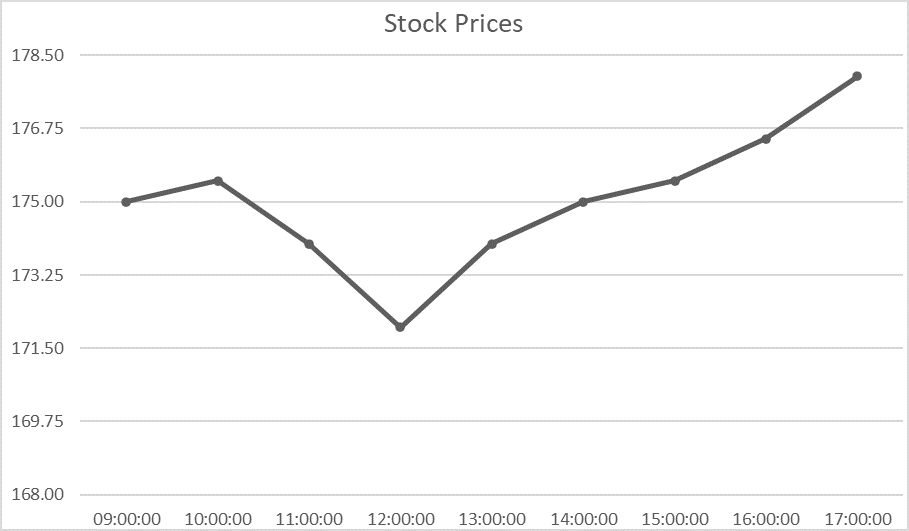 The stock price for a listed company is given over a single day.
The price is given in pence per share.
To buy shares a broker will pay an 'offer' price of 2p more per share than the price shown, with an additional price of £5 for stock purchases of 5000 or fewer shares. Above this level, there is a charge of 0.5%.
To sell shares a broker will be paid a 'bid' price 2p less than the price shown
There is a 2.5% deduction on any profit gained by buying and selling shares.
A company's value is considered to be the price at which all the shares could be sold.
There are a total 500,000 shares in the company.
A dividend is an amount of money paid to shareholders quarterly according to how many stocks they hold.