Two resistors R1 and R2 are connected in series with a cell.
Resistor R1 has twice the resistance of resistor R2.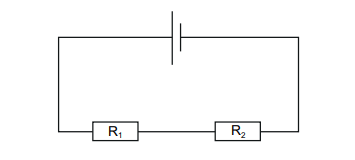 Six statements about this circuit are given below.
1 The voltage across each resistor is the same.
2 The voltage across R1 is twice that across R2.
3 The voltage across R2 is twice that across R1.
4 The current is the same in both resistors.
5 The current in R1 is twice the current in R2.
6 The current in R2 is twice the current in R1.