>
X
Loading...

Aston University Medicine Interview Questions
Aston University Medical School interviewed 202 candidates in 2019/2020, and gave out 101 offers. This means that 1 in 2 people who did the Aston Medicine interview received an offer!
The Aston Medical School interview has an MMI set up with 7-10 stations, each lasting 6-8 minutes. In this guide, we provide an expert insight into past Aston MMI stations, the Aston University Medicine interview day and tips for converting your Aston University Medical School interview into an offer!
To learn about the Aston University Medicine interview from the university itself, have a look at their Official Page for Medicine Applicants: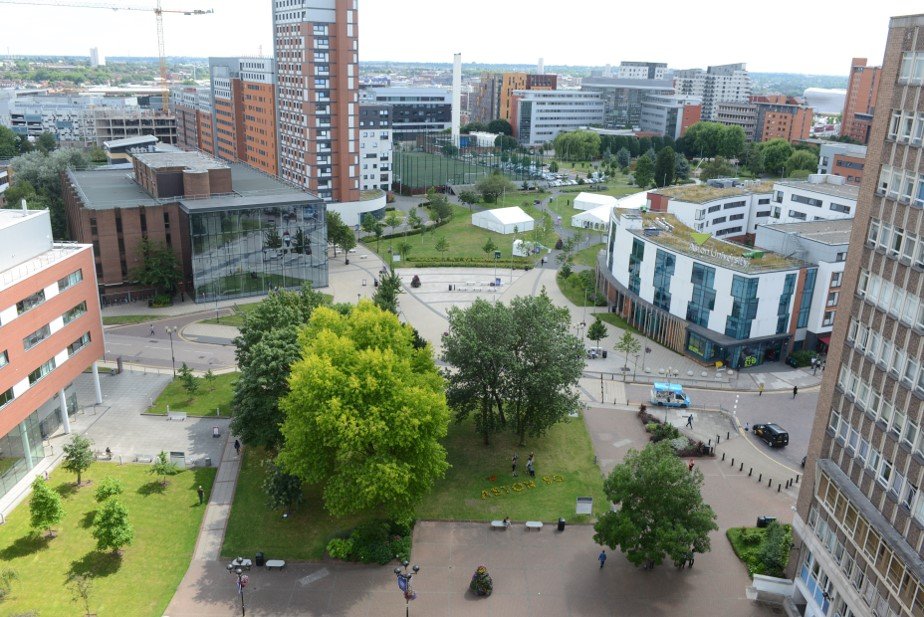 Aston Medicine Interview in a Nutshell
What is the Aston Medicine Interview style?
There are 7-10 MMI stations, each lasting for 6-8 minutes at the Aston Medicine interview.
What are the Aston University MMI Dates?
December to March.
Aston University Medicine interview invitations are sent out from November to January.
What are the common topics covered at the Aston Medical School interview?
Understanding of studying and practising Medicine
Motivation for Medicine
Verbal communication
Listening skills
Compassion, respect and dignity
Problem solving
How many people interviewed in 2019/20 at Aston?
In 2019/20, Aston University Medical School interviewed 774 students.
How many interviewed applicants received an offer from Aston?
In 2019/20, 100 of the 202 students interviewed received an Aston Medicine Offer. This means 1 in 2 students received an offer after taking the Aston Medicine interview.
For more information about the Aston MMI and Medical School, check out our guide on Aston Medical School.
At Medic Mind we've helped many students secure offers from Aston . You can book a realistic Zoom 1-1 Aston Mock with an Aston Tutor!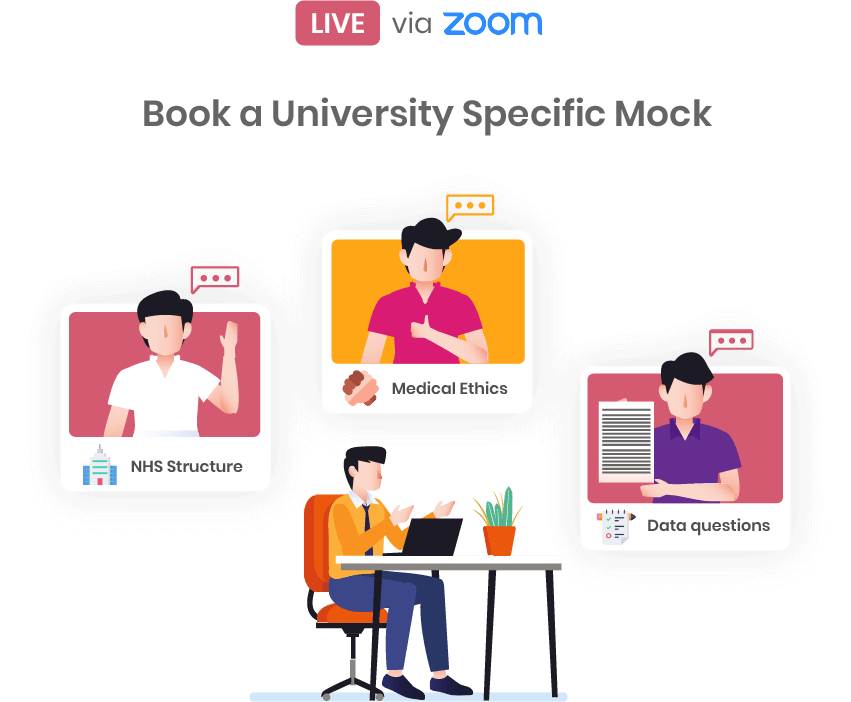 List of Recent Aston Medicine Interview Topics
Theme
Aston Example Questions
Motivation for Medicine
Why Medicine?
Work Experience
What you saw
What you learn
Communication & Role-Play
Empathy
May be asked follow up questions
Actor could be playing any role e.g. medical student, doctor, member of public etc.
Show communication skills
Ability to adapt to a situation
Personality & Skills
Ability to handle stress
Ways of relaxing outside of studies
Qualities which make you suited to Medicine
NHS Hot Topics
Some knowledge could be useful if you can apply it to other questions, but no direct questions asked
Medical Ethics
4 pillars
GMC good medical practise domains
Understanding of what is expected of healthcare professionals
If you wish to practice Aston University Medical School interview mocks, here are some sample questions:
How would you handle this situation: your friend is telling you that he is upset because one of your mutual friends has stopped talking to him.
A fellow medical student has been struggling a lot at home, and this has let to them smoking cannabis to relieve their stress.
Speak to them about their situation.
Why do you think Medicine is the right degree for you?
Why do the NHS values resonate with you?
When have you seen someone displaying the NHS values?
A medical student has cheated on his final exam.
What would you do?
Discuss your thoughts on what should be done when a doctor makes a mistake.
To learn more about the course and how things work at Aston, have a look at their Official Course Page for Medicine.
You may wish to check out our video on approaching MMI role plays:
Insider Guide: Aston Medicine Interview Day
How did the Aston University Medicine interview day work?
You have to sign in on a virtual register and your ID is checked. Then you are escorted to a small room where you are given a brief talk by one of the admissions tutors about the university, the course itself and the MMI process which lasts for around 15-20 minutes.

The entire group is then split into smaller groups of 8 for the Aston interview and the subsequent tour of the campus.

Both before and after the MMI you are accompanied by students from the university, some of whom are part of the course and others who are not, and these same students will take you for a short tour of the campus after the Aston interview.
What do you have to bring for the Aston University Medical School Interview?
You must take your ID with you but everything else you might need, including water, is provided by the university. The dress code is 'formal', meaning no trainers, jeans or any other casual wear.
What is the setting for the Aston Medicine interview?
The Aston interview is held in several rooms on each side of a small hallway, with some rooms holding more than one station, in which case they would be separated by a temporary divider screen. The interview area is relatively quiet while the MMI is in session as the stations are well spaced out, however you can hear the other interviewees faintly.

It is fairly easy to rotate around the stations as you will be told at the start that after each station you just move one to the left/right of your current station. In the minute breaks between stations, you must stand outside your next station until you receive the signal to step inside.
How do you receive information for the Aston Medical School interview questions?
The instructions for each station were posted outside each room in which the stations were, on the wall in the hallway. At the start of the allocated reading time, you are instructed to remove the layer covering the instructions and have one minute to read them.

The instructions are very clear but brief, and give you a good idea of what the station is about. As the instructions are fairly brief, you should use that 1 minute to develop ideas and concepts you could potentially use at the station.
What were the Aston University MMI interviewers like?
The examiners varied, with some rarely smiling or showing much emotion while you were answering the questions, and some who were very friendly when greeting you and sometimes smiled when you gave a correct answer.
Only a couple of the stations were manned by an emotionless interviewer, but this is usually to see how you cope under pressure, so don't let it put you off!
Did the Aston MMI interviewers ask a lot of follow up questions?
The examiners had a set list of initial questions, which often finished before the time, so each station averaged between 1 and 5 follow up questions.
The follow up questions themselves varied depending on the nature of the station.
For example if the station was focused more on you and your character, the follow up questions were based on your answers. If the station was more focused on your response to a scenario, however, the interviewer already has a generic predetermined list of questions from which they would choose several to ask you before the time was up.
How long is the actual Aston Medicine interview?
There were 8 stations and each one was 8 minutes long (including the 1 minute of reading time between stations), so the Aston interview itself lasted for just over an hour.
What do you advise for the day? (Accommodation, Travelling)
If you do not live local to the university, I recommend that you stay in or near Birmingham City Centre the night before your interview, especially if your Aston interview is early in the morning, to avoid any last minute stress.
How long did it take you to hear back after your Aston Medical School interview?
I heard back almost three months after the interview, but this varies between candidates.
They tell you on the day of the Aston interview to give them until the middle of May to let you know whether you have been offered a place or not.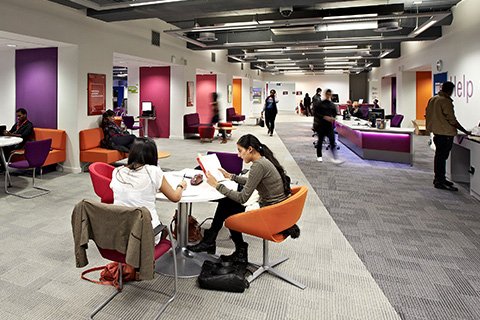 Top Tips for the Aston Medicine Interview
1. Read GMC's Good Medical Practice.
The interviewers at the Aston University MMI will expect you to have good knowledge of some of the main guidelines, so that you know what would be expected of you as a doctor.
2. Read the NHS values.
Make sure your knowledge is good enough for you to be able to discuss these values and you should also understand why they are so important.
Maybe think about how or why they align with your own values, and try to showcase this to the examiners.
3. Discuss ethical scenarios.
You can do this with people you know, or just think about it in your head.
Make sure that you work on thinking about both sides of an argument, rather than only speaking from one point of view. Examiners will want to see that you think about the bigger picture before trying to come to any conclusions. Here are some example answers for ethics questions, to help get you started: https://www.medicmind.co.uk/medicine-ucas-guide/model-answers-medical-ethics/ – UCAT SJT practise questions are also a great place to start!
4. Reflect on your work experience.
Make sure you have a good set of points to speak about regarding what you learned from your work experience. The examiners will want to see that the experience was worthwhile for you when you were deciding to apply to Medicine, and that you will be able to apply what you found to your life in the future.
5. Think about your answer for 'Why Medicine?'.
This is quite a generic question but it can actually be quite difficult to answer. Make it personal, because the examiner wants to get to know you!
To make things a little easier, here are some of our best tips for questions like these: https://www.medicmind.co.uk/medicine-ucas-guide/model-answers-motivation-for-medicine/
Covid – 2020 Changes for Aston Medicine Interview
Is the Aston University Medicine interview different this year?
The Aston Medical School interview will be carried out online this year, but the university has not yet updated their website with more information.
For some online interview guidance, have a look at this helpful document from the Medical Schools Council.