>
X
Loading...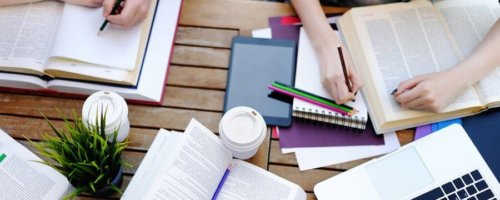 A Guide to Dentistry UCAS Clearing
The university clearing system can be used by prospective dental students who have not received any offers from dental schools or who have not met their required grades. By using clearing students can be matched to spare university places. The universities which offer dentistry clearing places differs annually. There may be available places on courses allied to dentistry such as dental technology, bio-dental science and dental Nursing.
Why go through Clearing.
By going through clearing, you can avoid having a gap year if you are keen to continue with your education. Many students may decide to try an alternative pathway into dentistry. This may be via postgraduate entry. Clearing can be used to apply to your initial non-dental undergraduate degree.
Having completed an application to dental school, prospective students sometimes believe this means they have defined their future career as a dentist. If you are considering exploring and diversifying your career options that is perfectly ok. Hopefully, the experiences you have gained as part of the scrutinising dental application programme have enriched your CV. You will have desirable transferable skills and attributes which will help you gain a place on other degrees. Through clearing there is a wide variety of dentistry and non-dentistry related courses.
If you were offered a dentistry place and have realised this course is not for you, you can explore the option of clearing following self-release. Consider directly contacting the university who have offered you a place to see if they have any flexibility with your options.
Doing your homework before results day
For many students, results day can be an extremely stressful time. Having a results day plan, including an awareness of your clearing options, can help you to feel a sense of security and maintain a sense of perspective on the big day. On results day you will be required to make rapid decisions as places are given out on a first come first serve basis provided selection criteria is met. The following steps should be taken prior to and on results day:
Dental schools will release their course vacancies on UCAS prior to results day. Check this tool more than once as the universities update their vacancies until mid-September.
Before results day, ring up each university to discuss your options and what results they will accept. Remember to tell the admissions tutor about what other transferable skills you could bring to their university.
Contact the university of results day: make sure you have access to your clearing number, UCAS Personal ID number, personal statement and GCSE results. It is important that you show maturity on results day ringing the universities independently.
Complete the necessary administrative steps including adding your clearing choice in Track. More information on the clearing practicalities can be found on the "How do I apply using Clearing?" page of the UCAS website.
Download Free UCAT Questions
Other alternatives to clearing.
There is no need to panic if you cannot find a space during clearing or decide not to accept clearing offers on results day.
Having a gap year and reapplying to dentistry or any other undergraduate degree has many benefits itself.