>
X
Loading...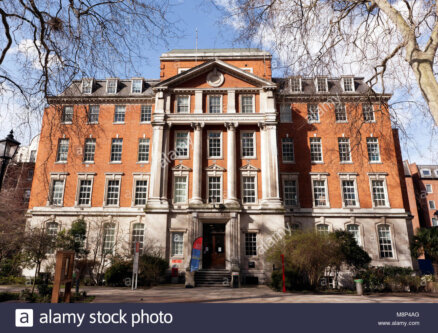 King's College London Medicine Interview Questions
Note: This interview Q&A is based on pre-Covid in person interviews (from 2019 and before). All university interviews changed in 2020-2021 to an online format due to the Covid-19 pandemic. This article has been updated in November 2021 with further updated information, and we will regularly update it!
King's College London Medical School interviewed 891 candidates in 2020/2021, and gave out 739 offers. This means that 1 in 1.2 people interviewed received an offer!
For more statistics and general information about King's College London Medical School, click here: King's College London Medical School
King's College London normally has an 7 station MMI, and each station lasts for 6 minutes with 2 minutes of preparation time. However for 2021/22 Kings will be continuing with online interviews as they did last year due to Covid-19.  In this guide we provide an expert insight into past King's College London MMI stations, the King's College London Medicine interview day and tips for converting your King's College London Medicine Interview into an offer!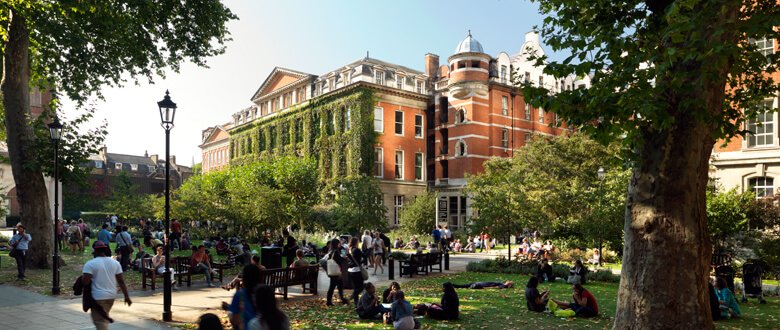 2021/22 King's College London MMI in a Nutshell
What is the King's Medicine Interview style?
For 2021/22 the King's medicine interview will be conducted online with a panel of two interviewers.
For more information about the interview structure, have a look at this page: King's Medicine Interview
Download Free Medicine Interview Notes
When are the King's Medicine Interviews held?
November – March. King's medicine interview dates usually run from early December to the first week of March based on previous years, with a break in the interview season over the festive period.
Invites to interview are sent out on a rolling basis from early November all the way to the end of February.
What are the common topics covered at King's?
Interpretation of graphical data on a common medical issue
Describe a picture, and explain why you were asked to do so?
Resilience question
Communication
Common healthcare topic – something from the news or topics such as world health
Medical Ethics and social issues
Personality
How many people interviewed in 2019/20 at King's?
In 2019/20, King's College London interviewed 802 students.
How many interviewed applicants received an offer from King's?
In 2020/21, 739 of the 891 students interviewed received a King's College London Medicine Offer. This means 1 in 1.2 students received a King's Offer after the interview.
To learn more about the King's Medicine course in general, have a look at their official page: King's Medicine Course
At Medic Mind we've helped many students secure offers from Kings and other medical schools. If you're applying to Kings, we can do a high quality 1-1 mock with you with a Kings tutor and realistic stations uniquely for Kings.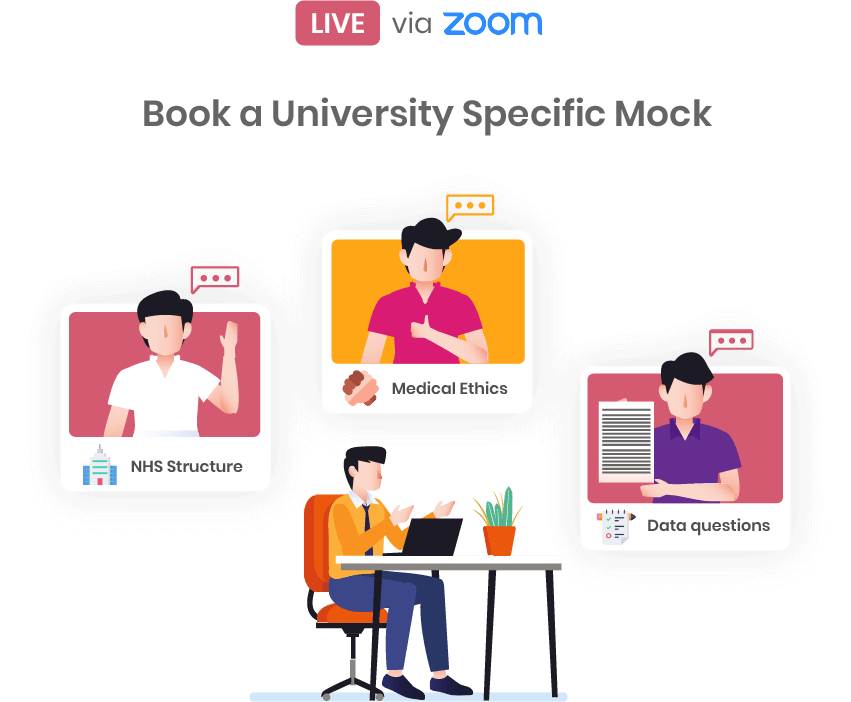 List of Recent King's College London MMI Stations
Theme
King's Example Questions
Motivation for Medicine
Why medicine?
Demonstrating a commitment to medicine
Work Experience
Important qualities of a doctor with personal examples
Barriers to healthcare
Communication & Role-Play
Communication assessed at every station
Personality & Skills
Describe an image, and explain why you were asked to do so?
Resilience
Interpretation of graphical data on a common medical issue
Teamwork
Medical Ethics
Scenarios based on bullying/eating disorders
Scenarios based on professionalism
Personal Statement
Personal Statement questions can be asked, but questions are mainly related to your motivations for studying medicine, and any extra curricular activities or volunteering you may have taken part in.
If you wish to practice King's Medicine Interview mocks, here are some sample questions:
How would you deal with a friend struggling with their workload who doesn't want to tell their academic tutor?
What extra – curricular activities do you take part in and how has it solidified your decision to study medicine?
Describe a time when you have worked in a team, why are good teamwork skills important?
Describe this picture of a kitchen to an actor? Why have you been asked to do this?
Look at this table about two different medications, which medication should the doctor give to the patient?
Speak to a fellow student who hasn't been contributing enough to the group assignment and hasn't completed their part of the work.
To prepare for your King's MMI interview, may wish to check out our guide to approaching MMI role plays
A King's College London Medical Student's Perspective
Name 3 Reasons why you picked King's
Reason 1 – Access to London hospitals- King's has three main teaching hospitals – King's, St Thomas and Guy's. All three are large hospitals that offer experience in various disciplines. Not only does this widen your understanding of each specialty but also gives you many topics to choose from for your SSC. These hospitals aren't very far from Guy's campus (where medicine is based). Each student gets allotted a teaching hospital in their second year. King's is very well known for its psychiatry and neuroscience centers, so if that's something you find particularly interesting, King's is the place for you!

Reason 2 –Dissections – King's is one of the few universities offering full body dissections. Dissections help immensely with understanding anatomy and allow you to visualize the various body structures and organs. They start from first year and are done in smaller tutor groups. You can also book prosection sessions where a tutor will guide you through a specific region of the body.

Reason 3 – King's is in central London! You'll never run out of things to do after you finish your days work. If you're a big party goer, you can make a trip to Guy's bar or maybe visit a club nearby! You'll also find many interesting medicine related events happening on campus. If you're interested in surgery, a perfectly preserved old surgical theatre is just a five minute walk from Guy's campus! London is very well connected, so you can get to different campuses within 20 minutes. King's is also very diverse- you'll find people from different countries and cultures and this makes interacting with other people really enjoyable!
What makes King's unique to other medical schools?
Well, if you're someone who enjoys human anatomy quite a bit, King's can offer you some wonderful learning tools that are really unique! King's is one of the few universities to offer full body dissections. It is also home to the Gordon Museum, which is the largest medical museum in the UK. Medicine students can have a look at over three thousand specimens housed here. King's also has many varied topics to do your iBSc in – you can even do an iBSc in regenerative medicine! Finally, being in London means that you'll be in a varied and diverse environment- you'll really enjoy making friends from all over the world!
Insider Guide: King's College London Medicine Interview Day
How should I dress for the King's College London Medicine Interview?
The dress code is smart but also comfortable – similar to what would be suitable for a clinical working environment.
How did you receive information about the interview?
Any instructions and details regarding the interview will be provided by Kings via Kings Apply
What were the King's College London MMI examiners like?
There were a variety of examiners. Some were incredibly receptive and discussed with you as you answered, whereas others were colder and just listened, so it was hard to gauge how the station went. Don't let it put you off! Stay confident and keep smiling (when appropriate).
Did the King's College London MMI interviewers ask a lot of follow up questions?
Follow up questions are asked if you get stuck, or if your examiner is interested in something you've said and would like to know more. Some King's MMI stations also have a few set follow up questions that are related to the initial task or question.
How long is the actual King's College London MMI Interview?
The King's Medicine MMI interview takes around 60 minutes to complete. However King's have not yet released their timings for 2021/22.
How long did it take you to hear back after your King's Medicine Interview?
Two weeks, but King's allocate interviews and offers on a rolling basis from November to March, so it could be any time then.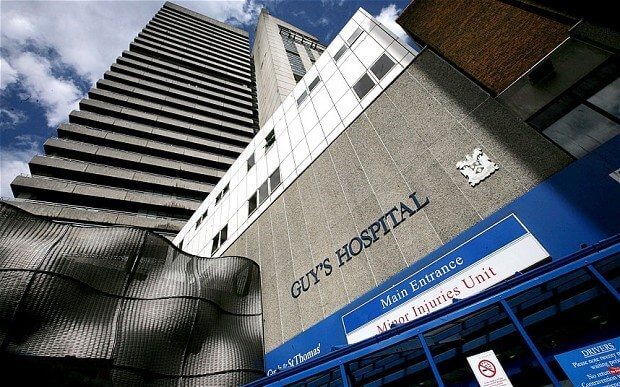 Top Tips for King's College London Medicine MMI Interview
1. Make sure you have looked at the King's College London Medicine MBBS website – MBBS Website . The website provides lots of helpful hints and tips.
2. Make sure you've read over your work experience diaries – have examples of times you've shown various qualities ready to talk about. We have a helpful guide that explains how to talk about your experiences here: Model Answers
3. Read Good Medical Practice to help you with the ethical scenarios. Medical Practice
4. Make sure you've really thought about why medicine is right for you – what have you done to get experience, and most importantly what did you get out of it?
5. Take time to think about your personality and your strengths and weaknesses – some people find taking the Myers Briggs test is helpful.
6. Sitting in front of a mirror whilst practicing is a good idea! You tend to come across much better when you look happy and confident.
7. It's very important that you have a set of activities and events you can talk about for a King's interview. Questions related to your motivation for medicine, work experience and personality traits are very common! Interviewers will also ask questions related to your understanding of the profession – you must be aware of the qualities of doctors, the challenges they face and their various roles in a clinical and non-clinical setting. Include work experience in every answer of yours- this allows interviewers to confirm that you've got a keen understanding of the profession!
8. King's interviews tend to concentrate on teamwork and communication. Reflect on your experiences gained in clinical and non-clinical settings. Use the STARR method to structure your answers and give interviewers some time to ask follow-up questions. Conflict resolution and problem solving in a team are common elements in a King's interview. Ethics is another topic King's will often include in their interviews. Don't forget to link such answers to the GMC guidelines and NHS values.
9. While questions asked in the online interview will be MMI like, you won't have a new interviewer for every station. Two interviewers will listen to all your answers throughout the meeting. Interviewers will typically maintain a deadpan face while listening to your answers. Don't get unnerved by their reactionless responses to your answers- it's just part of how online interviews are conducted at King's. Maintain eye contact, smile regularly, think out loud and you'll ace the interview!
Covid – 2021/2022 Changes
Is the King's College London Medicine Interview different this year?
King's Medicine Interviews will be held online for 2021/22 entry like last year..
Where can I find more information about the changes?
Full details at Medicine MBBS
Download Free Medicine Interview Notes