>
X
Loading...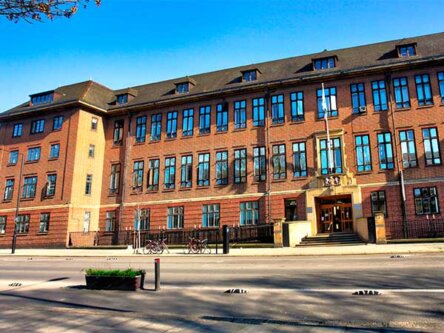 Royal Veterinary College Interview Questions
Note: This interview Q&A is based on pre-Covid in-person interviews (from 2019 and before). All university interviews changed in 2020-2021 to an online format due to the Covid-19 pandemic. This article has been updated in November 2021 with further updated information, and we will regularly update it!
The Royal Veterinary College (RVC) received 1064 applications for 2020/21 entry and gave out 386 offers. This means that only 1 in 2.8 people who applied received an offer!
For more information about the Royal Veterinary College Veterinary Interviews, click here: RVC Interviews
For 2021/22 entry, the RVC MMIs has stated some or all interviews may be held remotely depending on the Covid-19 pandemic. The RVC interviews normally have an 8 station MMI, with each station lasting 6 minutes, and a short group discussion. In this guide, we provide an expert insight into past RVC MMI stations, the RVC interview day and tips for converting your RVC interview into an offer!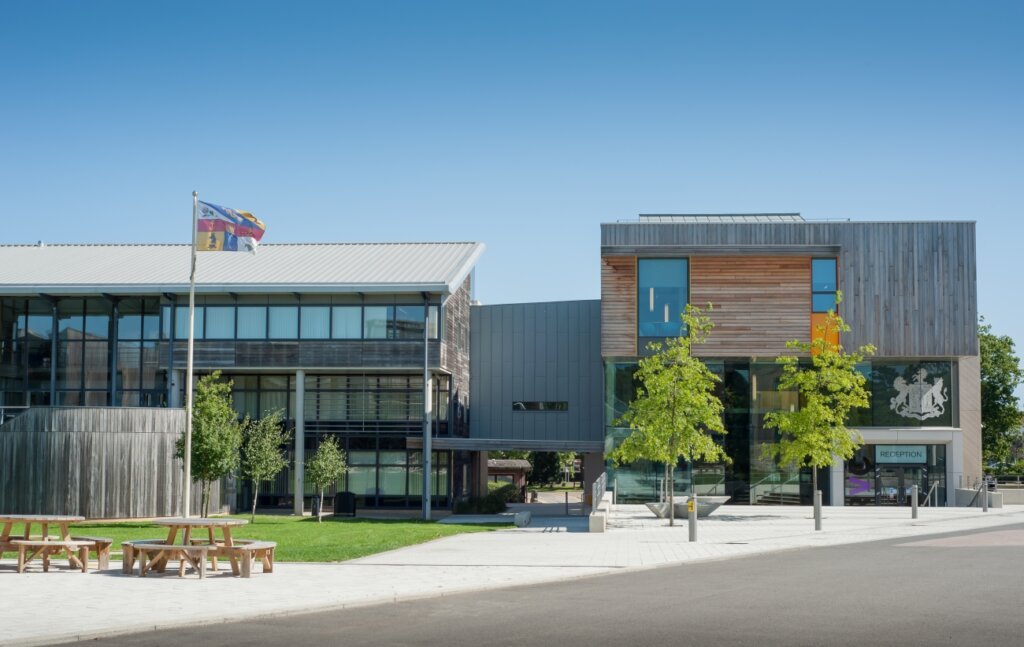 2021/2022 entry RVC MMI in a Nutshell
What is the RVC Veterinary Interview style?
For 2021/22 entry these may take place online. The RVC usually has an 8 station MMI, with each station lasting 6 minutes, and a short group discussion. The exact format for 2021/21 entry hasn't yet been released and successful applicants will receive more information in their interview invite.
When are the RVC Veterinary Interviews held?
RVC interviews are held in late November and December in the UK, in January in the United Stated and in early January in Asia.
What are the common topics covered at the RVC Veterinary Interview?
Common topics discussed at the RVC Veterinary Interview are:
Role play
Clear communication
Work Experience
Prioritisation
At Medic Mind we've helped many students secure offers from RVC and other Vet Med schools. If you're applying to RVC, we can do a high quality 1-1 mock with you with a RVC tutor and realistic stations uniquely for RVC.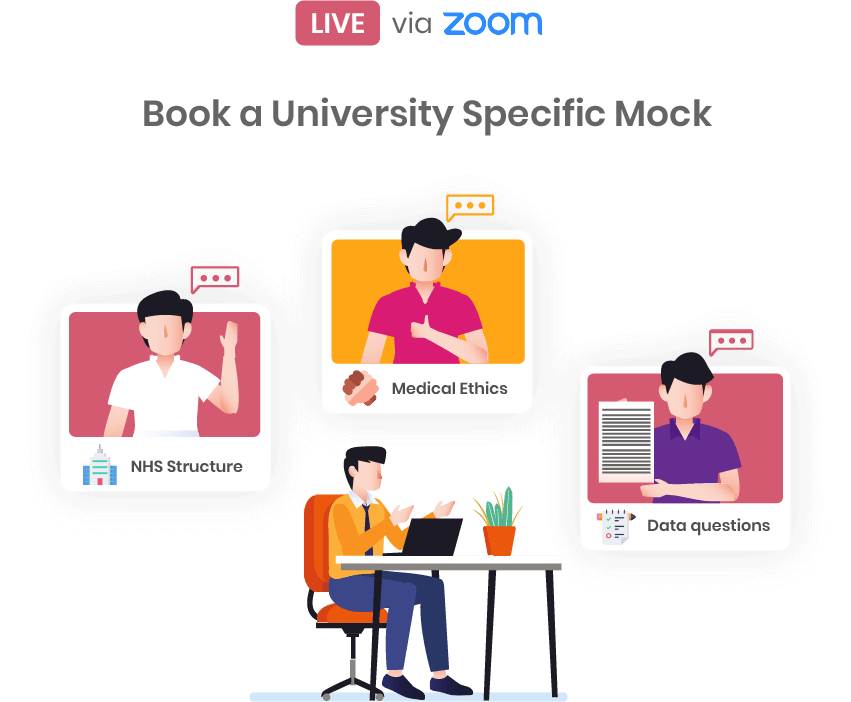 List of Recent RVC MMI Stations
Theme
RVC Example Questions
Group Activity
Can you order a list of desirable qualities to be a vet?
Work Experience
Describe what happened in some surgery that you have seen
Communication & Role-Play
How might you give advice to a stubborn student applying to veterinary medicine?
How might you tell someone that they didn't do a very good job?
How would you deal with an awkward client?
Personality & Skills
Can you give clear instructions to solve a problem?
Veterinary Anatomy
What is this organ?
What does the organ do?
Veterinary Ethics
Can you prioritise a list of patients in a busy practice?
An RVC Medical Student's Perspective
Name 3 Reasons why you picked RVC
The RVC community – the RVC is full of students that are welcoming and inclusive of everybody. It is an incredible community to be a part of because everybody is so kind and friendly. RVC students are incredibly proud to be RVC students and it makes for a very supportive and close-knit network of students.
Beautiful campuses in both Camden and Hertfordshire – I personally love that you get a mix of both city and countryside with the RVC. The first two years are spent at the Camden campus and the last three years are spent at the Hawkshead campus in Hertfordshire which are both absolutely incredible campuses with amazing facilities.
The amount of group work and practical teaching – I personally find working in a group really beneficial to my learning and I love practicals so having both of these every single week at the RVC was a massive selling point for me.
What makes RVC unique to other veterinary schools?
What really stood out to me about the RVC when I was applying for vet med was how passionate RVC students are about the university. Now as an RVC student myself I completely understand this love for the university. It is an incredible university to be a student at because all of the students are so friendly. Some people think that being at a university of just vet students would be boring but this couldn't be further from the truth. We are all linked by our shared goal of being vets and this creates an incredible community to be a part of. Something else that makes the RVC really stand out is that it is accredited in the UK, the EU and the USA and Canada. This gives students the option to work in these countries much more easily when they qualify which will open endless opportunities to travel and gain experience abroad.
Insider Guide: RVC Veterinary Medicine Interview Day
How did the RVC Veterinary Medicine Interview day work?
After arriving at the main reception on the RVC Camden campus, you register at the desk. If you're arriving early, which is recommended, you can sit in the cafe and enjoy a really good hot chocolate with whipped cream and marshmallows. Once invited into the main lecture theatre, you will be given a talk on the RVC and how the day will work. There will be lots of other students who also have interviews on the day, so you will be split into three groups. Each group rotates between a tour, a group activity and then the MMI interview.
What did you have to bring for the RVC Veterinary Medicine Interview?
Students need to bring previous qualifications and ID to be scanned in. It never hurts to bring a pen too! There were a range of different outfit choices, varying from smart-casual to smart. I wore a smart black pair of jeans with a blue blouse and a cream cardigan. The most important thing is to be comfortable.
What was the setting for the RVC Veterinary Medicine Interview?
The MMI took place in one room and had 8 stations with screens in between so that you couldn't see other students and stations while being interviewed. The stations were arranged in lines and you worked up your line as you moved to new stations.
The group discussion took place in a different room, in a group of approximately 5 other students. There are two interviewers that sit around the table with you and listen to your conversation.
How did you receive information for each RVC MMI station?
An instruction sheet provides an overview of each station and you are given time to read this before each station starts. The instruction sheet is brief and very simple to understand. The interviewer asks if you are happy to start the interview and then you have a chat about what is on the sheet. You can ask any questions if you are stuck.
What were the RVC MMI examiners like?
The RVC examiners are so friendly! They make the interview feel more like a chat, rather than a quiz about what you do and don't know. The examiners care more about how you think than what you say. If you say something that you then later decide that wasn't the best answer, they quite like to see you go back over the question and think it through. Talking through your reasoning is the best way to engage with the examiners.
Did the RVC MMI interviewers ask a lot of follow up questions?
The RVC interviewers make each station flow as a conversation, rather than a set list of questions. The examiners allow you to explain each of your points, but will pull you back on track if you start to wonder too far. They are more interested in letting you speak, rather than quizzing you.
How long is the actual RVC Interview?
The interview was scheduled as 4 hours, but took approximately 45 minutes for the MMI and about 10 minutes for the group interview. The whole day goes by really quickly, so enjoy it!
What do you advise for the day? (Accommodation, Travelling)
Arrive early and prepare for rush hour on the tubes. Tubes will always be busier than you think! Staying overnight might be a good idea if you live a little while away. Enjoy London while you are there and make the most of the city!
How long did it take you to hear back after your interview?
I personally heard back within a week. Interview results are sent out in batches, with most being delivered in early to mid-February. Please don't feel panicked if you don't hear back immediately.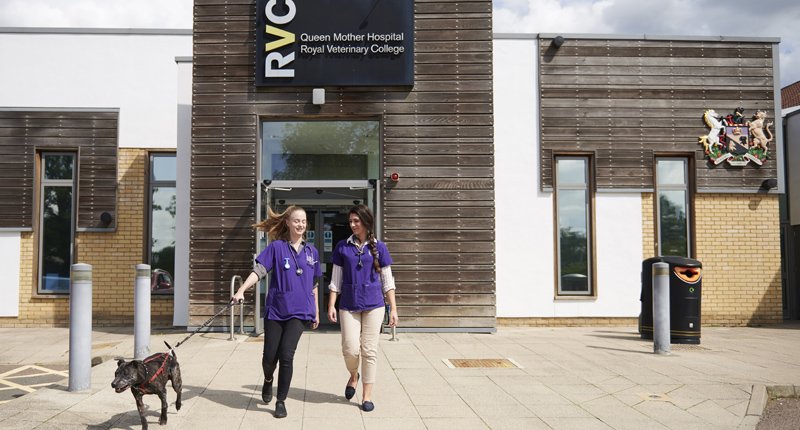 Top Tips for RVC MMI Interview
1) Take this as an opportunity to start thinking like a vet! The interviewers are more interested in how you think, rather than what you know, so practise lots of different questions.
2) Talking your reasoning through with the examiner is one way to expand on what you are discussing. If you can explain why you think what you think, you will show the examiner that you are reflective. This is a really important skill to become a vet.
3) Do a small bit of research into what each organ does and the anatomy around it. You won't need anything too complex, but I was surprised when I was asked to talk about the anatomy of the liver.
4) RVC tend to like to have an anatomy station. This is where they will show you a picture of something and the point of the station is for you to figure out what that picture is. Don't feel stressed about this station! They are assessing your problem solving skills and want to hear about your thought process behind how you get to your answers. It doesn't matter if your answers aren't correct as long as you are explaining how you have got to your answer.
5) Communication is really important in the RVC interview, particularly during a role play station or a practical station where you have to explain to your interviewer how to do something. Remember that your non-verbal communication is just as important as your verbal communication. Smile, make eye contact, use hand gestures, lean forward and all of the other things that you would do whilst having a conversation with someone to show that you are interested!
6) During the group interview, remember that you are being assessed the whole time you are in the room! Don't finish the task and think that the interview is over because you are still being assessed. Talk to your peers and say well done for completing the task, be encouraging and positive about how your group performed.
RVC application changes with COVID-19
The RVC say that…
We appreciate that, due to the ongoing COVID-19 pandemic, some applicants who are planning to apply in September/October 2021 may have experienced difficulties in obtaining the level of work experience we normally require prior to application. Therefore, for those applying in the 2021/22 application cycle only, the following principles will apply:
Prior to application, all applicants must have completed the following:
A total of 35 hours of work experience (paid or voluntary) in either one or more veterinary practice or one or more non-clinical working environments.
By 31 July 2022, all applicants will be required to have fulfilled the following requirements:
A total of 70 hours (e.g. 10 full days) of work experience (paid or voluntary) in one or more veterinary practices
A total of 70 hours in one or more non-clinical working environments with live animals
All prior experience completed will be considered towards the total 140 hour requirements, including any that is over 18 months old at the point of application.
Applicants with less than 35 hours at the point of application will not be considered. Where an applicant has completed less than the 70 hours clinical and 70 hours non-clinical hours, it will be a condition of any offer of a place to achieve these by the 31 July 2022 deadline.
All applicants to this course must attend an interview if invited and cannot receive an offer without attending an interview. All UK interviews for this course will be held in December (US interviews to be held in November/December and Asian interviews to be held in December/January). Our interview plans are still evolving and therefore interviews may be held either virtually or in person. If invited, it is often not possible to rearrange an interview for a different date, so applicants must ensure they are available for an interview before applying and inform us by email of any specific days within this time period when they are unavailable.
To find out more about information about changes to the RVC Veterinary interviews, click here: RVC Interviews