>
X
Loading...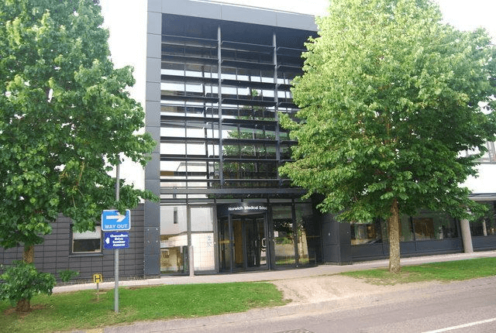 University of East Anglia (UEA) Medicine Interview Questions
University of East Anglia Medical School interviewed 800 candidates in 2019/2020, and gave our 400 offers. This means that 1 in 2 people who took the Norwich Medicine interview received an offer!
For more general information about Medicine at UEA, check this out: Medicine at UEA
The University of East Anglia usually an 7 station MMI, with each station lasting 6.5 minutes. In this guide we provide an expert insight into past UEA MMI stations, the UEA Medicine interview day and tips for converting your UEA Medical School interview into an offer! Due to Covid-19, the structure has changed slightly, as listed below.
Covid – 2020 Changes for the UEA Interview
The UEA / Norwich interview will be held virtually due to COVID19. Here is some useful information. You will have two interviewers, either academic members of staff from Norwich Medical School or a doctor. You will have to confirm your identity before the interview starts, so bring your ID.
The UEA interview will run for 35 – 45 minutes. The UEA interview will contain 4 question types, which will be shared on screen with you one by one. You receive 90 seconds reading time, followed by 5 minutes to answer the question.
Therefore for 2020-21 the UEA / Norwich Interview will take more of a panel form. The information in this article is still very useful, as you can use previous trends to help you prepare best for this year's questions!

Norwich Medicine Interview in a Nutshell
What is the University of East Anglia Medicine interview style?
7 stations, each lasting 5 minutes, with a 1.5 minute break and preparation time between stations.
What are the University of East Anglia Medical School interview Dates?
November to February.
Interviews will take place from November to February, with a break over the festive period.
What are the common topics covered at the University of East Anglia MMI?
Acceptable approach to decision making when given incomplete or conflicting information
Ability to learn and work effectively in partnership
Caring and supportive attitude
Empathetic and caring approach
Insight into medicine as a career and personal suitability for the profession
Honesty, integrity and personal effectiveness
How many people interviewed in 2019/20 at University of East Anglia for Medicine?
In 2019/20, University of East Anglia interviewed 800 students.
How many interviewed applicants received an offer from University of East Anglia?
In 2019/20, 400 of the 800 students interviewed received a University of East Anglia Medicine Offer. This means 1 in 2 students received a University of East Anglia Offer after the interview.
At Medic Mind we've helped many students secure offers from UEA and other medical schools. If you're applying to UEA, we can do a high quality 1-1 mock with you with a UEA tutor and realistic stations uniquely for UEA.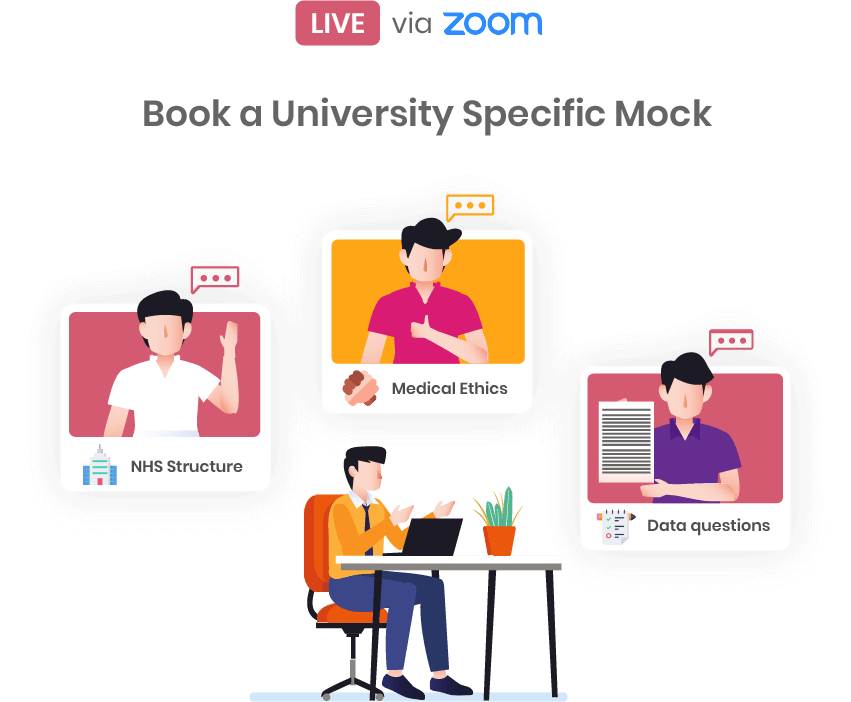 List of Recent University of Norwich Medicine Interview Stations
Theme
UEA Example Questions
Motivation for Medicine
Why Medicine?
Work Experience
Why did you take part in work experience?
What did you learn about yourself during this?
Communication & Role-Play
Breaking bad news
Comforting others
Personality & Skills
What do you do in your free time?
What skills of yours will make you a good doctor?
Have you ever shown empathy?
NHS Hot Topics
Pros and cons of being a doctor
Medical Ethics
Discussion about medical ethics principles e.g autonomy
Personal Statement
What have you learnt from any extra reading related to medicine?
Other
What do you like about the university?
If you wish to practice Norwich MMI mocks, here are some sample questions:
Why did you take part in work experience?
How did you work experience impact you?
How have you dealt with any challenges and if so how did you face them?
Describe any voluntary work you have participated in, how has this impacted your decision to study Medicine?
Speak to an actor, who is a family member of a patient. Explain to the family member that the patient has unfortunately been diagnosed with cancer, and offer support..
Speak to an actor, who is annoyed about the long waiting time to see the doctor in A&E. Explain to them that the A&E is busy and that the doctors are trying their best, try to calm the actor down.
Analyse a graph on mental health and social media, what are your thoughts?
To learn more about Medicine at UEA, incase you are asked about the course, read through the official course page: UEA Official Page
Insider Guide: Norwich Medicine Interview Day
How did the Norwich Medical School Interview day work?
I went into the Norwich Medical School an hour before my interview and registered with the student help desk, where they checked all my documents and told me to have a seat. One of the students gave me a few tips for the interview process, practiced some common questions with me and spoke about his time at the uni.

We were called 30 minutes before the start of our interview for further instructions and registration check. There was an optional tour of the campus for parents and students after the interview.
What did you have to bring for the East Anglia Medicine Interview?
The dress code is, 'smart'.
ID is required, as well as forms specific to your work experience which you will need to print out from the website and fill in.
What was the setting for the UEA MMI Circuit?
The interview was in the medicine teaching space, which is a long corridor with rooms on either side. Only one circuit runs at a time and you go from room to room in a specific order. There are 7 stations, which are very private with only the interviewer and sometimes an actor in the room.
How did you receive information for each Norwich MMI station?
Instructions were printed and posted on the door of the room as you waited outside and there was another copy of the instructions in the room on the table. Try and prepare a rough draft of your answer in the reading time so you don't get stuck inside. Also, reread the question to make sure you're not missing any part of it when answering.
What were the University of East Anglia MMI examiners like?
UEA has been rated as the most friendly university for Medicine interviews, however, I heard the examiners were very cold in the 2020-21 interviews. For me, some of the examiners were very friendly whilst others were quite cold. Overall, I did come away feeling alright with how everything went.
Did the UEA MMI interviewers ask a lot of follow up questions?
Some interviewers did ask some questions which were mainly surprise questions, rather than predetermined ones.
How long is the actual Norwich Medical School Interview?
The interview lasted around 40-50 minutes in total.
What do you advise for the day? (Accommodation, Travelling)
I had an early morning interview, so I arrived the night before and stayed in the Broadview Lodge on campus. This really helped me feel relaxed and completely ready for my interview, because I didn't have to rush or worry about traffic.
Remember to bring all your documents with you and to dress professionally.
How long did it take you to hear back after your East Anglia Medicine interview?
I heard back around 2- 3 months after my interview, but this varies between candidates.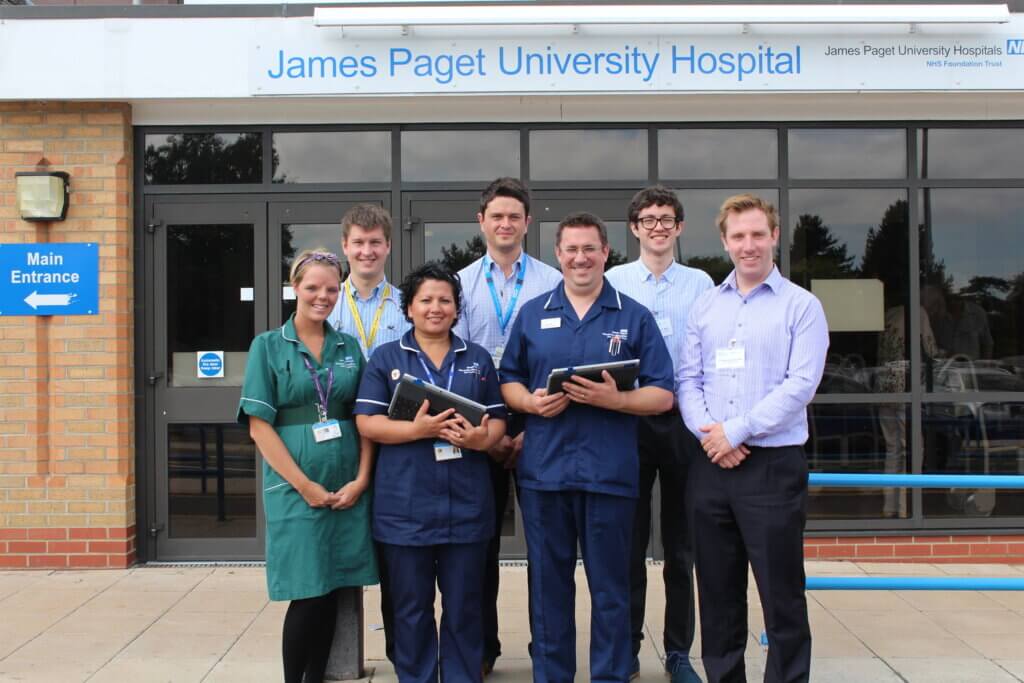 Top Tips for the Norwich Medicine Interview
1. Stand up for the answer you believe in.
Interviewers can often try to make you doubt yourself or doubt what you've said, but have confidence in yourself and remember that they are they're to try and challenge you to see how you cope under the pressure.
2. Think about your skills and qualities.
Before the interview, it can be helpful to think of skills and qualities which you could bring up if you were asked about this, so that you are not put on the spot. However, make sure you don't over-practice any answers because you don't want to sound like a robot!
Here are some example answers for personal questions, to help get you started: Model Answers
3. Read through your personal statement.
You might be asked about things you've mentioned in your statement, so you need to know what it contains and make sure you would be able to expand on parts if necessary.
4. Be charismatic throughout.
The stations are quite personal so the examiners will want to see your personality shine through when they speak to you. Maintain professionalism as well by shaking the interviewer's hand upon entry and keeping up eye contact.
5. Read or watch the news.
During the week of your interview, have a look for any mentions of the NHS or healthcare in the news, in case you need to discuss a hot topic, or an article you've read.
Here is our blog post to help you with NHS Hot Topics
Covid – 2020 Changes for the Norwich Medicine Interview
Is the Norwich Medical School interview different this year?
The UEA MMI will be held virtually due to COVID19.
For some guidance on how to tackle online interviews, have a look at this useful document from the Medical Schools Council
Where can I find more information about the changes?
Full details of the 2021 entry interviews can be found here: 2021 Entry Interviews