>
X
Loading...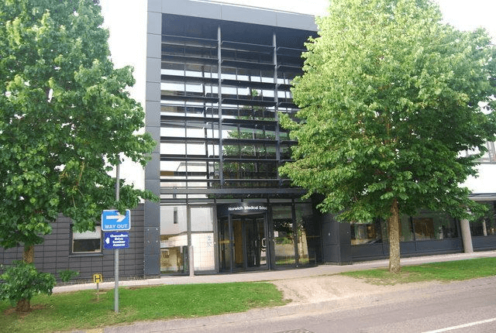 University of East Anglia (UEA) Norwich Medicine Interview Questions
Note: This interview Q&A is based on pre-Covid in person interviews (from 2019 and before). All university interviews changed in 2020-2021 to an online format due to the Covid-19 pandemic. This article has been updated in November 2021 with further updated information, and we will regularly update it!
University of East Anglia Medical School interviewed 800 candidates in 2019/2020, and gave our 400 offers. This means that 1 in 2 people who took the Norwich Medicine interview received an offer!
For more general information about Medicine at UEA, check this out: Medicine at UEA
The University of East Anglia has an 7 station MMI, with each station lasting 6.5 minutes. In this guide we provide an expert insight into past UEA MMI stations, the UEA Medicine interview day and tips for converting your UEA Medical School interview into an offer!

2021/22 Norwich Medicine Interview in a Nutshell
What is the University of East Anglia Medicine interview style?
For 2021/22, University of East Anglia is running in-person MMI interviews involving 7 stations, each lasting 5 minutes, with a 1.5 minute break and preparation time between stations.
What are the University of East Anglia Medical School interview Dates?
Interviews will take place from November 2021 to February 2022, with a break over the festive period.
What are the common topics covered at the University of East Anglia MMI?
UEA mention on their website that they wish applicants to demonstrate:
Acceptable approach to decision making when given incomplete or conflicting information
Ability to learn and work effectively in partnership
Caring and supportive attitude
Empathetic and caring approach
Insight into medicine as a career and personal suitability for the profession
Honesty, integrity and personal effectiveness
How many people interviewed in 2020/21 at University of East Anglia for Medicine?
In 2020/21, University of East Anglia interviewed 576 students.
How many interviewed applicants received an offer from University of East Anglia?
In 2020/21, 378 of the 576 students interviewed received a University of East Anglia Medicine Offer. This means 1 in 0.66 students received a University of East Anglia Offer after the interview.
How does UEA use the interview process to determine which offers it gives out?
As of 2021/22, UEA ranks applicants post interview based on their interview performance (which includes the UCAT SJT score) and the UCAT overall score. The top ranking applicants receive offers.
At Medic Mind we've helped many students secure offers from UEA and other medical schools. If you're applying to UEA, we can do a high quality 1-1 mock with you with a UEA tutor and realistic stations uniquely for UEA.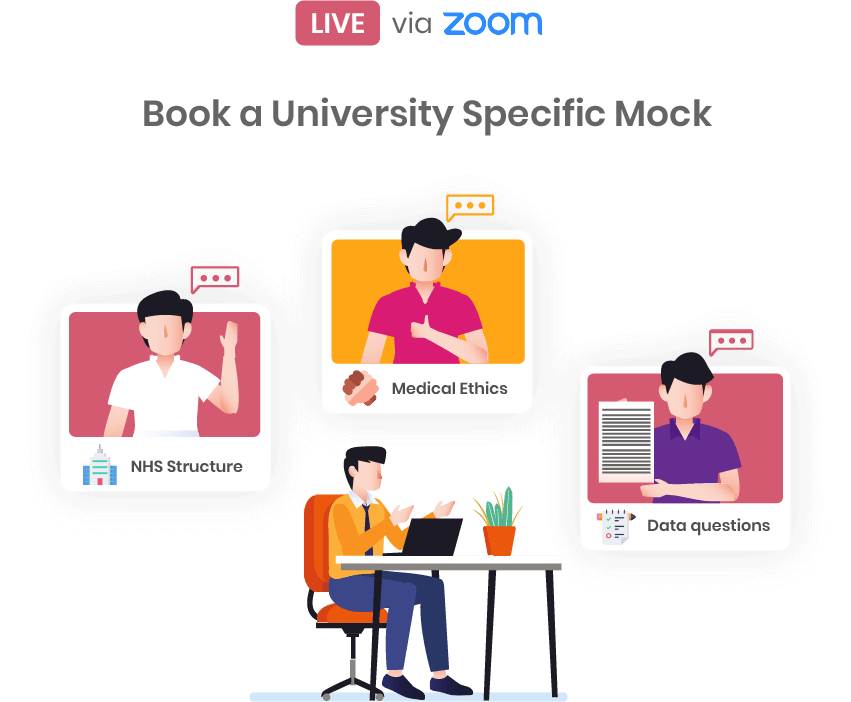 List of Recent University of Norwich Medicine Interview Stations
Theme
UEA Example Questions
Motivation for Medicine
Why Medicine?
Work Experience
Why did you take part in work experience?
What did you learn about yourself during this?
Communication & Role-Play
Breaking bad news
Comforting others
Personality & Skills
What do you do in your free time?
What skills of yours will make you a good doctor?
Have you ever shown empathy?
Have you shown teamwork and leadership?
NHS Hot Topics
Pros and cons of being a doctor
Medical Ethics
Discussion about medical ethics principles e.g. autonomy
Personal Statement
What have you learnt from any extra reading related to medicine?
Other
What do you like about the university?
If you wish to practice Norwich MMI mocks, here are some sample questions:
Why did you take part in work experience?
How did your work experience impact you?
How have you dealt with any challenges and if so how did you face them?
Describe any voluntary work you have participated in, how has this impacted your decision to study Medicine?
Speak to an actor, who is a family member of a patient. Explain to the family member that the patient has unfortunately been diagnosed with cancer, and offer support..
Speak to an actor, who is annoyed about the long waiting time to see the doctor in A&E. Explain to them that the A&E is busy and that the doctors are trying their best, try to calm the actor down.
Analyse a graph on mental health and social media, what are your thoughts?
To learn more about Medicine at UEA, incase you are asked about the course, read through the official course page: UEA Official Page
A Norwich Medical Student's Perspective
Name 3 Reasons why you picked UEA
Reason 1 – Patient contact from day 1 is what sets UEA apart from other medical schools. From the first Thursday of formal teaching, you will have weekly rotations in Primary Care across Norfolk and Suffolk, where you will gain experience in speaking to patients, taking histories & carrying out examinations as well as performing clinical procedures such as intramuscular and subcutaneous injections, urinalysis and taking blood pressure readings.
This incredibly unique experience will be the envy of some of your peers at more "traditional" medical schools, some of whom who will be stuck in an immunology lecture and won't be anywhere near clinics till 3rd/4th year, whilst you are really at the forefront of care!
This is complemented by Secondary Care placements at local teaching hospitals such as the Norfolk and Norwich University Hospital (only constructed in 2003 and one of the largest hospitals in the UK by in-patient capacity!), James Paget University Hospital in Great Yarmouth and the Queen Elizabeth Hospital in Kings Lynn. You'll be able to follow ward rounds, sit in clinics, and often scrub in theatres! It is very rare to find a medical school that gives you such a vastly enriched experience in first year alone.
Reason 2 – Integrated style of PBL + lectures really does provide the best of both worlds. You will have one problem-based learning (PBL) session a week where you discuss the relevant case of the week, supported by several lectures which correspond to the content of that week. This allows for whole-group teaching in a lecture style alongside smaller, more focused seminar-based teaching as a group, where you may feel more comfortable to ask questions that you wouldn't in front of 200 others! The social aspect of PBL is also great – you become very close with the 9/10 other members of your group and end up making some lifelong friends!

Reason 3 – "Norwich – A Fine City" – this sign which greets as you enter off the roundabout from the A47 truly does ring true – living in Norwich gives you the benefits of a vibrant, young, bustling student city as well as the idyllic comforts of the countryside and the Norfolk broads not too far away. The campus across 320 acres of green land, with the library overlooking the lake and a multi-million-pound Sportspark facility on site. Norwich Market, named the best large outdoor market in the country, is a short bus ride away and train connections to cities such as London and Cambridge are fast and frequent. As a born and bred East Londoner, I wondered how I would fare in a place so far from home but loved every second of it.
What makes UEA/Norwich unique to other medical schools?
Finding a medical school that gives you such early and regular clinical contact is rare. As a result, UEA ranks highly on GMC surveys studying preparedness of F1's, as the constant exposure from such an early part of your training truly hones your skills by your senior years of studies.
As UEA is a campus-based university, everything you need including accommodation, entertainment, food + drink, shops, libraries, and lecture theatres are all enclosed on campus. Medical students are sometimes based at the state-of-the-art Bob Champion Research Building training facility which is a short 15-minute walk away, but generally everything you need is in one space and makes socialising and networking with people from other courses so much easier too.
Also, after third or fourth year of the MBBS, there is the opportunity to intercalate onto some of UEA's highly regarded Masters' courses, including Masters' in Clinical Education (MClinEd), Masters' in Research (MRes) and Masters' in Health Economics, to name a few. This provides an opportunity to delve deeper into a particular strand of Medicine before finals, gain an extra degree and work with some of Norwich Medical School's internationally renowned faculty.
Insider Guide: Norwich Medicine Interview Day
How did the Norwich Medical School Interview day work?
I went into the Norwich Medical School an hour before my interview and registered with the student help desk, where they checked all my documents and told me to have a seat. One of the students gave me a few tips for the interview process, practiced some common questions with me and spoke about his time at the university.
We were called 30 minutes before the start of our interview for further instructions and registration check. There was an optional tour of the campus for parents and students after the interview.
What did you have to bring for the East Anglia Medicine Interview?
The dress code is, 'smart but comfortable'. ID is required, as well as a work experience form which you will need to print out from the UEA website and fill in.
What was the setting for the UEA MMI Circuit?
The interview was in the medicine teaching space, which is a long corridor with rooms on either side. Only one circuit runs at a time and you go from room to room in a specific order. There are 7 stations, which are very private with only the interviewer and sometimes an actor in the room.
How did you receive information for each Norwich MMI station?
Instructions were printed and posted on the door of the room as you waited outside and there was another copy of the instructions in the room on the table. Try and prepare a rough draft of your answer in the reading time so you don't get stuck inside. Also, reread the question to make sure you're not missing any part of it when answering.
What were the University of East Anglia MMI examiners like?
UEA has been rated as the most friendly university for Medicine interviews, however, I heard the examiners were very cold in the 2020-21 interviews. For me, some of the examiners were very friendly whilst others were quite cold. Overall, I did come away feeling alright with how everything went.
Did the UEA MMI interviewers ask a lot of follow up questions?
Some interviewers did ask some questions which were mainly surprise questions, rather than predetermined ones.
How long is the actual Norwich Medical School Interview?
The interview lasted around 40-50 minutes in total. For 2021/22 interviews, UEA are yet to specify the exact timings.
What do you advise for the day? (Accommodation, Travelling)
I had an early morning interview, so I arrived the night before and stayed in the Broadview Lodge on campus. This really helped me feel relaxed and completely ready for my interview, because I didn't have to rush or worry about traffic. Remember to bring all your documents with you, including the work experience form. At East Anglia, you're required to provide two examples of relevant work experience.
How long did it take you to hear back after your East Anglia Medicine interview?
I heard back around 2- 3 months after my interview, but this varies between candidates.
Does UEA ask many questions on work experience?
UEA encourages students to gain some work experience in healthcare if possible. This is not a specific requirement but is encouraged. However, it is worth noting that universities understand the challenges of finding placements during Covid-19. UEA mention that at interview, "​​you will be expected to draw on your personal experiences to demonstrate your suitability to be a doctor". You will also need to bring the work experience form to interviews.
UEA cite that you will have to provide two examples of relevant work experience for 2021/22 Interviews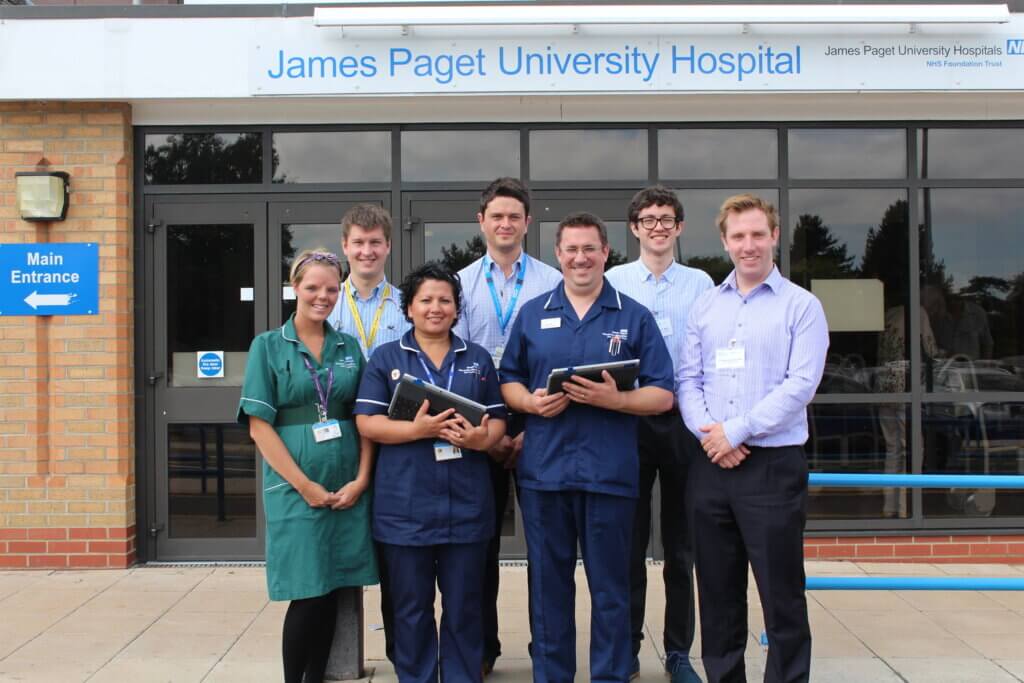 Top Tips for the Norwich Medicine Interview
1. Stand up for the answer you believe in.
Interviewers can often try to make you doubt yourself or doubt what you've said, but have confidence in yourself and remember that they are they're to try and challenge you to see how you cope under the pressure.
2. Think about your skills and qualities.
Before the interview, it can be helpful to think of skills and qualities which you could bring up if you were asked about this, so that you are not put on the spot. However, make sure you don't over-practice any answers because you don't want to sound like a robot!
Here are some example answers for personal questions, to help get you started: Interview Questions
3. Read through your personal statement.
You might be asked about things you've mentioned in your statement, so you need to know what it contains and make sure you would be able to expand on parts if necessary.
4. Be charismatic throughout.
The stations are quite personal so the examiners will want to see your personality shine through when they speak to you. Maintain professionalism as well by shaking the interviewer's hand upon entry and keeping up eye contact.
5. Read or watch the news.
During the week of your interview, have a look for any mentions of the NHS or healthcare in the news, in case you need to discuss a hot topic, or an article you've read.
Here is our blog post to help you with NHS questions: NHS Hot Topics
6. Look over your personal statement, make sure you can reflect upon your work experience/volunteering, and brush up on recent medical news!
There is an often a personal statement station, where you are asked to elaborate further upon elements of what you have written. Make sure you are comfortable in discussing your personal statement at length, you may be questioned on certain things you've mentioned, so make sure you're able to defend it! I always advise people to get candidates to let friends/family read their statement and generate questions for them, whilst also analysing it yourself, so you're ready for any potential query or curveball given to you by an interviewer.
There is inevitably always a station relating to your work experience/volunteering. DON'T fall into the trap of simply listing things you've done, select a few, and be very reflective in what you LEARNT from the experience. This station is not a contest to see who's worked the most hours! The best candidates will be able to give good insight into what they observed from their experience, what was positive/negative, what it taught them, how they translated that into their day-to-day/working life etc.
Lastly, there is often a station where you are presented with an article outside, given a few minutes to read it, and then asked to discuss the pros and cons of the subject matter. The best way to prepare for this is to practice doing this with articles on the Health section of BBC News, or by reading articles you find interesting from the BMJ/Student BMJ now and again. With sufficient practice, the content of the article they give you will be irrelevant, you'll be able to do it for any subject they give you.
7. Know about the University and the course structure
There is often a station about PBL, as this is the cornerstone of teaching at UEA. Make sure you know what PBL is, its pros and cons, why the teaching style would be suited for someone like yourself.
Also, here you have an opportunity to discuss UEA and Norwich as a whole. Show off the niche research you found about all the societies and clubs available, things to do in Norwich, wider opportunities within the university and medical school itself etc. This will show the interviewer that you are not just keen on getting a place into Medicine, but Norwich Medical School in particular!
8. Be confident!
If you have been invited to interview, you have won half the battle! You have made it this far because the admissions team, after a lengthy process of vetting thousands of applicants, believe YOU have the skillset to succeed at Norwich Medical School, you wouldn't be here if they didn't think you'd excel here! Show them that they're absolutely right, small things like walking into a station with a smile make a world of difference with regards to body language. Also, the MMI format should relieve a lot of stress, if one station didn't go as you'd have liked, the next interviewer knows nothing about that – clean slate! Take each station independently and deliver your ideas calmly and competently, you deserve to be there!
Covid – 2021 Changes for the Norwich Medicine Interview
Is the Norwich Medical School interview different this year?
The UEA MMI will be held in-person, in accordance with the latest government guidelines.
For some guidance on how to tackle online interviews, have a look at this useful document from the Medical Schools Council
Where can I find more information about the changes?
Full details of the 2021 entry interviews can be found here: 2021 Entry Interviews