>
X
Loading...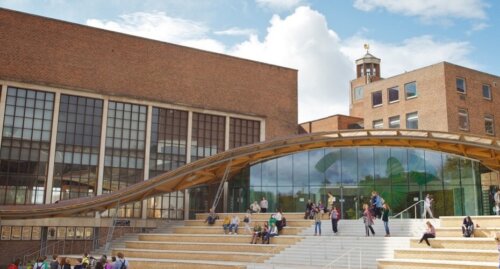 University of Exeter Graduate (GEM) Medicine Interview Questions
University of Exeter Medical School interviewed 527 candidates in 2019/2020, and gave out 337 offers. This means that only 1 in 1.6 people interviewed received an offer!
University of Exeter typically has an 8 station MMI (including a rest station), with each station lasting 5 minutes. For 2020/21 Exeter medicine interviews the University has stated that they "will be conducting interviews for the Bachelor of Medicine, Bachelor of Surgery programme online/virtually. We are not sure exactly how these will run at the moment, but it will still be MMI. Information will be on our web pages in due course." In this guide we provide an expert insight into past University of Exeter MMI stations, the University of Exeter medicine interview day and tips for converting your University of Exeter medicine interview into an offer!
University of Exeter MMI (GEM) in a Nutshell
What is the style of the Exeter medicine interview?
The Exeter medicine interview consists of 7 stations and also a rest station. Each station lasts approximately 5 minutes, though the timing and structure of the MMI is subject to change due to online arrangements.
When is the Exeter medicine interview?
University of Exeter medicine interviews normally take place between December and March.
What are the common topics for the Exeter medicine interview?
Communication
Teamwork and/or leadership
Motivation to study medicine – and insight into a career in medicine
Role play station – empathy
Decision-making skills
Questions on your personal statement – assessing your ability to be reflective
Statistics for the University of Exeter Medicine Interview
Applications in 19/20: 1853
Interviews in 19/20: 527
Offers in 19/20: 337
Success rates in 19/20

Offers per applicant: 1 in 5.5
Offers per interview: 1 in 1.6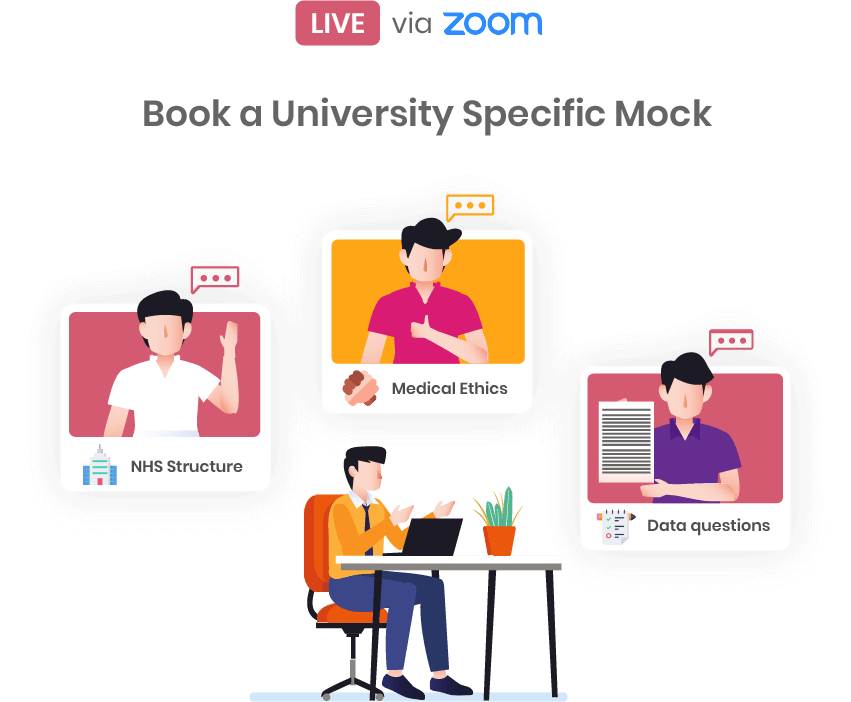 List of Recent University of Exeter Medicine Interview Topics
Theme
Exeter GEM Example Questions
Work Experience
What did you learn during your work experience?
Describe a difficult experience you had during your work experience, what did you gain from it?
Personality & Skills
Describe your strongest skills
Describe your weaknesses
NHS Hot Topics
NHS Structure
Organisation of the NHS and relevant government bodies
Medical Ethics
Discuss article on ethical dilemma
General discussion of medical ethics
Problem Solving
General problem solving questions and discussion
Motivation for Medicine
Why do you want to study medicine?
If you would like to practice for the Exeter medicine interview, have a go at the following questions and check out our tips for MMI interviews
Describe a time when you worked within a team
What have you read recently that's related to medicine?
Describe a memorable moment from your work experience, what did you learn from it?
How would a friend describe you?
Why do you want to attend the University of Exeter? We have University specific interview lessons which could help you with a question like this, check out more information here University of Exeter
Insider Guide: University of Exeter GEM Interview Day
How did the University of Exeter MMI Interview day work?
There was a smart dress code and it was important to arrive on time. Initially there was a tour of Exeter campus and lecture theatres. This was followed by a briefing for the Exeter medicine interview from student reps and student support team. There were separate rooms for each station. Candidates sat outside each room, once the bell rang candidates entered the station and had one minute to read the starting question. After completing the interview, candidates were shown one hospital where the clinical placements for the first two years are.
How did you receive information for each University of Exeter MMI station?
You have 1 minute to read the question, then the bell rings and you can answer uninterrupted. There's also a clock in the room to help you keep track of time. Generally there is one examiner per station and they will give you some feedback at the end. You will know what topic the station is on before going into the room so make sure to recollect all the different types of questions that may come up during your University of Exeter medicine interview.
What were the University of Exeter MMI examiners like? Did the University of Exeter medicine interviewers ask a lot of follow up questions?
They were mostly friendly and quite a few asked follow up questions when you finish before the end of the allocated time. They may sometimes cut you off when you are waffling, so try to remain focused on the question. Some of the follow up questions were quite general, such as why medicine, why not nursing? And some were dynamic, especially in the ethical dilemmas.
How long is the actual University of Exeter MMI Interview?
Generally Exeter medicine interviews last about 40-45 minutes
What are unique things you mention for 'Why Exeter'?
Newly established (in 2013)
Early clinical exposure
Course follows human life cycle which makes it easy to follow
PBL and a lot of focus on independent study
Regular feedback and 1-1 meetings with tutors
Really good hospital trusts in the area
International placements available in year 3
Life sciences resource centre
Medical imaging suite
How long did it take you to hear back after your University of Exeter medicine interview?
Approximately 1 month
Top Tips for University of Exeter Medicine MMI Interview
Wear something smart but remember you will be taking a tour so make sure you are also comfortable. The tour is a time when the Exeter student rep tells you a lot about the course prior to the interview so make sure to ask lots of questions.
There's not much parking near campus and it can get very congested, so maybe stay at a hotel close to campus for any in-person interviews if possible.
Remember to practice debating ethical dilemmas so you know the arguments for and against various issues and can use keywords such as the pillars of medical ethics. Try to explore the ideas rather than come to a single conclusion. Find out more information and some of our model answers for interview questions on medical ethics here: Medical Ethics
Focus on the question, you will have lots of discussion time so be careful not to go off on tangents or bring in unrelated information. Keep your answers concise and detailed, more words don't necessarily mean more information.