>
X
Loading...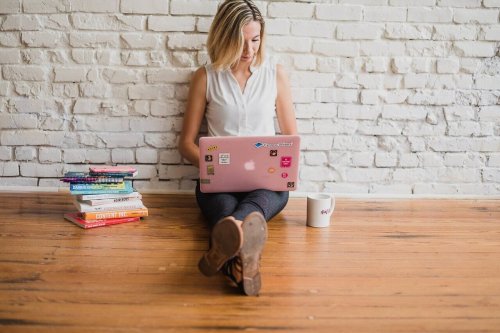 What To Wear To A Vet School Interview
Where to start?
Let's start with you receiving your veterinary interview invite! This is a great achievement! Congratulations! The veterinary interview process is a competitive one and you've made it to the next stage. Woohoo!
Once all of the excitement is out of the way and the reality of your interview kicks in, the vet school interview can suddenly seem quite daunting. This is your opportunity to shine and you want everything to be perfect. So naturally this leads you on to wonder about what to wear to a vet interview.
A fashion show?
Ball gowns and black tuxedos away, this is not a catwalk! The interview isn't about who can afford the most expensive suit from London or a glittery dress from New York. The interview isn't about who looks the most glamorous and dazzling. Save your high heels for a better occasion. There is no need to go and spend a fortune, most people already have something suitable.
What to wear to a vet school interview: an interviewer's perspective
The interviewers want to get to know you better. The purpose of the interview is to see how you think logically and to get a sense of what kind of person you are, so if you're kind, empathetic and understanding. The dress code will always be smart or smart casual for an interview and your clothing can be a great way to show your personality. I'm not saying to wear a hoody because you enjoy lounging around on a lazy Sunday morning, but I'm saying it's okay to show who you are.
What to wear to a vet interview: What I would recommend
I personally wore a brown leather pair of loafers, with a smart pair of black jeans (without rips- I don't like cold knees!) and a blue blouse, finished this with a cream cardigan. I didn't own a suit or similar, so I used what I had. This was a smart casual look that I felt comfortable in, even if I do say so myself!
I'm very much not the type of person to wear a suit and I wanted to show that I was a little different, without being too out there. I made this look personal to me, by wearing my favourite watch and a locket necklace, but obviously this is optional. As long as you look smart, the interviewer's won't notice what you are wearing- there are much more important things to consider!!
For guys, I would recommend a smart pair of trousers, definitely with a shirt, and perhaps a classy jumper to finish. Avoid trainers at all costs; leather shoes might be a better alternative. Ties are optional, some people like them, some people hate them, so go with what you feel comfortable in.
What to wear to a vet school interview: What everyone else wears
Typically, guys tend to wear suits. There is no need for a waistcoat or the really posh accessories. If I'm honest, I doubt that the interviewer's would even notice! Navy and black suits with leather shoes are the most popular and nearly all of the men wear shirts.
For the girls, there is a little more flexibility. Some girls tend to go for the suit option and some tend to go for a blouse with smart trousers. Equally, some girls wear dresses and skirts, though this is a little less common.
Here's a little advice from the Student Room, where students can all chat together about what to and not to wear. https://www.thestudentroom.co.uk/showthread.php?t=1445378
What to wear to a vet interview: Let's be practical
The universities enjoy the opportunity to show off their campuses and try and attract the potential new students. Quite often this means walking outside following a student ambassador. Some of the vet schools up north in the UK can be pretty chilly and windy! You'd show yourself to be a better candidate if you listen to the student ambassador, rather than standing there moaning about the weather conditions. Make sure that your footwear is suitable for walking and is not going to give you blisters!
What to wear to a vet school interview: Do's and Don'ts
Do:
Dress smart or smart casually, depending on the university requests
Bring a jacket, preferably rain proof, and something to keep warm
Do show your personal style, while remaining smart casual.
Don'ts:
Wear high heels and other uncomfortable shoes for walking
Avoid dresses or skirts that are likely to blow up in the wind
Spend a fortune on a designer outfit
On the day of the interview
This day can be stressful enough, without the need to maintain make-up or deal with tricky outfits. The interviewers want to get to know you and you can show them your best side in something comfortable and smart. The interview day really isn't a fashion show, so please don't panic too much about this!!
Preparing for the interview a little more can help to relieve some of your worries. Medic Mind offers 1 to 1 veterinary interview tutoring where we can go over your interview technique and polish up some edges. https://www.medicmind.co.uk/vet-interview-tutors/ For a some top veterinary interview questions, have a look at our other blog posts! https://www.medicmind.co.uk/medicine-ucas-guide/top-vet-interview-questions-you-should-be-prepared-to-answer/
The best thing that you can wear is your smile. This shows the interviewers the type of person that you are and how you can remain positive under pressure. Your smile is invaluable!
Best of luck!