>
X
Loading...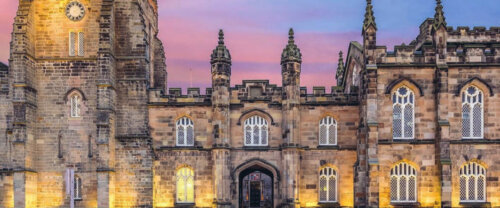 Exeter Medicine Interview Questions
Note: This interview Q&A is based on pre-Covid in person interviews (from 2019 and before). All university interviews changed in 2020-2021 to an online format due to the Covid-19 pandemic. This article has been updated in November 2021 with further updated information, and we will regularly update it!
University of Exeter Medical School interviewed 559 candidates in 2020/2021, and gave out 400 offers. This means that 1 in 0.9 people who took the Exeter Medicine interview received an offer!
Learn more about the University of Exeter Medical School in general, here: Exeter Medical School
For 2021/22 entry the Exeter Medical School interview will be held virtually via Zoom. In this guide we provide an expert insight into past Exeter MMI stations, the University of Exeter Medicine interview day and tips for converting your University of Exeter Medical School interview into an offer!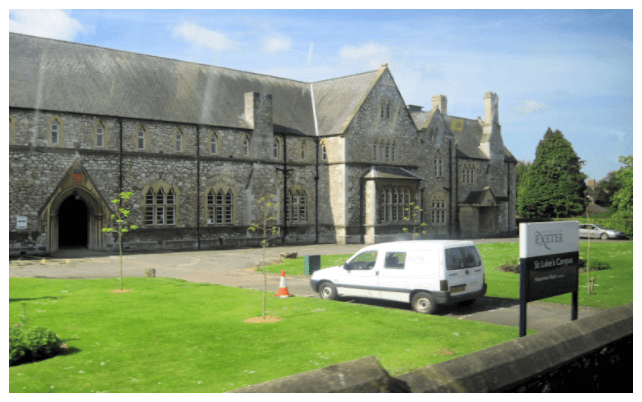 Download Free Medicine Interview Notes
2021/22 Exeter Medicine Interview in a Nutshell
What is the Exeter Medical School Interview style?
Last year Exeter conducted online interviews via Zoom, and will run for approximately 45 minutes, involving 5 MMI stations. Each station lasted approximately 5 minutes with a 1 minute break between every station.
For 2021/22 Exeter is running virtual MMI interviews again via Zoom involving 3 stations and lasting approximately 30 minutes in total.
Each interview station lasts for 8 minutes with a recommended 2 minutes of preparation time to read provided information relating to the station. The stations will cover these topics:
Communication
Reflectiveness
Empathy
Personal strengths and weaknesses
Motivation to study at Exeter
What are the University of Exeter MMI Dates?
University of Exeter medicine interviews normally take place between December and March.
What are the common topics covered at the University of Exeter Medicine interview?
Communication
Reflectiveness
Empathy
Personal strengths and weaknesses
Motivation to study medicine
How many people were interviewed in 2020/21 at Exeter?
In 2020/21, Exeter Medical School interviewed 559 students. For 2021/22, Exeter plan on interviewing approximately 350 home students.
How many interviewed applicants received an offer from Exeter?
In 2020/21, 500 of the 559 students interviewed received a Exeter Medicine Offer. This means 1 in 0.9 students received an Exeter Offer after the interview.
At Medic Mind we've helped many students secure offers from Exeter and other medical schools. If you're applying to Exeter, we can do a high quality 1-1 mock with you with an Exeter tutor and realistic stations uniquely for Exeter.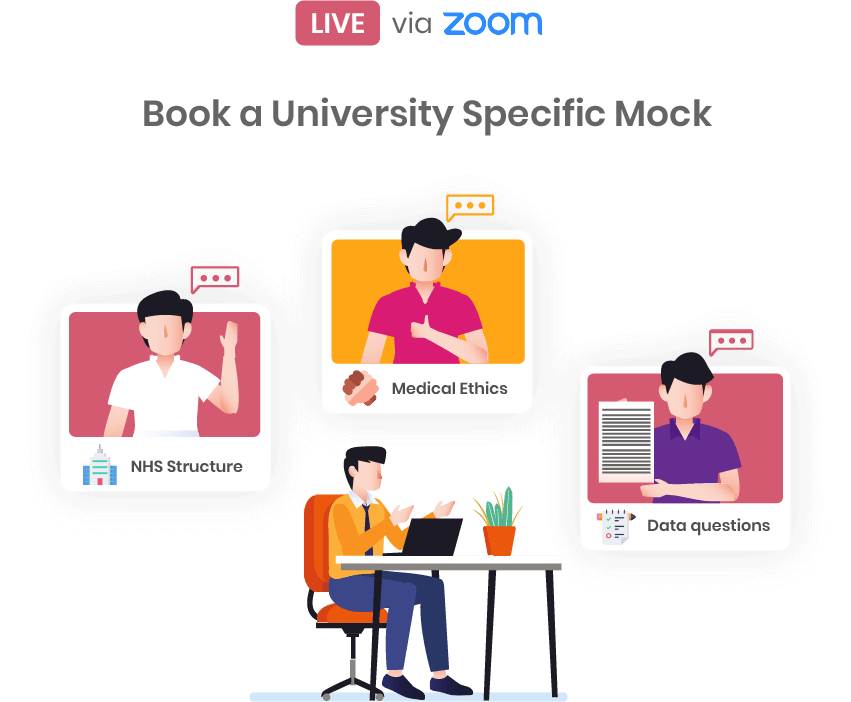 List of Recent Exeter Medicine Interview Stations
Theme
Exeter Example Questions
Motivation for Medicine
Reasons for choosing Medicine
Work Experience
Reflection on experiences
Communication & Role-Play
Breaking bad news
Personality & Skills
Knowledge of patient rights in healthcare settings
Dealing with stress
Your good and bad qualities
Resilience and failure
Problem solving
Teamwork
Prioritisation
NHS Hot Topics
Recent NHS advancements
NHS policies
Downfalls of the NHS
Use of telemedicine
Medical Ethics
Scenarios in UCAT SJT format where you must explain what you would do
Other
Why this university?
If you wish to practice Exeter Medical School interview mocks, here are some sample questions:
What do you like about the University of Exeter?
Why do you want to do this course?
Why do you think you are suited to Medicine?
A woman has just been told that her 4th round of IVF has failed. Break this news to her gently.
What are some ways in which you relax after a stressful day?
Describe a time you have shown great problem solving skills.
When a child (under 16) is admitted into hospital, who has responsibility for them and their treatment?
Tell me about a recent NHS policy which interests you.
What do you think the NHS could do better?
Your friend has cheated on an exam at Medical School and you know about this. What would you do?
When have you failed something and shown resilience in this situation?
To learn more about the course at Exeter and about the place itself, incase it comes up in your interview, check out the official university website: Exeter Official Website
An Exeter Medical Student's Perspective
Name 3 Reasons why you picked Exeter?
Reason 1 – The electives – They form a very important part of the curriculum, enabling students to experience medicine in an entirely new environment, both socially and culturally. The electives may involve clinical or research placements, or a combination of both. The electives are an opportunity to see the practice of medicine in another part of the world, for example, by exploring the delivery of clinical care in developing countries, through placements in mission or government hospitals. Elective placements can also be arranged within the South-West or other parts of the UK.
The course layout at Exeter really appealed to me. With such a variety of ways that they deliver information to us it really helps the information stick. I particularly enjoy the small group sessions.

Reason 2 – Special study units – The special study units involve working with staff from the NHS, the University and the community in a wide range of disciplines to study areas of particular interest to you. With more than 200 options, the units provide a challenging and stimulating way to develop your critical thinking, scientific and analytical skills. During the first two years, each special study unit takes place over a three-week block. Subject matters include opportunities to consider how the study of the humanities offers insights into the lived experience of people experiencing lives very different from our own, as well as a wide variety of biomedical science and healthcare placements.
The opportunity to intercalate also interested me. They have such a variety of option at both the bachelors and master's level. That will not only help me stand out on my CV but also allows me to really investigate more into a subject of my choice.

Reason 3 – Internationalisation – As part of a new development, and in line with the University's Internationalisation Strategy, students have the opportunity to have clinical placements overseas with partner organisations such as Wollega Medical School in Ethiopia, the University of South Florida, and partners in China, Malaysia, and more. This gives us a wider global view of how health and education systems operate and equips us to be part of the international medical world. The international placements programme also complement and enhance our elective experience after Year 4.
I also like the fact that you experience early clinical exposure and clinical skills practice. This made me feel that I would be more comfortable in a clinical setting when I graduated and would provide context to the more scientific aspects of the course. Which again helps me to retain information
What makes Exeter unique to other medical schools?
The five-year Bachelor of Medicine, Bachelor of Surgery (BMBS) programme at Exeter develops skills for lifelong learning and the professional attitudes that students will need throughout their medical career.
The Medicine curriculum at Exeter provides a clinical focus that is patient-centred, forward-thinking and meets the needs of students who want to work as doctors in an increasingly integrated, internationalised health environment. It also includes the whole health community, not just hospitals.
Exeter is rated amongst the top 10 medical schools in the UK (The Complete University Guide 2022). Students here have clinical experience from the first month of the programme in a variety of locations; hospitals, General Practice, and the wider health community, and study in a world-leading, internationally-recognised, research-rich environment.
Exeter offers such early clinical exposure from week 2 you could be on placement in a GP or on a psychiatry ward for example. Exeter also offers such varied teaching methods from small groups sessions of 8-10 students to full year group lectures. You also cover such a variety of aspects from year 1, you cover the biomedical, anatomical, psychological, and sociological aspects as well as starting your clinical skills training such as how you carry out a newborn examination or how to take blood. It also offers an intercalation year where you can really expand your learning and get either a bachelors or masters. There is so many different courses that is sure to be something for everyone. Finally, Exeter uses PBL which is so useful not only to help learn content but also improves teamwork and communication skills.
Insider Guide: Exeter Medicine Interview Day
How did the Exeter MMI day work?
You will need to have Zoom downloaded prior to your interview and join via the link sent to you in your interview invitation. You will initially enter the waiting room before being admitted into the registration process where your ID will need to be verified. Then you'll have a briefing before being invited to a breakout room where you'll have your first station. There is a timer for 8 minutes at the top of your screen and once it finishes you must stop talking. You'll be moved to the next station where you will have 2 minutes to rest before the 8-minute timer starts again. After finishing all 3 MMI stations, you'll be moved back to the briefing room where you will have a debrief with the admissions team.
What do you have to wear for the University of Exeter Medicine Interview?
The dress code is 'smart', for example, what you would wear for a job interview. You will also need photo ID e.g a driver's license.
What is the setting for the University of Exeter MMI Circuit?
For 2021/22 entry the interviews will be taking place remotely via Zoom.
How do you receive information for each Exeter MMI station?
The details of the station will be shown to you on the screen.
What were the University of Exeter MMI examiners like?
The examiners were mostly friendly.
Did the Exeter MMI interviewers ask a lot of follow up questions?
There were quite a few follow up questions if I finished quicker than allocated time, but the examiners could also cut you off if you are waffling. Most follow up questions were generic, however some were more dynamic and based on what I had already said, especially for the ethical scenarios.
How long is the actual University of Exeter Medical School Interview?
For 2021/22 entry the interviews will last around 30 minutes.
What do you advise for the day?
The University of Exeter recommends using headphones with a microphone to ensure you can be heard clearly as well as being in a quiet room.
How long did it take you to hear back after your Exeter Medical School interview?
It took about one month for me, but this can vary between candidates.
Top Tips for the Exeter Medicine Interview
1. Think about your strongest and weakest skills prior to the interview because there is a lot of focus on you as a person. This means you will have things to say during the interview, without being put on the spot.
2. Practice ethical dilemmas, knowing the arguments for and against using keywords to explore many ideas rather than come to a conclusion immediately. The UCAT SJT questions are a great place to start!
Here are some of our answer examples for questions like this to help you out: Model Ethics
3. Practise answering the example questions (given above) in 8 minutes, because this is a much longer length of time than most MMI stations across the country. Getting family and friends to help you would be especially useful.
4. Research and learn about the NHS policies, the different bodies and recent NHS news because there is quite a lot of focus on the NHS.
For some more help with NHS related questions, check out this blog post: NHS Hot Topics
5. Read about Exeter itself, the university and this particular course so that you are well prepared to answer related questions.
Examiners usually love to see that you are excited to live and study in their school.
6. Be prepared – Having a good understanding and knowledge of the Medicine programme at Exeter and its structure is important. The interviewers want to know why you want to study Medicine at the University so having these reasons written down is important. Once you've acquired the knowledge, think about how you would be suited to the programme. I would recommend reading the Medicine BMBS page for prospective students on the university's website and the prospectus for the programme.
7. Use your time wisely – To ensure you make full use of the eight minutes at each station, practise answering questions concisely in this length of time, whilst still ensuring you provide enough detail in your answers. Also, make full use of the 2 minutes rest between each station – think about and prepare yourself for the upcoming station during this time.
8. Demonstrate your skills – The interview process at Exeter is to see what non-academic qualities you have. The interview panellists are looking for you to demonstrate skills required of doctors, such as good communication, teamwork, reflectiveness, and empathy. Demonstrating these skills at your interview is best achieved using examples of when you've had to use these skills and when you've practiced them, for example, in any group work or work experience you've done.
9. Exeter uses an MMI style interview, you have 2 minutes between each station so use this time wisely to prepare your answer. Also try to prepare for the "common questions" such as: Why medicine? Why Exeter? Strengths and weaknesses? This means you will be prepared. But remember… you don't want to sound too practiced.
10. Always give examples to back up your answers. For example if you are given a question about your greatest strength or weakness, name it and then give an example from real-life. It is also important to reflect on these experiences especially when talking about any work experience. How did your work experience change your view on medicine? What did you learn?
11. Treat each station as a fresh start. If you feel you have not done well on a station, try to forget about it and focus on the station in front of you. Remember you passed the academic part of the process. The interview is where you are showing the non-academic qualities you have e.g. reflectiveness and empathy. Look calm, speak clearly, be polite and smile frequently.
Download Free Medicine Interview Notes