>
X
Loading...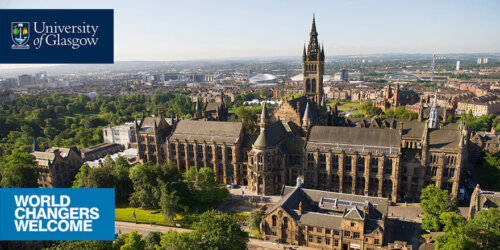 Glasgow Veterinary Interview Questions
Note: This interview Q&A is based on pre-Covid in-person interviews (from 2019 and before). All university interviews changed in 2020-2021 to an online format due to the Covid-19 pandemic. This article has been updated in November 2021 with further updated information, and we will regularly update it!
In this guide we provide an expert insight into past University of Glasgow veterinary interview questions, the Glasgow veterinary interview day and tips for converting your Glasgow veterinary interview into an offer!
For 2021/22 entry, the University of Glasgow will be conducting panel interviews remotely via Zoom. This will involve two interviewers and last for approximately 20-25 minutes.
For more information about University of Glasgow Veterinary Interviews, click here: Glasgow Veterinary Interviews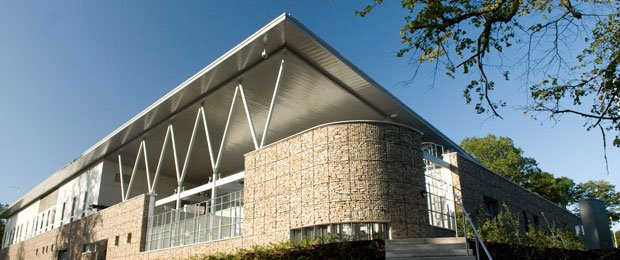 2021/2022 Glasgow Veterinary Interview in a Nutshell
What is the Glasgow Veterinary Medicine Interview style?
For 2021/22 entry Glasgow interviews will take place over Zoom. This will be a panel interview conducted by two Admissions Panel members and last approximately 20-25 minutes with time for you to ask any questions at the end.
When are the Glasgow Veterinary Medicine Interviews?
For 2021/22 entry Glasgow interviews will be between November 2021 and February 2022 before a final decision is reached.
What are the topics of the University of Glasgow Veterinary Medicine Interview?
According to the University of Glasgow, "In addition to the academic standard detailed, evidence of motivation is required. We encourage applicants to have at least a few days experience with a veterinary surgeon and have had hands-on experience with farm animals.
If this is not possible, we can accept completion of a Virtual Work Experience MOOC* in place of some or all in-person work experience."
*MOOC = Massive Open Online Course, see MOOC
Topics that may be covered include:
Work experience (virtual or in-person)
Hobbies
Ability to cope with schoolwork
Insight into the profession
Current topical veterinary issues
At Medic Mind we've helped many students secure offers from Glasgow and other Vet Med schools. If you're applying to Glasgow, we can do a high quality 1-1 mock with you with a Glasgow tutor and realistic panel questions uniquely for Glasgow.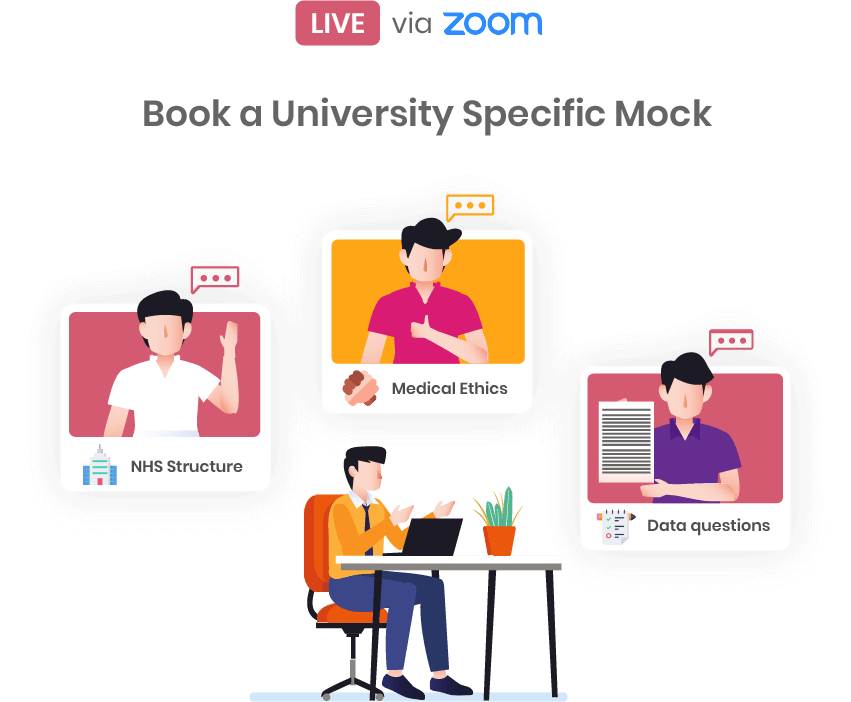 List of Recent University of Glasgow Vet Interview Questions
Theme
Glasgow Example Questions
Work Experience & Personality
Describe what happened during your work experience
Discuss the pros/cons of being a vet based on your work experience
If you could bring one piece of equipment back in time, what would it be?
Career Exploration and Awareness of Being a Professional
Can you order a list of desirable qualities to be a vet?
How might you tell someone that they didn't do a very good job?
How would you cope with a stressful week?
Awareness of Animal Welfare
What are the main ethical issues in the profession at the moment?
If someone brought in a healthy animal to euthanise, would you do it?
How do you feel about zoos?
Insider Guide: University of Glasgow Interview Day
How did the University of Glasgow Veterinary Medicine Interview day work?
The Glasgow veterinary interview typically involves candidates being asked questions by two interviewers, with a focus on personal development and insight provided by work experience. For 2021/22 entry this panel interview will take place over Zoom.
How long does it take to hear back after your Glasgow veterinary interview?
Typically after their Glasgow interview, candidates for veterinary medicine received their results within a few weeks.
What is the veterinary medicine course structure at Glasgow?
PURPOSE AND GOALS: The BVMS programme is based on integration of clinical and science subject areas and is delivered using a range of teaching methods including centred active learning approaches.
The spiral course structure means that you will revisit topics as you progress through the programme, each time with increasing clinical focus. In conjunction, there is a vertical theme of professional and clinical skills development to help you acquire the personal qualities and skills you will need in professional environments. Through individual, team-working and student-centred active learning approaches, you will develop the skills required for lifelong independent learning.
FOUNDATION PHASE (YEARS 1 AND 2): In the first two years of the programme you will acquire fundamental knowledge and develop the skills and attitudes on which the following years of your training are based. During this initial phase, you will relate the anatomy and physiology of the body systems to health and disease in domestic animals, as well as looking at the underlying cellular process involved.
You will gain an insight into common husbandry practice and animal breeding and how these impact on the animals we care for. Your professional training starts at the beginning of year 1 as you begin classes in fundamental animal- handling techniques, learn skills such as suturing, and develop your communication skills, building a solid foundation in the art of history taking, clinical examination and clinical reasoning. At the end of the foundation phase you will have a sound working knowledge of healthy domestic animals, with an introduction to the mechanisms of disease. You will be developing independent learning strategies and you will have developed the fundamental personal skills you will require as you move towards learning based more in professional environments.
CLINICAL PHASE (YEARS 3 AND 4): The aim of the clinical phase is to build on the foundation phase to provide a broad training in key areas of veterinary professional practice, with a focus on common and important problems and presentations encountered in veterinary work. Realistic scenarios and cases form the basis for integrating clinical aspects of veterinary practice with disease investigation and control measures.
The approach emphasises the role of clinical reasoning and planning and you will continue to develop the practical skills and attitudes required to work in the clinical environment and take a greater responsibility for your learning. At the end of the clinical phase, you will have developed independent learning strategies and the necessary skills to become an active participant of the professional phase clinical team.
PROFESSIONAL PHASE (YEAR 5): In your final year there are no lectures and the primary emphasis is on small-group involvement in clinical activity, covering the common species of domestic animals. During this time you will be involved in all aspects of work in our busy hospitals and you will also gain first-hand experience in practices linked to the veterinary school.
Though this year of the programme is structured so that you will receive clinical experience in core clinical areas, there is also the opportunity to focus on personal interests or explore the breadth of opportunities in the veterinary profession by choosing a "selective" experience. Selectives may be used to gain experience in niche veterinary activities (such as wildlife, zoo and exotics) or to gain in-depth clinical experience related to core subjects.
What are the special features of the veterinary medicine experience at the University of Glasgow?
In common with all veterinary students in the UK, you will be required to undertake extra-mural studies (EMS) during your vacation time (total duration determined by the RCVS). This encompasses time wherein you gain experience of the management and handling of domestic animals. Upon completion of this preclinical EMS you have to undertake clinical EMS, during which you gain experience working in veterinary professional environments. Satisfactory completion of the EMS requirements set by the RCVS is a requirement for graduation.
The intercalated degree programme represents an opportunity for BVMS students following their second or third year to take either one or two years out of the BVMS programme and study for an additional degree programme (both at Bachelors: BSc, BSc Vet Sci (Hons); and Masters levels: MSc, MRes or MVPH); after which you then re-enter the BVMS programme.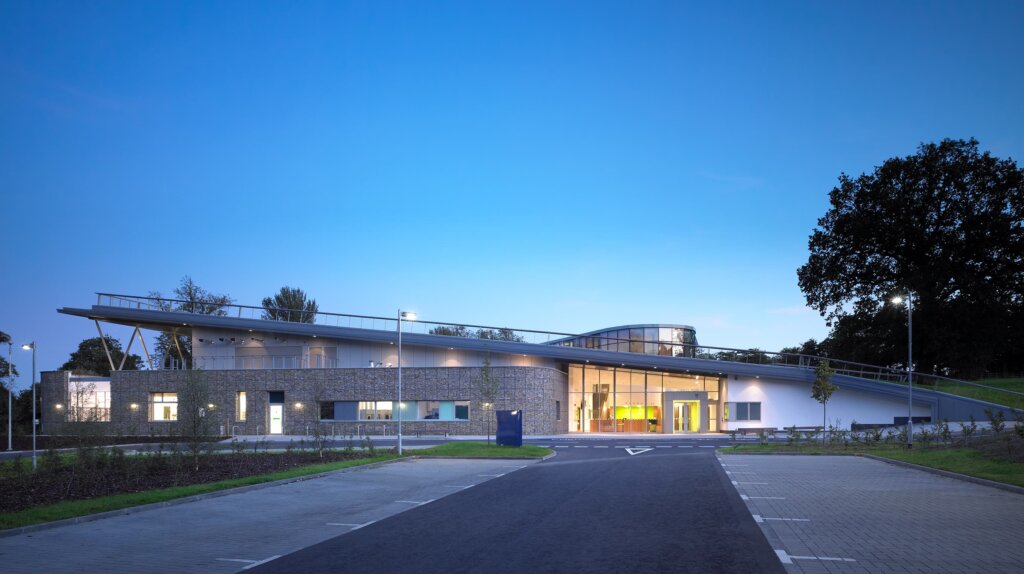 Top Tips for University of Glasgow Interview
1) Take this as an opportunity to start thinking like a vet! The interviewers are more interested in how you think, rather than what you know, so practise lots of different questions. Talking your reasoning through with the examiner is one way to expand on what you are discussing. If you can explain why you think what you think, you will show the examiner that you are reflective. This is a really important skill to become a vet.
2) Read vet publications and publications like Farmer's Weekly. These will inform your answers and help keep you up to date with what's going on in the profession at the moment. It's also important to consider potential ethical dilemmas in veterinary medicine.
3) Review your notes from your work experience so you have examples prepared for your Glasgow Vet Interview.
University of Glasgow application changes with COVID-19
The University of Glasgow says that…
For 2021/22 entry interviews will take place over Zoom and they will accept virtual work experience as an alternative to in-person work experience as a result of Covid-19.
To find out more about information about changes to the Glasgow Veterinary interviews, click here: Glasgow Interviews