>
X
Loading...
Medicine Work Experience: GP (General Practice)
Conducting medical work experience in a GP practice is a great way of seeing how the NHS works first hand. A GP is the first contact for a large majority of patients, so if you're undertaking shadowing in a GP practice you will get to see a broad range of patients. You'll also get to see how time efficient GPs need to be. A GP has only 10 minutes per consultation and has to manage this while maintaining a high quality of care for patients. Take a look at the role of a GP here to familiarise yourself with what the job involves.
What to expect from GP work experience?
What you get from your medical work experience will be unique to you and depends on the patients you meet, opportunities presented to you and your willingness to get involved. Try keeping a diary of things you observe so it's easier for you to reflect on your experiences later on in your application. A few ideas of the kind of things you should expect to see are:
Same day appointments – patients who need to be seen urgently will usually be booked into a number of empty slots with the "duty doctor". Other doctors might also book patients in at the end of the clinics too. How do you think they manage this time-wise?
Pre-booked appointments – sometimes these are for reviews of medication or for patients with chronic diseases who need monitoring
Telephone consultations – these are very different to face-to-face consultations. Think about how a doctor adapts their communication skills when shifting between in-person, virtual and telephone appointments.
Nurse appointments – sitting in on a nurses clinic is an excellent idea. While you might not want to be a nurse, doctors need a good understanding of the role of other members of the team. While you're shadowing the nurse think about the key differences in the role – you may be surprised how many "doctor" jobs nurse practitioners actually perform!
Reception – you may get to sit with the receptionist and gain insight into the management of the GP practice. Again, it's a valuable experience to learn what other members of the team do. Reception staff aren't clinically trained but have a big impact on patient care. What impact would it have on patients if the admin team weren't able to do their jobs well?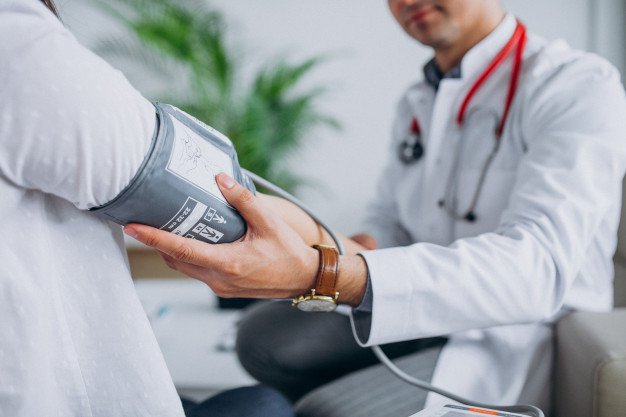 Download Free UCAT Questions
???? How do I get GP work experience?
You might find that you're not able to conduct shadowing in your own GP practice for confidentiality reasons. Instead, try contacting practices a little bit further afield as they may be more likely to accept you. Try finding an email or contact for a specific doctor or practice manager as the phone lines can often be busy with patients trying to book appointments so your query may get lost. You might need to email several GP surgeries before you get a reply – don't take this personally, they're just very busy!
???? What should I wear to my GP work experience?
Look smart! Remember you're entering a clinical environment as a prospective doctor so you should look the part. Most clinical areas require you to be bear below the elbow so opt for short sleeves where possible.
???? What will I do at my GP work experience?
You'll most likely sit in some clinics and get to observe the doctor speak to a variety of patients. You might also get to shadow nurses and other members of the team. Some doctors will do home of community visits, minor surgical procedures and telephone clinics too!