>
X
Loading...
IMAT 2022: Registration, Dates and Booking
If you're thinking about applying for medicine or dentistry courses in Italy, you might be thinking about taking the IMAT. Carry on reading to find IMAT 2022 test dates and everything you need to know about booking the IMAT.
Key IMAT Test Dates 2021
We don't know when the IMAT will be held in 2022 but we expect it to be at a similar time to previous years. For the September 2021 IMAT testing period you are able to register from July and will take the test in September. They key dates are for this year's sitting are below:
Registration opens: 30 June 2021 at 0900 CEST (Italy time)
Registration closes: 22 July 2021 at 1500 CEST (Italy time)
Testing date: 9 September 2021
Provisional results released: 23 September 2021
Personal results released: 1 October 2021
National rankings released: 6 October 2021
How to register for the IMAT 2022
Registration for IMAT normally opens at the end of June and closes mid to late July for public universities. Private universities may have dates to register between December and June for the IMAT test.
Booking
For September 2021 IMAT Test Dates, registration will open in 30 June 2021.
The IMAT exam is administered by Cambridge assessments. In order to sign up to take the IMAT, you'll need to register on https://www.universitaly.it/ . Try to register early to ensure you get a spot at your chosen testing centre!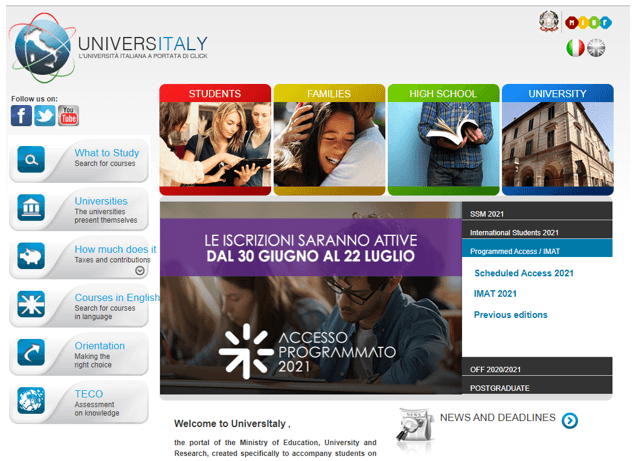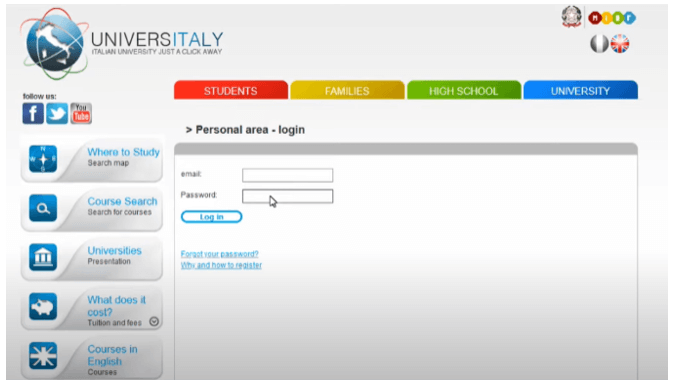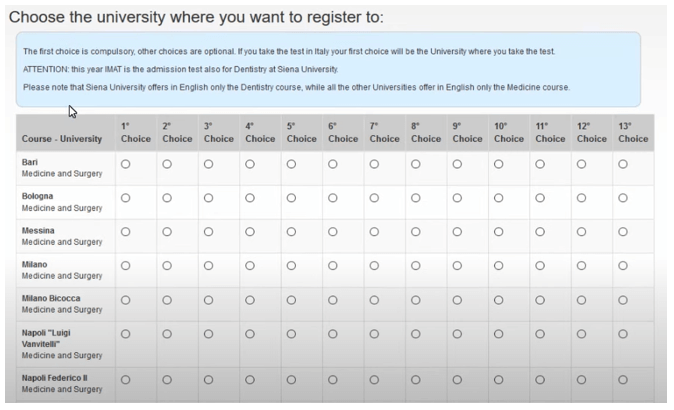 Once an account is created go back to the IMAT homepage at https://www.universitaly.it/ and select IMAT 2020 again and you will come across the universities and the choices available. Click on the universities you wish to apply to. Then click proceed and it will allow you to choose the country you wish to sit the exam. This will allow you to select the place to book the exam and then you make the payment and confirm the details.
What if you have any issues when booking?
If there are issues during booking, always attempt to refresh first and then retry from the beginning. This may sort out any issues. Sometimes the website can be down so come back to the website at another time.
If the issues are still not sorted out and you are still having issues with booking then you can contact the admissions board directly by messaging at Cambridge Admission Testing Support.
Can I change my registration details?
Keeping the details up-to-date and accurate on your Universitaly account is important. They may need to notify you of updates through email.
You can update your details online by clicking 'Your Personal Data' and it will give you the option to change any information.
When is the deadline for IMAT 2021?
The IMAT deadline is 22 July 2021 at 1500 CEST (Italy time). If you miss this deadline, you can apply to private universities which have separate dates later around November time.
It's a good idea to register as soon as possible as there are only a limited number of spots at each testing centre. If you leave it too late you could find yourself having to travel across the country to find a location with space for you to take the exam.
What is the cost of the IMAT?
The IMAT UK costs £114. There is no late fee once the deadline has passed you will have to wait till next year to apply again.
Can I reschedule my IMAT exam?
The IMAT is taken on a set date so you will not be able to reschedule.
Can I cancel my IMAT registration?
If you change your mind about sitting the IMAT or you're no longer able to attend the exam, you may be given a full or partial refund. Refunds can take up to 21 days to be processed.
You can cancel your IMAT registration via the Universitaly site and get a full or partial refund depending on the date the cancellation is requested:
If you cancel before 23:59 Italian time on 26 August 2021 you will receive a full refund.
If you cancel after 23:59 on 26 August but before the test date you will receive a 25% refund.
Any cancellations on or after the test date will not receive a refund.
Can I change my test centre
Yes, it may be possible to change your IMAT test centre after you've registered! You can change your chosen location until the registration deadline (22 July 2021). This is subject to there being any remaining space at your preferred test centre, so if you require a particular location it is best to ensure you select this centre first and register as soon as possible to avoid any disappointment.
If I have a disability, can I have special considerations?
If you have any specific needs that may interfere with how you take the test, you can apply for reasonable adjustments to be made. You need to apply as soon as possible after you've registered. These requests are assessed on a case-by-case basis to ensure your needs are met.
You must submit this request before the deadline (22 July 2021). To apply, fill in the online form after completing IMAT registration and give details about your condition. You'll be asked to attach supporting documentation from a registered health practitioner. This needs to be less than three years old for learning disabilities. For severe learning disability, they may provide students with non-scientific calculator or an assistant for reading the test.
Unfortunately no special circumstances can be given to test scores once you have sat the test. Therefore if you have a condition that you believe will impact your ability to take the exam, it is really important to apply for adjustments before exam day.
How will I get my results?
You will get your results 3 weeks after the IMAT test date on the Universitaly platform. You will not be told which universities have accepted you. This will be done 4 weeks after the IMAT exams are finished.