>
X
Loading...

Oxford Medicine Interview
Note: This interview Q&A is based on pre-COVID in-person interviews (from 2019 and before). All university interviews changed in 2020-2021 to an online format due to the COVID-19 pandemic. This article has been updated in November 2021 with the latest information, and we will continue to regularly update it!
The University of Oxford Medical School received 2054 applicants for 425 interview spots in 2020/21. 157 offers were made in total, so just around 9.2% of applicants were offered a place on the Oxford Medical course (following the elimination of some applications for logistical reasons). This is down 1.8% lower than in 2019 which mirrors a variation in acceptance rates.
Further statistics for the University of Oxford Medical School are available here: University of Oxford
The University of Oxford Medicine interview consists of panel interviews, lasting 20-45 minutes. For 2021-22, the interview will be held virtually. In this guide we provide an expert insight into past University of Oxford panel interviews, the University of Oxford Medical School interview day and tips for converting your University of Oxford Medicine interview into an offer!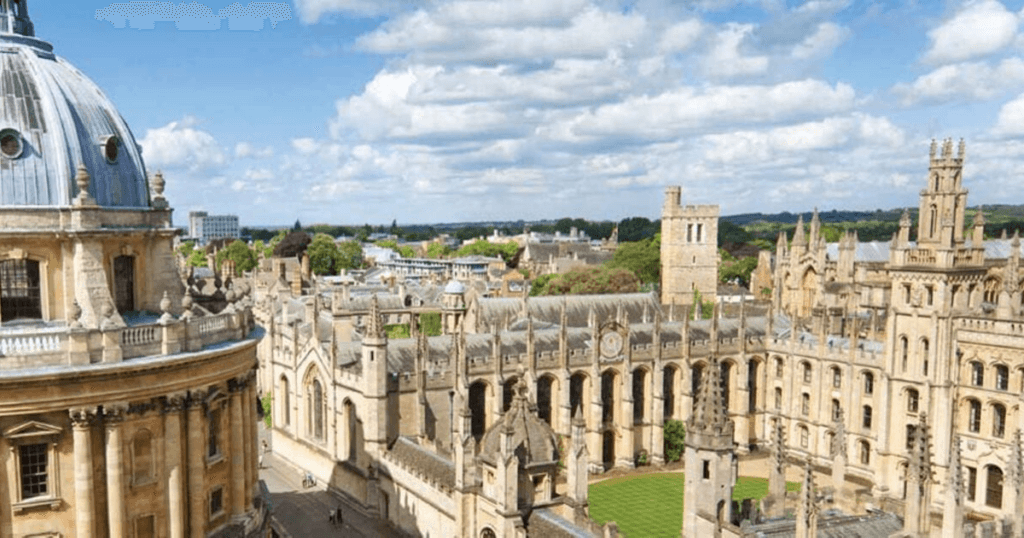 Oxford Medicine Interview in a Nutshell
What is the Oxford Medical School Interview style?
Most candidates will have at least two panel interviews lasting 20-45 minutes. The format of the interview varies depending on the college applied to but every interview will have at least 2 academics per college as well as one practicing clinician.
Each applicant will be assessed by their college of preference – or if an open application was made, by a randomly allocated one and by another college independent of their application.
Download Free Medicine Interview Notes
What are the Oxford Panel Interview Dates?
December. Interviews will take place on December 10th, 13th, 14th or 15th and applicants will not be able to choose a preferred timing.
What are the common topics covered at the Oxford Medicine interview?
Oxford recommended reading the Medical Schools Council's Consensus Statement University offers recommended reading in preparation for the panel interview. This includes the Medical School Council's Consensus Statement on the roles and remits of a doctor The Consensus Statement , and the Guiding Principles for the Admission of Medical Students Guiding Principles.
Key topics assessed:
Knowledge of scientific foundations of medicine and recent advancements
Personal qualities of professional care provision
Communication skills
Importance of bio-psycho-social aspects of medicine
Appreciation of ethical, legal and societal issues in healthcare provision
Demonstration of teamwork
Capacity for continued inquiry, education, teaching and lifelong learning
How many people applied in 2020/21 to Oxford?
In 2020/21, Oxford Medical School had 2054 applicants.
How many interviewed applicants received an offer from Oxford?
In 2020/21, 157 of the 2054 applicants received an Oxford Medicine Offer. This means 1 in 13 students received an Oxford Offer after applying.
For more information, about the University of Oxford, click here: University of Oxford
At Medic Mind we've helped many students secure offers from Oxford and other medical schools. If you're applying to Oxford, we can do a high quality 1-1 mock with you with an Oxford tutor and realistic panel questions uniquely for Oxford.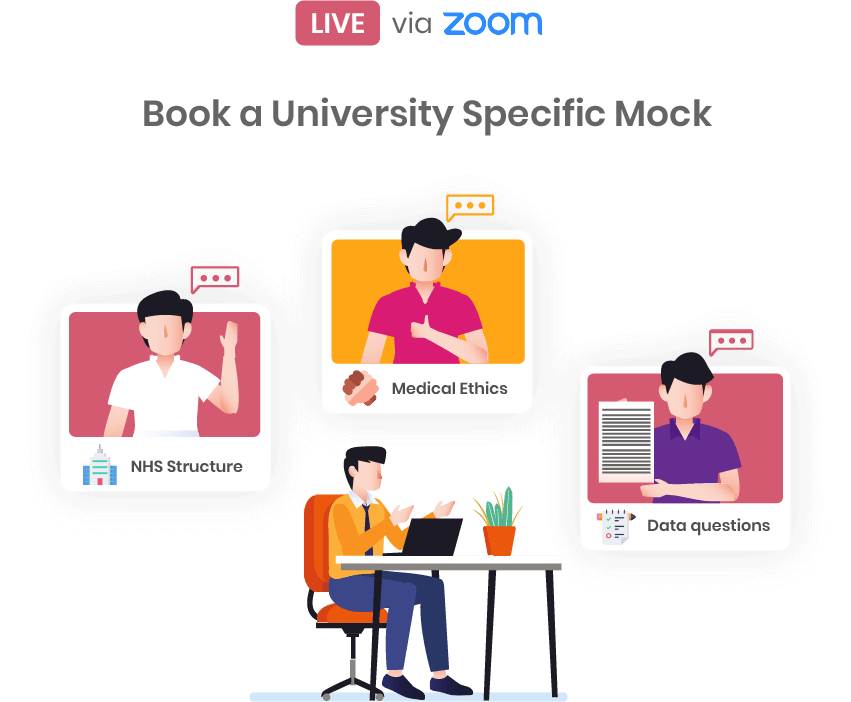 List of Recent Oxford Medicine Interview Topics
Theme
Oxford Example Questions
Motivation for Medicine
Suitability for the course
Work Experience
Important qualities required by doctors
Communication & Role-Play
Ability to teach an audience using clear language and conceptualisation
Personality & Skills
Interpreting data
Qualities of a good doctor
Resilience
Extracurricular
Scientific aptitude
NHS Hot Topics
Restricted budget and resources
Current news
Medical Ethics
Discussion of relevant topics, e.g. gene modification, abortion, etc.
Personal Statement
Discussion of specifics mentioned in the statement
Other
Limitations of the Oxford course
Scientific knowledge
If you wish to practice Oxford panel interview mocks, here are some sample questions:
Discuss antibiotic resistance and its future implications.
Describe which anatomical structures are shown in this diagram.
How would you reassure a patient who is worried about receiving their biopsy results?
What qualities are needed to be a good doctor?
Tell me about a recent medical technology advancement which you are interested in.
How can you calculate the moles of water inside this glass?
Interpret these graphs showing Type 1 and Type 2 diabetes being treated with insulin.
Start by telling me which graph represents each type.
What are the ethical implications of taking steroids for sporting activities?
An Oxford Medical Student's Perspective
Name 3 Reasons why you picked Oxford
Pre-clinical / Clinical split – Oxford is one of few remaining medical schools that offers almost no clinical exposure until the later years of your course. This means that you get a decent grounding in medicine before you step foot in a hospital, so that you have a better awareness of what is happening and you can get more out of the placements. The downside is that the number of lectures in first and second year can seem endless, but it is motivating looking back on the content covered each year and realising how much you have learned.

Collegiate system – Oxford is divided into dozens of colleges, most of which offer medicine as a degree. This collegiate system is something that few other medical schools except Cambridge (ew!) have. The college is like your Harry Potter house: it is where you eat, sleep and socialise. Socially speaking, these colleges are great, especially if you are like me and find the concept of a massive university quite intimidating. This is because colleges are small mixing pots of students of various subjects, so friendships form more easily. You soon grow to love your college and insist that it is the best of all the colleges, which is perhaps best proved by conquering the other colleges at various sporting and non-sporting events ("cuppers"). Being part of a college also means that you essentially have your own 'team' of 5 or 6 medics in your year, which is great for support.

The City – The "city of dreaming spires" really does live up to it's name, with some pretty stunning buildings around. It's definitely very cool to step back once in a while and remind yourself of how amazing of a city it is. Personally, I think it's just busy enough to be interesting and just quiet enough to not be overwhelming. Oxford also has amazing facilities, both academic and non-academic. For fans of rowing (or keen novices, as I was), the river is host to boat races each spring and summer. And best of all, it is a very compact city – almost everything a student could want is within a 20 minute walk of the centre.
What makes Oxford unique to other medical schools?
Oxford is unique in its very particular style of teaching, most notably the tutorial system. Tutorials are small group teaching sessions (usually no more than 2-5 people with a tutor), which are a chance to solidify your understanding of the lectures and also explore beyond them. Tutorials can be incredible because you might even find yourself one on one with a world expert in a topic, and there have been several times where I've had my mind blow. But they are also a lot of work, especially when you have a lot of essays set for these tutorials. The essays can form the majority of your weekly workload, so this really is a big difference from other medical schools that only set very occasional essays. While these essays are rarely fun, they do teach you how to search literature, improve your prose, and ultimately they force you to revise content.
Insider Guide: Oxford Medicine Interview Day
How did the University of Oxford Medical School Interview day work?
You will have 2 separate panel interviews held across 4 dates in December. You do not get to choose a preferred timing and will be allocated this. The panels will be held virtually via Microsoft Teams for the 2021-22 cycle.
The interviews will include 2-3 assessors, including one specific to the college and one clinical practitioner, and last under 30 minutes each. Typically there will also be time for logistical and identification checks.
What did you have to bring for the University of Oxford panel Interview?
The dress code is as usual for any interview, even virtual ones- smart clothes. ID is required, but nothing else specifically. If the interview is held virtually, a strong Wi-Fi connection, working camera and microphone and a quiet and bright space is needed.
Does the University of Oxford panel interview require scientific knowledge?
While it is not specifically stated in their admissions policy, Oxford does expect applicants to showcase an "enthusiasm and curiosity" for the sciences. This is often done by questioning your understanding of recent medical advancements or other popular medical concepts in today's media, such as social determinants of healthcare. A thorough understanding of medical concepts in the media and those surrounding the COVID-19 pandemic should suffice. You should also have a strong grasp of your A-level Biology concepts.
How did you receive information for each University of Oxford Medical School Interview?
Some information about the format and process will be sent via email in the weeks leading up to your interview while the rest is often given verbally during the course of the interviews.
What were the University of Oxford panel interview examiners like?
Oxford panel interviewers are often very friendly with a conversational and forgiving style of questioning. Given the panel structure, there is room for discussion, especially when it comes to your own experiences and personal statement.
Did the University of Oxford Panel interviewers ask a lot of follow up questions?
There is no predetermined list of follow-up questions but rather these are asked based on the answers given to various questions, much like a stereotypical conversation or discussion. Follow-up questions can be a good thing as often it means that something you've said has caught the examiner's eye!
How long is the actual University of Oxford Medicine Interview?
The interviews are 20-45 minutes long. As panel interviews are not as time pressured as multiple mini interviews, you often have time to think prior to answering as well as carry on past a certain limit, if allowed by the examiners.
How long did it take you to hear back after your University of Oxford Medical School interview?
All Oxford interview candidates for all courses are typically made aware of the university's decisions on the 15th of January. However, delays are to be expected due to the pandemic.

Top Tips for the Oxford Medicine Interview
1. Cover all of the main A-Level Biology content, particularly that of human biology. Reading beyond the syllabus can also be useful, especially in the context of recent medical advancements (for example, mRNA vaccines). There are numerous ways to showcase your knowledge but a good grasp is necessary.
2. Practice doing problem-solving questions based on scientific topics or diagnoses. Scientific knowledge is important, as previously mentioned, but so is a thorough understanding of problem-solving and theoretical application. Avoid regurgitating facts and instead learn to apply these to various issues.
3. Review your personal statement and make sure you know all of the scientific basis of the illnesses/diseases you included in your PS, as you may be questioned on this. Be well aware of how to thoroughly reflect on your experiences, including strengths, weaknesses and future impacts.
4. Read our 10 tips for panel interviews! 10 Tips for Panel Interviews
We also have a very useful video for Oxbridge medicine interviews!
5. Review your work experience notes and make sure you know examples of where key skills were being shown by the doctors during your placements. You need to show the examiners that you have thoroughly reflected on your placement(s) and learned from them.
6. Understand that you will eventually get something wrong – The Oxford interviews tend to be aimed at finding out how you cope with being outside your comfort zone and whether you are able to have a good go at a question that you do not have all the required knowledge for. If the interviewers see that you know something, it is quite likely that they will move on until they find something that is pushing your limits. Try not to stress about this and instead have a go at suggesting some ideas.
7. Think out loud – It's very clichéd, but this tip really does work. It will help the interviewers see how you are approaching the question and they will be better able to give hints. It helped me to talk to myself in the mirror as I answered hard A Level questions, so that I could practise vocalising my thoughts in the interview.
8. Show your passion – The interviewers are often your potential future tutors so they want to see that you are really engaged with the topics you are discussing. After all, they will be teaching you for several years! It goes a long way to seem genuinely curious in what is being discussed, and it will also help you to stay relaxed if you allow yourself to get engaged in what is really just a formal chat about science.
COVID 2021 Changes for the Oxford Medicine Interview
Is the University of Oxford Medical School Interview different this year?
The University of Oxford has stated that they are making plans to interview applicants this year without requiring them to travel to Oxford in December. Interviews will be held virtually, via Microsoft Teams.
For some guidance on taking a Medicine interview online, have a look at this useful document from the Medical Schools Council
The official Oxford Medicine interview page will be updated with more information in due course: Official Oxford Interviews
Download Free Medicine Interview Notes