>
X
Loading...
Sunderland Medicine Interview Questions
Note: This interview Q&A is based on pre-COVID in-person interviews (from 2019 and before). All university interviews changed in 2020-2021 to an online format due to the COVID-19 pandemic. This article has been updated in November 2021 with the latest information, and we will continue to regularly update it!
The University of Sunderland is one of the UK's newest medical schools, having admitted their first batch of students in 2019. Unfortunately, admission statistics have yet to have been released but can be requested on an individual basis via the FoI act.
Learn more about the University of Sunderland Medical School in general, here: University of Sunderland
The Sunderland Medical School interview has an MMI and Mathematics test. In this guide we provide an expert insight into past Sunderland MMI stations, the University of Sunderland Medicine interview day and tips for converting your University of Sunderland Medical School interview into an offer!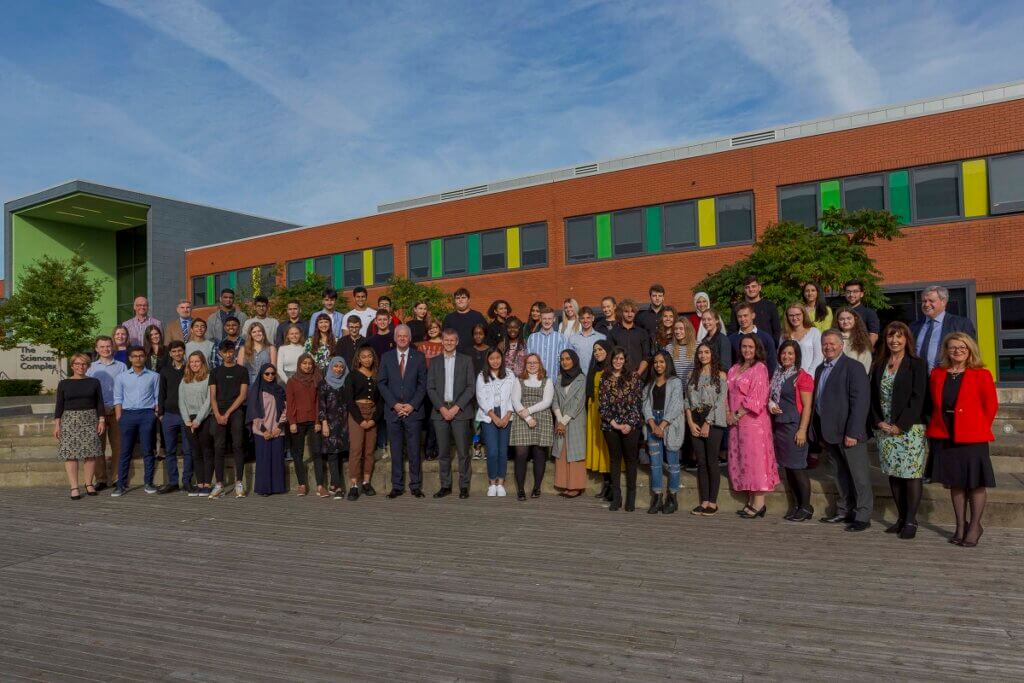 Sunderland Medicine Interview in a Nutshell
What is the Sunderland Medical School Interview style?
The Sunderland interview is a hybrid format with multiple stations that can range in format, from 1-1 traditional interviews to role-plays. The interview takes place alongside a pass/fail mathematics test; students who fail this test are automatically excluded from the interview processing.
The interview will take place virtually via Microsoft Teams for the 2021-22 cycle.
Download Free Medicine Interview Notes
What are the University of Sunderland MMI Dates?
December and January.
What are the common topics covered at the University of Sunderland Medicine interview?
Motivation for Medicine
Work experience
Empathy and insight
Responsibilities and challenges of being a doctor
Medical ethics
Resilience
Comprehension
Communication skills
At Medic Mind we've helped many students secure offers from Sunderland and other medical schools. If you're applying to Sunderland, we can do a high quality 1-1 mock with you with a Sunderland tutor and realistic stations uniquely for Sunderland.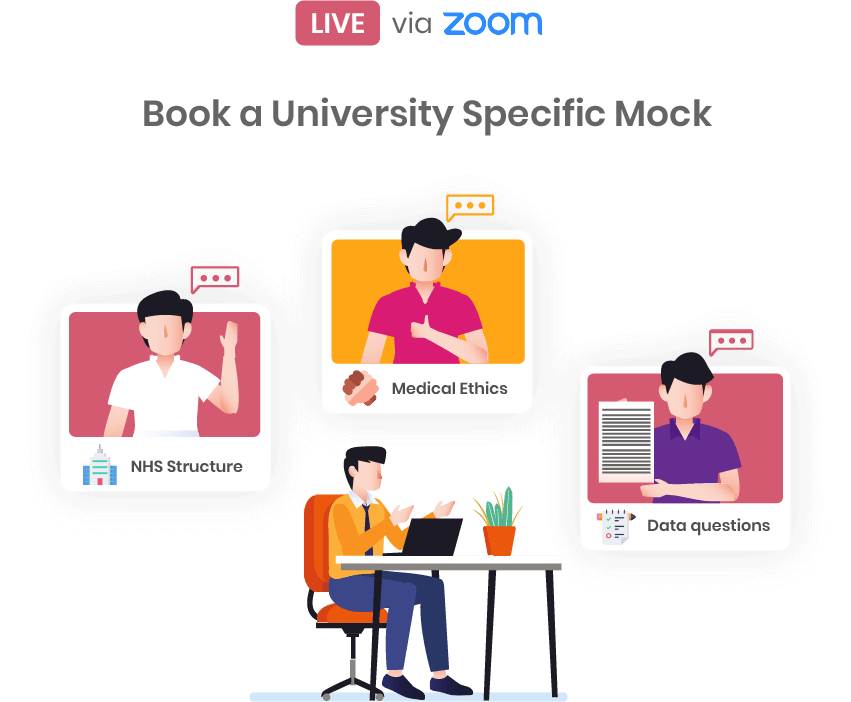 List of Recent Sunderland Medicine Interview Stations
Theme
Sunderland Example Questions
Motivation for Medicine
Reasons for pursuing a career in Medicine
Work Experience
Reflection on experiences
Learning objectives
Impact on career aspirations
Communication & Role-Play
Empathetic communication skills
Personality & Skills
Personal qualities suited to Medicine
Teamwork and leadership
Medical Ethics
Ethical scenarios
If you wish to practice Sunderland Medical School interview mocks, here are some sample questions:
Why do you think that Medicine is the right course for you?
Speak to your neighbour who has locked himself out of his house.
What was the most important thing you learned during your work experience and how will you use this in the future?
What surprised you most during your work experience?
Your best friend has lost her pet dog and she is heartbroken.
Have a conversation with her.
What makes you suited to Medicine?
When have you displayed great teamwork skills?
Have you ever been in charge of a group of people?
You catch a fellow medical student cheating on their final exam.
What do you do?
To learn more about the course at Sunderland and about the place itself, incase it comes up in your interview, check out the official university website: Sunderland Official Page
A Sunderland Medical Student's Perspective
Name 3 Reasons why you picked Sunderland
Reason 1 – Explanation
I chose Sunderland because of its amazing facilities! The state-of-the-art medical school is brand new and very modern. We have an Anatomage table and a brilliant immersive suite where we can practice our clinical skills with peers! This means that I felt I would be really well taught and I knew I would really love learning with these facilities around me.

Reason 2 – Explanation
I also chose Sunderland because of its area in the North East. I am originally from Newcastle, and it was really important for me to be close to my family while studying! I also wanted to give back to the community in which I was raised, so I decided to stay in the North East, which gives me the chance to do so.

Reason 3 – Explanation
I loved all of the staff members when I was at the open day! They were all very approachable and friendly and were happy to talk to me for ages about medicine! From questions about the course to more scientific questions, I absolutely loved having those conversations. All of the staff members seemed really happy and excited about the medical school, their enthusiasm was contagious! This really solidified my decision to want to go to Sunderland!
What makes Sunderland unique to other medical schools?
The early patient exposure is absolutely amazing! I love to go on placement and practice my consultation skills on real patients- I also find it really helpful to my learning as I get to see the conditions I am learning about in real life!
Also, Sunderland is a relatively small medical school which is lovely as we have all become a family! We have medic families, so there are people in the year above who become your 'parents' which is excellent as it really gives you an opportunity to ask questions to people who have been through what you are experiencing.
Insider Guide: Sunderland Medicine Interview Day
How will the Sunderland MMI day work?
The interview will be held virtually for 2021-22, via Microsoft Teams. This includes the mathematics test as well.
What do you have to bring for the University of Sunderland Medicine Interview?
As with all interviews, the dress code is "smart"/"formal" so ensure that this is adhered to strictly. Photo ID will be required. The university will give further advice to invited applicants as to which documentation will be requires as well as whether or not applicants will be allowed to bring a calculator for the mathematics test.
How does the mathematics test work for the Sunderland Medicine interview?
The mathematics test is a pass/fail assessment of mathematical reasoning and application. Applicants MUST pass this test for their applications to be further processed past the interview stage.
It typically lasts around 20 minutes and should not require extensive knowledge beyond what is expected at a sixth form level.
How do you receive information for each Sunderland MMI station?
Applicants will have reading time prior to each station during which contextual information will be given as to the contents of the upcoming station. Applicants are also encouraged to pause to think before speaking in the actual station.
What are the University of Sunderland MMI examiners like?
They tend to be friendly and engaging with their applicants.
Do the Sunderland MMI interviewers ask a lot of follow up questions?
There typically are a few follow up questions. There is a variety of both predetermined questions and contextual questions based on initial answers given to the main question. This is particularly true for the ethical scenarios at Sunderland.
How long is the actual University of Sunderland Medical School Interview?
The Sunderland interview typically lasts for around 1.5 hours but this is subject to change due to changes in the format.
Logistical advice for the interview?
For virtual interviews, ensure you have a quiet and bright space with a strong wifi connection and working camera and microphone. Ensure you will not be disturbed during your interview and avoid sitting in front of a bright light or window to prevent glare. Ideally, set up your interview space prior to the day and practice in that setting a few times to ensure comfort and logistical ease. If the university allows, it is helpful to have water to sip on throughout the interview.
How long does it take to hear back after your Sunderland Medical School interview?
It typically takes a few weeks to hear back but this varies between candidates. Delays are to be expected due to the pandemic.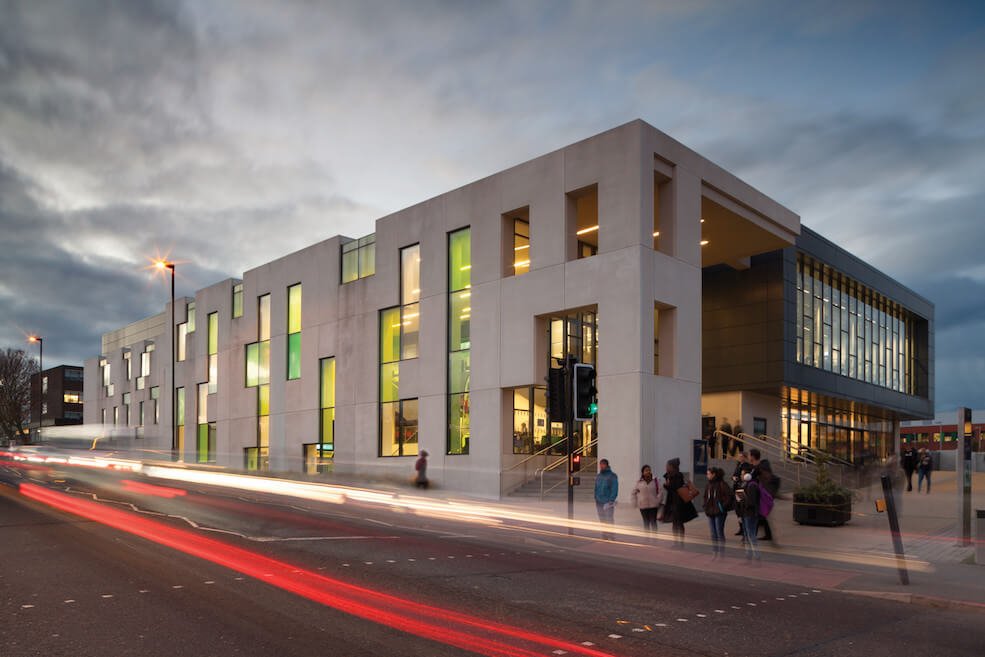 Top Tips for the Sunderland Medicine Interview
1. Be confident.
The examiners at the Sunderland interview are really friendly and genuinely want you to do well, so you have nothing to worry about! If you are confident and sure of yourself on the day, the interviewers will have more faith in you and trust your answers more easily.
2. Look over your personal statement.
The Sunderland interview has a fair amount of focus on your candidature and they often draw out examples from your personal statement to further discuss. Make sure that you know what your personal statement includes before going to your interview, so that you are able to expand on things without being caught out. Reflection is key!
3. Practise ethical scenarios.
The ethics station typically includes a fair amount of follow-up questioning and applicants are encouraged to analyze ethical situations from multiple viewpoints. Be thoroughly aware of the 4 pillars of medical ethics as well as how to best structure debate topics.
If you want some help with ethics questions, try out some UCAT SJTs and also check out our blog post: Medical Ethics
4. Be prepared for the Mathematics test.
This section of the interview day is not very challenging, but it's a very different aspect of the Sunderland interview, which isn't very common at other universities. As long as you are alright with your GCSE Maths skills, you should be totally fine! But keep up-to-date with common mathematical concepts.
5. Practise questions with family and friends.
The more practise you get in before your interview, the better. You're probably not used to MMIs, or interviews in general, so getting others to question you will help you feel more comfortable on the day. Feel free to use the Sunderland interview example questions which we've provided above as a starting point! Additionally, record yourself practicing common questions, like "Why Medicine", online, via Zoom, for example, to further assess your non-verbal communication skills as this can be difficult to perfect virtually.
6. Make sure you have read your roles and responsibilities form! The interviewers will have read it and can ask you about it so ensure you remember what you wrote! Also make sure you have thought about extra curricular activities you partake in- Sunderland like to know how you wind down and relieve yourself from the stress which will come with being a doctor so make sure you have a good example. Its also brilliant if you have researched the University or have been to an open day so you can talk about the facilities on offer.
7. Make sure your answers are not rehearsed. Sunderland really wants to see your personality come through. It will be clear to the interviewers if you have learned a paragraph about medical ethics for example, it is better to have a few points you know you can expand on and talk more spontaneously than sounding overly rehearsed! It makes the interview more personal which is something that helps the interview flow better.
8. Make sure you know your ethical pillars and you have done some research on the NHS Hot Topics at the time of your interview! They will ask about ethics, and it is possible that they will also ask you about issues in health- if you can apply your ethical pillars and the qualities of a doctor to your answers you will be able to formulate a strong answer!
Most importantly, approach the interview with an open mindset- try to remain calm and make sure your communication skills are good, this will help you deliver a strong interview.
Covid – 2021 Changes for the Sunderland Medicine Interview
Is the University of Sunderland Medical School Interview different this year?
All face to face interviews have been cancelled for 2021 entry and Sunderland will be conducting interviews online, on Microsoft Teams.
For some guidance with tackling online interviews, here is a useful document from the Medical Schools Council
Where can I find more information about the changes?
More details of the changes for 2021 entry interviews for Medicine at Sunderland can be found here: 2021 Entry Interviews
Download Free Medicine Interview Notes