>
X
Loading...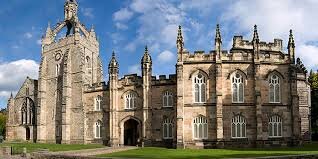 University of Aberdeen Medicine Interview Questions
Note: This interview Q&A is based on pre-COVID in-person interviews (from 2019 and before). All university interviews changed in 2020-2021 to an online format due to the COVID-19 pandemic. This article has been updated in November 2021 with the latest information, and we will continue to regularly update it!
Aberdeen Medical School interviewed 789 candidates in 2020/2021, and gave out 205 offers. This means that roughly 26% of interviewed candidates were offered a spot on their program.
For more statistics and general information about Aberdeen Medical School, click here: Aberdeen Medical School
The University of Aberdeen typically hosts an MMI style format. However, they moved to a more virtually compatible format for the 2020-21 cycle that will be continued into 2021/22. In this guide we provide an expert insight into past Aberdeen Medicine MMI stations, the Aberdeen Medicine interview day and tips for converting your Aberdeen Medicine interview into an offer!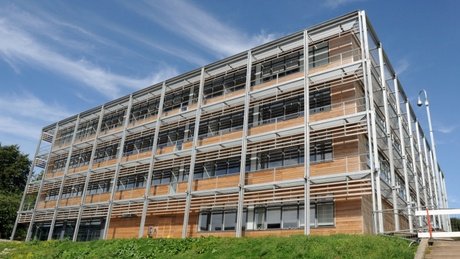 University of Aberdeen Medicine MMI in a Nutshell
What is the University of Aberdeen Medicine Interview style?
The Aberdeen MMI will cover 6 stations, each lasting 5 minutes with no reading time beforehand. The entire interview will last approximately 1 hour for each candidate and will be held online with further instructions sent out prior to the candidate's interview date.
For more information about the interview structure, have a look at this page: Interview Structure
When are the University of Aberdeen Medicine Interviews held?
Aberdeen Interviews take place between November and March.
What are the common topics covered at the University of Aberdeen Medicine MMI?
The Aberdeen virtual MMI for 2021-22 will not have any reading hand before any of the stations. The following list of themes has been compiled by the university as the main focus of the MMI to aid applicants in their preparation;
Motivation and commitment to Medicine
Critical thinking, analysis and problem-solving
Core values of a good doctor
Teamwork
Professionalism
Personal Statement Questions
How many people were interviewed in 2020/21 at University of Aberdeen for Medicine?
In 2020/21, Aberdeen Medical School interviewed 789 students.
How many interviewed applicants received an offer from University of Aberdeen?
In 2020/21, 205 out of the 789 students interviewed received an Aberdeen Medicine Offer. This means 1 in 3.8 students received an Aberdeen Offer after the interview.
To learn more about the Aberdeen Medicine course in general, have a look at their official page: Aberdeen Official Page
At Medic Mind we've helped many students secure offers from Aberdeen and other medical schools. If you're applying to Aberdeen, we can do a high quality 1-1 mock with you with an Aberdeen tutor and realistic stations uniquely for Aberdeen.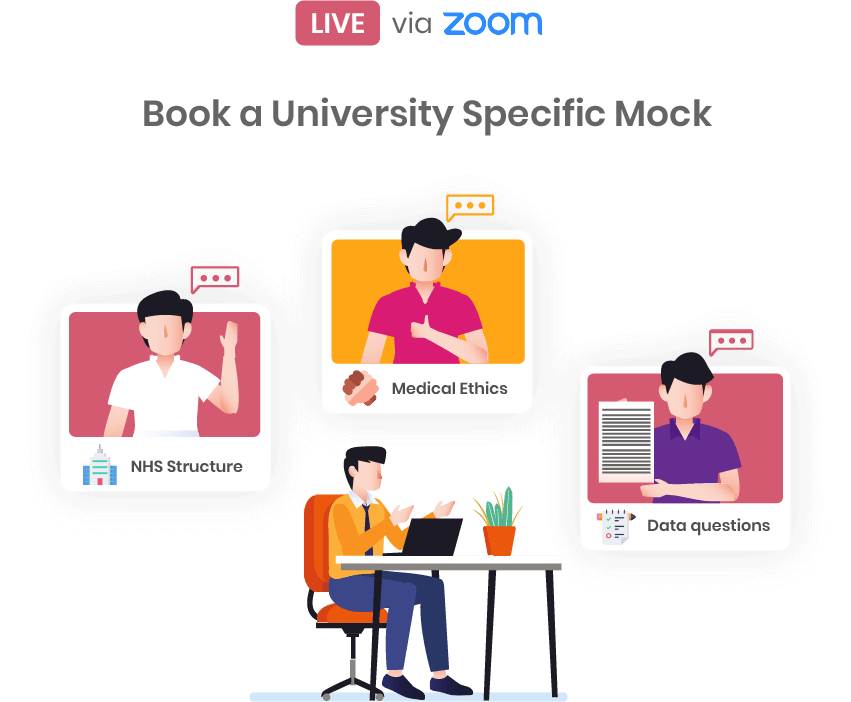 List of Recent Aberdeen MMI Stations
Topic
Common Aberdeen Questions
Motivation for Medicine
Motivation for applying to Aberdeen specifically
Knowledge of the Aberdeen course and curriculum
Work Experience
Impact of work experience on your skillset/career goals
Communication & Role-Play
Ability to empathetically communicate
Dealing with aggressive communicators
Personality & Skills
Qualities of doctor
Demonstrating teamwork
Discussing extra-curricular activities
Professionalism as a doctor
NHS Hot Topics
Social Media and Healthcare
Realistic Medicine
Rural Medicine
NHS Structure
Understanding career pathways
Understanding multi-disciplinary teams
Medical Ethics
Handling difficult inter-professional relationships
Hierarchy in hospitals
Personal Statement
Impactful activities/moments
If you wish to practice Aberdeen MMI mocks, here are some sample questions:
A patient has recently lost a family member and is upset at their GP appointment. How would you comfort them?
Give an example of a problem you had when you worked in a team. How did you solve it?
How will your extracurricular activities make you a better student?
As a medical student, what would you do if a patient sent you a friend request on Facebook?
You are working in a supermarket and one of your colleagues is being aggressive towards a customer. You think they may be intoxicated. What do you do?
Who is part of the multidisciplinary team and why is teamwork important in medicine?
What happens after you graduate in terms of further training?
How is NHS Scotland different to NHS England?
Have you thought of specialties you might like to pursue?
How is the Aberdeen medicine course structured?
You may wish to check out our video on approaching MMI role plays
An Aberdeen Medical Student's Perspective
Name 3 Reasons why you picked Aberdeen
Reason 1 – The early clinical exposure was the main reason I made Aberdeen my top choice. You have patient partners that you can practice your history taking and clinical skills on, right from term 1 of 1st year! There are opportunities for placement from first year onwards as well! (subject to COVID).

Reason 2 – To the best of my knowledge, Aberdeen is the only medical school to offer the Remote and Rural Option. You are given the choice to be based in Inverness (the Scottish Highlands) for your placements in Year 4 and Year 5. It's an excellent opportunity to experience healthcare in a rural setting. Alternatively, if this sounds like something you wouldn't want to do, you can opt to do only one block there, instead of all of them, just to get a feel of it.

Reason 3 – Location was important to me and Aberdeen seemed to be perfect. It is quite small compared to other unis, but you have the beautiful mountains and countryside and amazing beaches so close to you. The city is also fairly busy with lines of shops, malls and many places for a night out so I found it to be ideal. The hospital is based in one of the biggest clinical sites in all of Europe, the medical school is right next to it and the city is also really close! 
What makes Aberdeen unique to other medical schools?
The University of Aberdeen Medical School is one of the few that offer clinical exposure from the first year onwards, its one of the things that drew me here and made it my first choice. The Remote and Rural option, where you get to have placements in the highlands is a massive factor that pulled me in.  The SSC in third year gives you the chance to look at medicine with an alternative take – there's so much you could do and the options are endless, ranging from taking art classes to mindfulness and forensics.  If you're a graduate, Aberdeen is one of the only medical schools that doesn't put a cap on the number of graduates. The summer research scholarship that's open to medical students is an excellent opportunity if you're into research.
Insider Guide: Aberdeen Interview Day
How does the Aberdeen MMI Interview day work?
The Aberdeen MMI will be held virtually for the 2021-22 cycle via Blackboard Collaborate. For this, applicants will need a strong wifi connection, quiet and brightly lit space and a webcam and microphone. Blackboard Collaborate works best on Google Chrome.
Students will receive a link to join the session prior to their interview day and must log-on to Blackboard 30 minutes before the interview. This is to allow time for photo ID checks and other logistical necessities.
The interview will last approximately 1.5 hours.
Will I be able to pick my interview date and time?
Aberdeen will sent out interview invites to all successful candidates after which the student must select a date and time slot for the interview, keeping in mind that they will need to be available 30 minutes before the interview.
Interviews cannot be conducted outside the given slots or if a candidate misses their slot unless in the case os serious illness.
Are all candidates asked the same questions in the MMI?
Not necessarily. Aberdeen does not use the same set of MMI stations for all interviews. However, the MMIs are standardized for marking and the general themes and domains assessed will remain the same for all applicants.
How do you receive information for each Aberdeen MMI station?
You will not have any reading time for the virtual Aberdeen MMI in 2021-22. You are instead, given a set of domains that will be assessed and are expected to answer any questions related to these. It is therefore best to be prepared for a broad range of questions. However, there is no harm in pausing to think before you answer in any interview!
What are the Aberdeen Medicine MMI examiners like?
Aberdeen echoes an understanding of the anxiety that students may feel on the day of their interview and aims to reduce this with friendly and engaging examiners. Stations can be conversational. In the past, some interviewers have given feedback to applicants which is different from most medical schools where this is actively discouraged.
Did the Aberdeen MMI interviewers ask a lot of follow up questions?
Most stations will include follow-up questions, either from a pre-determined list of based on the conversation at hand. The latter are often quite positive as it means something has been said that has caught the assessors' eye!
Is any pre-reading required for the Aberdeen MMI?
The Aberdeen MMI does not aim to test any clinical or scientific knowledge. However, a grasp of current events in Medicine is required, as with any medical school interview.
How long is the actual Aberdeen MMI Interview?
The interview should take no longer than 1.5 hours.
Logistical advice for the day?
For virtual interviews, ensure you have a quiet and bright space with a strong wifi connection and working camera and microphone. Ensure you will not be disturbed during your interview and avoid sitting in front of a bright light or window to prevent glare. Ideally, set up your interview space prior to the day and practice in that setting a few times to ensure comfort and logistical ease. If the university allows, it is helpful to have water to sip on throughout the interview.
As with any interview, ensure you dress formally, even if it's virtual!
How long did it take you to hear back after your interview?
It takes a few weeks to hear back following the interview but delays are to be expected given the logistical difficulties caused by COVID-19.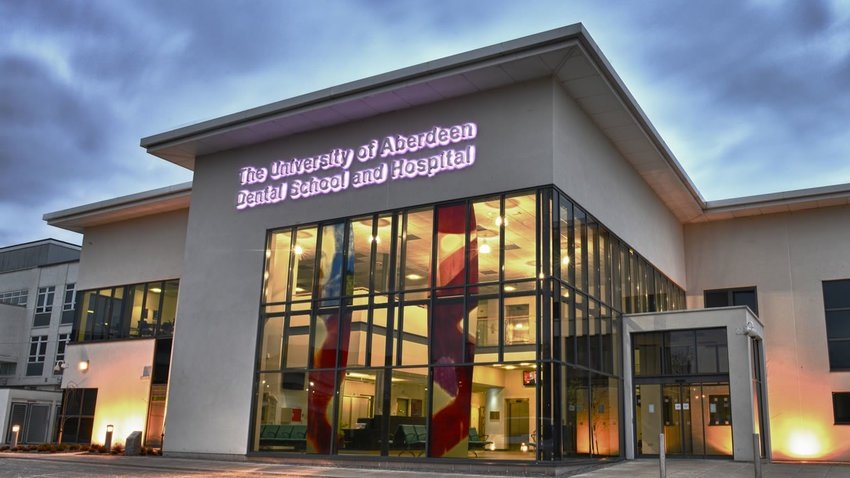 Top Tips for Aberdeen Medicine MMI Interview
1. Learn about NHS Scotland – There are a fair amount of differences between NHS Scotland, Wales and England so it's worth knowing these to showcase your depth of understanding of the NHS. Furthermore, it can be useful when answering questions about Aberdeen's course.
2. Learn about Aberdeen's course – Aberdeen is quite focussed on why student's apply to their school so it's important to hone in on specifics, particularly its focus on rural health. Be specific with your reasoning. For example, find out what fields of research they're known for and/or what societies are popular amongst their students and tie this into your career goals and hobbies.
3. Learn about rural medicine – Rural healthcare is a big and unique part of the Aberdeen course so a knowledge of and interest in this is crucial. Zoonosis and mental health rates are great places to begin!
4. Know your personal statement inside out – This helps particularly with the personal statement station of course, but provide a good set of condensed examples you can talk about, even if they haven't read your personal statement. Use this to back up claims about your own skill-set and aid reflections.
5. Know exactly what drew you to apply to Aberdeen, there's so much information about the course structure, SSC, the different programmes and other special features on their website. Aberdeen's one of the only unis out there with so much detailed information on the medicine course. Read up on the societies, maybe there's one that interests you and if you're asked, you should be able to talk about it.
6. If there's a station that you are finding difficult, feel free to tell the examiner that you didn't understand the question. They are more than happy to repeat the question or explain what they meant. If at all the station doesn't go as well as you expected it to, there's nothing to worry about! Every station is scored separately, so do the next one with a free mind. Aberdeen is also one of the only universities that don't rely completely on the interview to choose you as a candidate, they look at your academics too, so if you haven't done well in your interview, there is nothing to worry about.
7. Don't be stressed at all, nerves are common and everyone gets them but the interviewers are really so lovely, it feels more like a conversation than anything else. Maintain positive body language, smile and try and show them that you can remain calm and clear-headed when you are asked a question. Since it's through a screen, the only way they can assess your body language is by looking at your face.
Covid – 2020 Changes
Is the University of Aberdeen Medicine Interview different this year?
University of Aberdeen Medicine interviews will be held online, via Blackboard Collaborate, for the 2021/20 application cycle.
Where can I find more information about the changes?
Full details of the changes for 2021 entry interviews can be found here: 2021 Entry Interviews