>
X
Loading...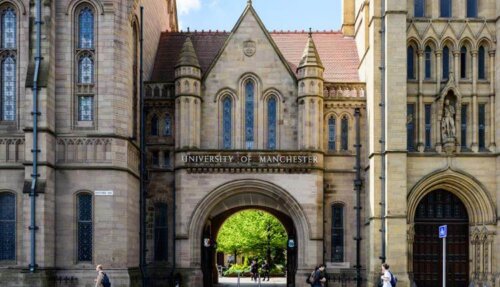 University of Manchester Medicine Interview Questions
The University of Manchester interviewed 1546 candidates in 2019/2020 for it's medicine course, and gave out 1120 offers.This means that only 1 in 1.4 people interviewed received an offer!
For more statistics and general information about the University of Manchester Medical School, click here: Manchester Medical School.
Manchester has an 7 station MMI, with each station lasting 7 minutes and a 2 minute gap between stations. In this guide we provide an expert insight into past Manchester MMI stations, the Manchester Medicine interview day and tips for converting your Manchester Medicine Interview into an offer!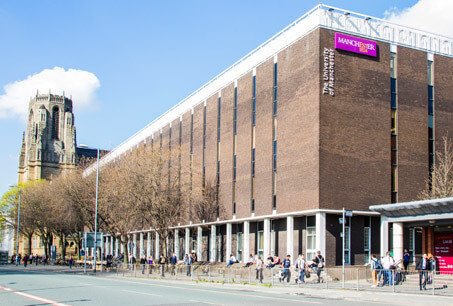 Manchester MMI in a Nutshell
What is the Manchester Medicine Interview style?
7 stations, each taking 7 minutes, with a 2 minute gap in between used for reading instructions and preparing for the next station.
For more information about the interview structure, have a look at this page: Manchester Interviews
When are the Manchester Medicine Interviews held?
December to February. Interviews will take place between December and February, with a break over the festive period. International applicants are welcome to attend their interview either at Manchester or be interviewed overseas in one of the following locations; Singapore, Malaysia, Dubai and Mauritius.
What are the common topics covered at Manchester?
Topics covered include:
Communication skills
Motivation to become a doctor
Previous caring experience
Medical interests
Ethical views
How many people interviewed in 2019/20 at Manchester?
In 2019/20, Manchester Medical School interviewed 1546 students.
How many interviewed applicants received an offer from Manchester?
In 2019/20, 1120 of the 1546 students interviewed received a Manchester Medicine Offer. This means 1 in 1.4 students received a Manchester Offer after the interview.
To learn more about the Manchester Medicine course in general, have a look at their official page: Manchester Medicine
At Medic Mind we've helped many students secure offers from Manchester and other medical schools. If you're applying to Manchester, we can do a high quality 1-1 mock with you with a Manchester tutor and realistic stations uniquely for Manchester.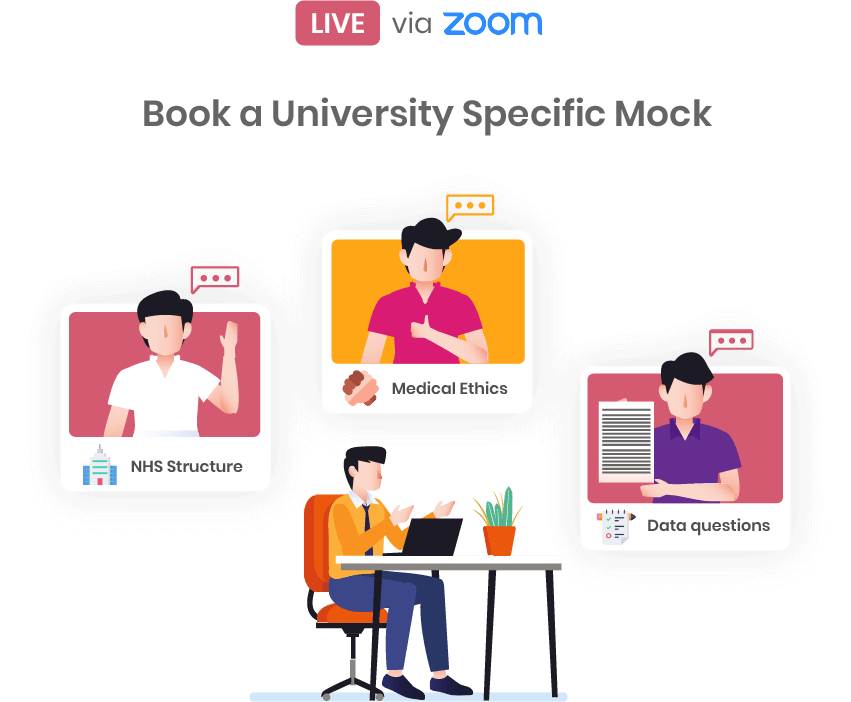 List of Recent Manchester MMI Stations
Theme
Manchester Example Questions
Motivation for Medicine
Why Medicine?
Why Manchester?
Work Experience
What did you learn about yourself from work experience?
Roles of healthcare professionals
Communication & Role-Play
Scenario about colleague malpractice
Dealing with distressed / difficult people
Personality & Skills
Examples of teamwork
Why would you be a good doctor?
How do you manage stress?
Data Interpretation
Picture scenario – assessing verbal skills
Medical Ethics
What is the role of the BMA?
End of life care and discussing it with family members
Discussing and interpreting GMC guidelines
Personal Statement
General personal statement questions
If you wish to practice Manchester MMI medicine stations, here are some sample questions:
Why do you want to study medicine at the University of Manchester, specifically?
Why medicine and not nursing?
What did you learn about yourself during your work experience?
How do you manage stress and why is managing stress important as a doctor?
Discuss and evaluate the idea of a 7 day NHS.
Describe a time when you have worked in a team? Why is teamwork important?
Speak to an actor who is a family member of a patient who is dyeing, comfort them and discuss end of life care with them.
You work in a hospital, where you have noticed that one of the members of staff doesn't wash their hands in between patients, how do you approach this situation?
To prepare for your Manchester MMI interview, may wish to check out our guide to approaching MMI role plays
Insider Guide: Manchester Medicine Interview Day
How did the Manchester Medicine Interview day work?
The Manchester MMI day began with arriving at the Medical Building in the main campus, (which was easy to find but signs are available in case you get lost. Then you sign in using your ID and are given a name tag, after which you sit in a room with your parents for approximately 5 minutes, until there are enough people to move the students into a second waiting room.
Once there are enough people to move students around, only the registered interviewees move into a second waiting room (parents are not allowed here and no staff or students are present). In this room you sit around a large table and get a chance to speak to other interviewees in your group, you wait there for about 20 minute.
Once everyone in your MMI group (a person for each station) has arrived and has been taken into the second waiting room, you enter a big hall where the interview actually takes place.In this room there are 4-5 circuits ongoing, separated by office wall cubicles.
You leave your things at the start of your circuit, like jackets etc. You stand outside the station and wait until the timer for reading starts, you get 2 minutes reading and 7 minutes talk time. This happens, then once every circuit has finished simultaneously, you leave the room and go back to the previous waiting room with the table.
You are then offered a tour, which you don't need to take, after which you are free to go.
What did you have to bring for the Manchester Medicine Interview?
The dress code is as usual for an interview – suits for boys, and smart clothes for girls. ID is required, but nothing else specifically.
What was the setting for the Manchester MMI Circuit?
The Manchester MMI interview took place in a large hall that had an organ at the end (you could probably find it on google maps). You can hear other students during the interview, but again the sound was lost in the hall and the cubicles for the most part.
How did you receive information for each Manchester MMI station?
You received 2 minutes reading time. The instructions were quite detailed outside of the role play stations, so structuring a good response to the obvious questions that will come from the given time is my best tip.
What were the Manchester MMI examiners like?
The medical interviewers were engaging and friendly, and showed a genuine interest in you as a student. It was quite a relaxed style, for example an interviewer just started discussing an interview that was on the radio the other day because I discussed something similar and she thought I'd find it interesting
Did the Manchester MMI interviewers ask a lot of follow up questions?
There were very little follow up questions, and if there were they were from a predetermined list.
How long is the actual Manchester MMI Interview?
The Manchester medicine interview itself was about 1 hour 15 minutes long , but for the whole experience I arrived at 12:45 and was out by 2:30.
What do you advise for the day? (Accommodation, Travelling)
The area is very accessible by bus, so you can stay in any part of the city and get the bus in.
How long did it take you to hear back after your Manchester Medicine Interview?
I heard back around 2 – 3 months after my Manchester MMI interview.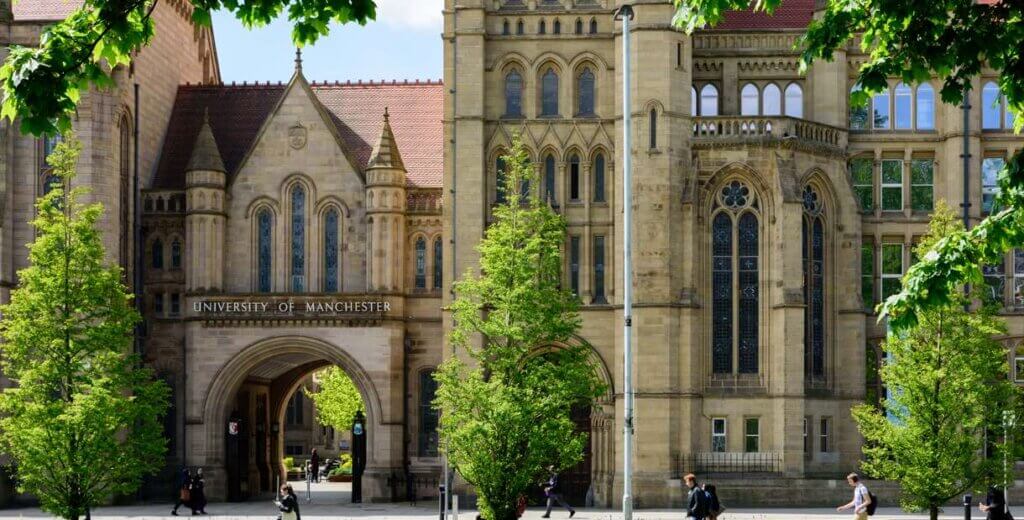 Top Tips for Manchester Medicine MMI Interview
1. Roleplay practice is vital. The scenarios they give you can be quite specific, and require you to think quickly and responsively to the situation at hand. The best way to improve is by practicing lots of these stations with different interviewers.
2. Practising ethical scenarios is also vital as it is a very common station. Manchester focuses on quite specific ethical points, including GMC guidelines. Therefore it's important to be well informed so you can add content and examples to your arguments. Here is a great page to help you answer questions about medical ethics: Medical Ethics
3. Be prepared to talk about work experience. It might be better to go over any notes you made during work experience to refresh your memory and also make sure you're able to reflect on everything you saw or did! You can also include any information or experiences you've gained during your work experience when answering questions about your motivation to study medicine. For further help in structuring your answers for these types of questions, have a look at this page: Model Answers
4. Try to utilise your reading time to structure your answers. Unlike other universities, you get an extended period of reading time (2 minutes) with detailed instructions. Therefore it's important to practice planning your answer in the time allocated to you, and use this reading time wisely.
5. Remember to plan your journey there. It's crucial to get there early, and make sure you aren't running late to avoid stressing yourself out further on the day!
Covid – 2020 Changes
Is the University of Manchester Medicine Interview different this year?
All interviews will take place from December to February, and will be held online. Your interview will consist of 4 or 5 multiple mini interviews, with each station lasting 7 minutes long and at least a 2 minute gap in between each station. No information will be given to you in advance, and there are no reading or writing components to any of the online interviews. You will be allocated to a station randomly, and will move to around until all stations have been completed.
Where can I find more information about the changes?
Full details of the changes for 2021 entry interviews can be found here: 2021 Interviews