>
X
Loading...

What is the GAMSAT UK?
The Graduate Medical School Admissions Test (GAMSAT) is one of the aptitude tests used to select students for graduate-entry medicine degrees in the UK. It is also sometimes used to assess graduates applying to standard 5 or 6 year medical courses. While the GAMSAT was originally developed in Australia, it is now becoming popular with UK medical schools too. The GAMSAT is designed to test a wide range of skills needed for a successful career in medicine, including your critical thinking, analytical skills and time management.
In this article, we'll explain everything you need to know about the GAMSAT 2022.
What format will the GAMSAT 2022 take?
The GAMSAT is a bit different to other medicine aptitude tests, such as UCAT and BMAT, as it is taken over the course of an entire day. The GAMSAT exam is 4 hours 45 minutes long in total, including 19 minutes of reading time. You're also given a 30 minute break midway through as a chance to fuel up for this exam marathon!
The GAMSAT UK is divided into three sections:
GAMSAT Section 1: Reasoning in Humanities and Social Sciences
You'll have 70 minutes (including 6 minutes of reading time) to answer 47 multiple choice questions based on a variety of stimuli. You'll be tested on your ability to interpret ideas based on both visual illustrations and written passages.
Download Free GAMSAT Notes
GAMSAT Section 2: Written Communication
This section requires you to write two written essays. You'll have a total of 65 minutes to complete this section with 5 minutes of reading time – so each essay should take you about 30 minutes to complete. Task A tends to be focused on social and cultural issues, whereas Task B is usually more personal.
GAMSAT Section 3: Reasoning in Biological and Physical Sciences
The final section is made up of 75 science-based multiple choice questions. You're given 150 minutes to answer all questions, with 8 minutes of reading time. The questions are divided between the three sciences with 40% of questions relating to biology, 40% to chemistry and the final 20% focused on physics.
Where can I take the GAMSAT UK?
There are a number of GAMSAT test centre locations around the UK where the GAMSAT exam is sat. There are:
GAMSAT Test Centres in Birmingham
GAMSAT Test Centres in Liverpool
GAMSAT Test Centres in London
GAMSAT Test Centres in Sheffield
GAMSAT Test Centres in Edinburgh (Scotland)
GAMSAT Test Centres in Cardiff (Wales)
GAMSAT Test Centres in Derry/Londonderry (NI)
The next dates will be 18th – 23rd March and 5th – 9th September 2022. Note: the March 2022 GAMSAT UK will only be held in London, Liverpool and Derry.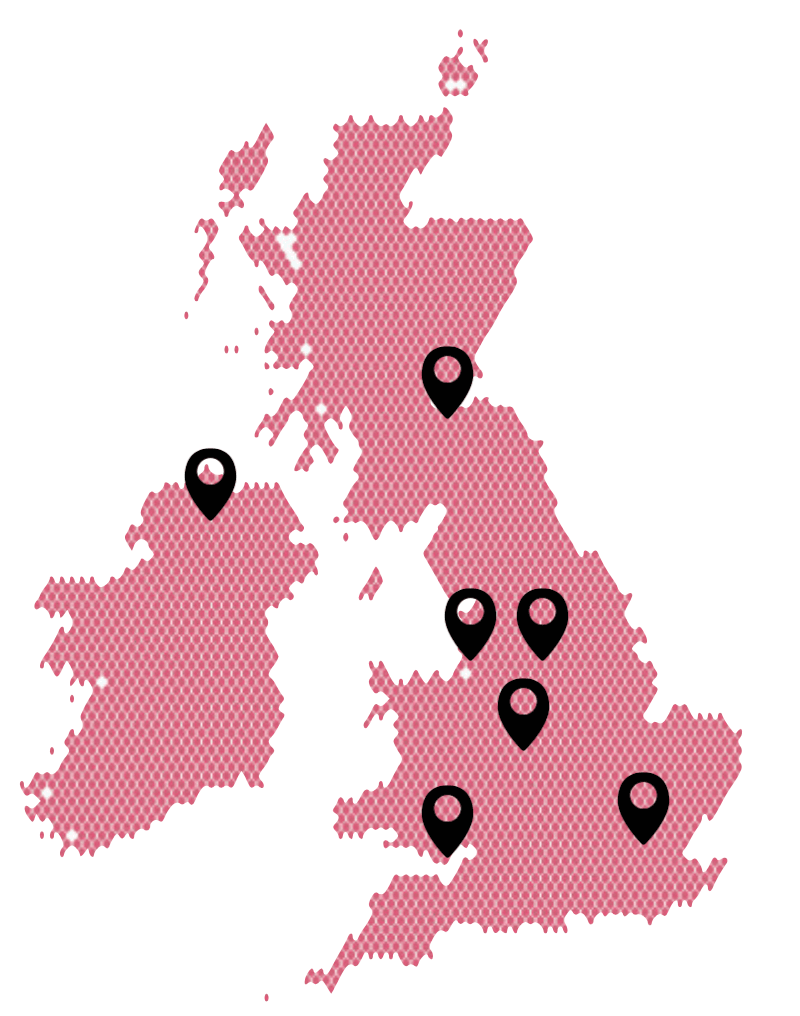 How much does it cost to take the GAMSAT?
The GAMSAT exam costs £268 to sit in the UK.
If you miss the GAMSAT deadline to register, you can still sit the exam but you'll have to pay a late registration fee of £60 on top of the standard registration fee. You can find more information about how to pay and register for the GAMSAT Medicine here.
What universities use the GAMSAT?
These universities in the UK currently use the GAMSAT:
Liverpool
St George's
Plymouth
Nottingham
Cardiff
St Andrews/Dundee
Swansea
Exeter
How is the GAMSAT scored?
Each of the three GAMSAT sections is scored on a scale from 0 to 100. These are not percentage marks but are scaled based on raw score. This means that universities can directly compare GAMSAT scores from different sittings.
Your overall GAMSAT UK score is a weighted average of these three individual section scores. This is calculated as:

For more information about how each UK university uses the GAMSAT take a look at our complete guide to GAMSAT scoring.
How will l know my GAMSAT 2022 score?
You'll receive an email with your GAMSAT results after the GAMSAT testing period is over. So for the September 2022 GAMSAT you can expect to receive your results in mid November time. It's worth bearing in mind that if you're applying for 2022 Medicine entry, this means you will not know your score when you submit your UCAS application in October.
Can I retake the GAMSAT?
Yes! There is no limit to the number of times you can take the GAMSAT. Your GAMSAT score will be valid for two years. As there are two sittings per year this means you have four possible opportunities to take the exam for each application cycle.
This means that for September 2022 entry GAMSAT test scores from May 2020, September 2020, March 2021 and September 2021 will be valid. Universities won't know if you've taken the test more than once and you can decide which score you'd like to forwarded on to them.
Conclusion
The GAMSAT Medicine is a crucial part of your application to medical school. It's one of the key ways that UK medical schools decide which applicants to invite to interviews. While the exam can seem initially intimidating, it is completely possible to score very highly with some careful GAMSAT preparation. Check out our GAMSAT top tips and preparation guide to learn more.
Download Free GAMSAT Notes