>
X
Loading...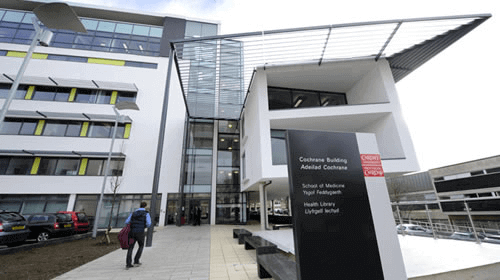 University of Cardiff Medicine Interview Questions
Note: This interview Q&A is based on pre-COVID in-person interviews (from 2019 and before). All university interviews changed in 2020-2021 to an online format due to the COVID-19 pandemic. This article has been updated in November 2021 with the latest information, and we will continue to regularly update it!
Cardiff Medical School interviewed 1203 candidates in 2019/2020, resulting in 726 offers made to successful interviewees. This means that only 1 in 1.7 people interviewed received an offer!
The University of Cardiff Medicine Interview is a 9 station MMI, with each station lasting 9 minutes. The admissions teams have confirmed, however, that interviews for 2021-22 will be conducted virtually. In this guide we provide an expert insight into past Cardiff MMI stations, the Cardiff Medicine interview day and tips for converting your Cardiff Medicine Interview into an offer!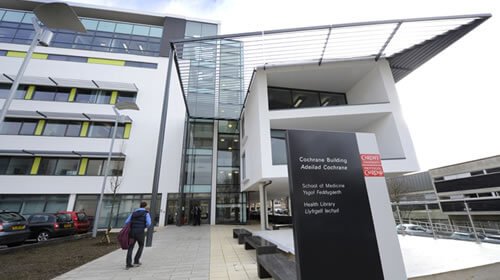 University of Cardiff MMI in a Nutshell
What is the University of Cardiff Medicine Interview style?
Cardiff usually runs a 9 station MMI, with each station lasting 9 minutes with short breaks in between. Changes are to be expected for the virtual interviews this year but these have yet to be confirmed by the university.
Download Free Medicine Interview Notes
When are the Cardiff Medicine Interviews held?
January-February. Interviews will take place over the months of January and February. Invites to the Cardiff Medicine Interviews usually begin to be sent out in November.
What are the common topics covered at Cardiff?
The Cardiff Medicine Interview aims to assess a series on qualities and attributes that they deem important to strong professional development in Medicine. This includes, but is not limited to;
Extemporizing under stressful and/or timed conditions
Understanding and analyzing relevant issues in Medicine
Critical appraisal
Effective communication
How many people interviewed in 2020/21 at Cardiff?
Unfortunately, these statistics have yet to be released but in 2019/20, Cardiff interviewed 1203 medical students.
How many interviewed applicants received an offer from Cardiff in 2020/21?
The latest statistics for 2020-21 have not yet been released but in 2019/20, 726 of the 1203 students interviewed received a Cardiff Medicine Offer. This means that roughly 60% of students received a Cardiff offer after the interview.
At Medic Mind we've helped many students secure offers from Cardiff and other medical schools. If you're applying to Cardiff, we can do a high quality 1-1 mock with you with an Cardiff tutor and realistic stations uniquely for Cardiff.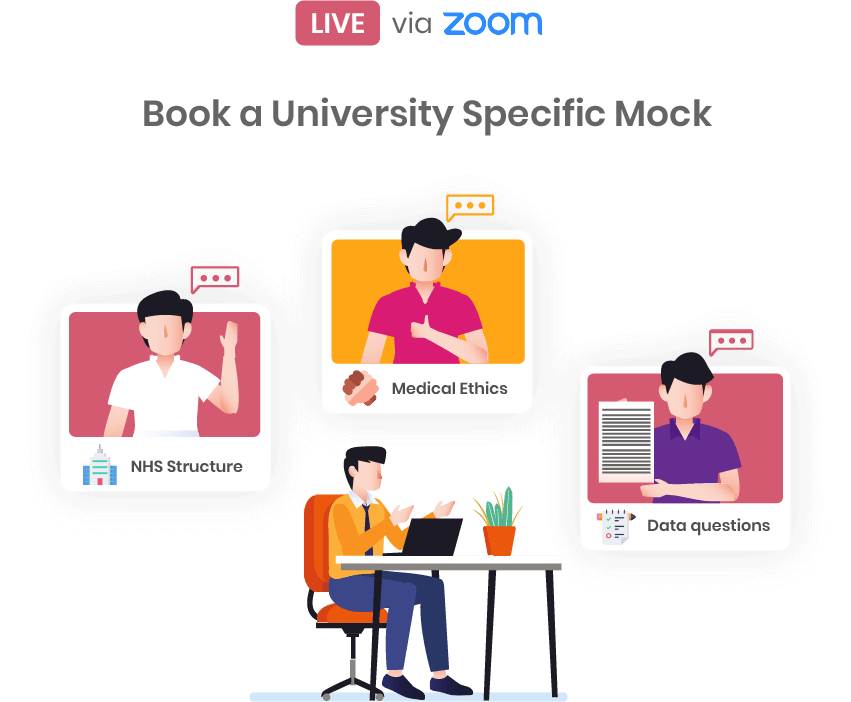 List of Recent Cardiff Medicine MMI Stations
Theme
Cardiff Example Questions
Motivation for Medicine
Reasons behind applying to Cardiff
Knowledge of the Cardiff Medicine course
Work Experience
Knowledge of the role of teamwork in Medicine
Strengths and weaknesses of a doctor
Communication & Role-Play
Communication role-plays
Managing an emergency
Prioritisation
Personality & Skills
Importance of teamwork
Strengths as they relate to future medical practice
Coping with stress
NHS Hot Topics
Funding and budgeting in the NHS
Organ donation schemes
Healthcare expenditure
Date Interpretation
Making notes and relaying information
Medical Ethics
Inter-professional relationships
Organ donation
Informed Consent
Personal Statement
Often minimal questions
If you wish to practice some Cardiff Medicine Interview mocks, here are some sample questions:
What did you learn from your work experience?
Why is teamwork important in all job sectors?
What are the main challenges the NHS faces?
How would you manage an emergency in a busy A&E department?
How will pollution affect the health of patients and healthcare overall?
What subjects (other than science) does a doctor need to proficient in?
Insider Guide: Cardiff Interview Day
How did the Cardiff MMI Interview day work?
The typical Cardiff MMI is a 9-station interview with breaks in between. The interview is set to be held virtually for the 2021-22 intake but changes to its format have yet to be released. The medical school will make invited applicants aware of any changes prior to the interview.
What did you have to bring for the Cardiff Medicine MMI Interview?
Despite being held virtually, candidates must dress formally and uphold professional standards. Photo ID is required, but nothing else specifically. Given the setting, it is vital to have a strong, reliable wifi connection as well as a working webcam and microphone.
Will the interviewers read my personal statement beforehand?
The Cardiff Medicine Interview does not have a strong focus on personal statement questions. As a result, it is unlikely that your statement will be individually reviewed or questioned during the MMI. However, it is necessary to show a strong and accurate reflection of your experiences when discussing your skill-set. Your statement may be used in latter stages of application processing to distinguish between similarly scoring candidates.
How did you receive information for each Cardiff MMI station?
There are 2 minutes reading time for each Cardiff MMI station with information giving during this time as to what the station will cover.
What were the Cardiff MMI examiners like?
Most examiners are very friendly and will show a genuine interest in you, your experiences and your responses. In some situations, examiners may be intentionally instructed to be cold or strict in their conversation. This is often done to assess a candidate's response to high-pressure situations.
Do the Cardiff MMI interviewers ask a lot of follow up questions?
There were lots of questions – they are typically contextual follow-up questions based on responses given to the primary question. The follow-up questions are usually not surprising or abstract.
How long is the actual Cardiff MMI Interview?
The entire Cardiff Medicine MMI circuit typically takes about 2 hours, all inclusive. The MMI interview itself was an hour.
Logistical advice for the interview?
For virtual interviews, ensure you have a quiet and bright space with a strong wifi connection and working camera and microphone. Ensure you will not be disturbed during your interview and avoid sitting in front of a bright light or window to prevent glare. Ideally, set up your interview space prior to the day and practice in that setting a few times to ensure comfort and logistical ease. If the university allows, it is helpful to have water to sip on throughout the interview.
How long does it take to hear back after your interview?
Students will typically hear back in a few weeks following their interview however, delays are to be expected due to the pandemic.
Top Tips for Cardiff Medicine MMI Interview
1. Make sure you are aware of how long your answers take. Cardiff stations are typically fairly long in duration so its essential that your answers are detailed enough without rambling. Avoid rehearsing answers but be ready with points you would like to explore during the station.
2. Keep water aside during the interview. A sip of water can help calm nerves, soothe dry mouth and keep you confident, healthy and hydrated during the interview – the last thing you need is to feel too parched to finish.
3. Practice stations with unfriendly assessors. It's as simple as instructing a friend or family member to be relatively cold or neutral during practice to ensure you know how to remain approachable and confident in the face of such situations.
4. Make sure you are well practiced in utilising the reading time. In your reading time, you can build a structure to your response. Don't overthink all the specific points you are going to say, but mark out the broad categories of points. For example, if a station is about the challenges of being a doctor, mark out the 3-4 challenges you may focus on in your mind, so you have a rough idea of what you will talk about when the buzzer goes off.
Covid – 2021 Changes
Is the University of Cardiff MMI Interview different this year?
The format for 2021/22 Cardiff Medicine Interviews are virtual but further information has yet to have been released.
Download Free Medicine Interview Notes