>
X
Loading...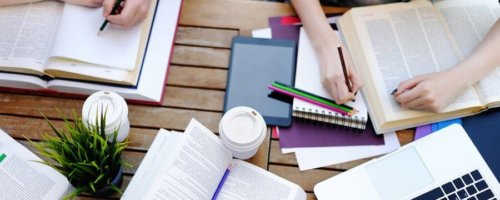 Dentistry Work Experience
Your work experience will be the backbone of your UCAS personal statement and will inform conversations during the interview stage. Every prospective dental student must immerse themselves into a career in dentistry. Work experience allows students to learn about what the career involves and test their suitability for a career in dentistry.
Benefits of Dental work experience
Deciding on Dentistry: Work experience is important for insight development. Shadowing a dentist demonstrates to admissions tutors that you know what the career is like and you know what you are applying for. During your dentistry work experience you will get the opportunity to speak to both Dentists and allied healthcare professionals. Being curious and asking questions to those you are shadowing can help you:
Find out more about the career you will be going into.
Gain insights from individuals.
Receive admissions tips and practical advice from people who have been in your position.
Gain useful contacts for future dental related work-experiences.
Dedication to Denstistry: Work experience helps you demonstrate your dedication for dentistry and develop transferable skills. There are no blueprint criteria for how many weeks of work experience you need and where from. Our advice is to expose yourself to as many different dentistry related clinical settings as possible. embracing all available opportunities.
Dentistry beyond Dental School: A degree in dentistry can lead to a variety of careers beyond work in a community practice. Dentists may be based in the community, in public health roles and in dental hospitals. Try to get a diverse range of work experience considering applying to clinical academies or dental research centres.
Types of Dental Work Experience
Dental work experience may involve shadowing general dental practitioners. It is useful to apply to both NHS and private practises. Community dental care experience will allow you to develop an understanding of how dentistry can be delivered in patient's homes, nursing homes, community clinics and mobile clinics. Hospitals and orthodontic treatment centres will also accept prospective dental students.
As well as shadowing experience dental schools equally value paid or voluntary work, where students are caring for others. Through voluntary placements you can develop the skills and attributes required in dentistry, showing your altruistic nature. To find out more about volunteering opportunities search the DO-IT database online, join the Reach volunteering community or visit your local volunteer centre.
Download Free UCAT Questions
Stages to applying and completing Dental work experience.
1. Finding placements to apply to and compiling a list of contacts.
Career's advisors and sixth form tutors will have contact with students who are studying dentistry or direct contact with dentists and care providers in the area. Doing your own research is also important. Ask around any personal contacts you have in local Dental practices, hospitals, or care facilities. It is important to apply several months in advance to work experience placements and try to be flexible with your availability. Competition is tough and many institutions do not accept students so don't be demoralised if you don't have responses to your emails or if practices cannot take you on.
2. Send emails and apply for work experience.
Within your email applying for dentistry ensure you include the following: Who you are, including your current level and area of academic study; what you hope to gain from the experience; your skills, attributes, extracurricular activities and relevant hobbies (consider drafting a CV); your contact details and your availability.
It can be useful for practices to have an insight into what you want to gain from your dental work experience. The practice may be able to tailor your experience to meet your wants and needs shadowing a variety of professionals. The Dental Schools Councils toolkit for organisations may be useful to provide your practice with.
3. Attend your work experience.
When you are on work experience you are representing the career and practice that you are shadowing in. Professional behaviour is extremely important arriving on time, smartly dressed and mentally and physically ready to learn. It may be useful to do some research about the practice or dental environment so you can come prepared.
4. Reflect on your work experience.
Dental schools are not only looking for students who have completed dental work experience but those who have reflected and learnt from their experiences. Following each day of your experience complete a reflective diary including what you learnt and observed. Consider how this informed your desire to study dentistry and what skills the dentist you shadowed demonstrated.
Struggling to get Dental Work Experience?
If you are struggling to find available opportunities dental schools recommend that you show curiosity and interest in dentistry in alternate ways. This may involve completing online e-learning courses, reading about dentistry, or talking to dentists.