>
X
Loading...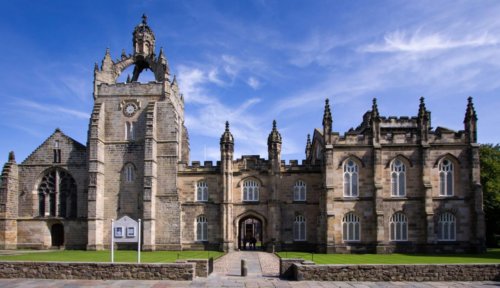 Aberdeen Dentistry Interview Questions
Note: This interview Q&A is based on pre-Covid in-person interviews (from 2019 and before). All university interviews changed in 2020-2021 to an online format due to the Covid-19 pandemic. This article has been updated in November 2021 with further updated information, and we will regularly update it!
The University of Aberdeen offers Scotland's only 4-year graduate entry Dentistry course set within the Institute of Dentistry, a purpose-built facility with new and modern teaching and learning facilities.
For more general information about the Aberdeen Dental School, check out this page: Aberdeen Dentistry
The Aberdeen Dentistry interview has a MMI format. In this guide we provide the latest updates for the 2021-22 interviews, an expert insight into past Aberdeen interview stations, the Aberdeen interview day and tips for converting your Aberdeen Dentistry interview into an offer!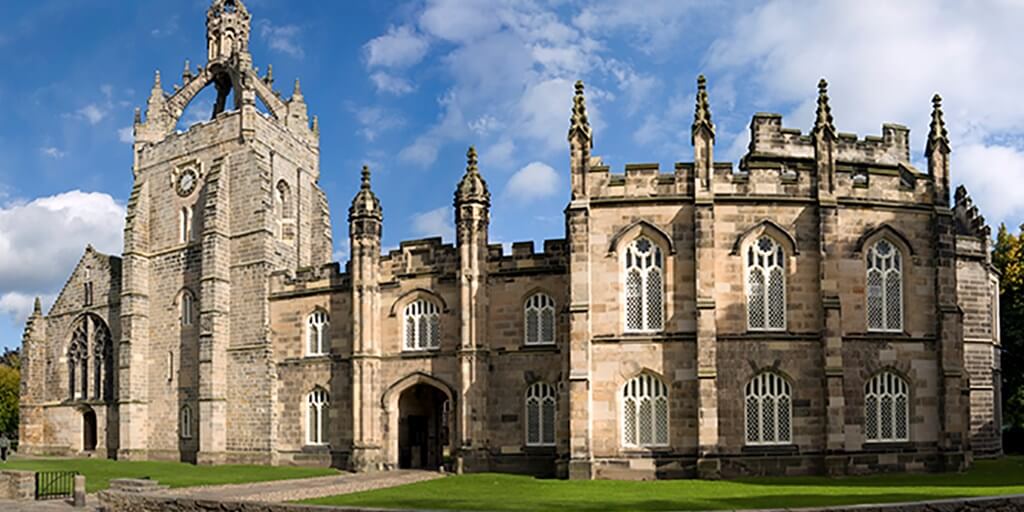 2021/2022 Aberdeen Dentistry Interview in a Nutshell
What is the Aberdeen Dentistry Interview style?
Aberdeen will be holding in-person MMIs for the 2021-22 admissions cycle. Stations will be objectively scored by different assessors and will each last 7 minutes.
The interview day will also include a tour of the campus facilitated by current BDS students who will hold informal Q&As with the applicants to give a unique insight into life at Aberdeen.
What are the Aberdeen Dentistry MMI Dates?
Exact dates have not been released but applicants will be given suitable dates over a period of weeks when invited.
What are the common topics covered at the Aberdeen Dentistry MMI?
Work experience
Knowledge of current issues in the field
Problem-solving and analytical thinking skills
Motivation to pursue Dentistry

Interpersonal skills, specifically, communication skills
Manual dexterity
At Medic Mind we've helped many students secure offers from Aberdeen and other Dental schools. If you're applying to Aberdeen, we can do a high quality 1-1 mock with you with a Aberdeen tutor and realistic stations uniquely for Aberdeen.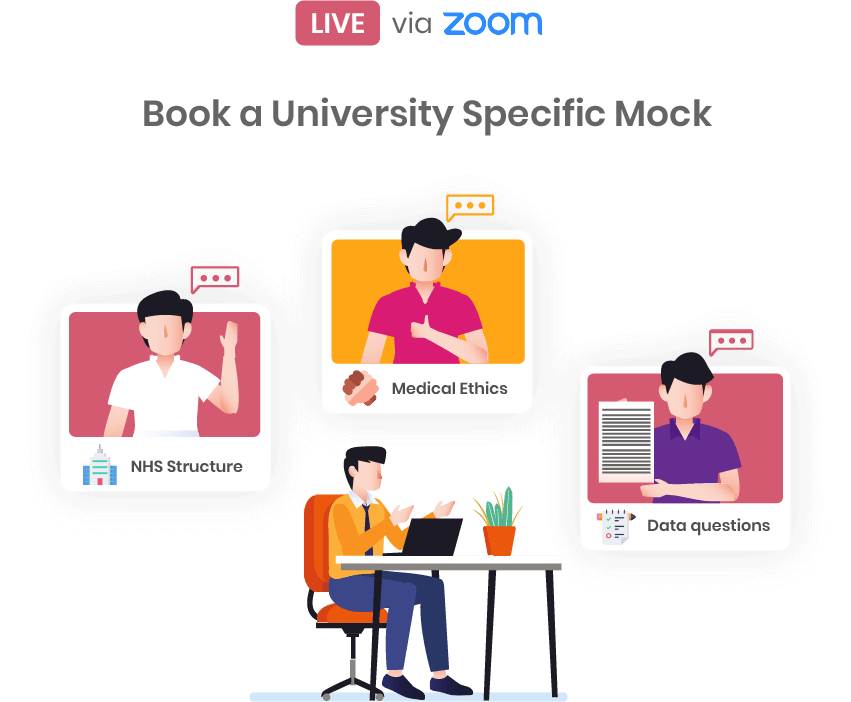 List of Recent Aberdeen Dentistry Interview Topics
Theme
Aberdeen (Dentistry) Example Questions
Motivation for Dentistry
Commitment to the career
Work Experience
Insight into the career from work experience
Communication
Inter-professional communication
Personality & Skills
Demonstrating teamwork
Self-reflection on strengths and weaknesses
NHS Hot Topics
Problem-solving or analysis of issues in the field
University-specific
Knowledge of the course and postgraduate training pathways
Reasons for wanting to study at Aberdeen
Other
Manual dexterity
If you wish to practice Aberdeen MMI mocks, here are some sample questions:
What have you learned about the career from your work experience placements?
What communication skills are necessary to be an effective leader?
Tell us about any volunteering experiences you have had.
From your work experience, what did you learn about the challenges of a career in Dentistry?
What do you know about the Aberdeen dentistry course?
What are your biggest strengths and weaknesses.
Tell us about a time you cared for someone else and what you learnt.
Check out the official Aberdeen School of Dental Sciences course page here, so that you know what to expect from this course: Official Page
Insider Guide: Aberdeen Dentistry Interview Day
How does the Aberdeen Interview day work?
Aberdeen will be hosting in-person MMIs for the 2021-22 admissions cycle. Stations will be 7 minutes each and test a range of skills, from self-reflection to communication.
Following the interview, candidates will be given a tour of the facilities by students at the university. This is a good time for candidates to learn more about Dentistry at Aberdeen from the student body.
What do you have to wear for the Aberdeen Dentistry Interview?
The dress code is as expected for any interview – smart. Candidates must adhere to this strictly and if confused, you're better off being dressed more formally than less. Keep in mind that the North of Scotland can get quite cold so prepare for this!
Is any pre-reading required for the Aberdeen Dentistry MMI?
The Aberdeen MMI does not require any prior dentistry knowledge. However, candidates should have a strong grasp of medical ethics, current issues in the field and the NHS constitution.
What are the Aberdeen MMI interviewers like?
Aberdeen assessors are typically quite friendly. However, it is not uncommon for some interviewers to be quite neutral in expression and language. This is often done to test the candidate's ability to perform and communicate under pressure as well as provide unbiased assessments of the applicant cohort. Don't be thrown off by their neutrality; instead, keep calm and confident when answering the questions.
How is the Aberdeen MMI scored?
Aberdeen employs an objective marking scheme for each station. The areas in which candidates will be scored include;
Coherent expression of ideas
Use of existing knowledge to analyze unknown concepts
Debate skills
Preparation for the MMI
Ability to holistically approach various aspects of a question
Motivation and interest shown in the career
Insight into teamwork
How long is the actual Aberdeen interview?
The interview itself lasts around 90 minutes but candidates should expect to stay longer to make time for identification checks and the tour.
Logistical advice for the day?
For in-person interviews, ensure you plan your journey well in advance, including making allowances for bad weather conditions. Ensure you wrap up warm as it can get quite cold up in Aberdeen. Carry snacks, water and a book (or other hobby) to allow for maximum comfort and distraction to help you calm your nerves.
In the weeks prior to your interview, ensure you organize multiple copies of any documentation required by the university as well as relevant contact information for the MMI organizers to ensure logistical ease on the day.
How long does it take to hear back after the Aberdeen interview?
It can take a few weeks to months to hear back however, delays are to be expected due to the pandemic.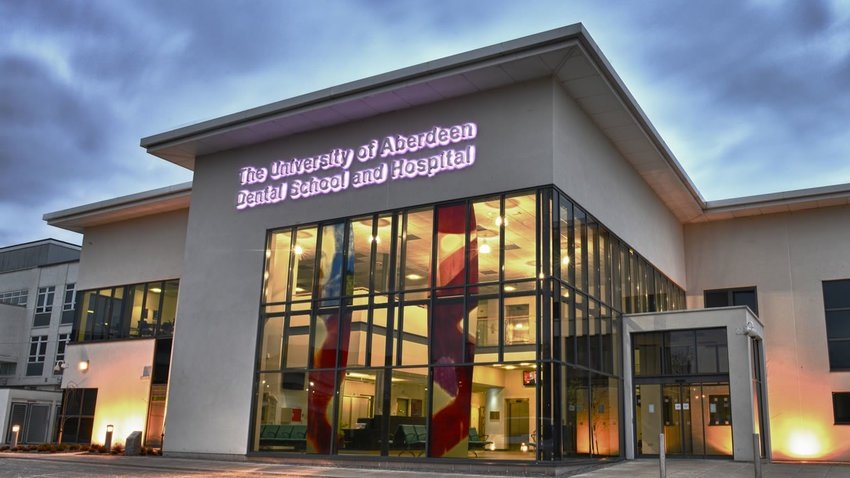 Top Tips for the Aberdeen Dentistry Interview
Do as many mock interviews as possible! The interviews can be daunting simply because of the pressures and setting of it, as opposed to the questions themselves. Familiarity breeds confidence so do as many mock MMIs as you can to gain confidence in speaking for lengthy periods of time and reflecting adequately. Sign up to our Dentistry mock MMI circuit here: Dentistry mock MMI
Learn about the course. You should be able to show assessors that you are committed to pursuing Dentistry at Aberdeen. Learn about the demographics that Aberdeen serves and the unique aspects of their BDS course.
Strengthen your problem-solving and analytical skills. The Aberdeen interview focusses on problem-solving skills, especially centered around issues affecting dental care provision and the future of dentistry. Consider the future of dentistry and the ways in which it can be further improved.
Practice non-verbal communication techniques. Tools like appropriate eye-contact and body language can help boost confidence and the examiner's impressions of you as a candidate. However, this may not come naturally to you at this stage. Therefore, record yourself on camera and watch it back to critique your own verbal and non-verbal communication style.