>
X
Loading...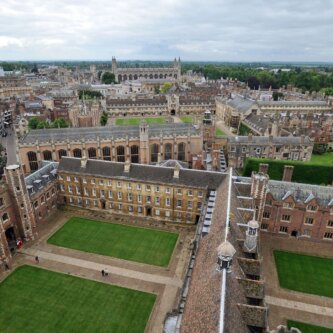 Cambridge Veterinary Interview Questions
Note: This interview Q&A is based on pre-Covid in-person interviews (from 2019 and before). All university interviews changed in 2020-2021 to an online format due to the Covid-19 pandemic. This article has been updated in November 2021 with further updated information, and we will regularly update it!
The University of Cambridge is a very competitive school and unique, where all veterinary students are required to intercalate onto another degree in their third year, bringing the total course length to 6 years. Out of 392 applicants for 2019/2020 entry, 95 offers were given. This means there was a 1 in 4 applicant to offer ration.
For more statistics and general information about the University of Cambridge Veterinary School, click here: Cambridge Veterinary School
For 2021/22 entry, the University of Cambridge hasn't specified whether interviews will be taking place in-person or remotely, but it's implied that they will be taking place in-person. This will involve two panel interviews, each lasting 30 minutes taking place on the same day. In this guide we provide an expert insight into past University of Cambridge Veterinary panel stations, the University of Cambridge Veterinary interview day and tips for converting your University of Cambridge Veterinary interview into an offer!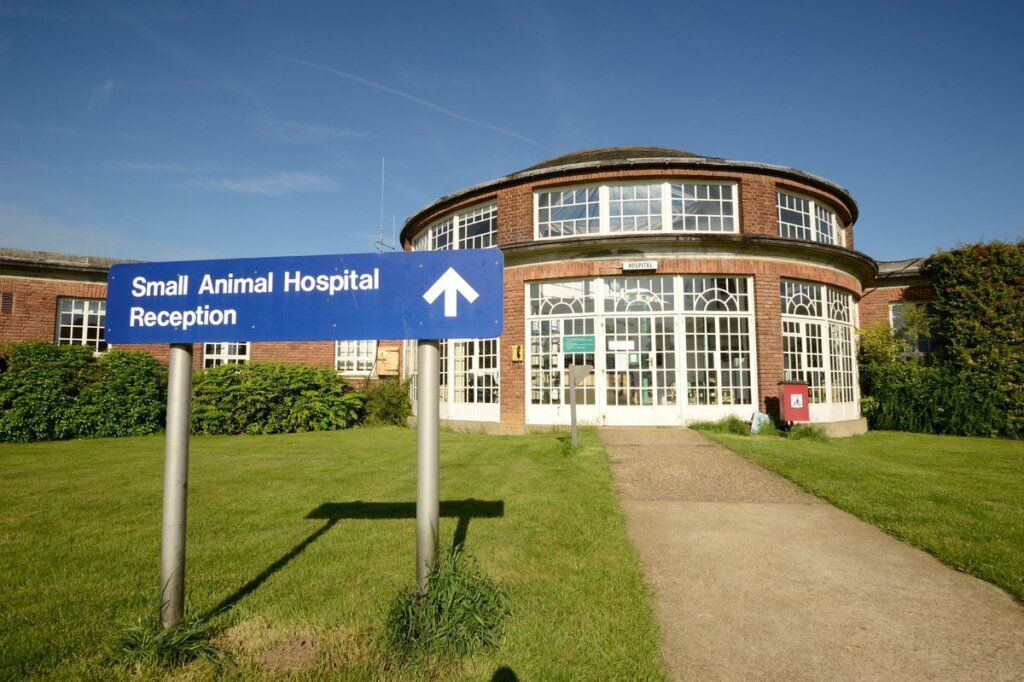 2021/2022 The University of Cambridge Veterinary Panel Interview in a Nutshell
What is the University of Cambridge Veterinary Interview style?
For 2021/22 entry, The University of Cambridge Veterinary Interview is currently implied to be taking place in-person in a panel format. Interviews will take part in two interviews, each last 15 minutes.
For more information about the interview structure, have a look at this page: Interviews
When are the University of Cambridge Veterinary Interviews held?
The University of Cambridge Veterinary Interviews take place in early December.
What are the common topics covered at the University of Cambridge Veterinary Interviews?
Comparative Anatomy
Chemistry and mathematical concepts
Personal Statement
Data Interpretation
Problem-solving skills
Extracurricular activities
At Medic Mind we've helped many students secure offers from Cambridge and other Vet Med schools. If you're applying to Cambridge, we can do a high quality 1-1 mock with you with a Cambridge tutor and realistic panel questions uniquely for Cambridge.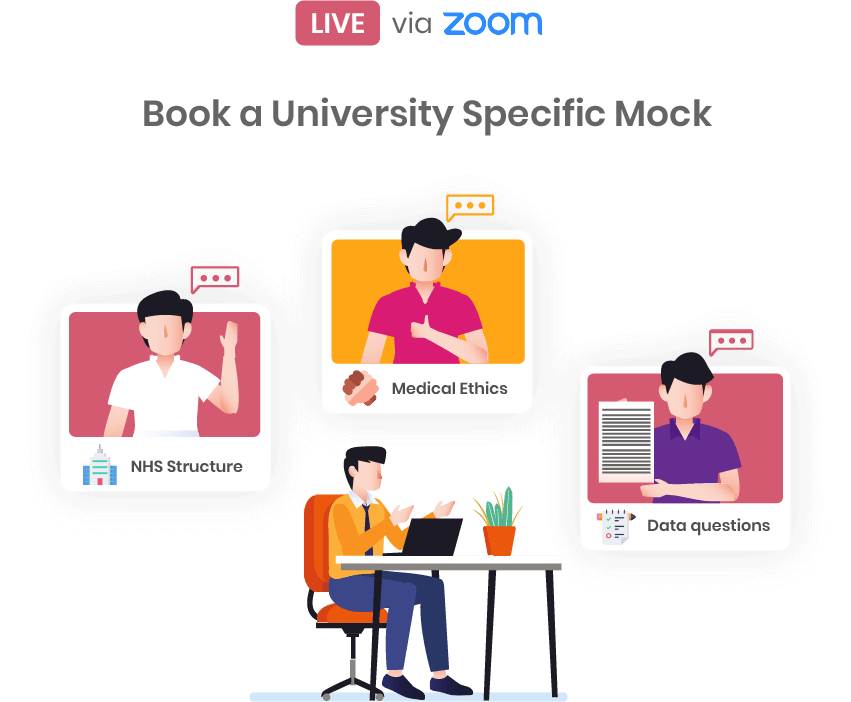 Insider Guide: University of Cambridge Panel Interview Day
How did the University of Cambridge Veterinary Interview day work?
I arrived at my college of choice after which my parents and I were guided to the Porters Lodge (Cambridge's version of a reception building). From here, I was signed in and also provided with a map in order to locate the waiting room.
This room was further in college thus giving me the opportunity to look around, which many applicants including myself had not done before. Of-course doing this is dependent on whether you are running on time! The waiting room was a large supervision/meeting area filled with chairs and tables.
There were student representatives who signed applicants in and were there to discuss any concerns with students. They also helped locate interview rooms which were dotted all around college and often required you to go through specific staircases in order to find the room. Given this I would encourage everyone to give plenty of time to locate both their college and also their interview rooms on arrival!
I do not recall there being any talks or tours, but my parents and I were encouraged by student representatives to look around Cambridge afterwards to get a feel for the area. I had two interviews which were about 15 minutes each and had around 10-15minutes between them. For 2021/22 entry, each interview will last 30 minutes. They were in two different staircases, each with two different interviewers.
After I finished my interviews, I did not mix with any other veterinary medicine applicants and shortly had to leave the college due to the arrival of other applicants (interviews were staggered throughout the day). We were also required to not discuss the details of our interviews with others as inevitably this could influence their performance and overall mark.
For those who would be travelling for an extensive amount of time, accommodation on site was provided free of charge and travel expenses could also be covered. This obviously helped reduce the anxiety of some students as they could settle in slightly to the Cambridge environment before their interview commenced, and chat with student representatives about their previous interview experiences. I have heard that some other colleges provided a lunch beforehand with the interviewers which helped familiarise students with the fellows/leaders of the college.
What did you have to bring for the University of Cambridge Veterinary Panel Interview?
We were not required to bring anything other than the documents confirming the date and time of our interview, in addition to some ID. We were encouraged to dress formally although this was not explicitly required, and some chose to dress in a manner that represented themselves better. I would recommend looking as smart as possible, and bringing pen and paper to appear more prepared although this would most likely be provided so they can retain any working out.
What was the setting for the University of Cambridge Veterinary Panel Interview?
I had interviews in two different rooms, with around 15 minutes between each interview. During the waiting time, we were expected to return back to the waiting room where we first signed in – parents and student representatives were able to stay here.
The room was fairly quiet as people were understandably anxious, nonetheless the student reps were there to discuss pre- and post- interview thoughts (this did not put any other applicants at an advantage). The layout of the room gave students the option to either sit by themselves quietly or go and converse with other applicants if they wished to do so.
The interview room itself was located away from the waiting room and both of mine took place in small offices/rooms belonging to members of the college. The interview rooms varied depending on who they belonged to; some had a more cosy feeling with a small sofa, chairs, bookcase etc whereas others were more office based.
There was no one else outside of the interview rooms, so there was no mixing of applicants after they had directly finished an interview and hence no 'cross contamination' of potential answers. Each interview had two examiners/interviewers who took turns in asking questions/writing down notes on your performance.
How did you receive information for instructions for the University of Cambridge Veterinary Panel Interview?
As my interview was a panel interview, I did not receive any instructions. When presented with a question or an anatomical structure to analyse, I would definitely encourage applicants to not rush their answer.
Take a few moments to gather your thoughts before clearly speaking through your thought process in a manner that is easy to follow. This is something interviewers are known for observing – the ability to deal logically with a situation or question that may be foreign to them and not rush through anything.
Hence definitely make time to process a question when asked! If necessary, you could underline key words in an article which you would want to discuss as a reminder to yourself when speaking.
What were the University of Cambridge Veterinary Panel examiners like?
Some examiners were friendly but others were quite cold. This is often to throw students off and see whether they are able to comfortably articulate themselves, although this is not always the case!
I would advise to keep a professional but welcoming manner throughout interviews despite the nature of the interviewer. After discussing interview experiences with my peers at Cambridge, I must acknowledge that interviewers seem to vary their approach with each student therefore it may be dependent on their first impressions of you.
Did the University of Cambridge Panel interviewers ask a lot of follow up questions?
Most questions were specific to the interview although each interview was split into two parts. For example, there was an interview where the first half covered an unknown chemistry question which required you to work through a graph and the second half was looking briefly at my personal statement and also comparative specimens of ruminant teeth.
Examiners asked questions based on the answers you provided, therefore the more knowledge you had around your subject area/how comfortable you felt asking questions in return, the more you would get out of the interview.
There were some surprise questions which came more towards the end of a discussion, I feel as though interviewers used these to see how far you were able to go out of your comfort zone and therefore judge your ability to deal with unfamiliar questions.
The interviewers did provide some guidance with the questions and if you did not know an answer, preferably after attempting to answer it, they would provide you with an explanation to see whether you could provide any further thoughts.
How long is the actual University of Cambridge Veterinary Interview?
30 minutes per interview for 2021/22 entry, with two interviews in total. Some interviews did seem to run over.
What do you advise for the day? (Accommodation, Travelling)
Wear clothes that make you feel confident but also comfortable! Make sure you dress smart. Be well equipped, including with an umbrella judging typical Cambridge weather! Ensure that you have plenty of time to arrive in college and when travelling between your interviews, it really does not give a good impression if you are late – this goes for any interview!
General advice would be to not panic, try to enjoy the interview and make it fun for both you and the examiner! This will help you stand out, but obviously do not take this to an extreme – just be inquisitive when something interests you and interact appropriately with your interviewers. Regarding first impressions, make sure to smile and speak politely as this is definitely judged when you enter the room. If you can, I would advise shaking the hand of those in the room if they are willing to!
Throughout the interview, remain calm and I cannot stress enough to speak through your thought process as they are not interested solely with your answer, but instead your ability to discuss HOW you reached that conclusion.
How long did it take you to hear back after your interview?
A few weeks. Offers are given quite early on in the year as interviews are usually throughout December, all students hear back on the same day so there is no delayed response or discrepancy between students.
Some students are 'pooled' which means they receive offers from a college that they were not interviewed at, others may be put into a 'summer pool' where there is another opportunity for them to gain a place at Cambridge, dependent on the proportion of people who attain the grades they were offered.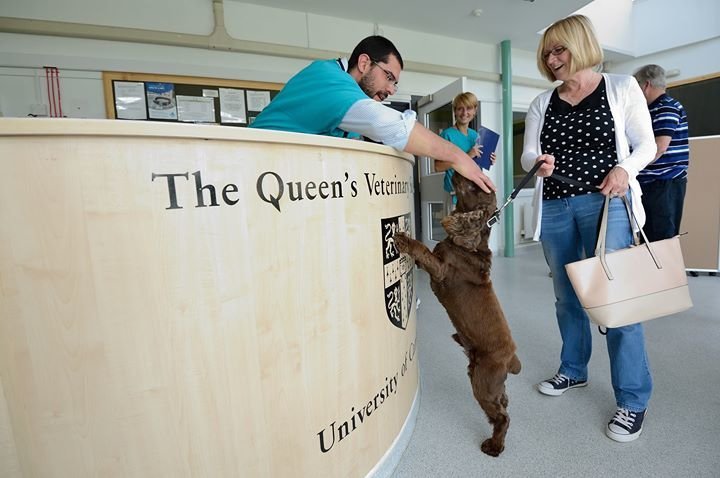 Top Tips for University of Cambridge Panel Interview
1) Be open minded so you are ready to deal with a variety of situations and questions that you probably have not encountered before
2) Ensure you discuss your thought process in a logical comprehensible manner
3) Do not panic! The interview is supposed to be hard, everyone has one interview which they think went terribly.
4) Read around your subject and your personal statement so you are ready to talk about it if given the opportunity.
5) Practice speaking openly with teachers or people you are uncomfortable
University of Cambridge application changes with COVID-19
The University of Cambridge says that…
We realise there may be some concern that there could be fewer veterinary places available at Cambridge in 2021 due to students being deferred from the 2019-20 admissions process, which was affected by changes to changes to public exam grading systems.
However, we have not deferred to 2021 any veterinary students whose preferred start date was 2020. Also, we do not expect a large number of students to come to us following autumn 2020 exam sittings.
Thus, Cambridge plans to offer its usual number of 2022 undergraduate veterinary places to candidates who apply by 15 October 2020.
We at Cambridge realise that some of you may be having trouble gaining work experience prior to your application for Veterinary Medicine, but our message to you is do not worry.
We usually recommend applicants gain a total of ten working days' experience shadowing a vet or vets conducting any sort of veterinary work. This is (1) to allow you to confirm that you do wish to work in a veterinary environment, and (2) it also allows us to ask at an interview what you've seen during your work experience and what you learnt from it.
However, we do not require you to gain work experience, and every year we receive applications from candidates who could not secure work experience for logistical or insurance reasons, or who decided to apply for Veterinary Medicine quite late, such that they could not gain experience before the UCAS application deadline or their interview.
Clearly, we would view the current pandemic as a valid reason not to have gained work experience. Lack of work experience for this reason will not affect your chances of being called for interview or made an offer to study Veterinary Medicine at Cambridge.
So try to get work experience if possible, but please do not worry if you cannot. Certainly, do not put yourself or anyone else at risk to gain work experience.
One alternative is to carry out the Virtual Work Experience MOOC in place of in-person work experience. All UK vet schools have collaborated on this MOOC and all agree it is valuable preparation for entry into the world of veterinary medicine. The MOOC is free, and you do not need to pay to receive the certificate at the end, although you can screenshot the completion page if you wish.