>
X
Loading...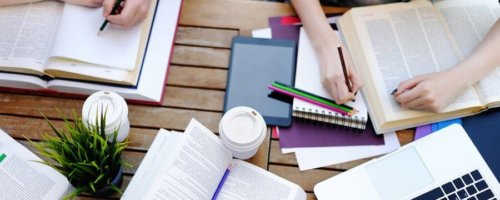 Deciding on Dentistry
Thinking about becoming a dentist? You have come to the right place. This page will provide you with all the information you need to learn about a career in dentistry and test your suitability for the career. A career in density does not only involve 5 years at dental school, but a whole journey of lifelong learning and commitment. Before you commit to this demanding but rewarding career it is important that you are informed about the application process and career details.
Dentists are extremely valued and respected in society, poor dental health has the capacity to influence the whole body.
What is being a dentist like?
Many dentists choose to work in community, private or public sector surgeries. However, there are a variety of other settings where dentists can work. As a dentist you can work in nursing homes, patients' homes, mobile clinics, within the armed forces or in the hospital. Within hospitals dentists can deliver specialist care and treatment covering oral and maxillofacial surgery, orthodontics, and paediatric and restorative dentistry.
Dentistry is both clinically and socially varied. Clinically, there are a variety of dental procedures including preventative treatments that a dentist may perform daily such as: bridges, crowns and fillings, root canals, wisdom tooth removal, dental implants, and dentures. A dentist may also deliver cosmetic procedures such as providing braces, teeth whitening or cosmetic dental care. Not only do dentists support patients and deliver treatments but they have a huge role as oral health advocates. The world of medicine and dentistry is constantly changing with newly identified challenges and tools to face these; dentists must engage in lifelong learning to keep up with the demands and changes in the field. Dentists must engage patients and educate them about their oral health. Socially as a dentist you will encounter patient diversity providing care to people from a variety of age groups with varying backgrounds. You will also work alongside a variety of healthcare professionals as part of the multidisciplinary team.
What makes a good dentist?
In both the private and public sector good dentists abound. It may be useful to think about the characteristics and attributes you have identified in dentists you have engaged with in the past. A dentist must have excellent clinical communication skills. Getting to know each patients' individual personalities, goals and concerns improves both dentist and patient satisfaction. All healthcare workers must be diligent, acting with integrity and applying good ethical and moral values.
Academically, dentists must have a scientific aptitude and curiosity. It is important dentists can problem- solve and keep up with the academic demands of dental school curriculums. To complete 5 years of study students must be internally motivated and committed, having a genuine interest in the dental profession. Effective dental students are insightful and have a good self-awareness about their strengths and weaknesses'. To manage your time effectively and establish a good work life balance, dentists must be organised and flexible.
Dentists rarely work alone. They must cooperate and collaborate with a range of other healthcare professionals in the multidisciplinary team. The capacity to lead others and be respectful to their views is extremely important.
Dentists must be clinically competent having excellent manual dexterity, creativity skills, and spatial awareness.
How to Apply to Dentistry? 
Research a career in dentistry – Before you make an application to dental school do your research. It is important to have an awareness about the role and career of dentists as well as an insight into what the application and training processes entails.
Complete work experience and volunteering – The backbone of your UCAS application is your dentistry volunteering and work experience. Aim to get a diverse range of experiences shadowing healthcare professionals and working in a caring environment.
Choose the appropriate A-Levels – Dentistry schools set their own requirements meaning these requirements can vary between schools. Choosing to study chemistry and biology A-level will keep your university options open where most universities are flexible about a students third choice. Up to date entry requirements can be found on individual dental school websites.
Research Universities – There are a total of 16 dental schools in the UK. Considering both the university, course, and selection process you must shortlist 4 dental schools. This may involve visiting the universities at their open days. Being informed about which dental schools you will potentially apply to can help you to decide which admissions tests to sit.
Admissions tests – Before you apply on UCAS you must register for a sit the UCAT and/or BMAT. These admissions tests require extensive preparation and are sat the summer before your final year of school studies.
Personal statement – your personal statement provides you with the opportunity to demonstrate to admissions tutors why you want to study dentistry and why you would make an outstanding dental student. This is written the summer before you apply through UCAS
Apply through UCAS – Applications to dentistry are handled through UCAS. Applicants can apply to up to four dentistry courses. Your college or sixth form will guide you through the process. Ensure you apply to your dental schools before the early application deadline.
Interviews- successful candidates will be invited to interviews which are used to further shortlist applicants. The university will provide all the information needed when sending out their invites.
Sit your summer exams – having received offers from dental school the only thing standing in your way to becoming a dentist is your all-important grades. Work hard but remember a-levels and IBs are marathons not sprints.