>
X
Loading...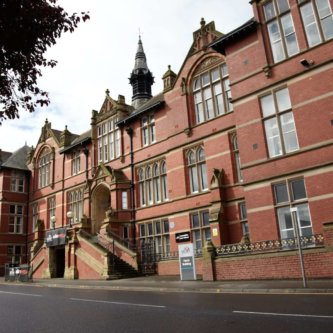 Dentistry Personal Statement: 10 Top Tips to Write a Perfect Dentistry PS
When it comes to writing your dentistry personal statement, it can be very difficult to know where to start and what to include. Having a good dentistry personal statement is key to impressing the admissions officers at your chosen universities and securing yourself a place at the interview stage. So, to help you nail it first time, here are Dental Mind's top 10 tips for writing a great dentistry personal statement!
Tip 1: Be honest
No matter what you say, always tell the truth. Don't go saying you've done 10 weeks gaining work experience at your general dental practice when you've only done 2 because universities can check, and if they find out you've lied, you will be immediately removed from their list of applicants.
It is also important not to copy anyone else's dentistry personal statement, whether this is an example you've found online, or your best friend's. This is plagiarism and universities have systems in place to check that you haven't plagiarised anyone else's work. Again, if you're found out you will immediately lose your place on their list.
Tip 2: Be enthusiastic about dentistry
Universities are looking for someone who is passionate about dentistry and someone who is enthusiastic about the subject – so show this! They are looking for someone who wants to learn and is dedicated to the degree.
Universities will always avoid anyone who doesn't appear committed to dentistry, because they want someone who will be driven throughout the course. They don't want to waste the money training a dentist who will drop out after 2 years because they're bored. So make sure you show that you're enthusiastic and driven to study dentistry.
Tip 3: Try to stand out
What is it about you that makes you different to the other applicants? Maybe you've represented your school at conferences all over the world, or you've represented the country in a sporting competition.
Even if it's not dentistry specific, universities want to see that you're not just the same as every other applicant, they want the people that go above and beyond to make themselves stand out. If you do mention something like a sporting achievement, you can still relate it back to dentistry, for example by saying something about how much dedication it takes to reach national level in your sport.
This shows your ability to commit time and effort towards something, therefore showing that you would be able to focus and work hard on achieving throughout the degree.
Tip 4: Talk about your dental work experience
Some universities will ask for a minimum amount of work experience, so make sure you say how long you have spent doing work experience and where you have done it. If you've undertaken work experience in a few different dental care settings, make sure you mention this, as it shows that you've seen some of the different aspects of dentistry, not just general practice.
It's a good idea to talk about specific examples of the things you have seen during your work experience – maybe you saw a dentist overcome a problem in an interesting way, or saw the challenges of managing difficult patients and how the dentist overcame these.
Universities want to see that you didn't just do work experience to rack up the hours required to get into dental school – they want to see that you've actually learned a lot from it and that it's been a valuable experience for you as an insight into the job.
Be truthful when talking about your experiences as they may ask you about them during an interview so it is important that you can have a conversation about what you've actually seen. Remember, never include any confidential or identifying information about any patients you've observed.
Tip 5: Tailor it to dentistry
If you mention something, for example about a hobby you enjoy, always try to relate it back to dentistry and how it will help you with the degree and career. For example, if you play a musical instrument you could talk about how this helps you to develop manual dexterity skills and will therefore help you with the practical aspect of the course.
Also, when talking about your personal qualities you should again make sure that you relate them back to dentistry, for example saying that you have good time management skills could show that you will be able to prioritise and manage the demands of a challenging course effectively.
Tip 6: Only write a dentistry personal statement for one course
Don't try to make your dentistry personal statement include your backup 5th option, keep it focussed on dentistry. Your backup option will give you an offer regardless – they are used to people applying for dentistry and having them as a 5th choice.
It is also really important never to write a dentistry personal statement for both medicine and dentistry. If you do this it will show that you aren't committed to either course and universities are very unlikely to offer a place to someone who can't make their mind up about what they want to study. The university will be investing a lot of money into training you to become a dentist, so they will only want to spend this money on those who are truly committed to the course.
Tip 7: Talk about the qualities required by a dentist and where you have shown them
Every time you mention a quality which you think is important for a dentist to have, make sure you give an example of where you have shown this quality, instead of just stating them as a list. A list could be copied from anywhere and the person reading your dentistry personal statement is unlikely to believe that you genuinely possess all of these qualities unless you can describe where you have shown them as proof.
For example, if you talk about how important it is for a dentist to be able to work well in a team because they will be working with a large group of people including the dental nurse, technician, receptionist, hygienist and more, you could then talk about how you have shown your ability to work well in a team, for example through holding a position on a committee organising events and activities for your school.
Tip 8: Don't waffle
You only have 4000 characters to say everything you want to include, so make sure you use these characters wisely. Only include the most important information and keep it concise and to the point. The person reading your dentistry personal statement will be reading hundreds of these and if they keep seeing irrelevant information in yours then you won't stand out above all the others that they will read that day. Dentistry is an incredibly competitive course and you will be competing against the best to get a place, so make every sentence count.
Tip 9: Get someone to check it for you
Don't do this on your own. Ask your parents, teachers and friends to read through your dentistry personal statement and see what they think. If you know anyone who's currently studying dentistry or has studied it in the past, it may be worth contacting them and seeing if they can have a read through your dentistry personal statement too.
They probably know more about what qualities make a good dentist and what dental schools are looking for than your parents will, having been through the process themselves, so seeking advice from current or past dental students may be incredibly useful for you.
Often other people will pick up on slight changes that can improve your dentistry personal statement which you might not see, and they can also help to spot spelling or grammatical errors that you might have missed.
Don't be offended if people suggest changes – getting advice from those who have already been through the process is one of the best ways of avoiding any of the easy mistakes people often make.
Tip 10: Don't leave it until the last minute
Whatever you do, don't leave your dentistry personal statement until the last minute. It takes a lot of time to get it right, and you need to make sure you have time for other people to check it too. It may take ten or twenty drafts before you're happy with it and this isn't really something you can manage in a week.
Also, make sure you have time to arrange and carry out the work experience you need for the dental schools you are applying to – and don't forget, the more experience you can get the better! Take your time when writing your dentistry personal statement, and check, check and recheck it. You've got one chance to get this dentistry personal statement right so don't rush it!
Hopefully these tips will help you to write an amazing dentistry personal statement which will wow the admissions teams and get you invited back for an interview at all of your chosen universities. Now there's just one last thing to say… good luck!