>
X
Loading...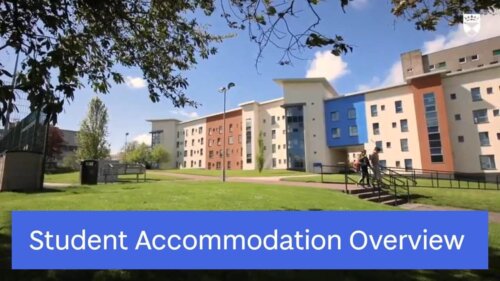 Dundee Medicine Interview Questions
Note: This interview Q&A is based on pre-COVID in-person interviews (from 2019 and before). All university interviews changed in 2020-2021 to an online format due to the COVID-19 pandemic. This article has been updated in November 2021 with the latest information, and we will continue to regularly update it!
Dundee University normally uses an MMI style interview to assess candidates. For 2021 entry, Dundee have said that they will be using Blackboard Collaborate for a panel interview with 5 parts or stations. In this guide we provide an expert insight into past Dundee MMI stations, the Dundee interview day and tips for converting your Dundee interview into an offer!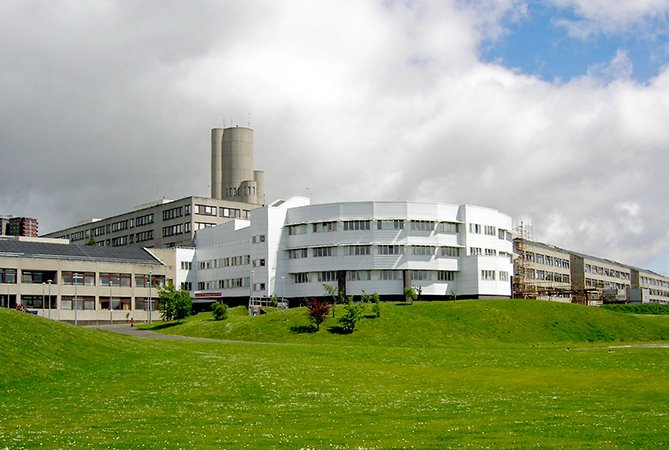 Dundee Medicine Interview in a Nutshell
What is the Dundee interview style?
The Dundee interview for the 2021-22 cycle will be held virtually, via Blackboard Collaborate, and will be comprised of five stations assessed by a fixed panel of existing students and staff from their School of Medicine. Each station will be 6 minutes long preceded by a 1 minute reading time.
The interview stations will be framed within clinical and/or medical contexts with a primary aim to assess critical thinking and communication skills.
What are the Dundee Medicine interview dates?
Dundee interviews will be held between December and February. Invites are typically sent out with at least two weeks' notice and their virtual booking system will allow you to choose from a selection of dates and times.
What are the common topics covered at the Dundee Medicine Interview?
Critical thinking
Flexible thinking
Communication skills
Teamwork
Work experience
Stations will be set in a clinical or medical context, however, no medical knowledge will be required to navigate them.
What were the admission and interview statistics for Dundee's Medicine course in 2020-21?
Unfortunately, the latest data for 2020-21 has not yet been released. However, in 2019-20, Dundee received 943 applications to their undergraduate course. They interviewed 476 of these applicants, ultimately sending out 231 offers. This means that 1 in 1.9 interviewed candidates were offered a place on their program!
At Medic Mind we've helped many students secure offers from Dundee and other medical schools. If you're applying to Dundee, we can do a high quality 1-1 mock with you with a Dundee tutor and realistic stations uniquely for Dundee.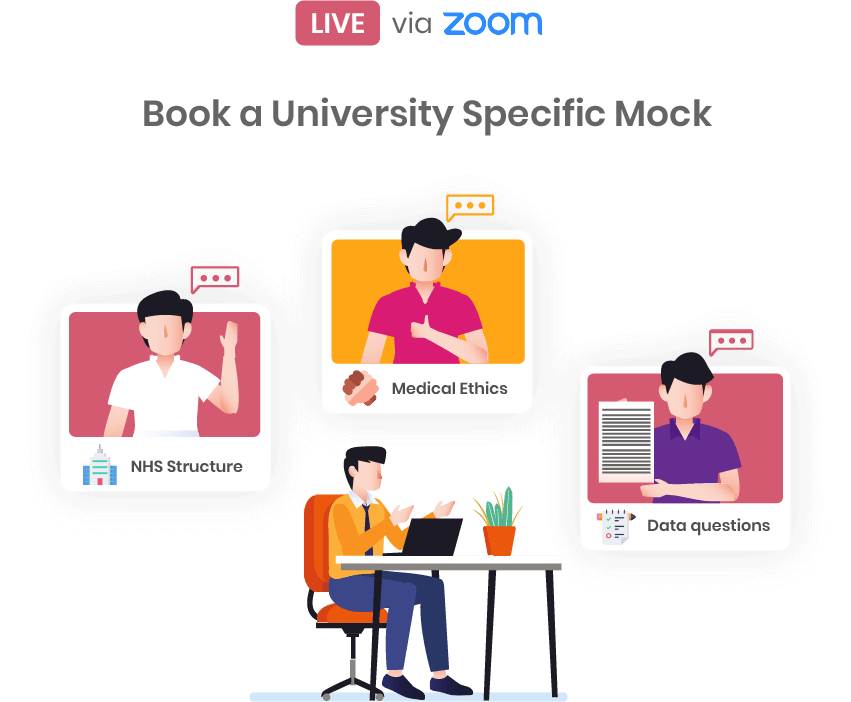 List of Recent Dundee Medicine Interview topics
Theme
Dundee Example Questions
Academic Skills
Knowledge of reliability measures in research
Knowledge of hypothesis' and carrying out scientific research
Factors that impact clinical research
Work Experience
General work experience questions
Questions based on personal statement
Transferrable skills as noted in personal statement
Communication & Role-Play
Communicating with those with learning difficulties
Managing conflict
Prioritization
Motivation for Medicine
Motivation to pursue a career in Medicine
Realities and challenges of a career in modern Medicine
GP-Patient Interaction Station
Summarise video
Assess interactions
If you would like to practice for the Dundee Medicine Interview, have a go at the following questions:
What is the system in place for organ donation in Scotland?
Why is confidentiality important? (You can also check out our interview video on confidentiality here)
A fellow medical student has been involved in a drunken altercation overnight and turns up to a lecture hungover the next day. Decide the best course of action.
Instruct a child on how to build a lego model
What are the most pressing issues for the NHS today, other than Coronavirus?
Insider Guide: Dundee Medicine Interview Day
How will the Dundee Interview day work?
For 2021-22, Dundee will host all interviews online via Blackboard Collaborate. Candidates will be emailed a link to access their interview; this will not require any pre-registration. As with all interviews, a photo ID check will be conducted after which the panel MMI will begin. It is expected to last at least an hour.
Does the Dundee Interview require any pre-reading?
The Dundee interview sets its stations in a clinical context but has assured candidates that no prior medical knowledge will be required to answer the questions. However, reading up on medical ethics and the latest media topics in Medicine will help further ameliorate your answers.
Will I be assessed by a panel or individual
assessors?
For 2021-22, Dundee will be hosting a panel style interview comprised of 5 stations, similar to a MMI. The defining difference is that students will be assessed by the same panel throughout. This panel will be consist of current students and staff from their medical school.
How did you receive instructions for each station in the Dundee interview? What tips would you give for making the most of the reading time?
At Dundee, your stations are preceded by 1 minute of reading time. During this time, you will be given instructions that will allude to the content and context of the upcoming station. Your station itself lasts for 6 minutes and applicants will often be lauded for pausing to think before they speak. This means that there is no need to rush or panic!
During your reading time, it is vital to question the motivation behind the question and structure your answer in a way that plays to this. For example, work experience questions are often assessed to ensure that applicants have a realistic and holistic view of the career and have picked up skills that will help them combat the challenges. Consequently, use your reading time to think through the various points you would like to make in reflecting on your work experience to showcase a thorough understanding of the career and how your skill-set ties into it.
What are the Dundee University MMI examiners like?
On the whole, the examiners are very friendly; they only want the best for you. If you are going off-track, need a little hand or have questions, they typically will happily help you and point you in the right direction. If there are examiners who seem a little cold, do not worry as they will probably be doing this deliberately to see how you react to the challenge.
Do the Dundee Medicine interviewers ask a lot of follow up questions?
There were not many specific questions listed on the instructions. Be aware that they tend to have multiple follow up questions based on your initial answers. Be concise and to the point for the best result.
How long is the actual Dundee University Interview?
For the online interviews, Dundee has stated that you ought to plan for your interview lasting approximately an hour.
What are the personality questions like? Do they want you to give examples in your University of Dundee medicine interview?
The personality questions are mostly brought up in the personal statement stations, so this would obviously vary from candidate to candidate. Giving examples would be advised, as they can help strengthen your argument and also show you have given thought into how you are as an individual, also demonstrating that you have the ability to reflect (which is extremely important to have as a future medic).
The STARR method is a commonly used tool by medics to assess situations and reflect thoroughly and can be useful for these types of stations.
Do the University of Dundee interviewers expect you to know about recent NHS topics?
Whilst it isn't explicitly mentioned to be aware of current topics in Medical media, candidates may be questioned on current interests in Medicine, which might link to recent advancements in medical technology, therapeutics or social health. This is to assess passion and dedication towards Medicine as a career, and to test communication skills.
What are the Data Interpretation stations like at the Dundee medicine interview?
The data interpretation stations do not require any medical knowledge. Their main goal is to assess one's ability to interpret, communicate and formulate ideas from a data set. One of the key assessment tools here is judging how the candidate explains complex information in simpler terms, as expected by doctor's when giving diagnoses or teaching juniors.
At your Dundee interview, what are the work experience questions like?
These questions are usually tailored to the work experience you have mentioned in your Personal Statement. They will typically ask follow up questions if they want you to expand on your point or if you express an opinion. Primarily, they're looking for adequate reflection as well as a realistic understanding of a career in the NHS.
The university is aware of the difficulties in gaining work experience due to the pandemic and consequently, these questions may be reframed to allow students to discuss pseudo-medicine work experiences, such as volunteering or other caring roles.
What are unique things you can mention for 'Why Dundee'?
Thiel Cadavers in Dissection: Dundee uses cadavers that have been embalmed using the Thiel method which preserves maximum authenticity of the tissues in terms of structure, color etc. This makes for richer and more accurate anatomical learning.
Spiral systems-based curriculum: Dundee has a strong focus on re-visiting key concepts to ensure thorough understanding and active learning. This is a particularly strong point to mention if applicants can tie it back to their individual learning needs and styles.
State-of-the-art Clinical Skills Centre (CSC): Dundee boasts a purpose built simulation facility to expose students to real-life ward, consultation and emergency scenarios. This breeds confidence and again, is particularly useful to mention in the context of individual learning needs.
When answering "Why Dundee", it's key to mention your attraction to the university at large, the medical school and its teaching hospitals as well as the city. For best results, personalize your answer as much as possible. For example, if you're interested in learning more about gene sequencing, its worth tying this into Dundee's work in precision medicine. Or perhaps you have a hobby that the university is quite successful at?
How long does it take for you to hear back after the University of Dundee medicine interview?
A minority of applicants will receive early offers but for most students, decisions will be communicated following the interview period. Final decisions will be made by the end of March. If you are rejected, you will probably hear earlier on in February. Please do not be demoralized if you are rejected early, as this may be subject to change, with many people being offered places a few months later due to movement in the reserve list.

Top Tips for Dundee Medicine Interview
Definitely read your personal statement inside out – prepare to be asked why you wrote what you did, what skills you have learnt from what you did and try and link your personal statement qualities to everyday life in Medicine (e.g: being captain of a sports team means you may have effective leadership skills which is required to work as a team in Medicine).
Make sure you are very sharp on your communication skills – Dundee are very communications-based. They offer clinical opportunities from day one, so they want to see whether you can communicate effectively. This can be as simple as trying to describe what a shape looks like in lay-man's terms. An easy way to practise this is looking at simple objects in a room and ask yourself, "how can I describe this to a toddler?"
Practise speaking out loud – it sounds very silly, but even speaking to yourself in the mirror can give you practice and improve your confidence as well as communication skills. It can be very hard to constantly talk about how amazing you are, but you are doing it in order to sell yourself and convince the interviewers why you want to be here. It gets easier the more and more you practise saying it out loud. You should also record yourself practicing online and watch it back to hone non-verbal skills, such as appropriate eye-contact, due to the virtual nature of the interviews for 2021-22.
Ensure you have done some research about the Dundee course itself – what do they have to offer that other universities don't? Do they have something in particular that appeals you? Do you like their teaching style? Even if it isn't your top choice, make sure you have a few points up your sleeve as to why you want to go to Dundee.
Lastly, be yourself – it is very easy to panic and make up things to please the interview, but this will get you nowhere. There is no right or wrong answer, so just be yourself and answer what you believe in. Expect to be a little worn out after the interview as there are so many stations, and a lot of these may be tricky because they want to see how you cope with unfamiliar knowledge and information.