>
X
Loading...
Harper-Keele Veterinary Interview Questions
Note: This interview Q&A is based on pre-Covid in-person interviews (from 2019 and before). All university interviews changed in 2020-2021 to an online format due to the Covid-19 pandemic. This article has been updated in November 2021 with further updated information, and we will regularly update it!
The Harper-Keele Vet School is the newest of the vet schools. This vet school is a collaboration of Harper Adams university and Keele university, which gets the best of both worlds!
For more information about Harper – Keele Veterinary Interviews, click here: Harper – Keele Veterinary
For 2021/22 entry the Harper-Keele MMIs are currently planned to take place in-person, consisting of stations lasting 10 minutes. In this guide we provide an expert insight into past Harper-Keele Veterinary Interview MMI stations, the Harper-Keele veterinary interview day and tips for converting your Harper-Keele veterinary interview into an offer!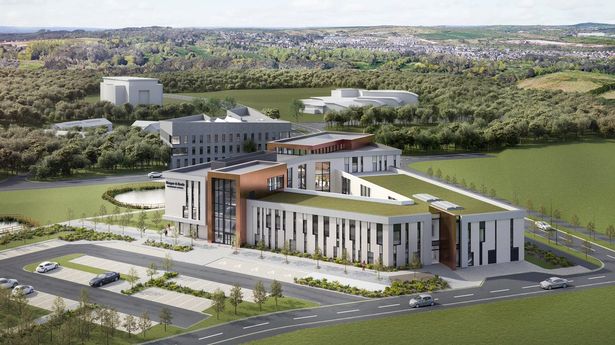 2021/2022 Harper-Keele Veterinary Interviews in a Nutshell
What is the Harper-Keele Veterinary Interview style?
For 2021/22 entry, the Harper-Keele veterinary MMIs will be taking place in-person consisting of stations lasting 10 minutes. The stations will include discussions, practical tasks and short online tests. In the event that Covid-19 regulations change, the interviews will be held online to comply with this.
When are the Harper-Keele Veterinary Interviews held?
Harper-Keele Veterinary Interviews are held between November 2021 and March 2022.
What are the common topics covered at the Harper-Keele Veterinary Interview?
Common topics discussed at the Harper – Keele Veterinary Interview are:
Role play
Animal Handling
Communication
Problem-solving
Insights into the profession
Ethics
Personality, skills and qualities
Data Interpretation
At Medic Mind we've helped many students secure offers from Harper-Keele and other Vet Med schools. If you're applying to Harper-Keele, we can do a high quality 1-1 mock with you with a Harper-Keele tutor and realistic stations uniquely for Harper-Keele.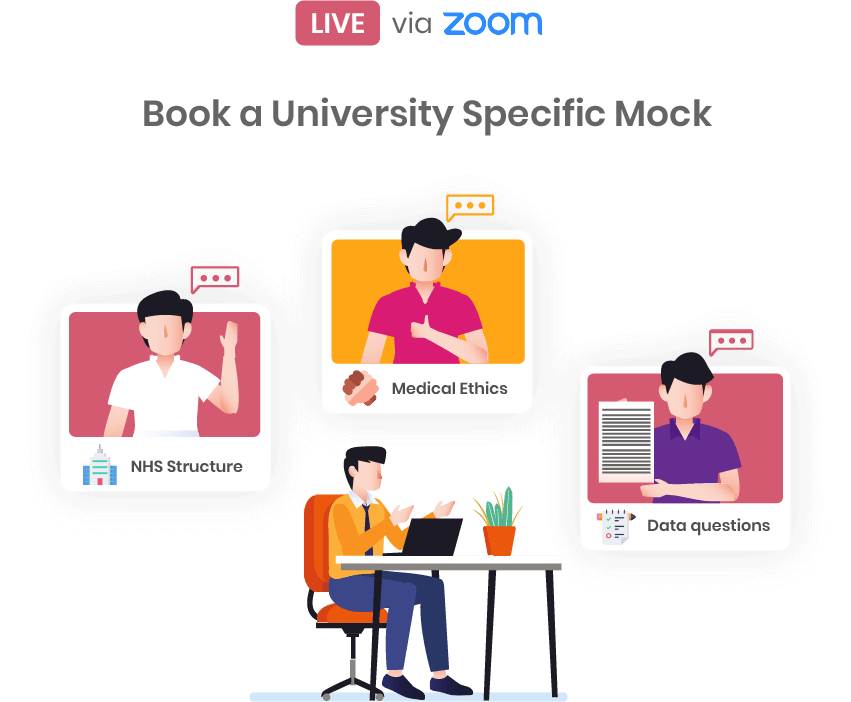 List of Recent Harper-Keele MMI Stations
Theme
Harper-Keele Example Questions
Role Play
Vet and owner communication
Ethics
Euthanasia scenarios
Data Interpretation
Mock consultations with vet and owner
Animal Handling

Cattle Pregnancy
Dog harnesses
Insight into the profession
What are your ambitions as a veterinary professional?
What skills do you think are needed to be successful in this industry?
Insider Guide: Harper-Keele Veterinary Interview Day
How did the Harper-Keele Veterinary Interview day work?
I arrived at the Harper-Adams guest car park where there were signposts leading to the waiting area. Here I gave my proof of ID in at a makeshift reception and was given a piece of paper outlining the structure of the day and a card to signify my group number, which I was to wear around my neck.
Once my group was called, we were led into a lecture hall where we received a welcome talk. We were then split into 2 groups, one to go on the tour first and the MMIs after and vice versa. My group took the tour around Harper-Adams campus first, after which we were led to the MMI room. Once the MMIs were over we were free to go home.
What did you have to bring for the Harper-Keele Veterinary Interview?
I only had to bring my proof of ID. Dress code was more leaning towards smart casual than smart. Most people came wearing a smart shirt, smart jeans and shoes that were appropriate for walking outdoors (e.g. smart boots) as priorly instructed by the university.
What was the setting for the Harper-Keele Veterinary Interview?
All but one of the stations were spread across one room. The remaining station took place by the cowpens as this challenge was focused on our large animal veterinary knowledge.
How did you receive information for each Harper-Keele MMI station?
Each station was surrounded by the usual dividers. Outside each station was a seat with a piece of paper detailing the instructions of the interview along with an explanation of what they are trying to look for/get out of you in that particular station.
I found the information to be quite vague, there were many stations where I wasn't 100% sure on what they wanted me to do. I don't know whether this was just nerves but by comparing it to Surrey (who's MMIs are more trialled and tested) I could see a clear difference in the quality of information communication.
I would put this down to it being the first time that Harper-Keele had done this. In this scenario I would recommend spending a little extra time trying to understand what they mean over thinking about your response as I feel like it's a case of making the best out of a far from ideal situation. Understanding the question is incredibly important and I would prioritise this over plotting a detailed answer that could be going in the completely wrong direction from what they wanted.
What were the Harper-Keele MMI examiners like?
All the examiners were very friendly and easy to talk to. The relaxed atmosphere definitely told me that they wanted to get the best out of the applicants without making you feel uncomfortable and this was definitely appreciated. I would say the examiner at the farm station was maybe a little cold but not enough to put you off, I think she was just a very straight talking person.
Did the Harper-Keele MMI interviewers ask a lot of follow up questions?
A couple of the stations had questions listed in the instructions but these were more so loose guidelines. For the most part, the examiners tailored their questions based on what you were saying so there was, to an extent, quite a lot of freedom in what you wanted to say. In one of the stations we actually went in a completely different direction from what the questions indicated in the instructions and ended up having a really interesting discussion about ethics and she seemed very happy to do so. I don't believe I was in any way negatively impacted by this and I do feel that, based on the atmosphere and the general feeling of the examiners, this was almost encouraged. These MMIs were more like conversations than being put on the spot and tested.
How long is the actual Harper-Keele Interview?
There were six 5 minute stations with about 2 minutes in between each one. So in total it lasted between 42 to 45 minutes. For 2021/22 entry, Harper Keele hasn't released the exact number of stations but has stated the stations will last 10 minutes each and could include discussions, practical tasks and short online tests.
What do you advise for the day? (Accommodation, Travelling)
Dress code is smart casual with shoes that are appropriate for walking outdoors – in other words smart boots. The dress code for harper keele is definitely more relaxed than the other universities but just use your common sense, don't wear anything too out there. Try not to bring anything that they don't ask for as it's really important that you feel comfortable whilst you're doing the MMI. Usually they only ask for proof of ID so bring that and maybe a bottle of water too but try and keep it simple.
How long did it take you to hear back after your interview?
Approximately 2 months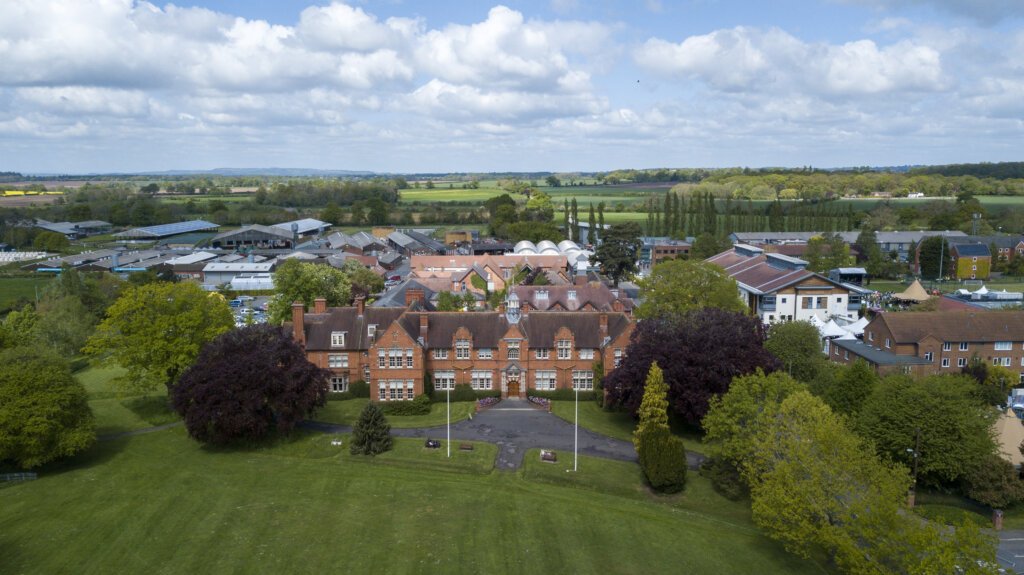 Top Tips for Harper-Keele MMI Interview
1) I would recommend practising mock MMIs before going into the real thing. The worst thing to do is go into it blindly with no experience. I can say that having done mock MMIs before the real thing, I knew roughly what I was going into, I had experience in making the most out of the 5 minutes given to answer the questions, I had experience in making the most of the 1 minute reading time and most importantly, I went into it with more confidence than those who hadn't practised.
2) Make sure you're confident with your large animal knowledge and your animal handling abilities as these two things are highly valued by Harper-Keele and you will be tested on both.
3) Know your stuff. Make sure you're keeping up with current affairs in the veterinary world. You could do this by subscribing to a veterinary newspaper/magazine and just pick out some interesting stuff from each edition.
This is a great thing to do because it means you can throw in bits of knowledge in the middle of your answers to impress the examiner. This is what I did and it's one of the best ways to score points – just make sure you actually know what you're talking about so that they don't catch you out with tricky follow up questions.
4) Know your work experience and personal statement. This might sound like an obvious one but the amount of time in between doing your work experience, submitting your personal statement and actually going to an interview can be quite long so make sure you really know your personal statement as you want your points to be consistent with what you've written.
Also, you want to make sure that if they do ask you anything specifically to do with your personal statement you can give a good answer. In terms of work experience it's always good to bring in examples within your answers so make sure you remember what you've done.
5) Don't waste time trying to memorise hypothetical answers or doing any work whatsoever on the day of the interview. You need to have a clear mind when you do these MMIs, staying relaxed will go a very long way. Listen to some music, do some mindfulness, whatever calms you down do it.
Harper-Keele application changes with COVID-19
Harper-Keele says that…
For 2021/22 entry interviews are currently planned to take place in-person but will be changed to online if there are changes in Covid-19 regulations.
To find out more about information about changes to the Harper-Keele Veterinary interviews, click here: Interviews