>
X
Loading...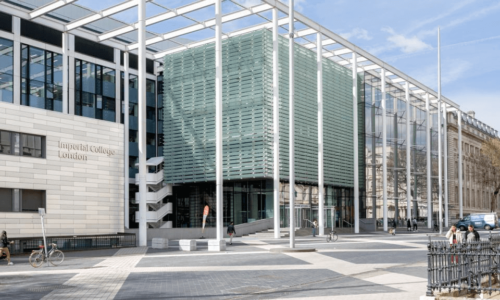 Imperial Medicine Interview Questions
Note: This interview Q&A is based on pre-Covid in person interviews (from 2019 and before). All university interviews changed in 2020-2021 to an online format due to the Covid-19 pandemic. This article has been updated in November 2021 with further updated information, and we will regularly update it!
Imperial College London Medical School interviewed 1245 candidates in 2020/21, and gave out 773 offers. This means that 1 in 1.6 people who took the Imperial Medicine interview received an offer!
To find out more about the Medical School in general, click here: Imperial Medical School
Imperial College London Medical School will be conducting MMI interviews consisting of two parts for 2021/22 entry, an online asynchronous interview and a face-to-face MMI. In this guide we provide an expert insight into past Imperial Medical School interview stations, the Imperial MMI day and tips for converting your Imperial College London Medicine interview into an offer!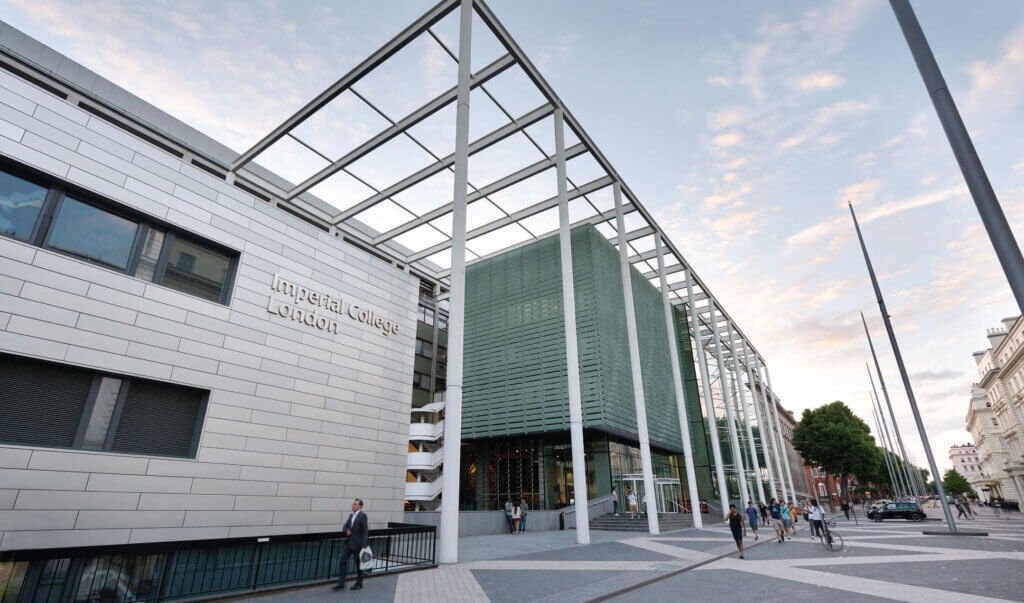 2021/22 Imperial Medicine Interview in a Nutshell
What is the Imperial Medical School Interview style?
For 2021/22 entry Imperial will be conducting online interviews split into two parts, known as a hybrid format. The first part will be an online-asynchronous interview that will take place in January 2022. This will involve recording a 20 minute video of yourself answering questions set by the admissions team from home or school and uploading it to an online platform called Panopto Capture. You'll have 5 minutes to answer the question and 1 minute for the question be read out. The second part of your interview will be live face-to-face MMI that will be either on campus or online in March 2022. This part will consist of 7 stations, each 5 minutes long with 1 minute between stations to read information about what the station is assessing.
What are the Imperial College London Medicine Interview Dates?
January to March 2022.
What are the common topics covered at the Imperial College London Medical School interview?
Team work and Leadership
Motivation and realistic approach to medicine
Understanding the role of a doctor
Empathy and breaking bad news
Ethics scenarios
Knowledge of the university
Future contributions to the medical school
Resilience
Capacity to deal with stressful situations
Evidence of commitment to the values of the NHS constitution
Leadership and teamwork
Ability to multitask
How many people were interviewed in 2020/21 at Imperial College London?
In 2020/21, Imperial Medical School interviewed 1245 students.
How many interviewed applicants received an offer from Imperial College London?
In 2020/21, 773 of the 1245 students interviewed received an Imperial Medicine Offer. This means 1 in 1.6 students received an offer after the Imperial College London MMI.
At Medic Mind we've helped many students secure offers from Imperial and other medical schools. If you're applying to Imperial, we can do a high quality 1-1 mock with you with an Imperial tutor and realistic stations uniquely for Imperial.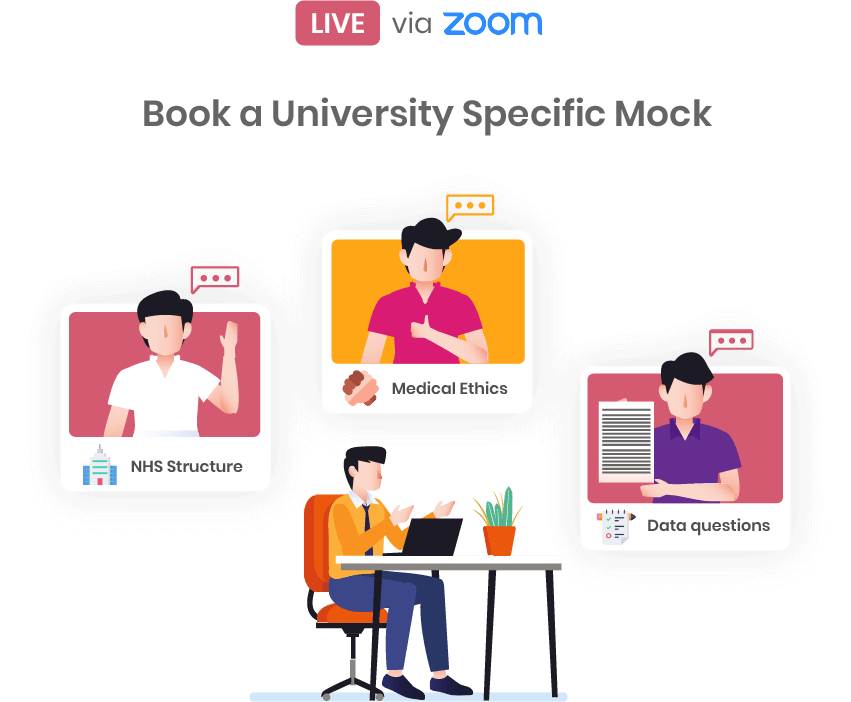 List of Recent Imperial Medicine Interview Stations
Theme
Imperial Example Questions
Motivation and Realistic approach to medicine
Why Medicine?
Qualities needed for Medicine
Work Experience
What did you learn?
What did you find challenging and why?
How would you handle challenging situations?
Communication & Role-Play
Giving bad news
Personality & Skills
Hobbies outside of studies
Managing stress
Teamwork skills and qualities
Leadership examples
Empathy
Compassion
How are you different?
NHS Hot Topics
Give opinions on dilemmas, e.g. prescriptions, waiting time, etc.
Recent articles
Medical Ethics
Response to a scenario, e.g. choosing who receives a treatment
Other
Why Imperial?
What will you bring to us?
If you wish to practice Imperial College London MMI mocks, here are some sample questions:
Which qualities will make you a good doctor?
What did you learn from your work experience and how will this help you in the future?
Tell your friend that you can't come to her 18th birthday party.
How have you shown commitmment to continous learning?
Give an example of a time you've worked in a team and what did you learn from this?
When have you shown compassion?
Discuss NHS waiting times.
A 5 year old girl and a 45 year old doctor have just been diagnosed with cancer. Only one person can receive treatment. Who would you give it to and why?
Find out more about the university, the course and how the applications work by following this link: MBBS/BSc Medicine
A Imperial Medical Student's Perspective
Name 3 Reasons why you picked ICL
Reason 1 – Explanation
ICL has a wonderful location with many amazing places that students have the chance to visit and experience with friends or family. For example, it is surrounded by the most renowned museums that are visited by so many every day, such as the Natural History Museum and the Science Museum. It is also very close to Hyde Park, which was exciting for me as I love to walk through peaceful greenery when stressed and it's a nice picnic destination as well. Also, I live in London, so having the option to stay at home was a great privilege for me.
Reason 2 – Explanation
The structure of the course really appealed to me with 2 years of non-clinical teaching including PBL sessions and then year 3 being clinical before doing the BSc degree in year 4. I believe that PBL sessions are a good way to improve your presentation and teamwork skills, which are very useful skills to strengthen and adopt. It is also a valuable opportunity to work on your teaching skills and helps you to consolidate on your learning and understanding of the topic. This is an amazing skill to fineness as doctors do a lot of teaching along with their many other responsibilities. Moreover, I was excited about the early clinical experience before entering our research year. This is because I thought having that exposure will help me to apply and possibly act on what I have learnt so far and allowed me to learn how to communicate with patients and see first-hand how they present with various conditions, which is always a better way to learn medicine.

Reason 3 – Explanation
ICL is a renowned university for the research they conduct and contribute to. Being able to get an additional BSc degree in any area of medical science was something that I really wanted as I was keen to learn more about research and how to skillfully carry out one. On top of the BSc degree in year 4, ICL offers their students to carry out a small group research project in year 2 called CRI. I was interested in this research experience as I believed that it would help me to understand how to read papers and draw out useful information to produce my own research poster before getting to work more independently for my BSc. I also thought it would be a good early exposure that could help me to get involved in more research opportunities.
What makes ICL unique to other medical schools?
I believe Imperial college London is unique in that it is very student centered with many great responsibilities and extracurricular activities which students can get involved in from year 1. This ranges from representative roles, to teaching opportunities and a variety of sports. This gives students with different interests and hobbies the chance to acquire good skills and make lasting friendships as well as getting to do something that they enjoy. It is also important to mention that ICL is very diverse with international students from different cultural backgrounds, creating an inclusive, friendly, and dynamic environment. Lastly, ICL teaching hospitals are some of the best hospitals in London. They are student friendly and offer extensive and productive teaching as well as giving their students the opportunity to be supervised and interact with many amazing doctors specialising in various interesting fields of medicine that you may be inspired to specialise in yourself.
Insider Guide: Imperial Medicine Interview Day
How did the Imperial Medical School Interview day work?
The waiting time was very long after I arrived, which did make the build-up slightly more stressful than expected. However, the guide was very calming and made everyone feel less tense when he spoke to us just before the interview.
How does the asynchronous interview at Imperial Medical School work?
Imperial have created an online course to explain how this will run so you have all the information you need. Prior to your interview you will need to sign up to Panopto course with your email to create an account. You will record yourself answering questions set by Imperial so ensure that you choose a neutral background to record yourself against and are in a quiet area.
What do you have to bring for the Imperial College London Medicine Interview?
I would always recommend bringing a bottle of water, as taking a moment to think about your answer and having a sip of water before responding is one of the most helpful things I did.I wore smart clothes, because presentation is really important as it shows the interviewer a segment of your personality and attitude.
What is the setting for the Imperial College London MMI Circuit?
The Imperial face-to-face MMI interview was in one room with multiple different stations, which were each separated with barriers that made each interview more private. It did feel a little claustrophobic as there wasn't much space between myself and the interviewers at each station.
How do you receive information for each Imperial MMI station?
The instructions for the Imperial MMI stations were always written out on a piece of laminated paper, for us to read in the 1 minute of time before entering the corresponding station. I would recommend trying to block out anything around you, forget about previous stations or future stations and try to really actively read what it says, so that you're ready for the next station.
What were the Imperial College London Medical School examiners like?
There was a variety… Most of them were extremely friendly and they were really engaged. A couple of them were very cold and I felt as though this was deliberate to see how you can deal with pressure (something that any doctor needs to be able to do) and to test you. I felt that one of the interviewers was trying to be intimidating and almost patronising to see if I could stay confident and not get put off by it. The interviewers also cut me off very frequently, which did feel rushed sometimes.

It's really important to forget how the interviewer acts and focus on your answers, ideas and thoughts because sometimes, how they act is very different to what they genuinely think of you.
Did the Imperial College London MMI interviewers ask a lot of follow up questions?
They did ask a lot of follow-up questions because they were trying to gauge your thought pattern, and this made it seem like a conversation, rather than an interview. Most of the follow-up questions were expected, and there were a couple of surprises but I think that they just wanted to see how I cope under pressure.
How long is the actual Imperial College London Medicine Interview?
The Imperial MMI Interview was 20-30 minutes long, but it feels much faster! For 2021/22 entry Imperial haven't released exact timings for the face-to-face MMI.
What do you advise for the day? (Accommodation, Travelling)
Leave early! There is nothing worse than turning up late. This shows a lot about whether you are organised or not and this is a crucial skill to have as a future doctor. Remember to leave plenty of time for London traffic, or public transport delays.
How will I be marked for the Imperial College London Medicine Interview?
For each answer there is a total mark out of 10, 7 potential points for the content of your answer and 3 potential points for how you communicate your answer.
How long did it take you to hear back after your Imperial Medical School interview?
2 weeks, but this varies between candidates.

Top Tips for Imperial Medicine Interview
1. Take a minute to breathe before starting to answer questions.
Have some water and feel free to have a short think before getting into your response, as this will help you organise your thoughts and prevent waffling.
2. Have faith in yourself.
You have gotten so far already so this stage is for you to showcase how great you really are! Be calm and be your best self.
3. Have examples of your good qualities.
These questions can be quite tricky and it's often difficult not to give a generic answer, so try and think about things specific to you which you could bring up at the interview.
Have a look at answer examples for these kinds of questions here: Model Answers
4. Practice role play with family and friends because these stations are different to what you are used to in daily life.

The role players at the Imperial College London Medicine interview were students so their acting wasn't the best. It will be useful to practise with friends as this will be close to the actual experience.
5. Read the news!
Go over recent news events, NHS hot topics, and updates within the NHS. Also know some for and against arguments for controversial topics like euthanasia, abortion etc. and know your own opinions about these.
Click this link for more help with this: NHS Hot Topics
6. Have a fairly good idea on what the curriculum is like and if it appeals to you. This is because you can use this as one of the reasons why you want to study medicine at Imperial, which will come across strongly as they'll like the fact that you've done your research and that you are genuinely interested in studying here. This can also help you to prepare for any curriculum-based questions that might perhaps unexpectedly come up in the stations.
7. Prepare but don't overdo it. Interviews are nerve racking and practice does make perfect so do prepare, especially for possible questions in more difficult matters such as ethics. However, preparing for questions word for word will not be very appreciated as you will not sound as truthful or have a natural, thoughtful flow to your answers. This will be picked up by the interviewers. Thus, do prepare but make sure that you are listening to the questions, thinking on it and adjust your response accordingly to converse more naturally.
8. Practice with friends/family. The best way to prepare is to practice with different people. This will help you to build your confidence and help you to improve on your ability to make flowing, authentic conversations. Practicing with people is particularly useful as they can give you feedback.
Have a look at this student blog for more tips and information: Medicine Interviews
Covid – 2021 Changes for the Imperial Medicine Interview
Is the Imperial Medical School Interview different this year?
Candidates invited to interview this year will have to record and upload MMIs as per given instructions from the university and will have a face-to-face MMI that will be either online or in-person.

For tips on how to tackle online interviews, check out this useful document from the Medical Schools Council
Where can I find more information about the changes?
Full details of the 2021/22 entry interviews can be found here: 2021/22 Entry Interviews