>
X
Loading...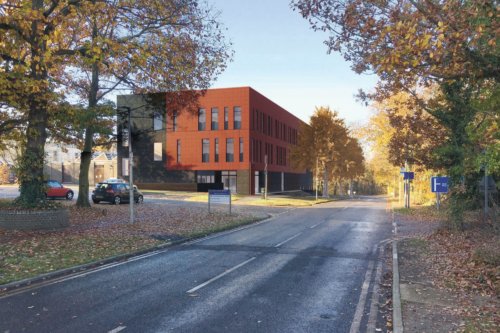 Kent and Medway Medical School Medicine Interview Questions
Note: This interview Q&A is based on pre-COVID in-person interviews (from 2019 and before). All university interviews changed in 2020-2021 to an online format due to the COVID-19 pandemic. This article has been updated in November 2021 with the latest information, and we will continue to regularly update it!
Kent and Medway Medical School is one of the UK's newest medical schools and is a joint venture between the University of Kent and Canterbury Christ Church University. They welcomed their first batch of medical students in 2020 after 2 years of rigorous accreditation processes by the General Medical Council.
KMMS employs a MMI format for their interviews. This includes 6 stations of 7 minutes duration each followed by a group station. In this guide we provide an expert insight into past Kent and Medway MMI stations, updated information regarding the 2021-22 interview, the KMMS Medicine interview day and tips for converting your KMMS Medicine Interview into an offer!
Kent and Medway Medicine Interview in a Nutshell
What is the Kent and Medway Medicine Interview style?
KMMS employs a unique 2-part interview process which includes a 6-station MMI followed by a group station where candidates will be assessed individually.
Each MMI station is 7 minutes long with 2 minute breaks in-between while the group station lasts for 42 minutes.
When are the Kent and Medway Medicine Interviews held?
Interview dates have yet to be released by the university. However, interviews are expected to take place from December onwards.
What are the common topics covered at Kent and Medway?
In 2019-20, the 6 MMI stations covered the following topics. It is worth noting that these are subject to change for following application cycles, however, the format will remain the same.
Data Handling
Problem Analysis
Situational Judgement
Role-play
Task & value-based Stations
The group task involves candidates coming together to discuss a topic and/or perform a task. During this, candidates will be assessed individually for soft-skills such as teamwork, leadership and effective communication.
Will the 2021-22 interview be held remotely?
Kent and Medway Medical School have yet to announce the modality of interviews for the 2021-22 interview cycle. Those invited will receive detailed information closer to the time.
What are the admission statistics for Kent and Medway in 2020-21?
In 2019 and 2020, KMMS received approximately 1500 applications for 100 places. This means that 1 in 15 applicants were offered a place on their program. However, as KMMS is a newer medical school, their admissions statistics and offer availability is likely to change with time. The latest statistics are not available but can be requested via the FoI act.
To learn more about the Kent and Medway Medicine course in general, have a look at their official page: Kent and Medway Medical School
At Medic Mind we've helped many students secure offers from Kent and Medway and other medical schools. If you're applying to Kent and Medway, we can do a high quality 1-1 mock with you with a KMMS tutor and realistic stations uniquely for Kent and Medway.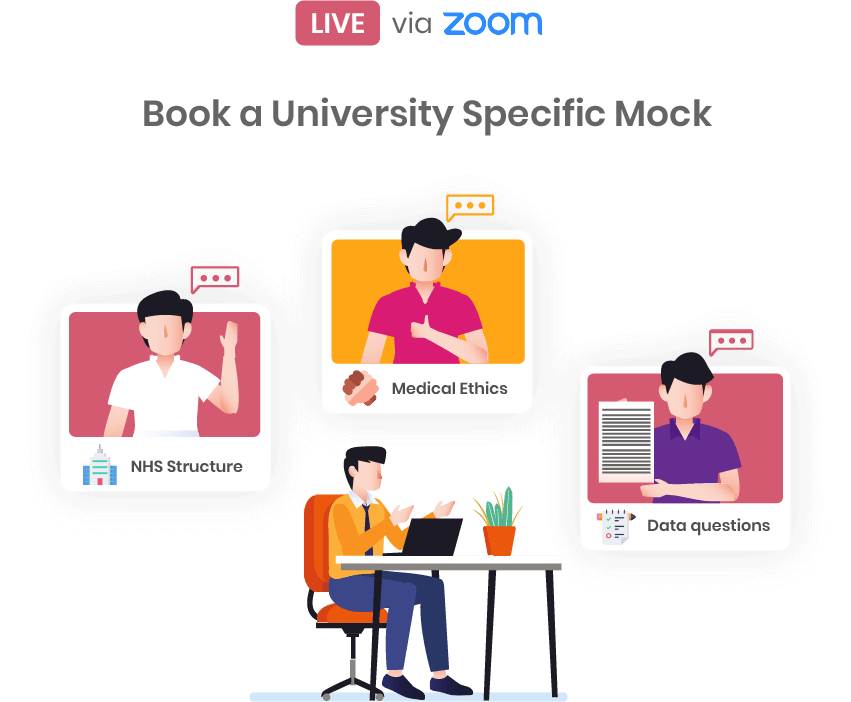 If you wish to practice Kent and Medway Medicine Interview mocks, here are some sample questions:
What skills did you pick up from your work experience placements?
Do you think it's right for doctors to lose their medical license in cases of human error leading to poor practice?
Evaluate the pros and cons of the NHS.
Speak to an actor, who is a lonely elderly woman at a local care home. Assist her and give your advice and support.
Speak to an actor, who is your friend at medical school who is considering quitting the course. Speak to her and offer your advice and support.
What are your opinions on the use of cannabis for medical purposes?
To prepare for your Kent and Medway MMI interview, you may wish to check out our guide to approaching MMI role plays
Insider Guide: Kent and Medway Medicine Interview Day
How does the Kent and Medway Medicine Interview day work?
For 2021-22, the medical school have yet to announce whether their interviews will be held virtually or in-person.
The interview itself will have 6, including 1 role-play, each lasting 7 minutes with 2 minute breaks in between. Typically this will be circumvented with a brief, debrief and a Q&A.
What do you have to bring for the Kent and Medway Medicine Interview?
The dress code is as usual for an interview – smart clothes. Photo ID and certain documentation, such as your GCSE documents will be required.
How do you receive information for each Kent and Medway MMI station?
It is unclear whether the 2 minutes between stations serves as reading time but regardless, students are given contextual information about the contents of the upcoming station prior to it and are encouraged to take a few second to pause and gather their thoughts before responding.
What are the Kent and Medway MMI examiners like?
Kent and Medway examiners are typically friendly if engaged but tend to be neutral/cold when observing. This is often done to provide an unbiased assessment of the applicant as well as assess their capacity for dealing with stressful communication stations.
Do the Kent and Medway MMI interviewers ask a lot of follow up questions?
Yes! The interviewers will question the candidate's reasoning and train of thought behind their answers and may have contextual follow-up questions based on the initial response.
What is the group task like in the Kent and Medway Medicine Interview?
Little information is available as to the specifics of the KMMS group task in the interview. However, it is clear that candidates will be made to interact with one and another whilst they are individually assessed for skills such as teamwork, leadership and communication.
How long is the actual Kent and Medway Interview?
The entire interview process typically lasts about an hour and a half; this includes the MMI and the group task.
Logistical advice for the day?
If the interview is held in-person, the Kent and Medway Medical School is very accessible by local public transport. If you're coming in overnight, staying anywhere in Canterbury should allow you to get there with ease by the bus.
For virtual interviews, ensure you have a quiet and bright space with a strong wifi connection and working camera and microphone. Ensure you will not be disturbed during your interview and avoid sitting in front of a bright light or window to prevent glare. Ideally, set up your interview space prior to the day and practice in that setting a few times to ensure comfort and logistical ease. If the university allows, it is helpful to have water to sip on throughout the interview.
How long does it take you to hear back after your Kent and Medway Medicine Interview?
It can take a few months to hear back but this varied from student to student. Keep in mind that delays are to be expected due to the logistical pressures caused by the pandemic.
Top Tips for Kent and Medway Medicine Interview
1. Practice role-play scenarios. Remember to practise different scenarios with different family members and friends, so that you feel more comfortable in the exam. They're not looking for an Oscar-worthy performance but simply someone who can communicate in an approachable and empathetic way.
2. Read GMCs Good Medical Practice. It's important to glean a thorough understanding of how doctors should respond in certain situations to accurately assess ethical and role play stations during your MMI. Many of the skills tested in the KMMS interview are taken from the GMC guidelines as well as the NHS core values.
3. Discuss challenging ethical debates. Make sure you don't sit on the fence while answering. It's good to discuss the pros and cons for both sides but at the end always choose between them, if asked to. We have a great page for medical ethics here: Medical Ethics
4. Practice navigating complex group tasks/discussions. Gather your friends and/or family and discuss key ethical issues, ethical case studies, and try performing manual tasks together, like building a puzzle. Ensure you pick up key skills such as assertive yet approachable communication and leadership. For example, avoid cutting other's off when they're speaking whilst also learning how to delegate tasks and sensitively steer conversations. Don't be afraid to think outside the box! This will set you apart from the others!
5. Definitely be ready with your genuine answer to "why medicine?" Try to refrain from giving generic answers for this question and make sure your answer is holistic and personal. An easy way to do this is to reflect upon your work experience. To help you answer questions about your motivation to study medicine, have a look at our page here: Model Answers
Covid – 2021 Changes
Is the Kent and Medway Medicine Interview different this year?
The university has yet to release up-to-date information regarding their interview format but invited applicants will be sent detailed information closer to their interview date.