>
X
Loading...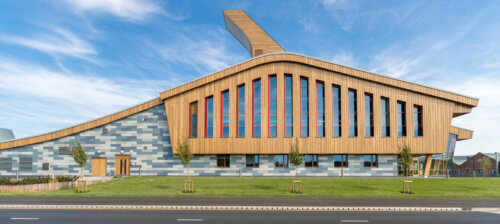 Nottingham Veterinary Interview Questions
Note: This interview Q&A is based on pre-Covid in-person interviews (from 2019 and before). All university interviews changed in 2020-2021 to an online format due to the Covid-19 pandemic. This article has been updated in November 2021 with further updated information, and we will regularly update it!
As well as online tests sent to candidates after their UCAS submissions, the University of Nottingham also interviews for their veterinary medicine courses. For 2021/22 entry, it hasn't been specified whether interviews will be in-person or remotely.
In this guide we provide an expert insight into past Nottingham veterinary interview stations, the Nottingham veterinary interview day and tips for converting your Nottingham veterinary interview into an offer!
For more information about University of Nottingham Veterinary Interviews, click here: Nottingham Veterinary Interviews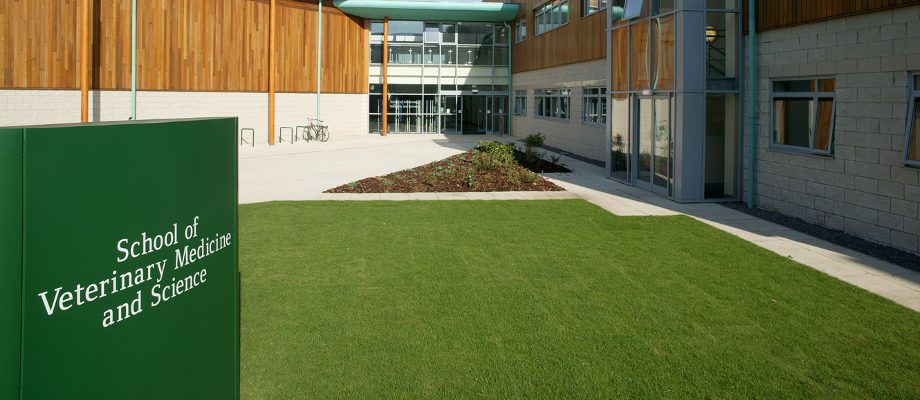 2021/2022 entry Nottingham Veterinary Interview in a Nutshell
What is the style of the Nottingham Interview?
Typically, the Nottingham veterinary medicine interview is structured as follows, though this may change depending on if these are carried out remotely.
Nottingham has a developed and staged interview system, with similarities to the corporate assessment days that you might be invited to if you were applying for a graduate entry position in, say, banking for example. There are three stages to the day for those invited to a Nottingham interview, starting off with a traditional interview set up, then:
Practical aptitude assessment – You will be expected to deal with animal material and clinical information. We will assess your enthusiasm and aptitude, including observational and analytical skills and animal-orientation, rather than your knowledge.
Team working activity – Conducted in groups we will observe your ability to work with a peer group.
How long is the Nottingham Veterinary Interview?
The Nottingham interview typically lasts around 30 minutes, involving two interviewers.
What are the topics of the University of Nottingham Veterinary Medicine Interview?
The Nottingham Veterinary interview will assess your:
Motivation, insight into a veterinary career and interest in veterinary topics
Academic ability, communication skills, animal orientation, personal attitudes and fitness to practice as a veterinary surgeon
At Medic Mind we've helped many students secure offers from Nottingham and other Vet Med schools. If you're applying to Nottingham, we can do a high quality 1-1 mock with you with a Nottingham tutor and realistic panel questions uniquely for Nottingham.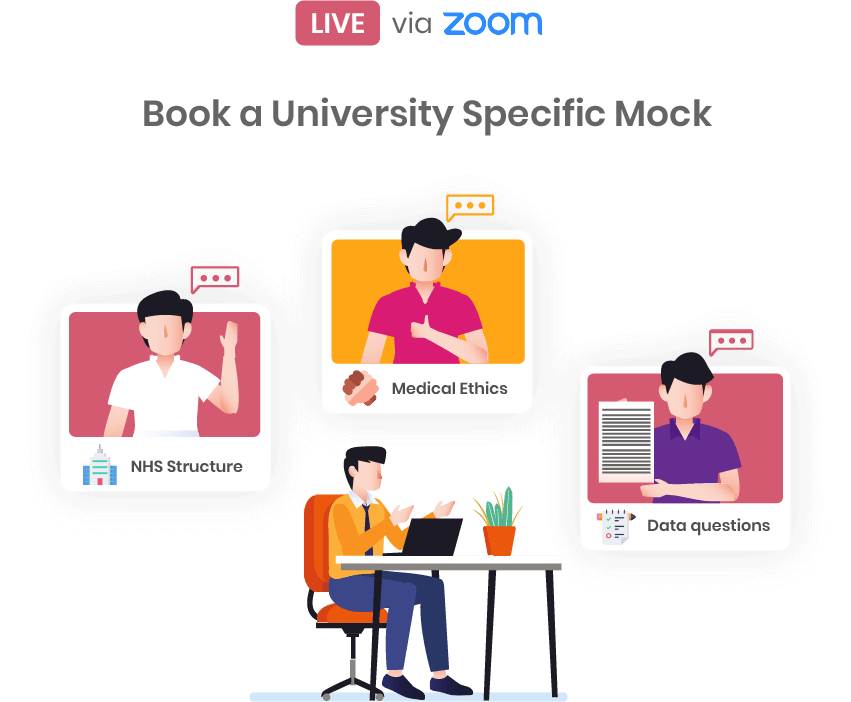 List of Recent University of Nottingham Stations
Theme
Nottingham Example Questions
Motivations for Veterinary
Why do you want to be a vet?
Why do you want to study at Liverpool?
Career Exploration and Awareness of Being a Professional
Can you order a list of desirable qualities to be a vet?
How might you tell someone that they didn't do a very good job?
How would you deal with an awkward client?
Awareness of Animal Welfare
What are the main ethical issues in the profession at the moment?
What do you think about badger culls?
A Nottingham Medical Student's Perspective
Name 3 Reasons why you picked Nottingham
Extremely practical course – So, Nottingham's course is a bit insane. In the fact that during my very first practical, during my second week there, I walked in on canine cadavers. And they didn't warn us. I didn't expect it at all. We were going in for a forelimb dissection. I thought they were just going to give us some sort of silicone models or something. In fact, I really didn't know what to expect, because I didn't even know if those existed! What's amazing about Nottingham, is that I have at LEAST one practical a week. So far, I've been having about three since I started. We have had too many dissections for me to count and are already familiar with how to take radiographs and ultrasound scans – and also how to read them. Nottingham isn't lying to you when they say that they place a massive emphasis on the practical aspect of the course.

Beautiful campus – I absolutely adore the campus at Nottingham. It is a small campus (called Sutton Bonington) located in the countryside, completely separate from the main one in the city. For somebody who loves nature and everything green, it's perfect for me. Sutton Bonington is beautifully kept with greenery everywhere – and even its own tiny arboretum! Also, I couldn't even start to count the number of rabbits that I see around every day – they're absolutely everywhere! It's always a pleasant walk when you need to get from one place to another. And the campus has its own separate societies as well so that you don't have to worry about traveling to the main campus as much. Personally, I know that I wouldn't enjoy living in the city. And if you're someone who wants to be out in the countryside and away from the hustle and busy life of the city centre, Nottingham is a brilliant choice.

Nottingham has the highest level of European accreditation and is currently pursuing American accreditation – As somebody who originates from Europe and may potentially want to work there in the future, I wanted to keep my options as open as possible when choosing my university. Nottingham has one of the best European accreditations and is the only UK vet school to have one alongside the RVC. Additionally, it is currently in the process of gaining accreditation from the American Veterinary Medicine Association (AVMA). This means that when I graduate, I can work in Europe without the hassle and worry of paying for and undergoing further testing in a European country. And, fingers crossed, in America as well.
What makes Nottingham unique to other veterinary schools?
Nottingham definitely has the most practical course out of all of the other universities. You start gaining clinical exposure from your very first weeks. I find this aspect extremely helpful. It is a brilliant way to engage with the information that you are learning in lectures, and gradually start to apply it to clinical situations. For example, when learning about the anatomy of the forelimb, we would consolidate our knowledge by following content up with dissections. Being able to see the muscles and bones and understand where they are in 3D space is so helpful for learning anatomy. By the time that I have finished my first year, I will know how to do so many things that other vet schools only start teaching students during their clinical third years. It is a massive advantage. You start learning dissection techniques, clinical procedures, and animal handling skills immediately. For instance, I'm only on my eighth week of teaching, but we are already being exposed to MRI scans – something that a lot of vets may struggle with in practic! So by the time that you finally reach your clinical years, you have a head-start above everybody else. You get so much practice at doing things like reading MRI scans, that you gradually start getting the hang of it. And by the time that you graduate, you are more proficient at it than somebody who has had only two years to practice it.
Insider Guide: University of Nottingham Veterinary Interview Day
How did the University of Nottingham Veterinary Interview day work?
The interview will normally be conducted by a staff member and either Nottingham alumni or an associate vet. Usually, at least one will be a vet and one a member of academic staff. The assessment will involve an interview lasting approximately 30 minutes and will assess your:
motivation, insight into a veterinary career and interest in veterinary topics
academic ability, communication skills, animal orientation personal attitudes and attributes, fitness to practice as a veterinary surgeon
1. Interview. The first is a standard panel-based interview, about twenty minutes in length, and provides an opportunity to speak one-on-one with the interviewers about your application, work experience, and personality.
2. Practical Aptitude. This assesses your ability to apply your knowledge of biology, science, and other subjects to various scenarios, and may involve handling animal material and considering clinical information. It is not a test of how much veterinary knowledge you already have, but more a way of seeing how you think and whether you are able to take information, process it and apply your own existing knowledge such that you are able to make reasoned and educated assessments. There is usually a series of stations, including rest stations, which you move around in order and have a set period of time at each during which to answer the question posed.
3. Team Working Assessment. A core feature of Nottingham's teaching style involves group work with other vet students and so it is important for the school to select students who show a good level of ability and aptitude for working effectively in teams. This doesn't necessarily mean that they choose the same type of person, as a team in which every member was a dominant, leader type would be as ineffective as one in which every member was a genius but couldn't explain their ideas to their teammates or make decisions. As such, a good team involves individuals with a complimentary set of skills and character traits working as one for a common goal. The interviewers will therefore be looking at how you interact with others in such a teamwork situation.
How much work experience is expected for the Nottingham Vet Interview?
The University of Nottingham requires 4 weeks animal handling work experience, covering a broad range of animals. You should try to include some time spent on equine, lambing, dairy and small animal husbandry work. This could include days at:
Veterinary practices
Catteries
Farms
Kennels
Laboratories
Rescue centres
Riding schools
Zoos
Work experience can be done over varying hours and days. Any experience with your own pets and on family farms will not be taken into consideration. All experience needs to be completed by the 15th of October application deadline. Work experience booked after this date will not be taken into consideration. However due to Covid-19, if you are unable to complete work experience, this will not negatively impact your application.
How are candidates assessed in the University of Nottingham Veterinary Interview?
You will be ranked based on your overall score of the online assessments and the highest ranked will be invited to attend the assessment day. The assessments will identify if you:
have the ability to cope with the course
are motivated towards a career in veterinary medicine and surgery
have insight into the implications of this career choice
have or appear to have the potential to acquire the personal skills expected of veterinary practitioners
are suitable for admission to the University of Nottingham's School of Veterinary Medicine and Science
How long did it take you to hear back after your Nottingham veterinary interview?
The University of Nottingham aims to inform candidates of results within 3 months after their interview and in advance of UCAS deadlines. An offer will be made over the phone by a member of the Veterinary School staff.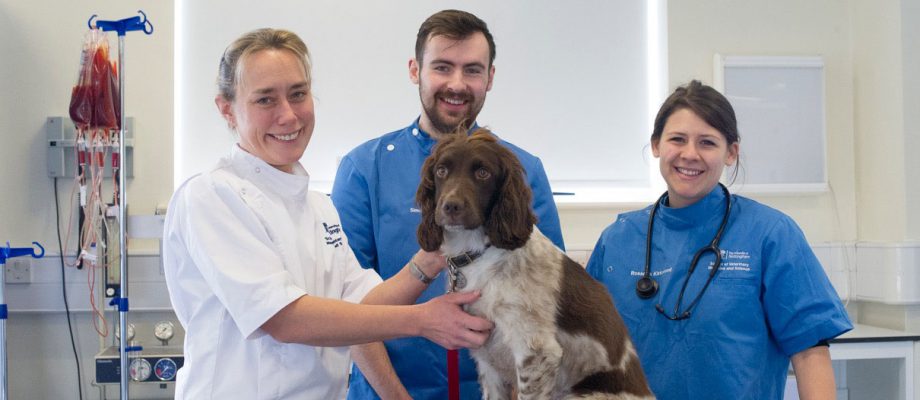 Top Tips for University of Nottingham Veterinary Interview
1) Take this as an opportunity to start thinking like a vet! The interviewers are more interested in how you think, rather than what you know, so practice lots of different questions. Talking your reasoning through with the examiner is one way to expand on what you are discussing. If you can explain why you think what you think, you will show the examiner that you are reflective. This is a really important skill to become a vet.
2) Read vet publications and publications like Farmer's Weekly. These will inform your answers and help keep you up to date with what's going on in the profession at the moment.
3) Review your notes from your work experience so you have examples prepared, especially for the first two stations.
4) The key with the teamwork assessment is not to try and be someone you're clearly not. So, for example, if you're normally quite a shy person but have lots of good ideas don't think you have to go into this exercise pretending to be an alpha character and bossing others around. The mismatch will shine through and be obvious. Better to relax, be yourself, try your hardest and adapt to the team you're put with.
5) Prepare for general questions. As Nottingham conducts panel interviews, you should make sure that you have a rough idea of what you want to say for general questions like: why do you want to become a vet? Or, what do you think you'll want to specialise in once you graduate? Expect to be asked personality questions, where you need to give examples of when you demonstrated particular traits. The way I prepared for this, is I thought of all of the main traits I could be asked about – such as empathy or team work – and noted down the most significant experiences for each one.
6) Always reflect during your answers. If they ask you about a time when you showed good leadership skills, reflect back on how this is going to be beneficial for a career in veterinary medicine. Will this make you better at coordinating a team? Or delegating tasks to less senior members? As you will be asked quite a lot of general questions during your interview, you want to make yourself stand out as much as possible. Don't try to say that this makes you better than everybody else in your course. But do highlight how your experiences make you a more suitable candidate.
7) Be observant. During your interview, you may be asked questions based on a case that you had to observe beforehand. Pay as much attention to detail as possible. Anything may count towards something that is worth mentioning during your interview. If it's possible to take notes, write down anything you saw that may be significant, and mention the most relevant points during the interview. Show the interviewer that you can be observant, as this is a crucial skill for vets to have in practcie. And if you see a clinical problem and think you can explain it – go for it! They'll definitely be impressed, even if you aren't completely correct.
University of Nottingham application changes with COVID-19
The University of Nottingham says that…
Your application for 2022 entry will not be negatively affected if you've been unable to complete the work experience you had planned.
We are compiling resources you may find useful to gain a virtual understanding of the veterinary profession and will publish in the coming months.
To find out more about information about changes to the Nottingham Veterinary interviews, click here: Nottingham Interviews