>
X
Loading...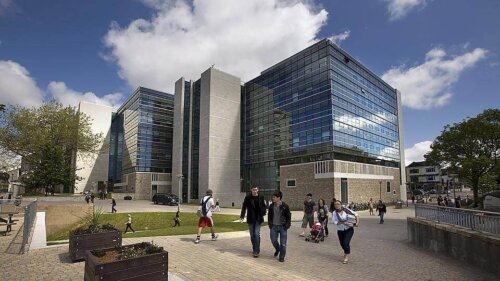 Plymouth University Medicine Interview Questions
Note: This interview Q&A is based on pre-COVID in-person interviews (from 2019 and before). All university interviews changed in 2020-2021 to an online format due to the COVID-19 pandemic. This article has been updated in November 2021 with the latest information, and we will continue to regularly update it!
Plymouth University Medical School interviewed 970 applicants out of a total of 1472 in 2020. Of these, 474 received offers. This means that 32% of applicants are offered a place, or 1 in 1.5 students.
Plymouth University typically has a 4 station MMI, with the interview lasting around 50 minutes. They have announced that the interview structure may differ slightly for the 2021 entry but the latest guidance has yet to be released. All applicants who are invited to complete an interview process will receive the required information well in advance. Interview topics remain similar to previous years. In this guide we provide an expert insight into past Plymouth University MMI stations, the interview day and tips for converting your Plymouth University interview into an offer!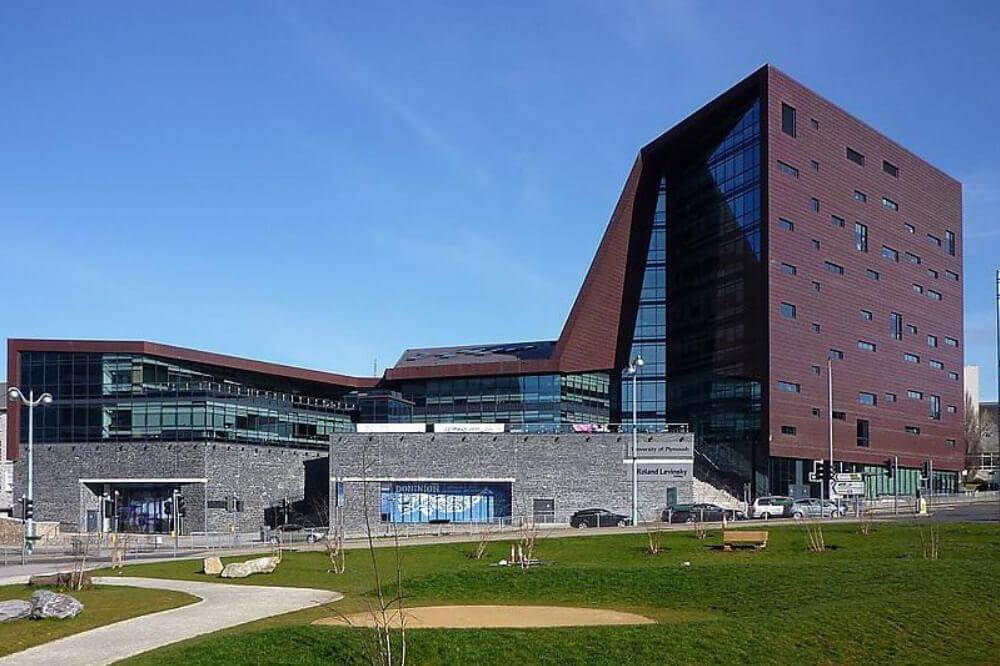 Plymouth Medicine Interview in a Nutshell
What is the Plymouth medicine interview style?
4 MMI stations, taking around 50 minutes in total. It is unclear whether it will be in-person or virtually.
When are the medicine interviews at Plymouth University?
While dates for the 2021-22 cycle have not been released, interviews in the 2019/20 application cycle generally took place in the weeks commencing:
– 25th November 2019
– 16th December 2019
– 13th January 2020
What are the common topics for Plymouth medicine interviews?
The Plymouth MMI requires a demonstration of the core NHS values, including:
Honesty and integrity
Adaptability and Problem Solving
Motivation and Commitment
Empathy and Communication Skills
Potential for Leadership and teamwork
Coping with stress and adequate self-reflection
Insight into the roles and challenges of a career in Medicine
At Medic Mind we've helped many students secure offers from Plymouth and other medical schools. If you're applying to Plymouth, we can do a high quality 1-1 mock with you with an Plymouth tutor and realistic stations uniquely for Plymouth.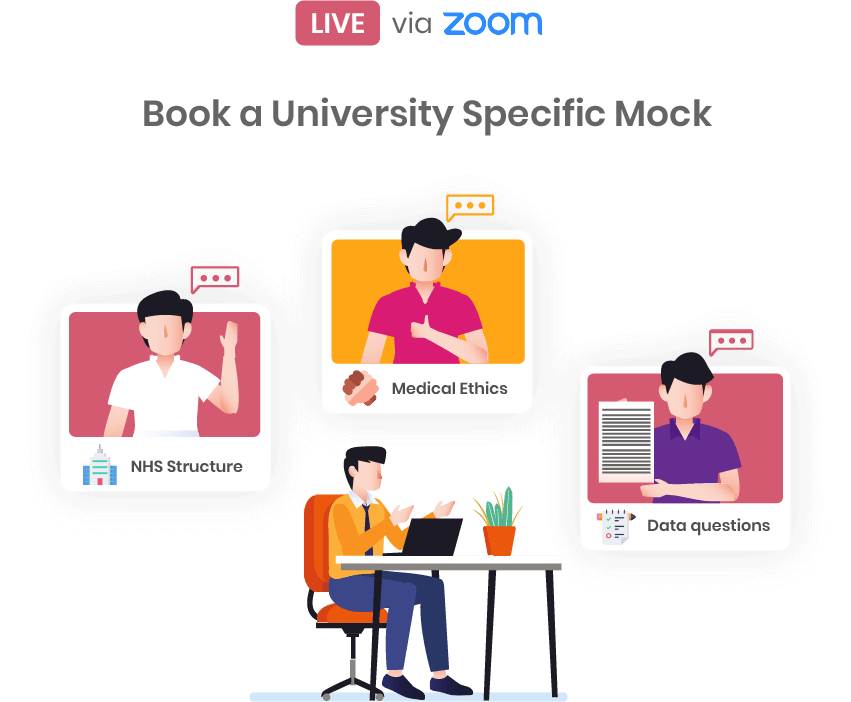 List of Recent Plymouth Medicine Interview Topics
Theme
Plymouth Example Questions
Motivation for Medicine
Motivation to study Medicine
Work experiences that you have led you towards this career
Work Experience
Insight into various roles within a multidisciplinary team
Awareness of GMC guidelines
Emotional challenges of a career in Medicine
Communication & Role-Play
Giving instructions in a clear and concise way
Personality & Skills
Dealing with difficult situations
Coping with uncertainty
Communication & Role-Play 2
Explaining changes to a patient
Medical Ethics
4 pillars of medical ethics
Interacting with difficult relatives/carers of patients
Hippocratic Oath
Qualities of a Doctor
Qualities required for good care provision
Challenges of teamwork
If you would like to practice for the Plymouth Medicine Interview, have a go at the following questions and check out our video for interview questions on medical ethics here:
You work at assisted living accommodation for young people with learning difficulties. Your task is to teach one of the residents how to make a piece of buttered toast. Give your explanation in simple terms.
Talk about an occasion when you could have done better, and how you would approach the situation differently if you could do it again.
A child's ultrasound has been postponed due to faulty equipment, the mother of the patient threatens you and says that if anything happens to her child in the meantime, she will blame you. As a junior doctor, how do you respond?
Give an example of a time when you have demonstrated leadership
A Plymouth Medical Student's Perspective
Name 3 Reasons why you picked Plymouth
Reason 1 – Early patient contact
Plymouth offers community placement from an early stage, developing links within the community is an essential skill that is fostered throughout your time at Plymouth. Gaining an essential awareness of population health and resource allocation in your area. Attaining and developing my bedside manner is something that I was very keen to start and acted as a constant reminder to why I want to study medicine.

Reason 2 – Focus on PBL/EBL
This student-centered approach suited my learning habits and promoted the skills necessary to work within a small group. The opportunity to take on various roles within each session refined my abilities in the capacity of a chair, scribe, and teacher. Development in these areas is essential for any working doctor.

Reason 3 – Working with University Hospitals Plymouth NHS Trust
Being part of the largest hospital in the Southwest Peninsula and gaining experience within a regional specialist teaching hospital, promoted many learning opportunities and encouraged the professionalism standards set out by the General Medical Council.
What makes Plymouth unique to other medical schools?
Being given the opportunity to learn anatomy via the use of the Anatomage table which is the only fully segmented real human 1:1 3D anatomy system. This can allow learning anatomy and physiology without the use of a cadaver and beyond traditional learning methods.
The location is one of the biggest attractions to this medical school. With Plymouth being a port city there plenty of opportunities to head to the sea and immerse yourself into the local sports. Cornwall being in close proximity allows the chance to explore the plentiful beautiful beaches. The importance of achieving a good work-life balance is congruent in being successful in medical school.
Insider Guide: Plymouth Medicine Interview Day
What did you have to bring for the Plymouth Medicine Interview?
The dress code is as usual for an interview – smart clothes. ID is required, but nothing else specifically. If the interview is held virtually, a strong Wi-Fi connection, working camera and microphone and a quiet and bright space is needed.
Did the Plymouth Medicine interviewers ask a lot of follow up questions?
If present, follow-up questions were not from a predetermined list. Often, follow-up questions will be based on something you've said that has caught the examiner's eye.
How does the ethical scenario station work in the Plymouth University MMI?
Plymouth MMI often gives students choices on which ethical dilemma to answer from a series of scenarios. Each situation had similar questions and it was a good opportunity to talk about the Hippocratic Oath and the pillars of medical ethics. You can find out more about the pillars in our article on model answers for questions on medical ethics here Medical Ethics
What are unique things you could mention for 'Why Peninsula Medical School' or 'Why Plymouth University' during a Plymouth Medicine Interview?
Some of the key factors that set Plymouth Medical School aside are;
Derriford Hospital is the only designated Major Trauma Centre in the Peninsula which has specialties from Neuro and Cardiac Surgery to specialist Neonatal Care and Children's Surgery.
You have placements across primary care, secondary care and tertiary care right from the second week, lending wonderful early clinical exposure.
The PBL aspect of the course is good for independent learners. To find out more about the PBL teaching style, check out this article Teaching Style
The Life Sciences Resource Centre and Clinical Skills Resource Centre (LRSC and CRSC ) have highly specific patient simulators for extensive clinical skills training.
Plymouth Medical School has one of the highest student satisfaction scores amongst UK medical schools.
Do you know how they score/marked candidates at the Plymouth Medicine interview?
Candidates were scored out of 30, which is based on an average from all interviewers. The cut off varies each year.
How long did it take you to hear back after your interview for Peninsula Medical School?
Students will hear back within a few weeks but delays are to be expected due to logistical issues caused by the pandemic.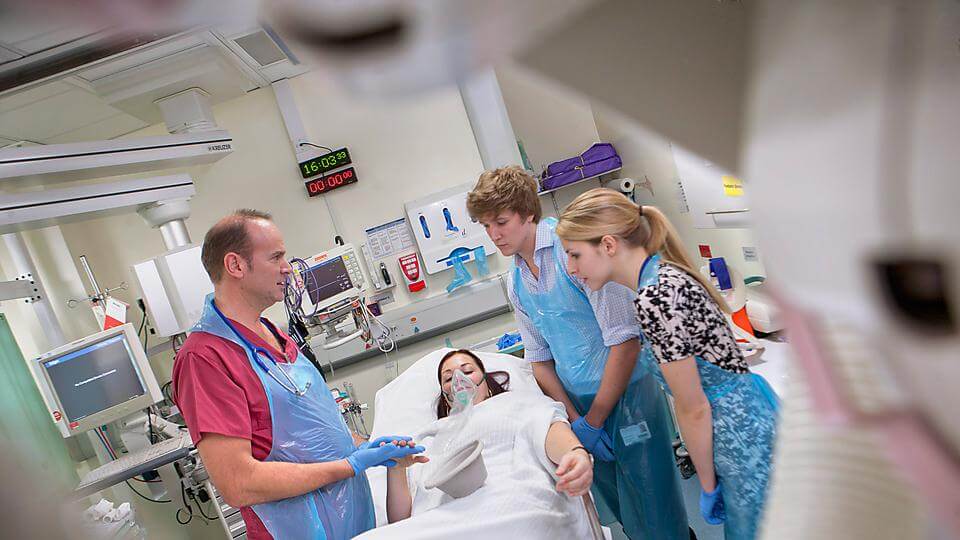 Top Tips for Plymouth University (Peninsula Medical School) Medicine Interview
Look at the qualities they look for on their website – Prioritize reflecting on these in your own experiences. Also, find them listed here – Plymouth University
Remember the reasons why you applied to Plymouth University – they like hearing if you know about their facilities and the Peninsula Medical School. Specifics are always better. Find out the research that Plymouth is known for, popular student societies and other activities that students partake in and connect these to your own interests and career goals.
Some interviewers are not very friendly – this does not mean they are rude but rather poker-faced to remain unbiased. This can be intimidating but don't be put off; try to practice with people who will remain neutral during your answers. Stay confident and friendly regardless. Showcasing resilience is an important part of the interview.
Remember to emphasise the fact that you are a well rounded person – not every question they ask is specific to medicine as they want to see you have a good work-life balance.
The interview is not a test of medical or scientific knowledge – candidates are expected to demonstrate the values set out in the NHS constitution.
Read and incorporate the GMC's Good Medical Practice and NHS core values into your answers. Read and incorporate the GMC's Good Medical Practice and NHS core values into your answers. This will demonstrate further reading and showcase to the interviewer that you hold the attributes of an ideal doctor. Remember to think about the question/scenario and try to see what attributes they are testing, and then tailor your responses to suit this.
Remember there is no right/wrong answers. Remember there are no right or wrong answers but be mindful that there can be red flags. If you say or mention anything that could question your professionalism or your suitability to be a future doctor, that could compromise your place. It's also important when answering questions to reflect on experiences rather than to just state or describe them. The interviewers are looking to listen to your 'train of thought' rather than the correct answer. Reassure them by showing off your personality and demonstrating that you would make a safe doctor with the patient being your primary concern.
Virtual practice. Due to the current pandemic, it has not been uncommon for the interviews to move to the virtual environment. This is new ground for both parties including prospective students and the interviewers. Remember to practice virtually giving your answers in the same room you expect to take the interview, with the added bonus of recording your responses. This will provide confidence on how you respond, look, and sound like on the other end. Personally, I feel that communication skills and overall impressions are more difficult to showcase over a virtual platform, and so fixing eye contact with the camera, having an appropriate background, and setting is even more important.