>
X
Loading...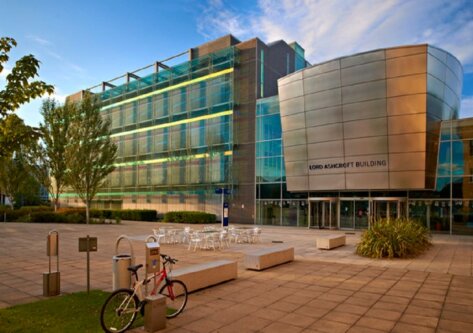 Anglia Ruskin University Medicine Interview Questions
Note: This interview Q&A is based on pre-Covid in-person interviews (from 2019 and before). All university interviews changed in 2020-2021 to an online format due to the Covid-19 pandemic. This article has been updated in November 2021 with further updated information, and we will regularly update it!
Anglia Ruskin University interviewed 600 out of 1185 applicants in 2020/2021 and gave out 358 offers. This means that only 1 in 1.68 people interviewed received an offer! The Anglia Ruskin School of Medicine in Chelmsford opened in 2018. The £20 million building boasts state-of-the-art skills facilities, GP simulation rooms, an anatomy suite and a Harvard style lecture theatre.
In this guide we provide an expert insight into past Anglia Ruskin University MMI stations, the Anglia Ruskin Medicine interview day and tips for converting your Anglia Ruskin Medicine interview into an offer!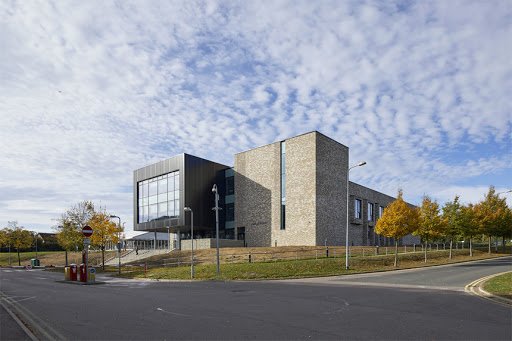 2021/22 Anglia Ruskin Medicine Interview in a Nutshell
What is the Anglia Ruskin Medicine interview style?
For 2021/22, Anglia Ruskin hasn't explicitly stated that their interview is online however they did state that their admissions team would send information on "accessing your MMI", which gives the impression that the interviews will be happening remotely. The MMI consists of 6 stations each lasting 6 minutes, with potentially one or more interviewers at each station.
When will the Anglia Ruskin medicine interviews for 2021 entry be?
Current planned MMI interview dates for September 2021 entry are:
6 – 14 December 2021
6 – 14 January 2022
What are common interview topics at Anglia Ruskin University?
Interpersonal and communication skills
Teamwork and leadership
Preparation and motivation
Critical thinking and problem solving
Ethical reasoning
Integrity and empathy
At Medic Mind we've helped many students secure offers from Anglia Ruskin. You can book a realistic Zoom 1-1 Anglia Ruskin Mock with an Anglia Ruskin Tutor!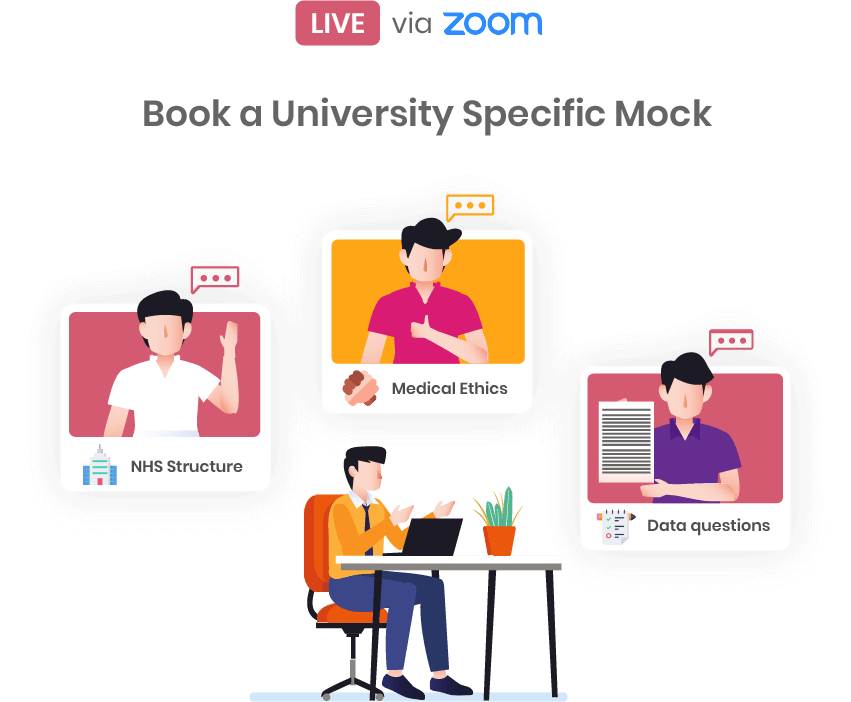 List of Recent Anglia Ruskin Medicine Interview Topics
Theme
Anglia Ruskin Example Questions
Ethical Scenario
Ethical issues involved in organ donation
NHS hot topics
Work Experience & Personality
What did you learn from your work experience?
Why medicine?
Why Anglia Ruskin?
Role-Play
Dealing with a difficult situation at work
Communication Skills
Giving instructions for a simple task
Reflection on personal strengths and weaknesses
Role-play
Assisting a vulnerable individual
Problem-solving
Instructing a person to replicate a drawing in front of you, which they cannot see
Data Analysis
Interpret graph based on medication concentration
Wider reading relating to medicine
If you would like to practice for the Anglia Ruskin medicine interview, have a go at the following questions and check out our video on approaching data interpretation stations here
A fellow medical student has put a post on social media about their clinical placement, it includes a selfie which has patients featured in the background. What should you do?
Describe a weakness of yours, how could you improve on it?
You are on your first clinical placement, the nurses are extremely busy and have asked you to help. What do you do?
A patient is prescribed 50mg, tablets are 12.5mg each: how many tablets will you give?
How would you instruct someone to tie their shoelaces?
If you're interested in getting some personalised 1-1 tutoring for your Anglia Ruskin Medicine Interview, click here to book a free consultation
An Anglia Ruskin Medical Student's Perspective
Name 3 Reasons why you picked ARU
Very early clinical exposure – You will start seeing patients from November in Year 1, and your exposure will increase every year. This is very useful as by the time you qualify as a doctor you will feel very confident as you will have had so much experience interacting with patients in a variety of settings. It also gives you the opportunity to start developing essential skills such as communication and empathy from a very early stage.

Only undergraduate university in England which uses Thiel embalmed cadavers – Thiel embalmed cadavers are very representative of a real human body, so it is an excellent learning experience. It allows for better visualisation of structures, and you can see the variability amongst human bodies.

Brand new medical school and state of the art facilities – ARU's medical school opened in 2018 so it is completely brand new and has amazing facilities such as the GP simulation rooms, SuperLab and Harvard-style lecture theatres. All of which will enhance your learning experience and make it more exciting.
What makes ARU unique to other medical schools?
There's a real sense of community and supportiveness at ARU, as they only have 100 students in each year, which is significantly less compared to other universities. Hence, you will get to know everybody on your course very well and you will be able to get more individual time and support with your teachers. Additionally, they are one of very few universities to offer Thiel embalmed full body dissections.
Insider Guide: Anglia Ruskin Medicine Interview Day
What do you need to bring to the Anglia Ruskin University MMI Interview day?
The Admissions Team will need to check your identity, so you will need to show photo ID such as a passport or driving license.
What is the dress code for the Anglia Ruskin University MMI Interview?
The dress code was formal, so boys were in shirts (some with/without blazers) and smart trousers, whilst girls wore blouses or shirts with a smart skirt or trousers.
What were the Anglia Ruskin University MMI examiners like? Did they ask follow-up questions?
At Anglia Ruskin, most of the examiners seemed cold rather than friendly. They tend to just stare blankly during stations, so you have no idea whether you're saying the right thing – but don't let this throw you off! This was especially the case with the role-play stations as the actors were very challenging. Although the main question was cited in the instructions, based on your answer the examiner would ask follow-up questions. Overall, most questions involved further questions based on you answer – especially during the practical/role play stations with a reflection on how you think you did in that station and what was said.
How long is the actual Anglia Ruskin Medicine Interview? Were you guided with timing?
The length of the whole interview is normally about an hour to an hour and a half, however exact timings haven't yet been released for 2021/22 entry. There was an announcement to the whole room when 1 minute was remaining on each station. Examiners can cut you off depending on timing, but usually would wait for you to finish before asking another question
What were the role play stations like? What were the actors like?
The Anglia Ruskin role play stations were quite challenging, and they tend to have more role play stations that other universities. Candidates were asked to reflect after their role play ended, usually with 2 minutes remaining. For the reflection, make sure you say what you think went well, what you struggled with/could have improved on and what you would do differently. Remember to try and relate this to medicine!
How were you scored during your Anglia Ruskin medicine interview?
For each MMI station, you will be scored on 3 domains which are: communication and interpersonal skills, initiative and problem solving, personal integrity and moral reasoning. Each domain is marked out of 5, so each MMI station carries a maximum mark of 15. At each station, you will also receive a 'Global Score' – either poor, unsatisfactory, good or excellent.
How is your score used for the Anglia Ruskin medicine interview?
Candidates aren't ranked using this score, instead it helps in the event of needing a "tie-breaker" between candidates.
How long did it take you to hear back after your Anglia Ruskin University interview?
It can sometimes take several weeks for candidates to hear back, for example a candidate interviewed in December only received an offer in February.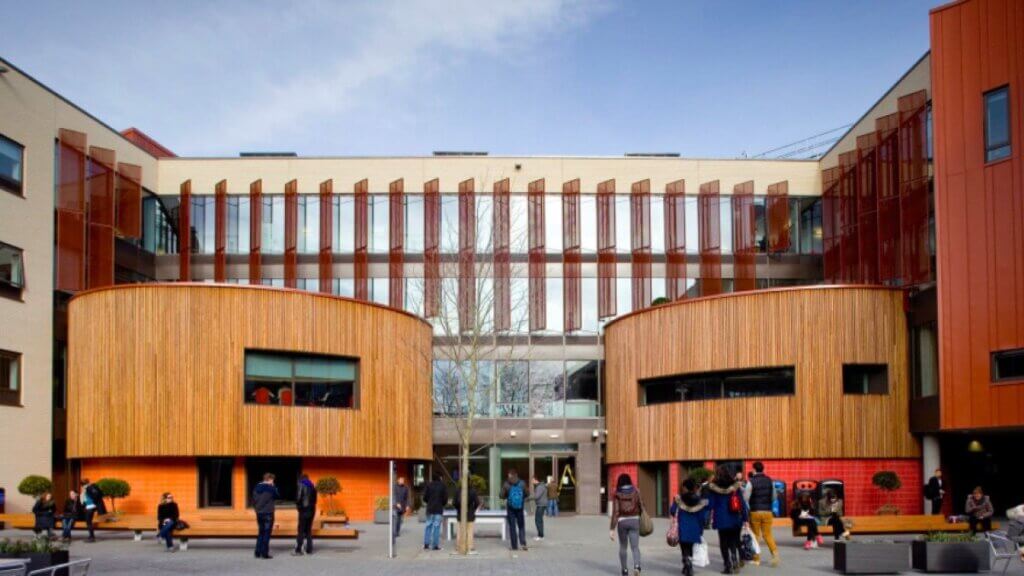 Top Tips for Anglia Ruskin Medicine Interview
1. Be prepared to talk about current NHS hot topics – although the majority of stations say that no medical knowledge is required, it's important to have an awareness of what's going on in the field of medicine at the moment, such as the Covid-19 pandemic. Check out this article for some model answers to questions https://www.medicmind.co.uk/medicine-ucas-guide/model-answers-nhs-hot-topics/
2. Practice role playing with challenging actors – practice an instruction-style role play that tests your clarity in instructions and communication. It is also useful to check props or surroundings on stations like this to help you with your approach.
3. Read the instructions carefully – this is important to make sure you get the gist of the station and understand what's being asked of you. Think about how you could answer the questions, for example come up with how the different pillars of medical ethics could relate to a scenario
4. Practice reflection – think of a time when something didn't go quite according to plan, or when you made a mistake. What could have gone better? How would you approach that situation differently next time?
5. Think on your feet – the interviewers often ask follow-up questions based on what you mention so try include follow up questions whilst practicing so you get used to thinking on your feet
6. Be confident – they have invited you for a reason so really try to show them your best. Don't forget to smile, introduce yourself at the start and say thank you once you've finished. These may seem like small things, but it leaves a good impression. Also be confident in what you are saying – the best way to do this is with practise, the more questions you practise the more confident you will become, and it really shows. Make sure you practise a variety of different questions so that you can be as prepared as possible.
7. Stay calm – ARU usually has a task-based station where the actor will purposely do the opposite of what you are telling them. You might feel that you will run out of time and won't be able to finish the task but it's important not to get flustered or impatient – instead just take your time and keep motivating them. This includes constantly checking if the person has understood your instructions, being patient if they are struggling, adapting your instructions, encouraging them to ask questions etc. If you finish a task quickly but you have made the actor feel uncomfortable or not listened to – this will not help you score well. If you only complete half of the task but you were very kind and worked well with the actor you will be scored much higher.
8. Preparation and research – be ready to be asked questions such as why medicine, why ARU, what do you like about our course, why would you be a good fit etc. It's really important you write down a few points for questions like these as you will definitely be asked them at least once so it's really good if you can prepare beforehand. Make sure you do a lot of in depth research into the style of teaching, the hospitals they're attached to, their facilities and about the city. Always try to link these back to you and make it personal rather than just listing general reasons.
If you've got your medicine interview coming up soon and want to be mentored by a current Anglia Ruskin medical student click the link below to get personalised 1-1 tutoring to help secure your offer at Anglia Ruskin Medical School.