>
X
Loading...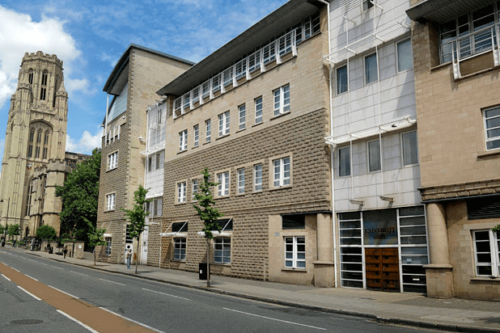 University of Bristol Dentistry Interview Questions
Note: This interview Q&A is based on pre-Covid in person interviews (from 2019 and before). All university interviews changed in 2020-2021 to an online format due to the Covid-19 pandemic. This article has been updated in November 2021 with further updated information, and we will regularly update it!
The University of Bristol School of Dental Sciences interviewed 273 students in 2020-2021 and gave out 178 offers. This means that 1 in 1.5 people who took the Bristol Dentistry interview received an offer!
For some general information about the Bristol Dental School, check out this blog post: Bristol Dental School
The University of Bristol interview for 2021/2022 entry is currently planned to be an in-person MMI set up, which takes about 90 minutes in total. In this guide we provide an expert insight into past University of Bristol MMI stations, the Bristol Dentistry interview day and tips for converting your University of Bristol interview into an offer!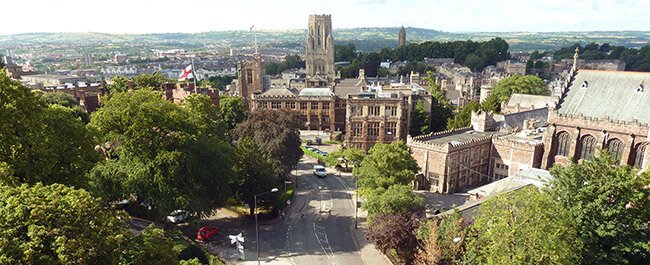 2021/2022 University of Bristol Dentistry interview in a Nutshell
Covid-19 and 2020-21 Bristol Updates
Usually, Bristol holds in person Dentistry MMI interviews in the university campus. For 2021/22 entry they are set to be in-person, however they may be changed to remote interviews depending on restrictions as a result of COVID-19. The information in this Bristol Dentistry Interview article is still very useful for you to read in full, as Bristol Interview questions and themes are unlikely to change, even if the format of the interview does. For 2020/21 entry Bristol provided two tasks for to prepare before your Dentistry Interview:
Matchbox task: In advance of your interview, we would like you to prepare a matchbox of maximum dimensions 12 cm x 6.5 cm x 2.5 cm. Please demonstrate your manual dexterity by personalising your matchbox and place five things inside that you would bring with you to the University if you were to join us in the autumn. Be prepared to discuss the relevance of these items and your personalisation choices with your assessors at the interview. This will be your way of letting your assessors get to know you, therefore these items are not expected to be dental-related. If for any reason you are attending this interview at a location other than your home (eg to access reliable Wi-Fi), please do not put any items of value (monetary or sentimental) in the matchbox, in case these are lost or damaged.
'Tell me How' task: One of your interview questions will ask you to give instructions on how to do a task of your choice. You can prepare this answer in advance. The task needs to be something simple that you can explain verbally within five minutes, without any props. When giving your instructions, please assume that the assessors have little or no knowledge of how to do your chosen task (for example, how to do the laundry, how to make a sandwich or other simple food dish, etc). As the task is your own choice, you should not discuss this with other interview candidates (to avoid overlap of answers). You may practice with family members if you wish.
What is the Bristol Interview style?
There are 7 MMI stations with breaks in between each one. Bristol interviews are normally held from December to February, however, the exact dates for 2021/22 entry haven't yet been released.
What are the common topics covered at the Bristol Dentistry interview?
Motivation for Dentistry
Manual dexterity
Role play
Dental technology advancements
Data interpretation
How many people were interviewed in 2020/21 at Bristol?
273 candidates.
How many interviewed applicants received an offer from Bristol?
178 offers were given out, out of 245 people interviewed, so around 1 in 1.5 people interviewed received an offer.
At Medic Mind we've helped many students secure offers from Bristol and other medical schools. If you're applying to Bristol, we can do a high quality 1-1 mock with you with an Bristol tutor and realistic stations uniquely for Bristol.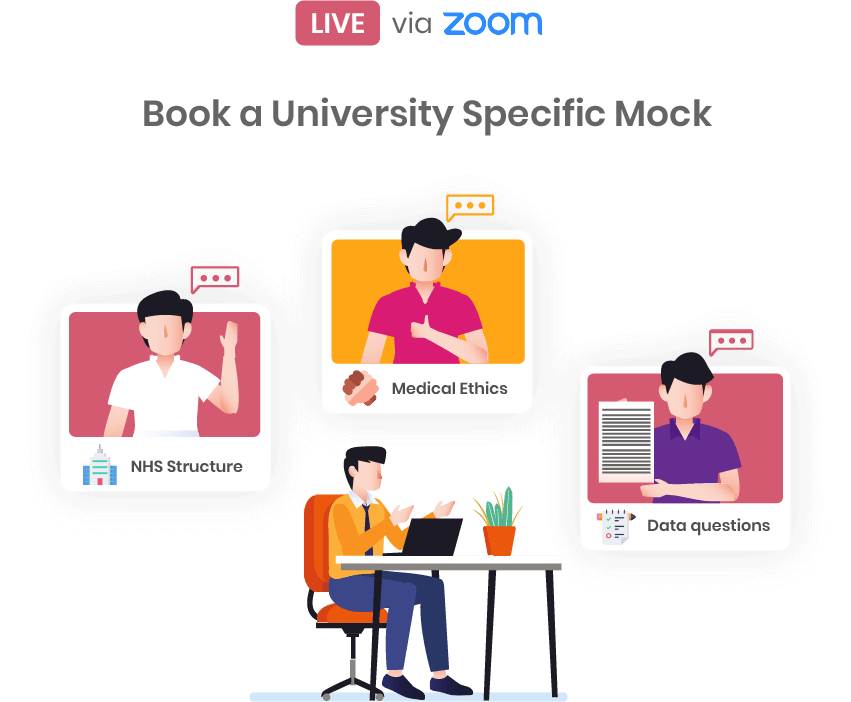 List of Recent University of Bristol Dentistry Interview Topics
Theme
Bristol Example Questions
Motivation for Dentistry
Why Dentistry?
How would you suit the course?
Work Experience
What you learned
Can speak about any placement
Communication & Role-Play
Actor, might be medical or non-medical
One observer present
Personality & Skills
Listening skills
Manual dexterity
Data interpretation
NHS Hot Topics
Knowledge of current technologies and advancements
Medical Ethics
GDC guidelines
4 pillars
(do not need to know either of these in depth but it's good to use them in answers)
Other
Why Bristol?
If you wish to practice Bristol MMI mocks, here are some sample questions:
Practice "Matchbox Task" used in 2020-21 online interviews (information above).
Practice "Tell me How Task" used in 2020-21 online interviews (information above)
What were the 2 most important things you learned from your work experience and why are they important?
Speak to your friend about their recent car crash.
What would you do if you caught a colleague drunk at work?
Why do you think that you are suited to Dentistry?
Why do you want to live and study in Bristol?
How are you suited to this particular course?
Chat to this patient about his worries about the operation that you will be performing on her tomorrow.
Which advancement in dental technology has interested you the most recently? Tell me more about it.
How have you developed manual dexterity skills?
To learn more about Bristol university and it's Dentistry course, read through the official course page: Official Page
Insider Guide: University of Bristol Dentistry Interview Day
How did the Bristol Interview day work?
At the start of the interview, you are invited to sit in a small room, where a presentation is given. Bristol is very proud of both their city, and their university. The presentation covers a mixture of the history of the city of Bristol and information about the University. It is important for you to pay attention here, as they will ask you questions about the presentation throughout the MMI. Once the presentation is over, you are taken to a large room where the MMI takes place.
Usually you are given a tour of the Dental School by students but this will not be offered for 2021/22 entry candidates but you are encouraged to view the facilities using their virtual tour and online videos.
What do you have to bring for the Bristol Dentistry Interview?
The dress code is smart and professional, so try to wear what you might wear for a job interview.
You must take a suitable form of photo ID with you for verification and the work experience form, which the university should email to you in advance.
For more information about the day, check this page: Bristol Dentistry Interview
What is the setting for the University of Bristol interview?
The MMI took place in one large room, where stations were spread out and organised in a circuit. Everyone moved in a clockwise direction, and there was more than one circuit going on in the same room.
How do you receive information for the Bristol interview questions?
I was given a card which told me what the station was about, and what I would be tested on during the station.
Read the information twice over to ensure you completely understand what the station is about, and what you will have to do. Think about possible questions the examiner may ask you and structure possible answers in your head.
What were the University of Bristol MMI interviewers like?
The examiners were quite friendly overall.
In stations where you were struggling, examiners would try to prompt you and direct your answers to what they were looking for. They spoke to you in an encouraging manner as opposed to grilling you.
Did the University of Bristol MMI interviewers ask a lot of follow up questions?
Examiners mainly stuck to the list of questions in the instructions.
In a station where I answered all the relevant questions and there was time to spare, the examiner engaged in friendly chat to fill time.
How long is the actual Bristol MMI?
About 1 hour long for the interview itself, the exact duration of Bristol's MMI for 2021/22 entry hasn't been released.
What do you advise for the day? (Accommodation, Travelling)
Staying in Bristol overnight allows you to wake up in the morning and take some time to relax and practice.
It takes away the stress of travelling on the day of the interview, so I would highly recommend this, especially if your interview is in the morning.
How long did it take you to hear back after your Bristol interview?
2-3 weeks, but this varies between candidates.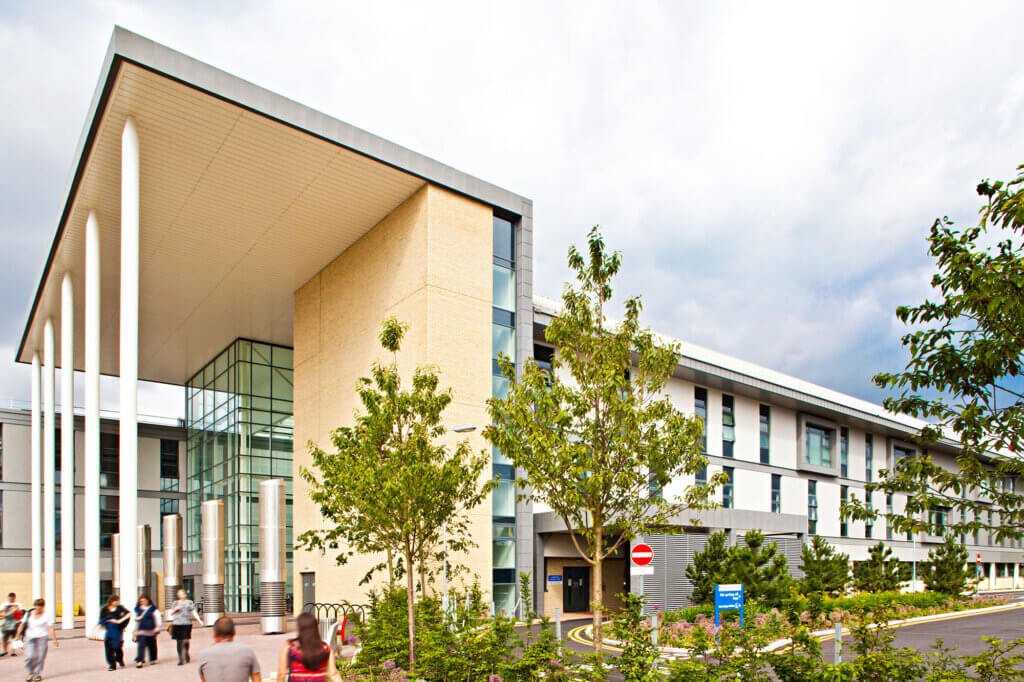 Top Tips for the University of Bristol Dentistry Interview
1. Learn about the course structure and teaching style at the Dental School.
The examiners could expect you to explain why you would be suited to the course, or tell them why you have chosen to apply to this particular course.
2. Research the city of Bristol so that you are able to tell the examiners why you would like to live there for the next 5 years!
3. Use the preparation time wisely.
Before each station, you have 2 minutes of reading and preparation time, which you should use to think about possible topics for your answers.
4. Learn the GDC guidelines and 4 pillars because it will be really impressive if you can incorporate these into your answer if it is relevant.
5. Look into dental technologies and dental news in general, as you may be asked to discuss a topic related to this.
For some example answers to NHS questions, have a look at this page: NHS Questions
It's not quite all about Dentistry but these answer formats could still be really useful for you!
Covid – 2020 Changes for the University of Bristol Dentistry Interview
Is the Bristol MMI different this year?
All interviews at the University of Bristol will be held virtually this year.
More information can be found here: Bristol Interviews