>
X
Loading...
Keele Medicine Interview Questions
Note: This interview profile is based on pre-Covid in person interviews (from 2019 and before). All university interviews changed in 2020-2021 to an online format due to the Covid-19 pandemic. This article will be updated in November 2021 when more information is released about the interview format for this year (2021-2022), which is likely to be in person (and similar to the 2019-2020 format described below).
Keele University uses MMI style interviews to assess candidates. This year Keele Medical School have received over 2500 applications for the A100 programme and over 320 applications for A104. Find out more about Keele Medical School here: Keele Medical School
In this guide we provide an expert insight into past Keele MMI stations, the Keele Medicine interview day and tips for converting your interview into an offer!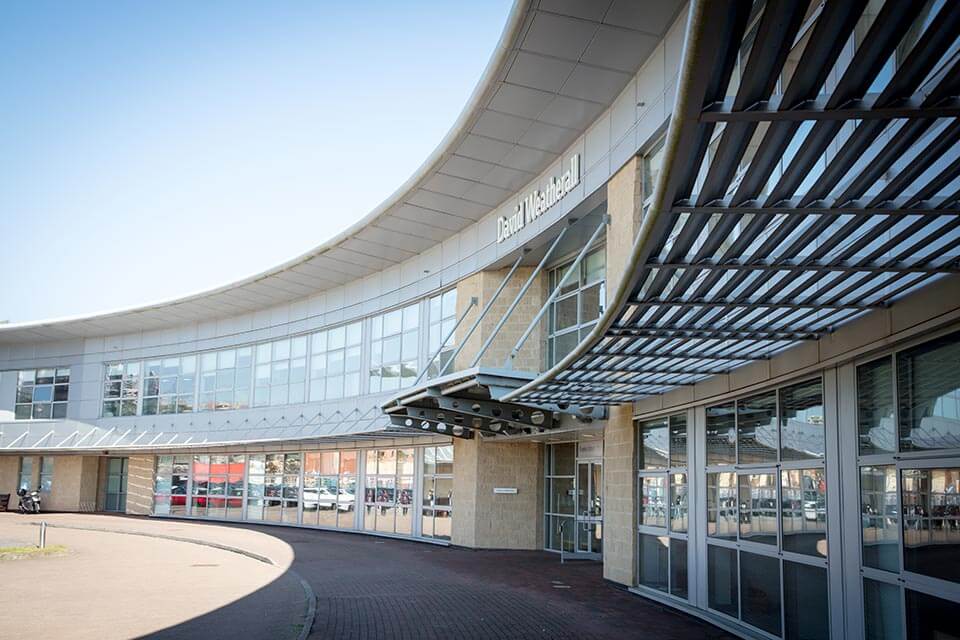 Download Free Medicine Interview Notes
Keele Medicine Interview in a Nutshell
What is Keele University's interview style?
The Keele medicine interview involves 10 MMI Interview stations (including a rest station), each lasting about 5 minutes. Normally there is also a separate test which challenges your ability to perform clinically relevant calculations, but it will not be possible this year due to Covid-19. For 2021 it will be necessary to hold interviews online.
Applicants who are offered an interview will be asked to select a morning or afternoon session and will have two separate 15-minute interviews; you will have two interviewers in each of the 15-minute interviews, so you will be interviewed by four different people.
When are the Keele Medicine Interviews?
Keele interviews take place between late December and March. So, you've got plenty of time to do your research and remember to use the resources provided by the university, such as this video on the Medicine MMIs
What are common topics for the Keele Medicine Interview?
Informing your decision to pursue a medical career
Empathy
Challenges of being a doctor
Awareness of ethical issues in health and society
Resilience
Comprehension
Effective communication
At Medic Mind we've helped many students secure offers from Keele and other medical schools. If you're applying to Keele, we can do a high quality 1-1 mock with you with a Keele tutor and realistic stations uniquely for Keele.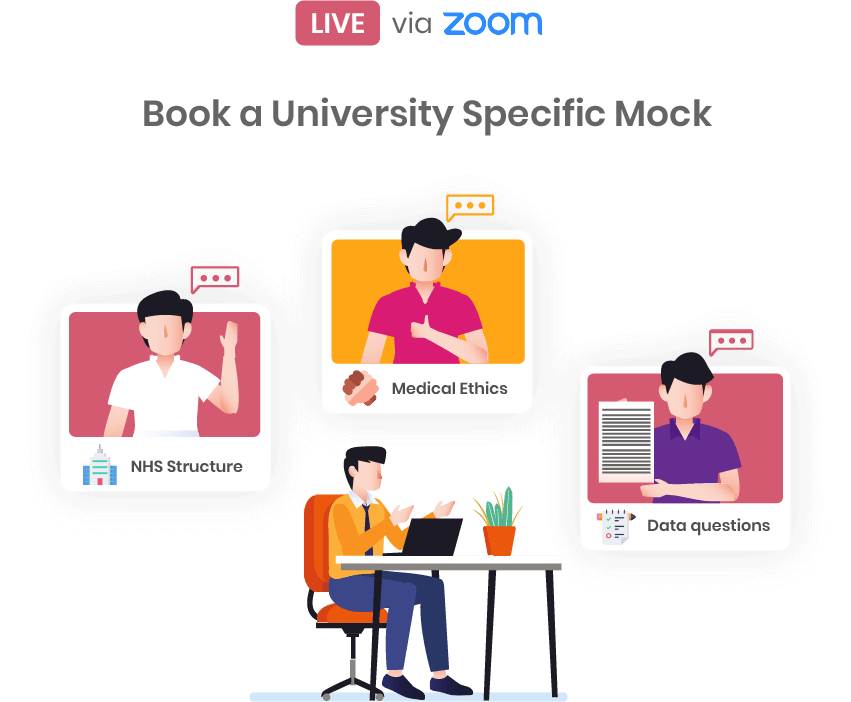 List of Recent Keele Medicine Interview Topics
Theme
Keele Example Questions
Ethical Scenario
The ethics involved in issues such as abortion
Why is patient autonomy important?
Work Experience
General questions centred on personal statement and roles & responsibilities form
What did you learn during your work experience?
Roleplay
Assisting an injured patient
Following instructions
Motivation for Medicine
Why do you want to study Medicine?
Why Keele Medical School?
Personality
What skills do you lack?
Extra-curricular activities
What can you bring to Keele University?
Qualities of a Doctor
Pick different qualities and explain your choice/prioritisation
Roleplay Station 2
Coping with uncertainty in a stressful situation
Dealing with a difficult customer
GP-Patient Interaction Station
Communication skills shown in a video
How do we communicate well?
Current Affairs
Discuss the Covid-19 pandemic
Here are some sample Keele medicine interview stations:
A fellow medical student has put a post on social media about their clinical placement, it includes a selfie which has patients featured in the background. What should you do?
What is your opinion on euthanasia?
Why is confidentiality important? (You can also check out our interview video on confidentiality here Interview Videos )
You are on your first clinical placement, the nurses are extremely busy and have asked you to help. What do you do?
A drug is available as 20mg/5ml: your patient's prescription is for 40mg, how many ml will be given?
To prepare for your Keele MMI interview, may wish to check out our guide to approaching MMI role plays
Insider Guide: Keele Medicine Interview Day
How did the Keele Medicine Interview day work?
Please note that arrangements will be different for the 2021 application year due to social distancing measures, which includes the removal of the clinical calculations test.
First candidates gave in a copy of IDs before being taken in for the numerical test first. which lasted for 30 minutes. Answers were submitted on a computer, though candidates were provided with a pen and paper. After that they were taken upstairs for the interview. They were presented with laminated sheets for instructions, and had 5 mins per station. There were 10 stations all together including a rest station.
How did the Keele Medicine interview day work?
You were not required to bring anything other than your ID, though there was a formal dress code. Before each Keele MMI station, a laminated document was given to candidates prior to entering that station. Feel free to read the document at least 2 times. The Keele interview lasted for about an hour and a half overall. There was little indication for timing within each station (e.g. 1 minute warnings), and a few of the examiners could cut you off.
What were the Keele Medicine Interview examiners like?
Mostly all of the examiners were friendly, and were nodding with smiles. Many stations included follow up questions based on the information provided and candidates' answers. Read our top tips for MMI interviews to make the best impression on the Keele University MMI interviewers !
Did the medicine interviewers at Keele University expect you to know about recent NHS topics?
Yes, the Covid-19 pandemic was beginning at the time so that was one of the topics for discussion. It's a good idea to keep up with what's currently happening in the medical field. For example, you could check the BBC Health website to see if you find any articles that interest you.
How long did it take for you to hear back after the Keele Medicine interview?
This can vary, but it normally takes about 2 weeks to hear back after your Keele MMI interview.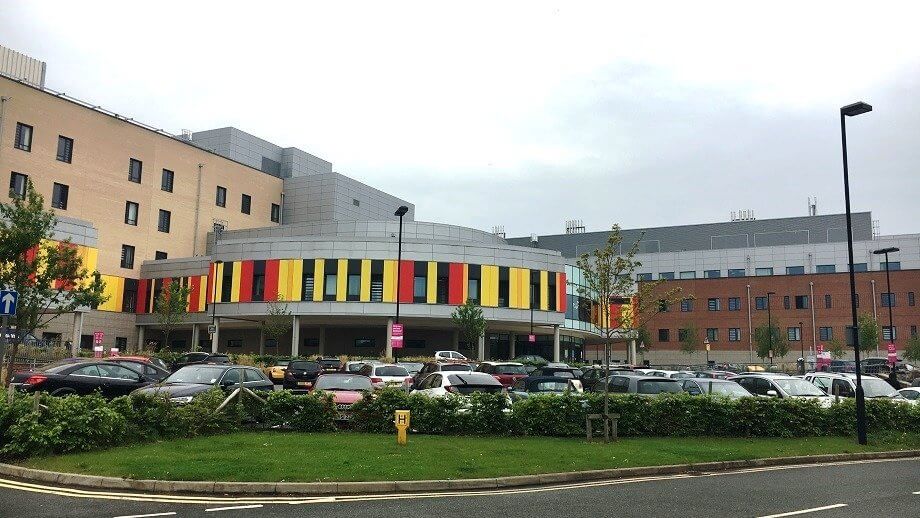 Top Tips for Keele University Medicine Interview
You'll hear it again and again but don't stress – practice and preparing beforehand will help you feel more at ease and ready to answer questions. After that, just remember to try to relax and appear confident.
Know your personal statement and R&R (Roles and Responsibilities) form provided by Keele Medical School – there is often a station dedicated to this so think about what questions could arise from what you wrote. Also, if you had to cut anything out of your personal statement but still wanted to include it, now's your chance to say it or elaborate further!
Read up on the NHS guidelines and constitution – the main idea is that it is a free at point of care service, but having up-to-date knowledge of these will strengthen your performance (these are amongst our many topics covered in Interview Lessons, find out more here: NHS Guidelines
Have your gear ready and set the scene – if your Keele University interview is online, ensure that you have a strong connection in a suitable place where you won't be disturbed by others or background noise. Prepare and have everything in place so that you're aware of how close you need to be to your camera, bearing in mind that you may use hand gestures whilst talking.
Practice mock MMIs – online versions of these, theory and an interview handbook are also included in Medic Mind Interview Lessons. Try a free sample today at MMI Interviews
Download Free Medicine Interview Notes