>
X
Loading...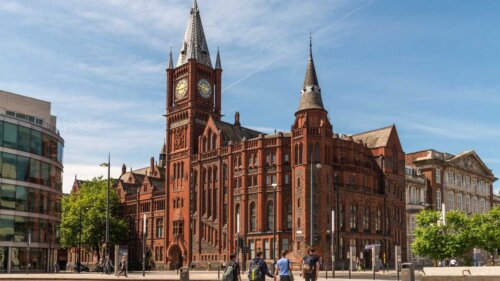 Liverpool Veterinary Interview Questions
Note: This interview Q&A is based on pre-Covid in-person interviews (from 2019 and before). All university interviews changed in 2020-2021 to an online format due to the Covid-19 pandemic. This article has been updated in November 2021 with further updated information, and we will regularly update it!
The University of Liverpool received 1063 applications for 2019/2020 entry and 729 were interviewed with only 445 offers being given. This means that only 1 in 2.4 people who applied received an offer!
For more information about University of Liverpool Veterinary Interviews, click here: Liverpool Veterinary Interviews
The University of Liverpool normally has a 9 station MMI, with each station lasting 5 minutes. In this guide we provide an expert insight into past University of Liverpool MMI stations, the University of Liverpool Veterinary interview day and tips for converting your University of Liverpool Veterinary interview into an offer!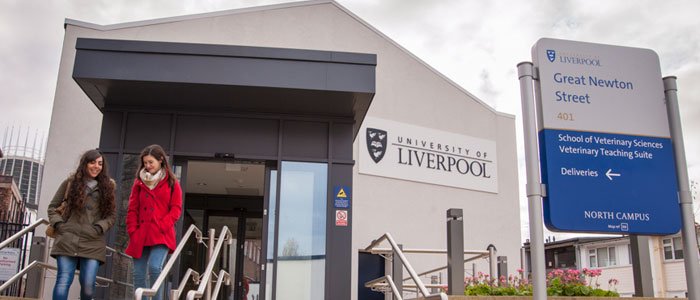 2021/2022 The University of Liverpool MMI in a Nutshell
What is the University of Liverpool Veterinary Interview style?
For 2021/22 entry, the University of Liverpool hasn't yet released information regarding their style of interview or whether these will be taking place in person. Normally, the University of Liverpool has a 9 station MMI, with each station lasting 5 minutes.
When are the University of Liverpool Veterinary Interviews held?
University of Liverpool Veterinary Interviews are usually held in one week in December. The exact dates for 2021/22 entry interviews haven't yet been released.
What are the common topics covered at the University of Liverpool Veterinary Interview?
Common topics discussed at the University of Surrey Veterinary Interview are:
Motivation for Veterinary
Veterinary Ethics
Data Manipulation
Veterinary Skills and Qualities
Decision Making
At Medic Mind we've helped many students secure offers from Liverpool and other Vet Med schools. If you're applying to Liverpool, we can do a high quality 1-1 mock with you with a Liverpool tutor and realistic stations uniquely for Liverpool.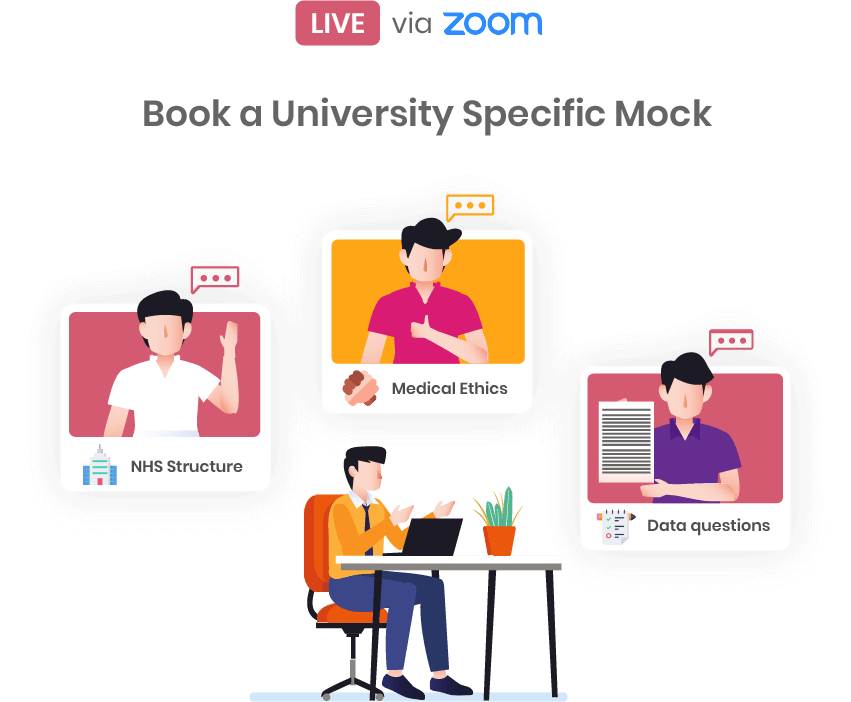 List of Recent University of Liverpool MMI Stations
Theme
Liverpool Example Questions
Motivations for Veterinary
Why do you want to be a vet?
Why do you want to study at Liverpool?
Work Experience
Can you talk about a case that you have seen in practice?
Data Interpretation
Fluid rate calculations
Patient energy requirements
Personality & Skills
What skills do you have to be a vet?
Decision Making
Which patient would be considered a priority?
Veterinary Ethics
Animal testing and the alternatives
Selective dog breeding
Insider Guide: University of Liverpool Interview Day
How did the University of Liverpool Veterinary Medicine Interview day work?
Once arriving in the right part of the campus, students are expected to sign in and provide references for 5 work experience placements, which they will keep. This means that it is worth making copies, so that these aren't the originals. The university wouldn't accept more than 5 references. If you had any additional placements, these weren't taken into account.
After signing in, you wait in the waiting room which was cold, so bring a jacket! When it is time, students are called in to sit around a big table, which can feel a little intimidating. From here, students are briefed on how the interview should work before entering another big hall for the MMI stations themselves. After the interview, there is an optional tour run by current students. You will be shown around all of the university, including the other departments, although there is limited access inside the buildings. The interview takes place on the main campus, rather than their clinical campus, known as Leahurst.
What did you have to bring for the University of Liverpool Veterinary Medicine Interview?
Students need to bring a maximum of 5 work experience references and ID to be scanned in. It never hurts to bring a pen too! There was a range of different outfit choices, varying from smart-casual to smart. I wore a smart black pair of jeans with a blue blouse and a cream cardigan. The most important thing is to be comfortable and warm.
What was the setting for the University of Liverpool Veterinary Medicine Interview?
The interview is run in a large church-like building in the main campus, which can be a bit tricky to find. The rooms are quite big and the MMI stations are run on tables around the edge of the room. Once in the room and on your station, you could see other students on their stations. Interview candidates work around the room in a circle until they have completed all of the stations.
How did you receive information for each University of Liverpool MMI station?
An instruction sheet provides an overview of each station and you are given time to read this before each station starts. The instruction sheet is brief and very simple to understand. The interviewer asks if you are happy to start the interview and then you have a chat about what is on the sheet. You can ask any questions if you don't understand, but it is very simple.
What were the University of Liverpool MMI examiners like?
Some examiners were friendly and encouraging, but others were really cold. I had difficulty understanding what one examiner was asking and she didn't explain herself very well. That said, on the whole, the examiners were really approachable. The examiners also didn't give anything away, which made it a little tricky to understand how well you were doing.
Did the University of Liverpool MMI interviewers ask a lot of follow up questions?
The instruction sheet set the scenario and the examiner followed this up with questions. Some of the examiners had a list of questions and others went with the flow of the conversation. I would say that the structure was more regimented than other universities. The University of Liverpool liked you to stay on track.
How long is the actual University of Liverpool Interview?
Approximately 45 minutes in the MMI, with a campus tour to follow. The exact timings for 2021/22 entry haven't yet been released.
What do you advise for the day? (Accommodation, Travelling)
I would recommend arriving early for the interview. I relied on parking on the campus, and there wasn't any available, so this became quite stressful! Since the university is a campus university, it was quite tricky to find the right building for the interview.
How long did it take you to hear back after your interview?
I personally heard back within a week. Interview results are sent out in batches, with most being delivered in January. Please don't feel panicked if you don't hear back immediately.
Top Tips for the University of Liverpool MMI Interview
1) Arrive early, so that there is plenty of time to get lost and still have time to relax before the interview.
2) Prepare a case study in detail for something that you have seen in practice. The examiners really liked you if you could do this well.
3) Practice mental maths! The data interpretation station didn't have a calculator and this made the maths quite challenging.
4) Bring something warm! It really is quite cold in Liverpool in December. Even inside, the hall is quite big and breezy.
5) Bring copies of your work experience references and select your top 5. The university will not take any more references in than 5.
The University of Liverpool application changes with COVID-19
The University of Liverpool says that…
We do however recognise that not all candidates have equal opportunities for access to work experience and that many placements have been cancelled due to Covid-19 restrictions. We will therefore interview all applicants who have completed 5 days of any type of animal or veterinary-related work experience. In addition, we will accept completion of a Virtual Work Experience MOOC in place of our requirement for 5 days hands-on work experience.
All vet schools have collaborated on this MOOC and all agree it is valuable preparation for entry into the world of veterinary medicine. Interviewers will have access to work experience questionnaires and may ask applicants to reflect on their experiences during their interview but applicants will NOT be scored on the amount of work experience they have been able to complete.
To be shortlisted for an interview, applicants must meet our academic criteria and have declared at least 1 week of work experience on our online questionnaire. Further details concerning the nature and timing of interviews will be provided in October 2021.
To find out more about information about changes to the Liverpool Veterinary interviews, click here: Liverpool Interviews