>
X
Loading...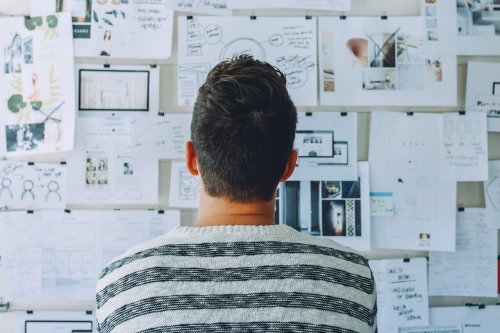 Medic Mind Free Webinar Series for Year 12s 2022
Are you in Year 12 and applying for medicine? Unsure where to start preparing? Unsure when to start preparing?
You've come to the right place. Medic Mind is the UK's Leading Provider of Medical School Application Support. We're running a series of weekly webinars on the medical application process from UCAT to BMAT to everything you need to know for the Personal Statement.
In these webinars we cover a range of topics and we'll keep it fully interactive giving you the ability to speak to our admissions experts who have helped get over 2000 students into medical school. You can ask questions on absolutely everything from what books you should read, how to keep up to date with the news and more.
Find a list of our upcoming webinars below and click "register" to sign up for them.
We only have 100 spaces available for each webinar so it is first come first serve so be sure not to miss out!
All webinars will take place at 6pm BST every Wednesday
#001 What is the UCAT? – Introduction to the UCAT
Join us in our first webinar which will be all about the UCAT and the following:
What the exam involves
How the exam is scored
What each section entails
Why a high score is vital
May, 4, 2022 6pm BST
#002 How to prepare for the UCAT
Planning your preparation for the UCAT can help ensure you get a higher score, join us in an hour-long webinar. We will cover the following:
When to start preparing
What resources to use
Q&A for any tips
May, 11, 2022 6pm BST
#003 Introduction to UCAT Verbal Reasoning
We will cover the following points in the hour-long webinar:
Crucial time-saving techniques for VR
Practice questions on VR
Common traps
Top tips for maximising your score
May, 18, 2022 6pm BST
#004 Introduction to UCAT Decision Making
We will cover the following points in the hour-long webinar:
Crucial time-saving techniques for DM
Practice questions on DM
Common traps
Top tips for maximising your score
May, 25, 2022 6pm BST
#005 Intro to UCAT Quantitative Reasoning
We will cover the following points in the hour-long webinar
Crucial time-saving techniques for QR
Practice questions on QR
Common traps
Top tips for maximising your score
Mental maths tips
June, 1, 2022 6pm BST
#006 Intro to UCAT Abstract Reasoning
We will cover the following points in the hour-long webinar
Crucial time-saving techniques for AR
Practice questions on AR
Common traps
Top tips for maximising your score
Recent changes to AR
June, 8, 2022 6pm BST
#007 Intro to UCAT Situational Judgement
We will cover the following points in the hour-long webinar
Crucial time-saving techniques for SJT
Practice questions on SJT
Medical ethics
Top tips for maximising your score
June, 15, 2022 6pm BST