>
X
Loading...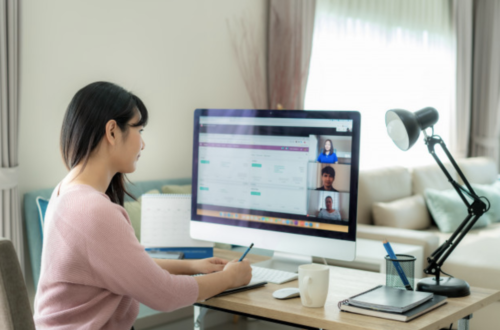 The Ultimate Guide to Online Medicine Interviews
COVID-19 has changed the world in so many ways and medical schools, like the rest of us, have been forced to adapt. From expectations of work experience to interview guidelines, the admissions process has been tweaked to offer safe yet effective solutions to the issues caused by the pandemic. One such solution has been the implementation of online medicine Multiple Mini Interviews (MMIs).
MMIs have been around for a few years and allow medical schools to assess multiple competencies in order to select the right candidates for their program. However, with travel restrictions, social distancing orders and other COVID-19 restrictions, real-time MMIs have had to take a backseat. With virtual modes of communication becoming the norm, most institutions have embraced online interviews. We, at Medic Mind, have put together this guide on how to tackle online medicine MMIs to give you the best shot at acing your interviews and joining the future generation of medical professionals. 
Should you be worried about Online Medicine Interviews?
As with all things new, it is natural that online MMIs might make you a little nervous. However, there are plenty of advantages that you, as an applicant, have taking the interview from the comfort of your own home. With full control of your environment and the opportunity to sit for your interview from a place that isn't new to you, online MMIs offer a boost of confidence to a nervous interviewee.
There are multiple ways in which your interview could be conducted; broadly, these can be categorized as live or recorded interviews. The former involves a panel of interviewers who will assess you across multiple stations during a video call. The latter may involve the use of a private interview platform wherein your responses will be recorded to be reviewed later. The content of online MMIs, however, will remain largely similar to traditional interviews.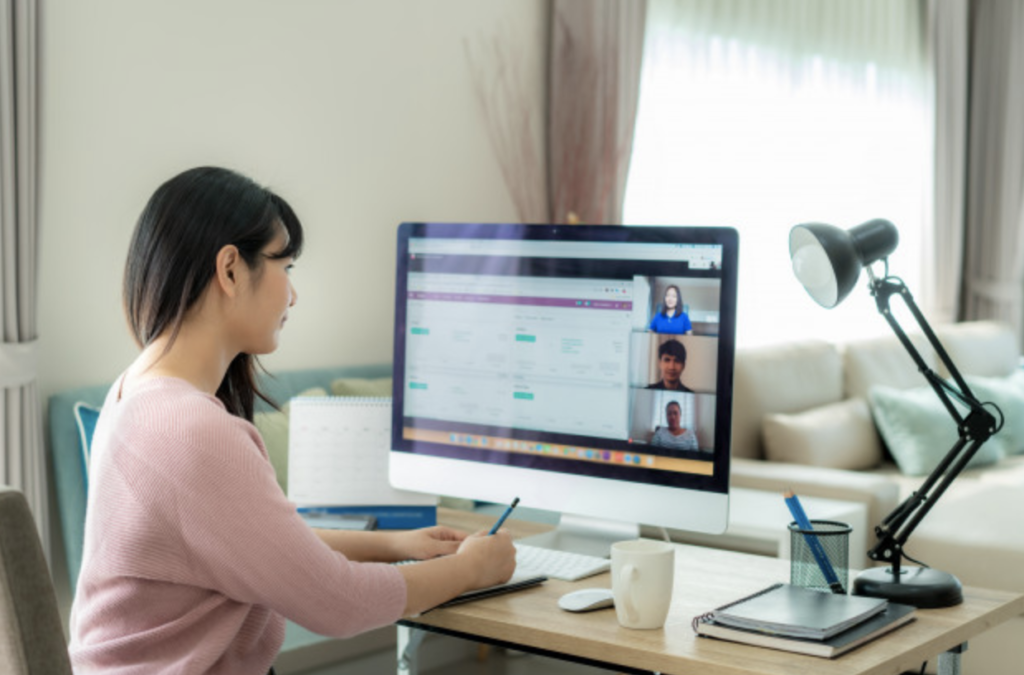 With this guide and a little practice, there is absolutely no need to be worried about online interviews. While that's easier said than done, the tips we layout will help you perfectly prep, practice and present for your interview. 
How to Prepare for Online Medicine Interviews
• Lights, camera, action! Prior to your interview, ensure you perform a thorough audio and video check. Ensure good visibility (i..; avoid poor lighting and shadows), quiet surroundings and a distraction-free environment. If you have access to one, a good pair of headphones with a microphone attachment can massively improve sound transmission. However, this is not a necessity. Ensure your device is fully charged and that you have access to a bottle of water to keep hydrated. Most importantly, ensure that you will have access to a strong wifi connection!
• Practice makes perfect. One of the biggest differences between video and in-person interviews is the difference in the translation of body language. More conspicuous cues are better picked up in person and so, it's important to practice speaking into a camera. Learn how to maintain eye contact, use hand gestures (if appropriate) and maintain good rapport virtually. Good posture and enunciation can also go a long way in the online MMI. A good rule of thumb is to position yourself so that your head and shoulders are clearly visible in the middle of the frame and that your gaze moves only across the top half of the screen. This will translate more naturally without seeming distracted. Try video calling a friend and practicing more formal chatter with a focus on communication styles and non-verbal presentation.
• Cheaters never prosper. It can be tempting to have scripts sitting behind your computer to help answer the more common questions. Aside from being highly unethical, it is also incredibly easy for the trained eye to pick up on this; your interviewers have seen it all before and will value genuine conversation over-rehearsed dialogue. 
• Do your research. Know what to expect before you walk into the room. From what identification they may ask for to what style of interview your university is adopting, you can never be too prepared. While surprises are unavoidable, being proactive in your preparation can help calm your nerves. One of the many ways in which to prepare is to refer to the university specific chapter of this guide to learn more about the universities to which you have applied.
• Have a backup plan. Technology is no stranger to last-minute malfunction and it almost always seems to happen at the most unfortunate times. Ensure you have access to another device on stand-by in case your device glitches during the interview. This will allow for a smooth transition and little wasted time. It will also show your interviewers that you're always prepared; a skill integral to medical professionals.
University Specific Guidelines
Below is a list of the universities that previously opted for online medicine interviews. More universities have moved back to in-person interviews but this is dependent on COVID regulations at the time of your interview. It's good to prepare for both formats just in case and in both instances, the skills the interviewers are looking for are still the same. Use our university interview guides to find out specific information for each university!
University of Aberdeen
Anglia Ruskin University (offering a 'preparation session' beforehand and using a private platform)
Aston University
Barts
University of Birmingham
Brighton & Sussex Medical School (via Zoom)
Bristol (via Zoom)
Brunel (via Zoom)
University of Buckingham
Cambridge
Cardiff University
University of Central Lancashire
University of Dundee (via Blackboard Collaborate)
University of Edinburgh
University of Exeter
University of Glasgow
Hull York Medical School (offering a virtual pre-brief session to all invited candidates)
Imperial College London
Keele University (two separate 15-minute interviews with two interviewers per interview)
Kent and Medway Medical School (preferences in-person attendance except for those living abroad, self-isolating or unable to attend in light of COVID-19 guidelines)
King's College London
Lancaster Medical school (yet to confirm)
University of Leeds (yet to confirm but online interviews are likely)
Leicester Medical School
University of Liverpool
University of Manchester
Newcastle University (MMI has been replaced with virtual panel interviews with two interviewers per panel)
Norwich
Nottingham (via Microsoft Teams)
Oxford
University of Plymouth (standard MMI format may be different but applicants will be informed of any changes in advance)
Queens Belfast (yet to confirm)
Sheffield (standard MMI replaced with online panel interviews)
Southampton
St. Andrews (via Microsoft Teams)
St. George's, University of London
Sunderland (via Microsoft Teams)
Swansea University (via Zoom)
UCL (virtual structured panel interviews)
Warwick
More information about specific interview guidelines can be found on each university's website. As an applicant, you also have the right to contact your university to request more information prior to your interview. As previously stated, you can never be too prepared, and getting in touch with your university can do no harm. 
As evident from the aforementioned list, some universities are using specific software for their interviews. Most commonly, these include Zoom and Microsoft Teams. With the rise of these platforms over the course of the pandemic, chances are you're already familiar with them but if not, keep on reading for guidance on how to use these softwares.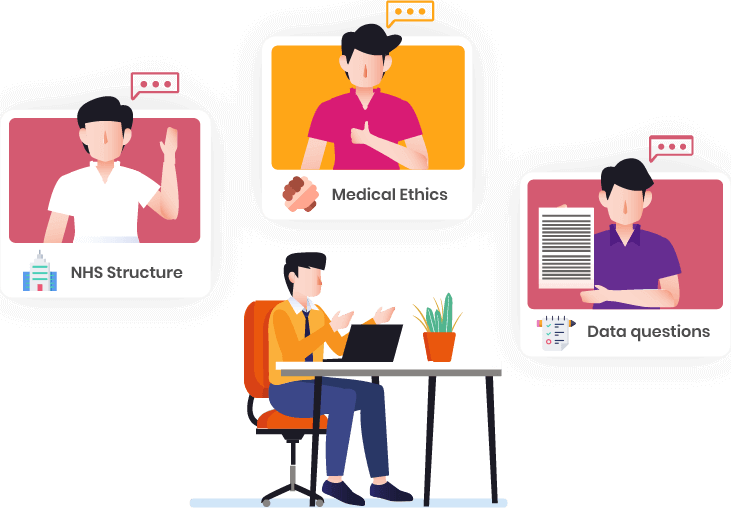 Zoom Medicine Interviews
Brunel, Bristol, Brighton & Sussex and Swansea medical schools used the cloud-based audio and video platform, Zoom, for their interviews in 2021. Whilst Zoom can be accessed via a Chrome browser, downloading the application onto your desktop may offer a smoother experience on the day. To join your interview, you will be given an invite with a unique meeting ID and password. Zoom offers test calls which can be extremely useful to better understand the platform prior to your interview. 
Microsoft Teams Medicine Interviews
Nottingham, St. Andrews and Sunderland used Microsoft Teams in 2021. This is a chat-based virtual space that brings together all Microsoft applications, including Skype and Outlook. To join a meeting, you will be sent a link from the host of your interview. Like Zoom, Microsoft Teams can also be used via a browser or downloaded onto your device; we suggest the latter. 
Blackboard Collective Medicine Interviews
Dundee Medical School used the Blackboard Collective, a web conferencing platform in 2021. Fairly straightforward to use, all you will require is a link from the moderator of your session. You do not need to download any application to access your meeting. 
Medical school interviews can be a nerve-wracking experience even without the changes brought about by COVID-19 and, in true 2020 style, applicants for the upcoming academic year will be facing an unprecedented and unique challenge – one that is yours to own.
With some things outside your control, there is immense power in preparation. At the end of the day your interview will boil down to one thing – genuine passion for a career in medicine. So, in light of all the tips and tricks laid out above, just remember to stay calm, focussed and authentic; the rest will follow.
Good luck, stay safe and we hope to see you alongside us in the NHS very soon!