>
X
Loading...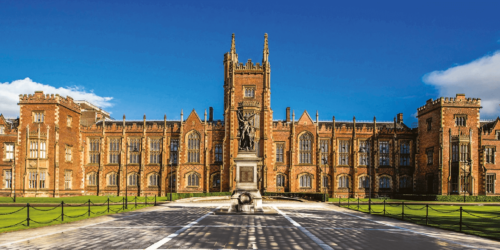 Queen's University Belfast Medicine Interview Questions
Note: This interview Q&A is based on pre-COVID in-person interviews (from 2019 and before). All university interviews changed in 2020-2021 to an online format due to the COVID-19 pandemic. This article has been updated in November 2021 with the latest information, and we will continue to regularly update it!
Queen's University Belfast Medical School interviewed 792 candidates in 2020/2021, and ultimately gave out 435 offers. This means that roughly 55% of people who took the Belfast interview received an offer.
The Belfast Medical School interview has an MMI set up with 9 stations, including rest stations. The number of stations for the 2021-22 interviews might change as the interview will be held virtually for this cycle. In this guide we provide an expert insight into past Queen's University Belfast MMI stations, the Belfast Medicine interview day and tips for converting your Queen's University Belfast Medical School interview into an offer!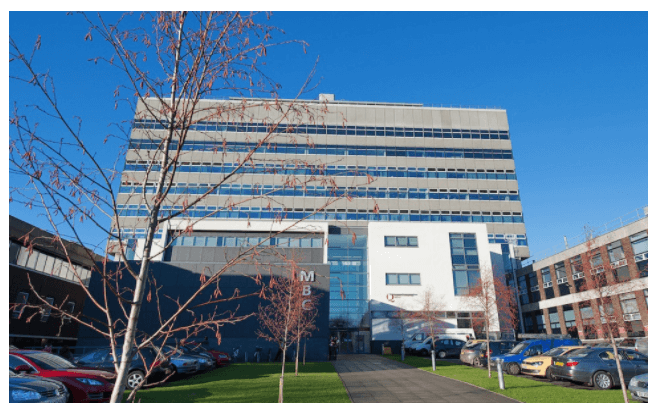 Queen's University Belfast Medicine Interview in a Nutshell
What is the Belfast Medical School interview style?
There are 9 MMI stations, with some being rest stations. You are given about 4-6 minutes to answer each question. This might change for the 2021-22 cycle as the interviews are being held virtually.
What are the Belfast MMI Dates?
Belfast will hold interviews between mid-December and March.
What are the common topics covered at the Belfast Medicine interview?
Empathetic communication and understanding
Problem solving and application
Moral reasoning and ethical understanding
Communication skills
How many people interviewed in 2020/21 at Belfast?
In 2020/21, Queen's University Belfast Medical School interviewed 792 students.
How many interviewed applicants received an offer from Belfast?
In 2020/21, 435 of the 792 students interviewed received a Belfast Medicine Offer. This means that roughly 1 in 1.8 students received an offer after the Belfast MMI.
For more information about the Belfast Medicine Interview and Medical School, check this out: Belfast Medicine Interview
At Medic Mind we've helped many students secure offers from QUB and other medical schools. If you're applying to QUB, we can do a high quality 1-1 mock with you with a QUB tutor and realistic stations uniquely for QUB.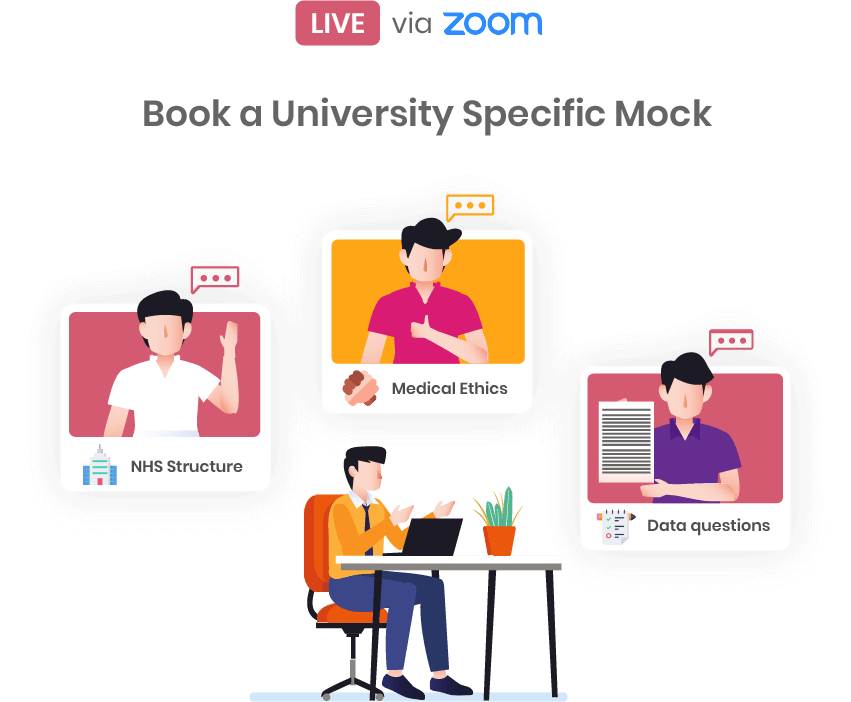 List of Recent Queen's University Belfast Medicine Interview Topics
Theme
QUB Example Questions
Motivation for Medicine
Understanding of the career
Work Experience
Insight into healthcare
Communication & Role-Play
Empathy
Hearing or breaking bad news
Altruism
Difficult/sensitive decision making
Personality & Skills
Discussion and opinions on various topics
NHS Hot Topics
Knowledge of NHS policies and systems, e.g. hospital structure, resource allocation etc.
Medical Ethics
Balanced discussions on common ethical issues, e.g. abortion, vaccinations etc.
Prioritization
Personal Statement
Discuss activities mention in the personal statement
Other
Why Queen's?
If you wish to practice Belfast MMI mocks, here are some sample questions:
What insight into healthcare did you gain from your work experience, and how did this either confirm, or make you doubt your decision to apply for Medicine?
Tell your friend that you cannot come to her 18th birthday party due to a family emergency, even though she has already changed the date for you once.
Help your elderly neighbour reverse his car out of his driveway.
You find out that your friend has an eating disorder.
How do you react to this?
An ex-prisoner who is now training to be a school teacher and a 14 year old girl who wants to be a doctor when she's older have both been diagnosed with a terminal illness.
You can only treat one person.
Who would you choose to treat and why?
Give me an example of a time you have shown good communication skills.
Discuss NHS waiting times.
You are the receptionist of a busy surgery and a patient is angry about his appointment being 15 minutes late.
Deal with this situation.
Insider Guide: Queen's University Belfast Medicine Interview Day
How does the Belfast Medical School Interview day work?
In the past, the interviews were held in-person and included a tour of the facilities. It has been confirmed that for 2021-22, the interviews will be held virtually and changes to the number of MMI stations are expected but have yet to be released. QUB has stated that all invited applicants will receive further information via email upon invitation.
What do you have to bring for the Queen's University Belfast Medical School Interview?
The dress code is smart casual, so wear something professional but also something which you are comfortable in, as this will really help with feeling more relaxed on the day. The university will email you with the necessary documents that you will need to bring, so make sure you read this email very carefully and get your documents ready in advance.
As it's a virtual interview, you will need a strong and stable wifi connection, working webcam and microphone as well as a quiet space to sit your interview.
Are all the Belfast MMI stations marked equally?
Each station in the Queen's Belfast MMI is marked equally and independently by different assessors. Each one is weighted equally in the final summation of a candidates marks which means that poor performance in one station can be made up with a strong performance elsewhere.

How do you receive information for the Belfast MMI questions?
You will have 1 minute reading time prior to each station where you will be given information regarding the context and content of the upcoming station. This time should be used to structure your response. Any other information will be given before the MMI commences or during individual stations.
What are the Queen's University Belfast MMI interviewers like?
It is not uncommon for the interviewers to be neutral in their expressions and interactions. This is done to provide unbiased marking and sometimes, to assess the applicant's capacity to deal with stressful situations.
It's important to maintain an approachable, yet confident and professional approach regardless of the demeanor of the interviewers.
Do the Queen's University Belfast MMI interviewers ask a lot of follow up questions?
Any follow up questions are based on a pre-determined list, and tend to be closely linked to the topic of the station. Not all the stations will have follow up questions.
How long is the actual Belfast Medicine interview?
The interview itself is typically around 1 hour long but this is subject to change depending on how the format is altered for the virtual cycle in 2021-22.
Logistical advice for the interview?
For virtual interviews, ensure you have a quiet and bright space with a strong wifi connection and working camera and microphone. Ensure you will not be disturbed during your interview and avoid sitting in front of a bright light or window to prevent glare. Ideally, set up your interview space prior to the day and practice in that setting a few times to ensure comfort and logistical ease. If the university allows, it is helpful to have water to sip on throughout the interview.
How long does it take to hear back after your Belfast Medical School interview?
Typically, candidates will hear back in a few weeks but this is subject to variations and delays due to the pandemic.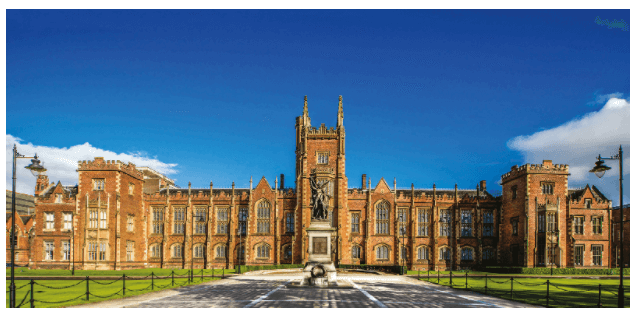 Top Tips for the Queen's University Belfast Medicine Interview
1. Practise role play with family and friends.
This is a different type of skill compared to what you're used to, so getting some practice in beforehand would give you a better idea of what to expect. It might also help you feel more relaxed when you're faced with it in the interview. Ideally, practice interactions with a variety of demographics (non-english speakers, older patients, children etc).
2. Read over your personal statement.
The examiners might pick up on personality traits, skills or work experience you've mentioned in your personal statement, so make sure you know what you included in it and try and think of things you might be able to talk about in your interview. Ensure you reflect thoroughly as this is a key skill for medics!
3. Practice ethical scenarios.
UCAT SJTs are a good place to start for these types of questions. Read the question, think about all the different opinions and create a discussion in your head, which you would be able to communicate to an examiner.
Here is a great blog post full of tips for ethics questions: Medical Ethics
4. Read medical articles and watch medical news.
Read medical articles and watch medical news. It could be really useful to have some extended knowledge about Medicine or the NHS which you would be able to bring into relevant stations. Be sure to use credible sources, such as BMJStudent or BBC Health as opposed to blog posts or Wikipedia.
Check out this blog post too, about NHS questions: NHS Hot Topics
5. Practice speaking your answers.
It's great to have lots of ideas in your head but in the interview, you will have to talk!
Talk to yourself in the mirror to get used to the sound of your own voice, and to make sure you can make your answers flow. Additionally, record yourself practicing popular questions, like "Why Medicine?" on Zoom to further assess your non-verbal communication skills as this can be tricky to perfect virtually.
Covid – 2021 Changes for Queen's University Belfast Medicine Interview
Is the Belfast MMI different this year?
Queen's University Belfast have stated that they are holding their interviews virtually for 2021-22 to prevent unecessary travel to Belfast.

Here is the official page with Belfast Medical School interview information: Medical School of Belfast
If the interviews are held online, here is some useful guidance from the Medical Schools Council on how to tackle them: Medicine Interviews