>
X
Loading...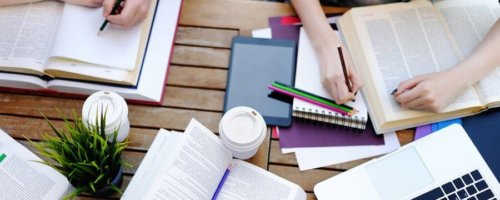 Reapplying to Dentistry
Deciding to reapply to dentistry shows great resilience and commitment. It may be extremely disappointing to have been rejected from Dental School. However, every dentist has had setbacks and challenges during their career journey. There is still every hope that in the future you will have a successful dental application. Maintain optimism, and remember that this disappointment is only temporary. 
Researching your options 
Although the next year or so may pan out slightly differently to how you anticipated there are still a wide variety of options which you can explore to suit what you would like to do next. Whether you wish to reapply to dentistry or take another career pathway there are several options. 
Taking a gap year and reapplying to Dental School
You may not have planned to take a gap year but taking a year out of study can give you the time and space required to improve your dental application. The next 6 years will be filled with exams and hard work, it is important you take the time to have some fun. Although parts of your gap year will be spent improving your application, resitting admissions tests, or school exams you will also have time to earn some money or see different parts of the country and world. Consider taking up a new hobby and explore what a meaningful and purposive life looks like for you stripping away academia and careers.
How to improve your Dental School Application.
It is important that you set yourself small achievable goals to improve your application. Having a plan of how you will move forward and spend the next year can prevent you procrastinating and help you to improve your application.
Reflecting on your previous application
To make improvements to your application you need to take the time to reflect on why you were initially rejected. Contact each of your universities to ask them for candidate specific feedback. When considering how to boost your application consider your academic and non- academic credentials. 
Academic Credentials 
Many dental schools have academic thresholds and cut off values which they use as part of their selection process. If you are reapplying to dentistry you will have to re-sit the UCAT and BMAT. Although resitting the UCAT does not guarantee a higher score second time around with experience you are likely to find the admissions test much easier. Consider whether UCAT tutoring may be beneficial to help boost your score. If your grades held you back discuss the options of re-marks and re-sits with your schools' careers officer. You can resist your a-levels as an external candidate. Take into consideration how each university weight your academic achievements, especially if you are reapplying having already achieved the required a-level grades. Consider how you can more strategically apply to dental school, utilising your strengths.
Non-academic credentials
Gaining more life and dental specific work experiences can help you improve the content of your personal statement and your performance at interview. Engaging in extra-curricular activities beyond dentistry will help you develop a variety of transferable skills needed by dentists. You can discuss these as part of the admissions process. Dental work experience will give you an understanding of what a career in dentistry involves helping you decide is a re-application is for you. Aim to gain direct observations in dentistry in a variety of settings. It is a good idea to engage in any voluntary or paid work involving caring and interacting with people. As well as direct experiences you can boost your interview performance by reading and staying informed about issues in the dentistry field. Furthermore, talk directly to dentists and dental students. Investigate dentistry through online e-Learning Resources offered by Medical Schools. For example, the University of Sheffield Dental School offer students a MOOC "Discover Dentistry" which exposes students to the realities of a career in dentistry. 
Other Options for prospective dental students who do not have any offers. 
There are several alternative options to reapplying to dentistry following a gap year, it is a good idea to explore all your other options.
Applying for postgraduate Dentistry
There are several alternative options to reapplying to dentistry following a gap year, it is a good idea to explore all your other options. Studying a dental related degree might not have been what you initially had in mind but can open doors and potentially suit you better than a standard Dental Degree. There are several degrees which you can complete which will lead you to the opportunity to complete graduate entry Medicine at Aberdeen, Kings, Liverpool and UCLan. 
Changing career paths
Alternatively, you may choose to begin a career journey in a career similar to dentistry such as Dental Technology or Dental Nursing. Many of these course options may be available through clearing meaning that you can transition straight into university.
Once you have begun your application to dentistry it can feel as if you are tied to this career or something similar. All the work experience and experiences you have gained as part of your dental school application will have helped you to learn valuable life skills and develop transferable skills utilisable in almost every career. If you are doubting whether dentistry is what you want to do, think about your initial motivation to become a Dentist. Are these reasons still motivating and applicable for you? It can be useful to get insights from parents, friends, family members and careers advisors but remember it is your career and your life.