>
X
Loading...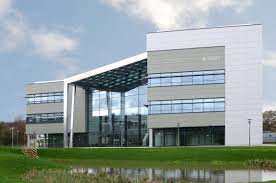 Surrey Veterinary MMI Interview Questions
Note: This interview Q&A is based on pre-Covid in-person interviews (from 2019 and before). All university interviews changed in 2020-2021 to an online format due to the Covid-19 pandemic. This article has been updated in November 2021 with further updated information, and we will regularly update it!
The University of Surrey is a fairly new veterinary school, who have recently gained accreditation with the RCVS. Students studying at the University of Surrey benefit from the new £45 million state of the art facilities, including a new £11 million Pathology centre.
For more information about University of Surrey Veterinary Interviews, click here: Surrey Veterinary Interviews
For 2021/22 entry, arrangements are being made for the interviews to take place remotely via Zoom. The University of Surrey Veterinary Interview normally has a 7 station MMI, with each station lasting 4 minutes. In this guide we provide an expert insight into past University of Surrey Veterinary interview stations, the University of Surrey veterinary interview day and tips for converting your University of Surrey veterinary interview into an offer!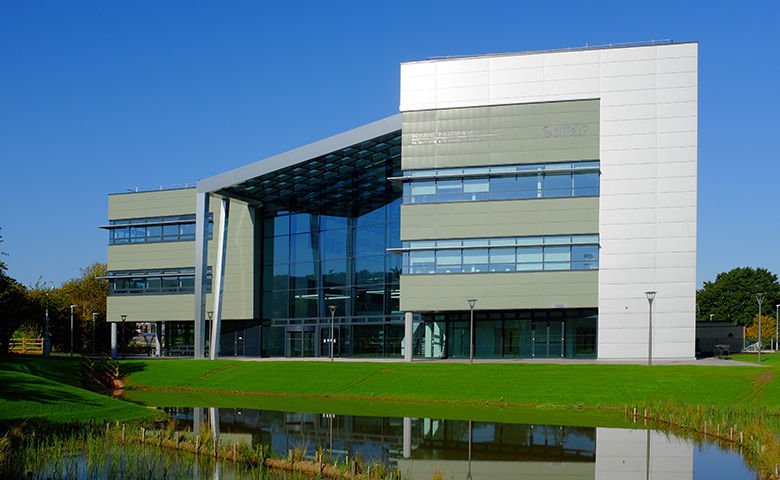 2021/2022 The University of Surrey Veterinary Interview in a Nutshell
What is the University of Surrey Veterinary Interview style?
The University of Surrey Veterinary Interview usually has a 7 station MMI, with each station lasting 4 minutes. The format for 2021/22 entry hasn't yet been released but it has been stated that the MMI cycle will last under one hour.
When are the University of Surrey Veterinary Interviews held?
University of Surrey Veterinary Interviews will be held between November 2021 and January 2022.
What are the common topics covered at the University of Surrey Veterinary Interview?
Common topics discussed at the University of Surrey Veterinary Interview are:
Role play
Ethics
Decision Making
Veterinary Skills and Qualities
At Medic Mind we've helped many students secure offers from Surrey and other Vet Med schools. If you're applying to Surrey, we can do a high quality 1-1 mock with you with a Surrey tutor and realistic stations uniquely for Surrey.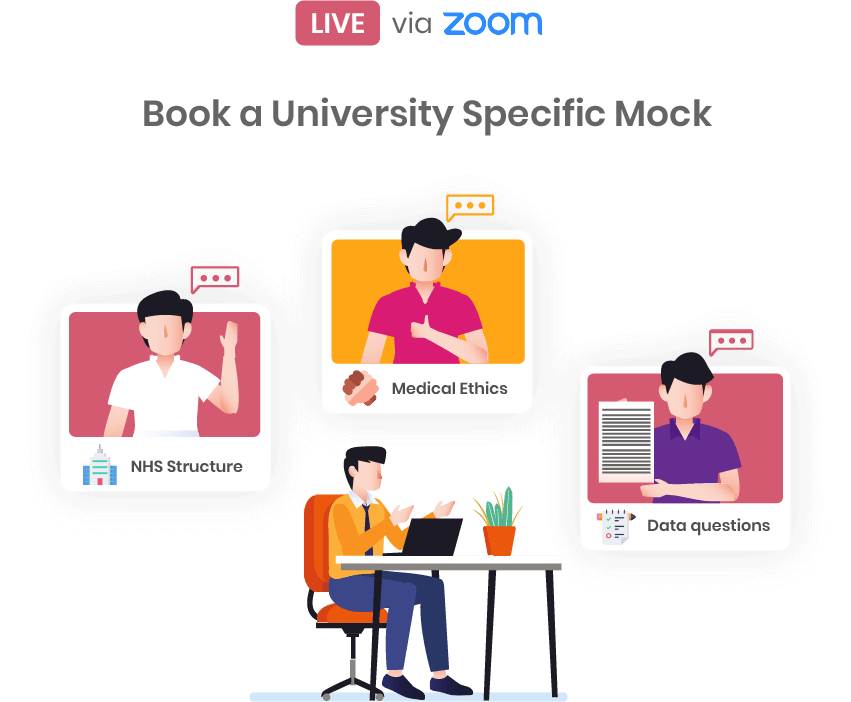 List of Recent University of Surrey Veterinary MMI Stations
Theme
Surrey Example Questions
Role Play
Problem solving a physical activity
Give another person instructions to follow
Ethical Scenarios
Euthanasia
Supporting other students
Personality & Skills
Leadership
Decision making
Priorities in pressured situations
Insider Guide: University of Surrey Veterinary Interview Day
How did the University of Surrey Veterinary Interview day work?
For 2020, interviews were held online via Zoom, due to Covid-19. These will be conducted by Surrey staff, external vets and final year vet students. Students are assessed on their attributes as outlined by the RCVS' Day One Competencies.
For in-person, I arrived at the main building reception and gave them my confirmation of ID. I was then given a card to wear around my neck which detailed my group letter and was told to make myself comfortable whilst I waited for my group to be called into the welcome talk.
I found somewhere to sit and was approached by two vet students who were currently studying at the university. I conversed with them for about 15 – 20 minutes (which really eased my nerves and made the situation feel more casual) before being called and led to the lecture hall where the MMI format was explained clearly to us.
We then watched a 5 – 10 minute long welcome video after which, we were divided into 2 groups. One of which would go on the tour first and then sit the MMI, the other would do the opposite. My group was to do the MMIs first so when we were called up we were led to the MMI zone which was about a 2 minute walk away.
After the MMIs, they took us on a reasonably detailed tour around the site after which, we were free to go home.
What did you have to bring for the University of Surrey Veterinary Interview?
In your interview is online, you will be expected to complete a Confidentiality form prior to the agreement and upload the requested documents to the Surrey Self Portal. The meeting will be held by Zoom due to COVID-19.
I had to bring confirmation of ID (e.g. a passport or driving license). The dress code was fairly subjective ranging from smart to smart casual. I opted for a navy suit, like the majority of others. Some were a bit more experimental (i.e. wearing a smart casual dress) but nothing too out there.
I would say the safe option is to wear a suit however if you want to stand out a bit, there's nothing wrong with wearing a somewhat colourful shirt or with some smart jeans and smart shoes, trainers are a definite no no.
What was the setting for the in-person University of Surrey Veterinary Interview?
We were led to a corridor that was connected to multiple rooms but also had some open spaces within it. There were 8 stations which were, for the most part, tables spread out across this corridor with makeshift dividers in between each other.
Two of the stations however were located in opposite ends of one of the rooms which was connected to the corridor. These 2 stations, of course, offered much more privacy however – even though you were often sat right next to another station – everyone, including you, is focused on their own mini interview so privacy didn't seem to be a problem.
How did you receive information for each University of Surrey MMI station?
Before any of the interviews began, they briefed us on how it would work: once we were sat at the station there would be a sound to signal that the reading time had begun. Another sound would signal the end of this reading time followed by another beeping sound which indicated that there was 1 minute left out of the 5 minutes given to answer and then lastly there would be a final bleep to signal that time was up.
There was information printed on a piece of paper on the table of each station. We were given 1 minute to read this and 5 minutes to answer. Each station had rough paper and a pen to note down any ideas as you're reading. My advice would be to read it through 2 or 3 times at least. The most important thing is that you understand it.
As you're reading, breathe and relax, remember you know how to read and don't let your mind block out the meaning of the words as you're reading them. The instructions are very clear and are in no way cryptic.
If you have enough time, jot down some ideas, even if they make no sense to others they only need to make sense to you. Remember you have to be talking for 5 minutes so the best thing to do is write down a word for each point you're going to make that will remind you of that point and make sure there are enough points that will fill that time so if you think you've run out of things to say, you can look down at your rough working to remind you of another thing to say.
What were the University of Surrey Veterinary examiners like?
Most of the examiners were quite neutral and professional – neither friendly nor cold. They had a job to do and they were going to do it but they weren't going to put you off by being cold or encourage you by being friendly.
However there was 1 examiner who was particularly cold. He was clearly trying to put me off as he was analysing my suit and giving cryptic facial expression responses to what I was saying. At first this made me feel less confident and insecure in what I was saying.
However I realised that the best thing to do in this situation is remember, it's all an act. He's playing a game with you and you have to play the game too. I just carried on smiling at him as if nothing was wrong, clearly showing that I wasn't going to be phased and continued making my point whether it was right or wrong.
I believe this is important because once you've started making your point it's very difficult to backtrack. Best thing to do in my opinion is to continue without hesitation. What you said may well have not been the ideal answer but at least you stood your ground and that can be enough to score you points.
Did the University of Surrey Veterinary interviewers ask a lot of follow up questions?
A couple of the stations had questions listed in the instructions and even in these stations the examiners created questions in response to the points you were making. They definitely felt more like discussions rather than me talking for 5 minutes as I was often challenged at various points in my answer. One of the stations I ran out of things to talk about so I had about 10 seconds of silence and I could hear that the other examiners were asking different questions to what they asked me.
How long is the actual University of Surrey Veterinary Interview?
4 minutes per station, there were 7 stations so in total it lasted around 30 minutes. The exact timings for 2021/22 entry MMIs haven't yet been released.
What do you advise for the day? (Accommodation, Travelling)
Wear something ranging from smart casual to smart, this includes for Zoom interviews. No trainers of course. Suits are the safest option but if you really want to stand out you can experiment a little. In general, just use your common sense, something like a really short skirt is obviously inappropriate.
I would say only bring what they've asked you to. You want to feel relaxed and comfortable, that's the most important thing. Maybe it would be a good idea to bring a bottle of water with you too. I live near Surrey university so I was dropped off there in the morning. However, if you live far away, I would advise travelling the night before and staying in a nearby hotel if you can. This is what I did for the other universities and it just means you can wake up, have breakfast and just relax for a couple hours before the interview.
The last thing you want is the stress of travelling as you don't know what could go wrong on the day. If you can't do this then I'd advise picking a later time slot and giving yourself an excess of time to get there. If you arrive really early then it might be a good idea to go for a walk and ground yourself a bit, like I said the most important thing in my opinion is to be as relaxed and comfortable as possible.
How long did it take you to hear back after your interview?
2 weeks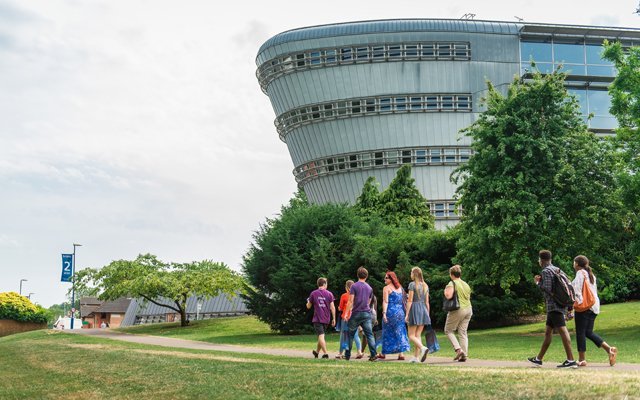 Top Tips for University of Surrey MMI Interview
1) Practise in whatever way you can. You need some sort of experience as you don't want to go into this blindly. If you have at least some experience you will be so much more confident.
2) Know your stuff. You can't possibly know everything about the vet world but make sure you're keeping up to date on a lot of current affairs as even if a question doesn't directly ask about a specific current affair, you can bring your extensive knowledge into any answer to score those extra points and impress the examiner – this makes a huge difference.
3) Make sure you're clear on all your work experience. If you haven't kept a notebook of your work experience then try and recall everything on paper before your interviews and make sure you remember key stand out details as these are also point scorers that you can bring into any answer. If you answer a question and give a relevant example of something you've seen or done during your work experience they love it.
4) Read your personal statement over and over again the night before. Make sure you're clear on it so that you don't make any points that aren't in line with what you've written in the personal statement. It's best to assume that at least one of the examiners has read your personal statement even if there are no stations specifically dedicated to this.
5) On the day don't waste time looking up last minute information on current affairs or pacing up and down trying to memorise your answer to a potential question. Just relax, do some mindfulness, listen to some music and just chat with whoever's taking you to your interview. Remember the MMIs are quite relaxed for the most part so stressing yourself out by trying to do last minute work is completely unnecessary.
University of Surrey application changes with COVID-19
The University of Surrey says that…
You are expected to have gained at least four weeks of animal related work experience to include a week in a general veterinary practice or one week of animal related work experience and the completion of an online virtual work experience course found here. All work experience must be completed by 15 January 2022.
Provisions have been made to run the interviews both online and in-person depending on circumstances surrounding Covid-19. Online Interviews will be held by Zoom, where you are expected to arrive 5 minutes early.
To find out more about information about changes to the Surrey Veterinary interviews, click here: Interviews