>
X
Loading...

Swansea Graduate Medicine Interview Questions
Note: This interview Q&A is based on pre-COVID in-person interviews (from 2019 and before). All university interviews changed in 2020-2021 to an online format due to the COVID-19 pandemic. This article has been updated in November 2021 with the latest information, and we will continue to regularly update it!
While the admission statistics for 2020-21 are not available, they're proposed to be similar to those in 2019-20. Swansea University Medical School interviewed 333 candidates in 2019/2020, and gave out 136 offers. This means that only 1 in 2.4 people interviewed received an offer!
The Swansea University medicine interview normally involves a situational judgement assessment and two panel interviews. For 2021-22, Swansea have yet to release details of their interview however, detailed guidance will be sent to selected candidates. In this guide we provide an expert insight into past Swansea University medicine panel Interview topics, the Swansea University medicine interview day and tips for converting your Swansea University interview into an offer!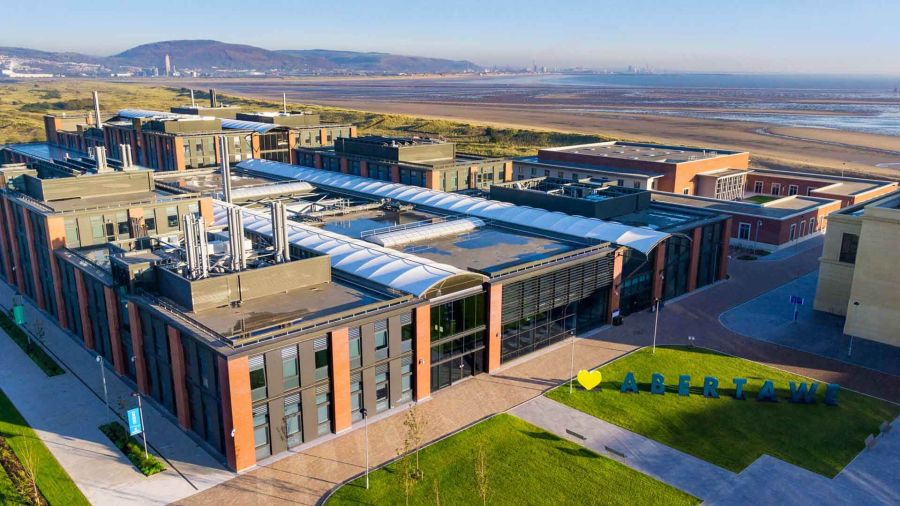 Swansea University Medicine Interview in a Nutshell
What is the Swansea Medicine Interview Style?
Details for the 2021-22 interview cycle at Swansea have yet to be released. However, normally, Swansea University carries out assessment days with two separate sections:
A 30-minute written situational judgement assessment. This will assess your decision making skills.
Two 20-minute panel interviews, where you will discuss your personal statement.
The Swansea interview panel typically consists of medical school staff, current students, clinicians and even members of the public so applicants must nail down their communication technique to ensure that its balanced, approachable and confident yet simple.
When do the Swansea Medicine Interviews take place?
Assessment centres are normally organized for Spring time, so Swansea Medicine Interviews 2021/222 are likely to happen March – May 2022. However, final dates will be released by the university in due time.
What are the common topics for the Swansea Medicine Interview?
Communication skills
Problem solving skills
Coping with pressure
Insight and Integrity
Passion for medicine
Resilience
How many applicants were interviewed and subsequently offered a place at Swansea's Graduate Medicine Course in 2020-21?
While statistics for 2020-21 are yet to be made publicly available. However, in 2019-20, Swansea received 997 graduate applications of whom 333 were interviewed for a total of 136 places. This means that 1 in 7.3 applications and 1 in 2.4 of those who were interviewed were given an offer to study Medicine at Swansea.
At Medic Mind we've helped many students secure offers from Swansea and other medical schools. If you're applying to Swansea, we can do a high quality 1-1 mock with you with a Swansea tutor and realistic panel questions uniquely for Swansea.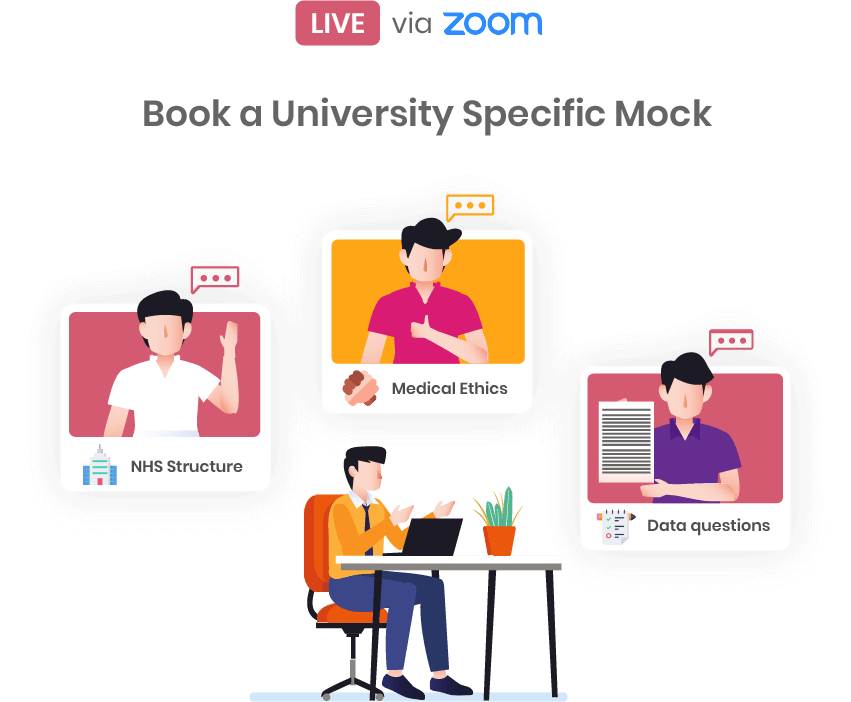 List of Recent Swansea Medicine Interview Topics
Theme
Swansea GEM Example Questions
Medicine
Role of emotions in clinical practice
Personality & Work Experience
Discuss your candidature
Memorable work experiences
Coping with stress
Medical Ethics
Discuss ethical scenarios
Describe popular ethical case studies, such as the Charlie Gard case
General questions on ethical dilemmas
Personal Statement
General discussion of personal statement
Other
Casual conversation
If you would like to practice for the Swansea Graduate Medicine Interview, have a go at the following questions and check out our article on tips for panel interviews:
What do you like doing in your spare time?
Why is confidentiality important? (You can also check out our interview video on confidentiality here)
Give an example of a time when you have demonstrated empathy
What did you learn from your work experience?
What is your favourite part of your personal statement and why?
Insider Guide: Swansea University Medicine Interview Day
How does the Swansea Medicine Interview day work?
The format and mode of delivery for the 2021-22 interviews will be announced by the university closer to the time of the interviews. Therefore, the following details are subject to change.
In the past, however, interviews were held in person and included briefs about the course, fun ice-breakers, the SJT and interview itself followed by a tour.
What is the setting for the Swansea University Panel Interview?
This has not yet been confirmed for the 2021-22 cycle. The university will send detailed information to selected candidates closer to the time.
What are the Swansea University medicine interviewers like?
The interviewers are typically quite friendly and the interview typically holds a more engaging and friendly tone than most other medical schools. Some assessors, however, may be more neutral/cold and this is often done on purpose to test the candidate's capacity for dealing with stressful communication situations.
Do the Swansea University panel interviewers ask a lot of follow up questions?
The interviews typically have a pre-determined list of generic follow-up questions that are made available to the students as the stations take place. Often, these take the format of "prompts" which are given to the student periodically throughout the station to steer the conversation.
Personal statement questions are typically more free-flowing with the follow-up questions as they're often contextual based the answers given to the primary question.
What are the ethical questions during the Swansea University medicine interview like? Do they expect you to have extensive knowledge? Is it based around an article?
Swansea GEM candidates are expected to have a thorough understanding of popular ethical debates, such as cannabis use, euthanasia and abortion. Typically, the questions are framed around case studies based in the UK and summaries are given for these. However, it is best to already be familiar with big, news-breaking cases involving healthcare and ethical decision making. You are also expected to have a firm understanding of basic legalities – who makes the ultimate decision? Is it legal? What makes it legal/illegal?
An understanding of laws in other countries that differ from those in the UK can help further strengthen arguments for and against ethical dilemmas. For example, understanding why euthanasia has been legalized in some EU and Asian countries can help build a strong answer in terms of UK's attitude towards euthanasia.
What are the personality questions like? Do they want you to give examples? Do they cut you off?
The personality questions typically start off with a very broad and open question, such as, "Tell me about yourself". They will then go through your personal statement and ask about additions that catch their eye, including your work experience or extracurricular activities. They ask for examples but engage it more conversationally.
Swansea do expect applicants to have a strong grasp of their own weaknesses and this is a popular question in the interview. Avoid cliche answers or parading a strength as a weakness (for example, being a perfectionist). Instead, discuss a real weakness that you have consciously self-reflected on and consequently, have worked to improve.
Do the Swansea medicine interviewers expect you to know about recent NHS topics?
Yes absolutely! It would not be possible to complete the ethical/situational station if you did not have a firm understanding of NHS topics. Be familiar with funding, abortion, euthanasia, organ donation, blood transfusions, religious exemptions, etc. Also, be familiar with any big news regarding any of these – for example the Charlie Gard case, patients flying for euthanasia in continental Europe, etc. Anything that's been in contemporary news, BBC health may be a good source as well as our model answers for NHS topics
Do you know how they score/marked GEM candidates for medicine at Swansea University? How long does it take to hear back after the Swansea medicine interview?
In addition to the SJT result, each panel has a grading sheet and candidates are marked out of 20. The marking sheet focusses on professionalism, knowledge and manner.
Results can be released anytime from 2 to 10 days after the interview but delays are to be expected due to the pandemic.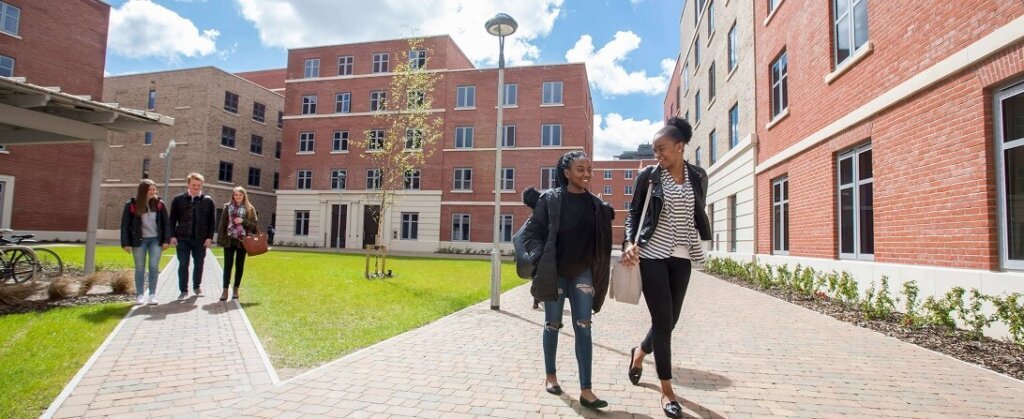 Top Tips for the Swansea Medicine Interview
Read up on current events – be extremely familiar with the NHS, healthcare legislature, recent news, GMC guidelines etc. They will ask about scenarios based around current news and try to dissect it along with you, then change slight details to see if that makes a difference to the questions they ask you. Be confident with the things you do know, but be open if you're not familiar with something. Do not try to "fake it till you make it." If they refer to an affair that you're not familiar with, accept the run-down they offer to give so that you can answer the follow up questions well. It's better to learn the situation then be able to discuss it than to pretend you knew it in fear of them thinking you're not up to date on current affairs, then not know about the key details they ask about.
Have examples ready – think about everything they could ask in the personal panel. Think of something that you do to unwind, something that you struggle with, something that you thrive at, something you want to change, something that has changed your life, etc. Concrete examples that you can talk about are essential here. Do not try to lie or exaggerate them, just genuinely talk about them and the impact they had. Focus on reflecting thoroughly as this is a key skill for medics!
Focus on the conversation at hand – both panels give you lots of discussion time so be careful not to go off on tangents or bring in unrelated information. Keep your answers concise and detailed, and stop talking when you feel you've answered. More words don't necessarily mean more information.