>
X
Loading...
UCAT Decision Making: 10 Tips For UCAT Success
Decision making is the newest section of the UCAT. It was introduced in 2017 to replace an old similarly named section, decision analysis. The skills tested remain broadly the same, but the question style and timings have changed. This article will outline with 10 keys tips for overcoming this challenging and acing this section for UCAT success.
1. Decision making technique is key
The decision making question format can seem complicated. However by systemically applying specific techniques to each question type you can break the section down into something more manageable. Decision making has a large number of different question types including syllogisms, probability and Venn diagram questions among others. Make sure you have nailed your technique for each of these question types so that you have a set procedure to follow.
For example syllogism questions can seem like a jumble of confusing words at first. We recommend using a Venn diagram technique to visualise the statements and produce a clear diagram from which you can confidently select the correct answer.
2. Balance decision making question types
There are six different question types in this UCAT section. Therefore, it is important that you have spent time practising each type. Each question type has different techniques and also timing tips linked to them. You need to have spent time on each one to learn these.
Decision making is one of the least time pressured subsections, however timing is still tight! Some question types will tend to take longer than others. By practicing each question you will get a feel of how long you should be spending on each type in order to complete the section in a good amount of time.
| Question Type | Requirements |
| --- | --- |
| Syllogisms | You are given two or more statements and have to use logical reasoning to decide what conclusions follow. You will be given 5 conclusions to evaluate |
| Venn Diagrams | You may be presented with a set of statements or a set of different Venn diagrams as response options. |
| Probabilistic Reasoning | Select best possible response for a question relating to probability. |
| Logical Puzzles | Given a series of statements and facts and need to infer information from this. |
| Interpreting Information | Find which conclusion best follows an argument. |
| Recognising Assumptions | Test your ability to evaluate how strong an argument is in support for or against a solution to a particular problem. |
This also means that there will be no surprises on test day. If you find a particular question type you struggle with you can dedicate time to practising it. It may even be the case that you could benefit from external help. In which case our one-to-one tutors can give you help that can be tailored to your exact needs.
3. Make note of your mistakes
When practising UCAT decision making make sure to compile a list of all the different question types you encounter. Not only will this allow you to make sure you have good amounts of each, but as you go through you can tally how many times you make mistakes on each question type.
UCAT decision making has many sub-topics and this is useful way to begin to structure your revision, allowing you to identify and focus on your weaker areas. Remember to not neglect the questions you find particularly hard, as this is the area you can work to improve!
4. Practice Venn diagrams
Venn diagrams are an important part of UCAT decision making. They are key for both the syllogism and Venn diagram question types. Practising drawing them will get you used to how they work and make sure you can confidently apply them to these two different question types.
When it comes to the test day, even though it might require more time initially, it will mean that you can come to conclusions about the syllogism statements quickly and accurately. Be sure to keep an eye on the clock when practising as you need to have a rough idea of how long it is taking you so as not to run out of time.
5. Avoid making assumptions
Don't infer or fill in gaps with your own personal knowledge for interpreting information questions. Ensure the conclusion you pick is only based on what the text has given you versus what you personally assume. If it isn't explicitly stated in the text given, then don't factor that into your final conclusion.
6. Read the question slowly
Avoid rushing through the question and just picking out keywords as you may do in other UCAT sections. In Decision Making often words such as "must" and "or" are used in the question, which you may miss if you read too fast so take your time to ensure your pick the right answer.
7. Organise your thoughts on paper
In Decision Making questions you will often be given a lot of information with many things mentioned e.g names, colours, places. Trying to sort out all these pieces of information in your head can be quite overwhelming and make it easy to forgot key pieces of information. You have time in this section to organise your thoughts on paper to ensure that you can get to the right answer. Ensure you write your thought process out neatly so you follow it easily so you can check your work.
Download Free UCAT Questions
8. Ensure to be strict with timing
Decision making requires you to move through the questions at a rate of about one question per minute. This may seem generous compared to the other sections, but it is very easy to fall into the trap of getting caught up in a question. You have 29 questions that need to be answered in 31 minutes so keep an eye on the clock when answering questions.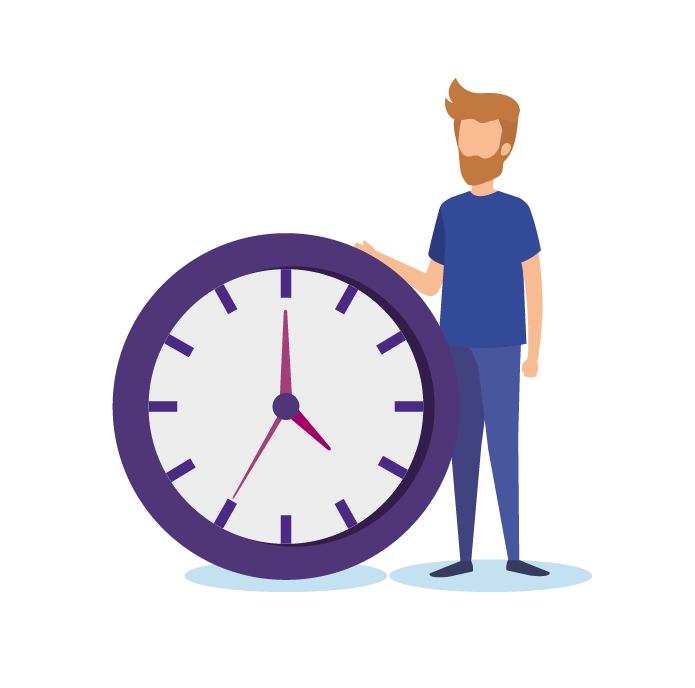 Some of the questions are interesting and trying to figure your way through the problems can be quite satisfying. But be careful, this can result in you wasting too much time on one question and may prevent you from finishing. In fact some of the logical puzzles designed to be unsolvable on purpose! This has been done on purpose to penalise students who spend longer trying to solve the complete puzzle, even after they've worked out the correct answer to the statement. So overall, it is critical to be strict with yourself during this section.
9. Spatial equations
Spatial equations are another question type that can be simplified. If you treat each shape a letter it will allow you to work out and solve this type of questions much more efficiently. Think about some of the basic algebra manipulation you learnt at secondary school and how you might apply this to work out some unknown values in the statements. You can then utilise the time saved on this question type on some of the more complex time consuming ones.

10. Try not to flag too much
While it is important not to get caught up on tricky questions and to move on when you get stuck. It is also important not to leave any questions unanswered when you flag them. Remember that the UCAT is not negatively marked so there is no harm in guessing if you don't know the answer.
With Decision Making it is one scenario per question, unlike Verbal Reasoning for example where a set of multiple questions will all relate to the same passage. Therefore, it is quite difficult to come back at the end and re-accustom yourself with the question. So, try to answer the question once and for all when you're actually doing it.
How does UCAT score decision making?
Any decision making questions with multiple parts can be awarded full marks for a complete set of correct answers, or partial marks for answers that make only a single mistake. For example, a syllogism question with 5 statements to answer will award partial marks to students who answer 4/5 statements correctly. Your overall raw score will be converted into a scaled score between 300-900, with 900 being the highest possible score.
How long is UCAT decision making?
The UCAT decision making section is 32 minutes long and contains 29 questions, giving you just over a minute to answer each question.
How can I improve my UCAT decision making score?
The best tip for decision making is to familiarise yourself with all question types. This section is probably the most diverse in terms of the questions that can be asked, and it's likely you'll find some more challenging than others. Don't neglect syllogism questions, for example, just because you find them easier than Venn diagram questions!