>
X
Loading...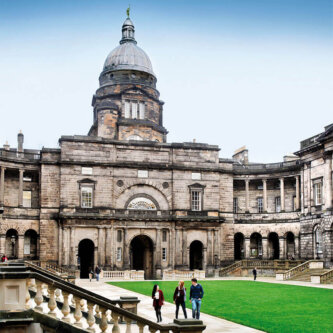 Edinburgh Medicine Interview Questions
Note: This interview Q&A is based on pre-COVID in-person interviews (from 2019 and before). All university interviews changed in 2020-2021 to an online format due to the COVID-19 pandemic. This article has been updated in November 2021 with the latest information, and we will continue to regularly update it!
The University of Edinburgh Medical School received 3260 applications in 2020 for 2021 entry, invited 762 applicants to interview ultimately giving out 527 offers. This means that roughly 23% of applicants received an interview invite, of whom 1 in 1.4 applicants were offered a seat on their medical program.
The Edinburgh Medicine interview has an assessment half day with an MMI. No changes have been announced in lieu of the pandemic as of yet. In this guide we provide an expert insight into past Edinburgh Medical School interview stations, the Edinburgh MMI day and tips for converting your University of Edinburgh Medicine interview into an offer!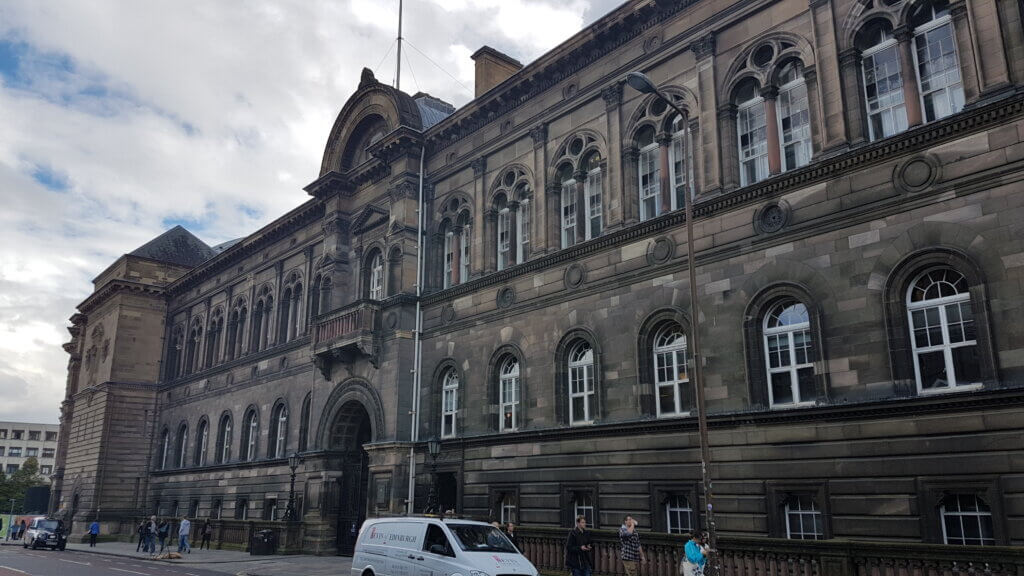 Edinburgh Medicine Interview in a Nutshell
What is the University Edinburgh Medical School Interview style?
There are significant changes being made to the Edinburgh Medical School interview, but all the information has not yet been released.
The interview is likely to consist of a group presentation for about 30 minutes, along with MMIs which have 3 stations, each lasting around 12 minutes.
Download Free Medicine Interview Notes
What are the common topics covered at the University of Edinburgh MMI?
Communication skills
Critical and ethical reasoning
Career goals and exploration
Personal statement questions
How many people applied to Edinburgh in 2019/20?
In 2020/21, Edinburgh Medical School received 3260 applications.
How many applicants received an offer from Edinburgh?
In 2020/21, 527 of the 3260 students interviewed received a Edinburgh Medicine Offer. This means that roughly 1 in 5.4 students received an Edinburgh Offer after applying.
For more information on the Edinburgh Medicine interview, click here: Edinburgh Interview
At Medic Mind we've helped many students secure offers from Edinburgh and other medical schools. If you're applying to Edinburgh, we can do a high quality 1-1 mock with you with an Edinburgh tutor and realistic stations uniquely for the Edinburgh Medical School Interview.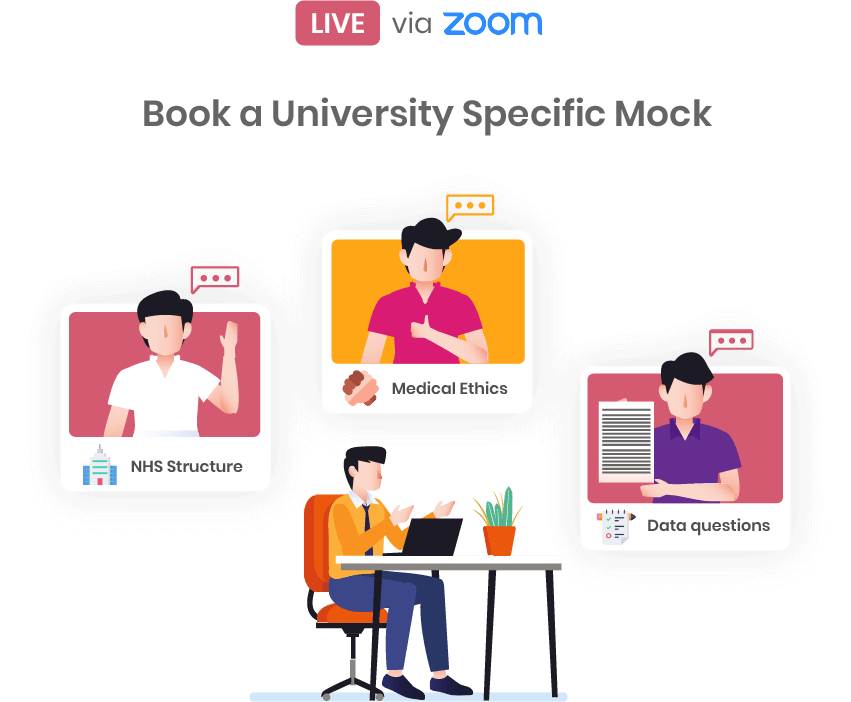 List of Recent Edinburgh Medicine Interview Stations
Theme
Edinburgh Example Questions
Motivation for Medicine
Motivation to pursue a career in Medicine
Work Experience
Self-reflection
Skills learnt
Communication & Role-Play
Communication skills
Group task
Personality & Skills
Presentation skills
Teamwork
Time management
Empathy and compassion
Non-medical extracurricular activities
If you wish to practice Edinburgh MMI mocks, here are some sample questions:
Why is Medicine the right career choice for you?
What was the most important thing you learned during work experience and how will this be useful to you in the future?
What was the most eye-opening thing you saw during work experience?
After seeing skills needed by healthcare professionals during work experience, what skills do you think you need to improve for the future?
After your work experience, did you think of anything you would want to do to improve NHS healthcare settings?
Plan and create a presentation on the following:
You are on the committee for organising an information evening about a GP surgery's flu vaccination day. Pitch your idea to everyone.
Which qualities make you suited to this course?
Describe a time in your life where you have had to show compassion.
How do you maintain a good work-life balance?
What do you enjoy outside of your studies?
An Edinburgh Medical Student's Perspective
Name 3 Reasons why you picked Edinburgh
Reason 1 – Personal mentor instead of Personal Tutor
All medical students at Edinburgh do not have a personal tutor, but rather a personal mentor who is working in the hospital. Each student chooses their own personal mentor based on what specialty they would want to get into, and can directly do research with their mentors in order to get co-published with them. Also, unlike a personal tutor, the personal mentors do not work for the university, and so the mentors organize many opportunities for their mentees, such as summer placements, jobs, research etc. The University provides a list with over 200 possible mentors, each renounced in their field of work, however if you prefer to have another Doctor as your mentor, the university is very versatile, and work to ensure that you have the best possible mentors for your medical career.

Reason 2 – All the clubs and societies
The university of Edinburgh has over 300 clubs and societies in the University, some being quite general such as basketball and hockey, while others are more specific such as medics MMA. The clubs and societies cater towards students, and are a great way for all medical students to have a good balance in studying. There are over 30 medical student specific clubs, which give you access to annual conferences, research, and surgical skills. For example, the Edinburgh Surgery Society (ESS) has an annual conference to allow medical students to learn from surgeons early on in their career, and have bi-weekly surgical workshops, so that you can learn many different surgical skills such as tying a surgical knot, suturing, and even learning to use the laparoscopic instruments.

Reason 3 – The connections you get
The Edinburgh medical school is one of the oldest medical schools in the UK, and its Alumni have had great influence in modern medicine. Edinburgh medical school alumni have had great achievements such as discovering Sir James Simpson, or also building other medical schools, such as the founder of Harvard medical school. Thus, the University of Edinburgh medical graduates are very well connected, and this is reflected in the ease of medical placements abroad, which can vary from the US to Australia to even Japan! Other than that, you get to cover a wide area in you r placement, that goes past Edinburgh, to include the highlands and Glasgow and other cities, which allows you to see many different cases, and meet many different Doctors.
What makes Edinburgh unique to other medical schools?
In my opinion, there are quite a few things that make Edinburgh unique to other Medical schools. For starters, we only have one written exam at the end of each semester, rather than having a separate exam for pharmacology, histology, biochemistry etc. This is because the university wants to ensure that the students do not stress too much, and a great emphasis is constantly made that "the hard part was getting in, but once you are in, we will do our best to make you graduate easily". Also, the university creates this thing called Acfams, which is short for academic families. In them, you, as a first year, get paired with two parents from the years above you, and two siblings from your year. These families have to compete in challenges against each other, help each other with academics, and just allow everyone to be connected. This eventually leads to everyone knowing each other throughout the 6 years, because you would have grandparents and grandchildren, and so it is a very effective way to meet people who are a few years older/younger than you.
Insider Guide: Edinburgh Medicine Interview Day
How does the Edinburgh Medical School Interview day work?
In the past, assessment days were in-person ventures that involved talks from the medical school, Q&As, group presentation tasks and the MMI itself. Significant changes are expected due to the pandemic but this has yet to be announced by the university.
For more information about the Edinburgh MMI day, here's the link to the official site: Edinburgh Official Site
What do you need to bring for the University of Edinburgh Medicine Interview?
If held in-person, it's worth preparing for a long and strenuous day ahead. This might involve bringing water, a book to read whilst waiting, any preparatory material you may have and a snack. It's also worth wrapping up warm as it gets quite cold up in Scotland!
If done virtually, you should be prepared with a quiet and well-lit space with a strong and reliable wifi connection. Ensure you have a working webcam and microphone and some water to sip on throughout.
Regardless of the mode of delivery, you should dress smartly, as one would expect in any interview. Tools needed for the assessment day, such as stationary, will be provided if its in-person. Photo ID will be required.
Is pre-reading required for the Edinburgh Medicine Interview?
The interview will not test clinical or scientific knowledge that is out of breadth for students of an undergraduate level. However, reading the 'Statement of Core Values' by the GMC is vital as this is the basis of assessment for the Edinburgh interview. Furthermore, reading up on medical ethics, the structure of the NHS and its core values will be incredibly helpful in both, the MMI and the group project.
How do you receive information for each University of Edinburgh MMI station?
There are typically no instructions given before the MMI stations. For the presentation, the examiners will direct applicants to the tasks that need to be completed.
What are the University of Edinburgh Medical School interview examiners like?
Edinburgh MMI examiners are trained to provide an unbiased assessment of their candidates and this may involve a degree of neutrality that can sometimes come across as being "cold". However, examiners should never be rude. The group presentation is typically a lot more conversational and friendly.
Do the University of Edinburgh MMI interviewers ask a lot of follow up questions?
Edinburgh MMI stations are notoriously long, at 12 minutes per station. This is longer than most medical schools. It is unclear whether or not the examiners have a pre-determined list of follow-up questions but there may be some based on the answers given to the initial question. You may be prompted to flesh out your answer further if it is too short.
How long is the actual University of Edinburgh Medicine Interview?
The MMI typically lasts for around 36 minutes in total. The group presentation consisted of 25 minutes of planning and 5 minutes of presenting, summing up to 30 minutes. In-person assessment days involve more logistical planning and often, a tour of the facilities and/or a Q&A that can add to the duration of the event.
How long does it take to hear back after your Edinburgh Medical School interview?
It can take a couple weeks to hear back after your interview but delays are to be expected due to the pandemic.
Top Tips for the Edinburgh Medicine Interview
1. Be ready for group scenarios.
Be prepared to work in a group while having your behaviour watched and analyzed. Potentially practice doing some group tasks with other medical applicants. Learn how to put across your arguments in a clear and concise way without dominating conversations or interrupting others. Also, learn how to be a good leader as this is an essential trait of a good doctor.
2. Read the GMC guidelines.
Read the GMC Good medical practice and the Good Medical Practice in action scenarios. These will help you feel ready for any ethical scenarios you might get asked to discuss. You should also have a strong grasp of the 4 pillars of medical ethics as well as medico-legal concepts in the UK, such as the criminalization of euthanasia.
3. Have a solid answer for 'why medicine'.
This is a standard question, but it does come up at the Edinburgh Medical School interview and at most university interviews! Try to come up with something personal and specific to you, linked to your work experience or past experiences with Medicine.
To help get you started, have a look at our model answer examples: Model Answers
4. Have examples of your key skills.
It is important to have examples to supplement your answers. Think of times you've shown leadership, empathy, teamwork etc. In particular, think of an example of when you have had to care for someone else, as this could be focused on at an MMI station. Most importantly, learn how to reflect thoroughly; the STARR framework is a good place to start!
Check out this blog post for more Skills Questions Top Tips
5. Practice staying focused and talking about yourself for a long time.
The Edinburgh MMI is one of the longest and requires quite a lot of focus over a longer period of time, so any practice you can do will be useful!
6. Dress to impress!
Even though the interview is online this year, the Tutors still take note of how you look, and give it a mark in terms of professionalism. Make sure to wear formal clothes in order to show them that you match the professionalism criteria of a medical student.
7. Prepare for the group work!
In the interview, there is group work in which you will work with your partners to answer a prompt given to you by the interviewer, and then you will have to present it! The Interviewer doesn't just simply grade the presentation that you give, but rather mainly grades how you are conducting yourselves in the groupwork, and tries to see which of you is a leader! Try taking a proactive role in the group work conversation, encouraging other people to give their ideas, and not dismiss what somebody else has said! Also, make sure that you write all the ideas on a paper, as the interviewer is looking for who could be a good candidate in PBL, whether that is chairing the session (as a leader) or scribing the session (as the person who writes down the ideas)
8. Review the GMC guidelines and the four pillars and prepare!
It is a great and easy way to impress the interviewers, when you mention the GMC guidelines briefly in your interviews. The university specifically loves hearing people talk about professionalism and confidentiality, as they look for interviewees who embody those concepts! So prepare stories about yourself and link them back to times that you were able to show professionalism!
Download Free Medicine Interview Notes