>
X
Loading...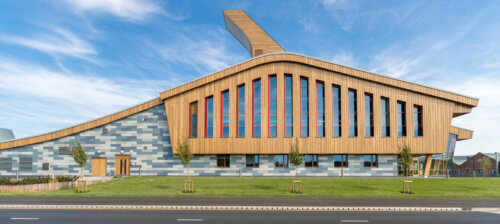 University of Nottingham Medicine Interview Questions
Nottingham Medical School interviewed 962 candidates in 2019/2020, and gave out 623 offers. This means that only 1 in 1.5 people interviewed received an offer!
For more statistics and general information about Nottingham Medical School, click here: Nottingham Medical School
Nottingham has an 8 station MMI, with each station lasting 5 minutes. In this guide we provide an expert insight into past Nottingham MMI stations, the Nottingham Medicine interview day and tips for converting your Nottingham Medicine Interview into an offer!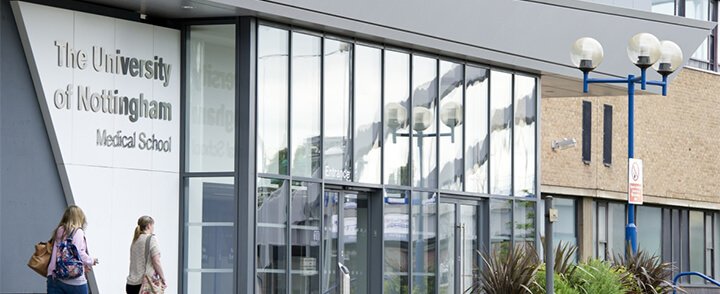 Nottingham Medicine Interview in a Nutshell
What is the Nottingham Medicine Interview style?
There are 8 Nottingham MMI stations in total. Each station lasts for 5 minutes, and students are provided with 1 minute between stations to exit the station, and read the instructions outside the next station.
At the first station all applicants will be read the same "ice-breaker" question and given 2 minutes to answer. This is not scored. 6 of the 8 stations will involve questions based on instruction or scenarios provided.2 of the 8 stations will involve a role play.
For more information about the interview structure, have a look at this page: Nottingham Medicine Interviews
When are the Nottingham Medicine Interviews held?
December – March. Nottingham medicine interviews take place between December and March, with offers being issued in February and March.
What are the common topics covered at Nottingham?
The interview is designed to assess the personal qualities that Nottingham considers essential to practice medicine. These include:
Communication and listening skills
Understanding of the profession and issue you can face
Teamwork and leadership
How many people interviewed in 2019/20 at Nottingham?
In 2019/20, Nottingham Medical School interviewed 962 students.
How many interviewed applicants received an offer from Nottingham?
In 2019/20, 623 of the 962 students interviewed received a Nottingham Medicine Offer. This means 1 in 1.5 students received a Nottingham Offer after the interview.
To learn more about the Nottingham Medicine course in general, have a look at their official page: Nottingham Medicine Course
At Medic Mind we've helped many students secure offers from Nottingham and other medical schools. If you're applying to Nottingham, we can do a high quality 1-1 mock with you with an Nottingham tutor and realistic stations uniquely for Nottingham.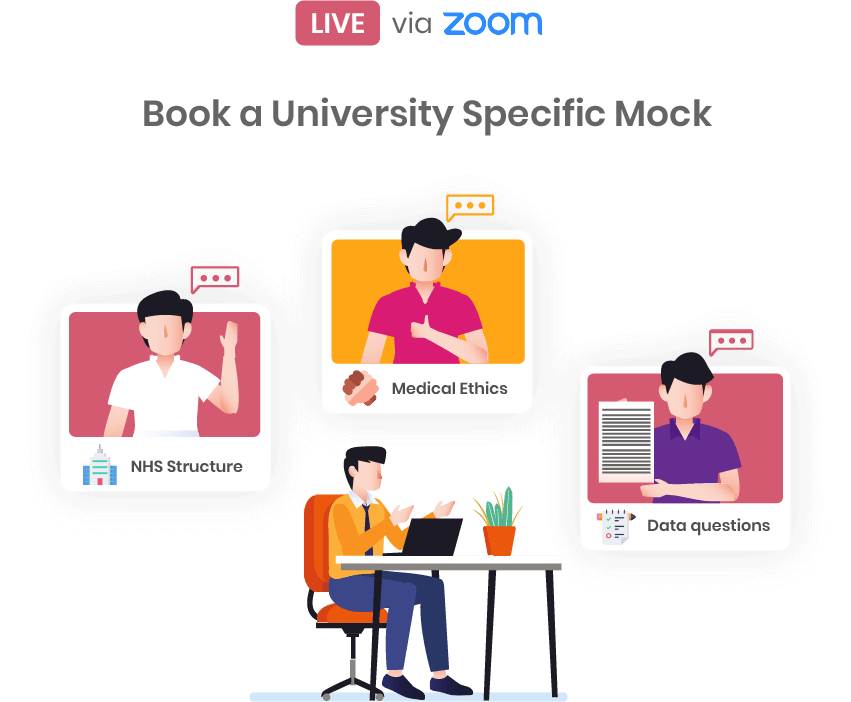 List of Recent Nottingham Medicine MMI Stations
Theme
Nottingham Example Questions
Motivation for Medicine
What is your motivation to study medicine?
When did you decide you want to study Medicine?
Work Experience
Describe an experience which elicited an emotional response?
Communication & Role-Play
Scenario testing your ability to empathise with others
Prioritisation – you have multiple tasks during an emergency, what order do you do them in?
Helping elderly people
Personality & Skills
Which qualities are required to be a good doctor?
How do you manage stress?
NHS Hot Topics
GMC principles and guidelines
Evaluating the NHS
Data Interpretation
Prioritisations task
Following instructions to complete a task
Medical Ethics
Scenario involving fellow medical students
Strikes
Pay of healthcare workers
Personal Statement
Generally related to work experience and volunteering
If you wish to practice Nottingham Medicine Interview mocks, here are some sample questions:
Describe an experience during your work experience which elicited an emotional response.
How do you manage stress, and why is stress management important as a doctor?
Evaluate the pros and cons of the NHS.
Why is consent important in healthcare, are all patients able to give consent to their treatments?
Speak to an actor, who is an elderly lady struggling to read her prescription. Offer her your help and explain her medication times to her.
Speak to an actor, who is a fellow student, struggling to balance the workload at university. Try to calm her down and offer your advice and support.
You are planning a social event for the medical society at the university, look at the list of tasks and decide and explain which order you would do them.
To prepare for your Nottingham MMI interview, may wish to check out our guide to approaching MMI role plays
Insider Guide: Nottingham Medicine Interview Day
How did the Nottingham Medicine Interview day work?
After you arrive, you sign a register to mark your attendance and then you are asked to wait in a waiting room with all the other students while they check your details and documents that you will be asked to bring along for verification.
Then, they will take you in another room after assigning you to groups of 8 students and give you a brief talk about the way the Nottingham MMI is run. After this you will be asked to stand in front of your allotted station. This way each of the 8 students will be standing in front of a different station and then the 1 minute timer will start for you to read the first station's instructions.
At the end of the Nottingham Medicine MMI, a few medical students will take you around for a tour of the medical school.
What did you have to bring for the Nottingham Medicine Interview?
The dress code is as usual for an interview – suits for boys, and smart clothes for girls. ID is required, but nothing else specifically. I would also recommend carrying a pen just in case you are asked to sign or write your name on some document.
What was the setting for the Nottingham MMI Circuit?
The Nottingham medicine interview takes place in one room and the different stations are laid out next to each other so that you can easily rotate around. The MMI room is definitely not quiet once everyone starts answering but once you focus on your stations everything else will blur out.
How did you receive information for each Nottingham MMI station?
The instructions for each Nottingham MMI station were hung outside the wall of that station. The instructions didn't have any questions on it but it gave you an idea of what the station would be about. For instance whether it would be a role play or about your work experience or about an ethical scenario. Depending on what the station is going to be about, use that 1 minute reading time to think of all the points and concepts you know about that broad topic and make sure to not miss out on the basic and simple points. For instance, start thinking of the 4 pillars and how you could relate them to the ethical scenario at hand.
What were the Nottingham MMI examiners like?
The examiners were mostly friendly and some of them smiled when you gave the right answer which is good because then you know you are answering on the right track. However, there were more than a couple of stations where the examiners had a blank neutral face and were acting indifferent and cold. I believe they do this not because your answers are wrong but to put you under a stress test while you are answering to see if you crack under pressure.
Did the Nottingham MMI interviewers ask a lot of follow up questions?
Most of the Nottingham medicine stations had fixed follow up questions but they were not disclosed during the reading time or in the instructions. So you can expect them all to be surprise questions even though they are fixed and not based on what you say in your previous answer.
How long is the actual Nottingham MMI Interview?
Each of the 8 Nottingham MMI stations were for 5 minutes and reading time outside the station was for 1 minute. There was a 3 minute ice breaker question (not assessed) for everyone at the start of their first station. Thus, making a total of 51 minutes.
What do you advise for the day? (Accommodation, Travelling)
I would recommend staying in Nottingham the night before if your interview is in the morning just to avoid any extra last-minute stress (train delays, roadblocks, traffic, etc). Definitely wear formal and smart clothes. For boys, wear a dark suit with a simple tie and black leather shoes. Comb your hair neatly and look presentable and sharp. For girls, although you have a lot more options than boys, remember to keep it simple, comfortable and smart and definitely something that makes you feel confident!
How long did it take you to hear back after your Nottingham Medicine Interview?
I heard back in 20 days after having my medicine interview in Nottingham. However, I know people who heard back 6 to 8 weeks after giving their interviews. Usually you will hear back in late January or mid February/March.

Top Tips for Nottingham Medicine MMI Interview
1. Practice role-play scenarios. Remember to practise different scenarios with all your family members including younger siblings and grandparents, so that you feel more comfortable in the exam.
2. Read GMCs Good Medical Practice. It's important for you to read this so that you know how doctors should respond in situations which will help you in both ethical and role play stations during your MMI.
3. Discuss challenging ethical scenarios including moral dilemmas. Make sure you don't sit on the fence while answering. It's good to discuss the pros and cons for both sides but at the end always choose between them if asked to. We have a great page for medical ethics here: Medical Ethics
4. Read the diary you maintained during your work placement. Or go through your personal statement before the interview in order to brush up on the work experience and voluntary work you have done.
5. Definitely be ready with your genuine answer to "why medicine?" Try to refrain from giving generic answers for this question and make your answer about why you want to study medicine more personal to you. An easy way to do this is to reflect upon your work experience. To help you answer questions about your motivation to study medicine, have a look at our page here: Model Answers
Covid – 2020 Changes
Is the University of Nottingham Medicine Interview different this year?
Currently there are no updates available, however it is important to keep checking the Nottingham website for further information. It is very likely that all interviews will be online for Nottingham in 2020.
Where can I find more information about the changes?
Full details of the 2021 entry interviews can be found here: 2021 Entry Interviews