>
X
Loading...

The details of BMAT sections, universities, dates and scores
BMAT 2020: Introduction
The BioMedical Admissions Test, or BMAT 2020 as it is more commonly known, is one of the admissions tests that some universities use for your application to medical and health-related courses.
It is different from the UCAT as it is a paper based exam, lasting for two hours, and split into three sections. Testing your ability to apply scientific and mathematical knowledge, as well as critical thinking, problem solving and written communication.

BMAT Sections
Section 1: Aptitude and Skills
This BMAT section tests your generic skills in problem solving, data analysis and inference, and understanding arguments. It consists of 35 multiple choice questions and you are allowed 60 minutes to complete this section.

Section 2: Scientific Knowledge and Applications
In this BMAT section your ability to apply scientific knowledge is tested. Section 2 consists of 6-7 questions on each of Biology, Chemistry, Physics and Maths. The level of science and mathematics is usually covered in school by the age of 16 (GCSE or IGCSE level). For this section there are 27 multiple choice questions, and you have 30 minutes to complete them.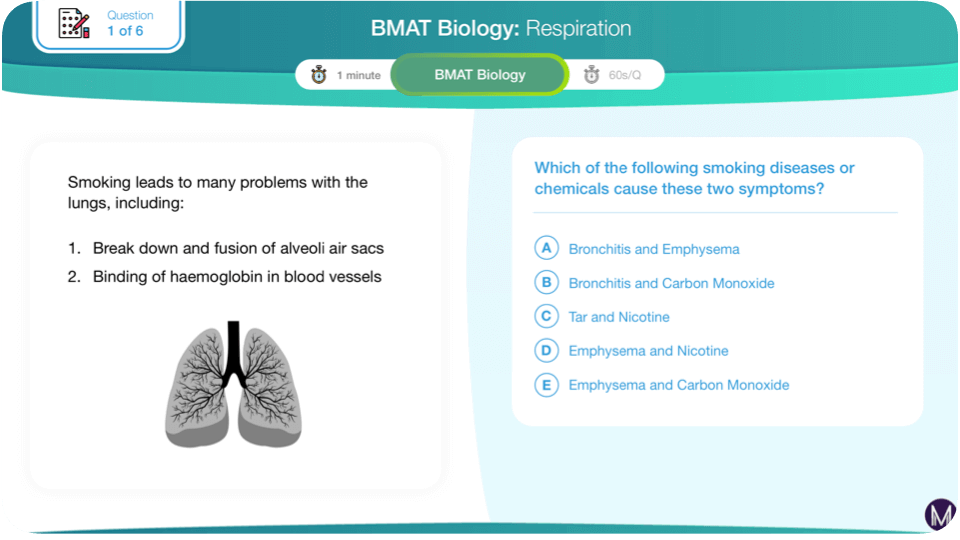 Section 3: Writing Task
In the final section of the exam, you will be tested on your ability to select, develop and organise ideas, and your ability to communicate them in writing, concisely and effectively. For this task you are to answer one question from a choice of three questions, and you have 30 minutes to complete your answer.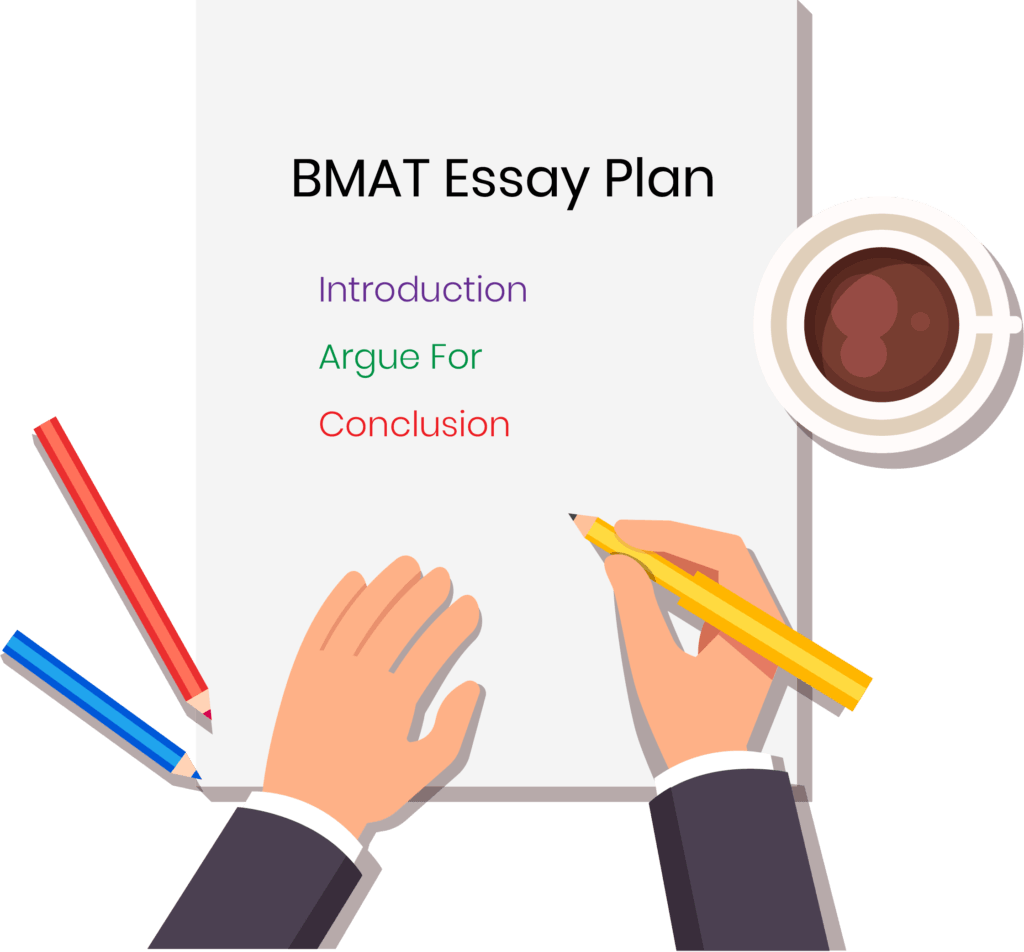 What are the BMAT Universities?
Name of University
Courses that require the BMAT .
Brighton and Sussex
A100 Medicine
Cambridge
A100 Medicine
Imperial
A100 MedicineA109 Graduate Medicine
Lancaster
A100 Medicine & Surgery
A900 Foundation Year for Medicine & Surgery
Leeds
A100 Medicine
A200 Dentistry
Manchester
A106 MBChB Medicine
A104 MBChB Medicine (with foundation year)
(Both for International Applicants Only)
Oxford
A100 Medicine
A101 Graduate Medicine Entry
Keele
A100 Medicine
(International Applicants Only)
UCL
A100 Medicine
Key Dates
There are multiple sittings of the 2020 examination, with the two UK test dates being in September and November, with further dates for international medical schools. Be sure to check if the universities you are applying to need you to sit the BMAT, as you will need to be registered and pay the associated costs for your exam prior to sitting.

Please note: There is no difference in the September and November exam – It comes down to when you would prefer to take the BMAT exam based on your time, UCAT score and University choices.
Below are key dates you need to keep in your diary for the BMAT:
Registration for September Exam: 22 June – 9 August 2020
Registration for November Exam: 1 September – 1 October 2020
Test Dates: 5th September, 27th November 2020.
Results for September Exam: 25th September 2020
Results for November Exam: 27th November 2020
When do I sit the BMAT?
If you are taking the BMAT, you will have the option of sitting the exam in either August or October, and the question on many students lips is "which sitting should I take?". As you are only allowed to sit the exam once per application cycle, it is important that you pick the right sitting for you.

Both sittings are considered as equals by universities, so you aren't disadvantaged by picking either. Having said this, if you are applying to Oxford you will need to sit the exam in October, as this is a requirement for medical applications (This is with the exception of applying for graduate entry).
We go into this further in a separate article which you can find here but the main areas are summarised below:
Pros of September BMAT
Find out your score before UCAS deadline, so you can apply tactically with knowing both your UCAT and BMAT scores
School work is less affected in Term 1
You have more time to prepare in advance for potential interviews in Term 1
Pros of October BMAT
You have more time to revise
You have more time for UCAT in summer
You have more time for personal statement in summer
Needed for Oxford
You get more time to relax in summer
How is the BMAT Scored?
BMAT Section 2
As with Section 1, each question carries one mark, with no marks deducted for an incorrect answer, and total raw marks are converted to scores between 1 (low) and 9 (high). The median score tends to be around 5.0 and normally corresponds to roughly half marks. 6.0 or more is an excellent score, achieved by around 10% of test-takers, and very few candidates score more than 7.0. Even so, you can get a few questions wrong and still achieve a perfect 9.0!
BMAT Section 3
Your essay will be marked by two examiners and each of the BMAT examiners will give you a separate score. They will be scoring you on two main aspects – one for content (this is from 0 to 5). This is based on how well you've put your argument across, the number of examples you've used and more. The other score is all about your language and is scored from A-£. This assesses your English grammar and sentence structurs.
These BMAT examiners' scores will be averaged with 5A being the best score. In 2019, 3 was the commonest score for content and 5% of applicants scored 4 or more.
You can find out more here in our Section 3 Guide

How do I Prepare for the BMAT?
BMAT Section 2
The most important thing you can do for Section 2 is download the official specification as that will tell you exactly what you need to do. In our experience, Physics tends to be the biggest obstacle course for most however it's vital to remember that only 25% of the content will be on Physics.
I recommend visiting our Past Paper Compilations where we've put together a list of questions which come up most frequently and provided explanations for each question.
BMAT Section 3
This can be the trickiest part of the exam for most but the best thing you should do is write lots of practice essays. Practice writing these on the specimen paper so you can get used to the test conditions. You should also aim to try and get someone to read over it if you can. You should aim to write essay plans for all the previous essay titles to help you get into the swing of things.
It goes without saying that you should be doing lots of wider reading on topics like current affairs, science and ethics. Start doing this early to avoid cramming at the last minute.
Check out some of our other articles for essential Section 3 tips and specific advice on using examples to support your arguments.
Useful Resources:
So, hope you found that useful! Here are some useful links to help consolidate this BMAT knowledge further:
Official BMAT Past Papers: http://www.admissionstestingservice.org/for-test-takers/bmat/preparing-for-bmat/
BMAT Past Papers Explanations and Compilations: https://www.medicmind.co.uk/bmat-past-papers/
BMAT Online Course: https://www.medicmind.co.uk/bmat-online-course/
Free BMAT Videos: https://www.youtube.com/playlist?list=PLNkBqIryZezHlllFjhOV7mcxicF3ocsns