>
X
Loading...
Which Universities use BMAT? | BMAT University Guide 2021
Only a handful of medical schools in the UK use BMAT scores to distinguish between candidates. Of these schools, each uses the BMAT score in a different manner whilst vetting applicants. For example, Oxford may have a completely different weightage for the BMAT than Imperial. Therefore, it is advisable that students thoroughly analyse their own score against the background of each university's typical assessment of the BMAT to further increase their chances of acceptance. It is important to acknowledge each BMAT University has their own criteria.
Incidentally, the universities that employ BMAT scores in their application process are also notoriously difficult to get into. Therefore, knowing your dream institution's BMAT cut-off or average score of successful applicants can help guide you in your BMAT preparation and applications and finding your perfect BMAT University.
UCL and the BMAT
University College London (UCL) uses the BMAT entrance exam, over its counterpart, the UCAT, to quantitatively distinguish between candidates applying to their Medicine course.
Different universities use the BMAT in different ways; some may have strict cut-offs while others might only have general guidelines. Entry into Medicine can be tricky and some of the BMAT universities are particularly difficult to get into. As a result, knowing how your exam scores will be used can give you a more holistic understanding of how and where to apply based on the strength of your application.
How does UCL use the BMAT?
UCL typically opts for a fair and equally weighted approach to both the various sections of the BMAT as well as the components of the entire application process. UCL does not have a cut-off for the BMAT.
UCL has previously stated that "candidates with scores that are below average for their cohort are less likely to be successful". Whilst this suggests that the average successful candidate scores highly, it also means that a low score will not automatically disqualify you for consideration. Rather, aiming for a stellar application regardless of your exam scores is a must.
So what scores will get you into UCL? Unfortunately, there's no way of telling for sure. However, the average successful applicant to Medicine at UCL typically scores 4.5-5 in Sections 1 and 2 and an estimated 3.5 Grade A in Section 3. These scores mirror the typical cohort means of the BMAT.
It is thought that UCL usually ranks all their applicants prior to when BMAT results are released. This initial ranking is done based on the remaining aspects of your application; i.e.; academic performance, personal statement and references. Upon the release of the BMAT results, these ranks are adjusted to include your BMAT scores. Following the second ranking process, applicants are then invited to an interview in the order of their ranking until invites have run out.
Therefore, to maximise your chances of entry into UCL, it is vital that you focus on a strong personal statement and academic performance alongside above average BMAT grades. However, don't let one below average aspect of your application deter you from applying if UCL is your dream school. Other parts of your application can more than make up for one or two missteps!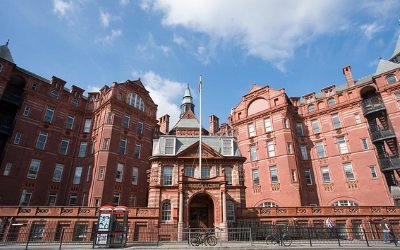 Oxford and the BMAT
Oxford University is one of the few institutions that rely on the Biomedical Admissions Test (BMAT) to distinguish between candidates applying to their Biomedical Sciences and Medicine courses.
Oxford applicants tend to be of a very high caliber; applying with stellar grades, a host of extra-curricular activities and well-written personal statements. Additionally, Oxford University is also extremely competitive amongst international applicants who all come with various qualifications. Consequently, the BMAT is used as a standardized and quantitative measure of candidature for admission onto the previously mentioned degrees.
How does Oxford use the BMAT?
The BMAT can be sat in February, September or October/November and for a small fee. However, Oxford only accepts results from exams sat in the October-November testing period. They also offer financial assistance in the form of reimbursements to those who may not be able to afford the registration fee for the exam.
Once sat, Oxford uses your BMAT score to assess whether or not you will be invited to an interview. This is typically used in conjunction with academic performance at the GCSE – or equivalent – level.
At Oxford, academic performance is given a numerical score based on a multitude of factors. This is then added to your BMAT score. Those above a certain cut-off – and this changes year in and year out – are invited to an interview. While it is nearly impossible to estimate exact scores and statistics due to a lack of adequate data from the university, it is estimated that a BMAT score above 62% is required. This does not, however, mean that a score above 62% will guarantee an interview at Oxford but rather that this score will then improve your chances of being invited.
BMAT scores and the Oxford Interview
BMAT scores are used in conjunction with your academic performance and personal statement to decide whether or not you will receive an interview invite. However, if invited, your BMAT score will not be a point of contention during your interview. Rather, your interview will be used as an opportunity to learn more about your candidature, in particular your personal statement.
Your BMAT, however, can become relevant following the interview process as it is widely thought that academic and entrance exam scores are used to distinguish between students who are, on all other counts, very similar.
The key takeaway is that you should aim to score as highly as possible in the BMAT when applying to Oxford but not at risk of the other aspects of your application. Your best shot at gaining admission into Oxford is to focus on a holistic application that outshines others every step of the way.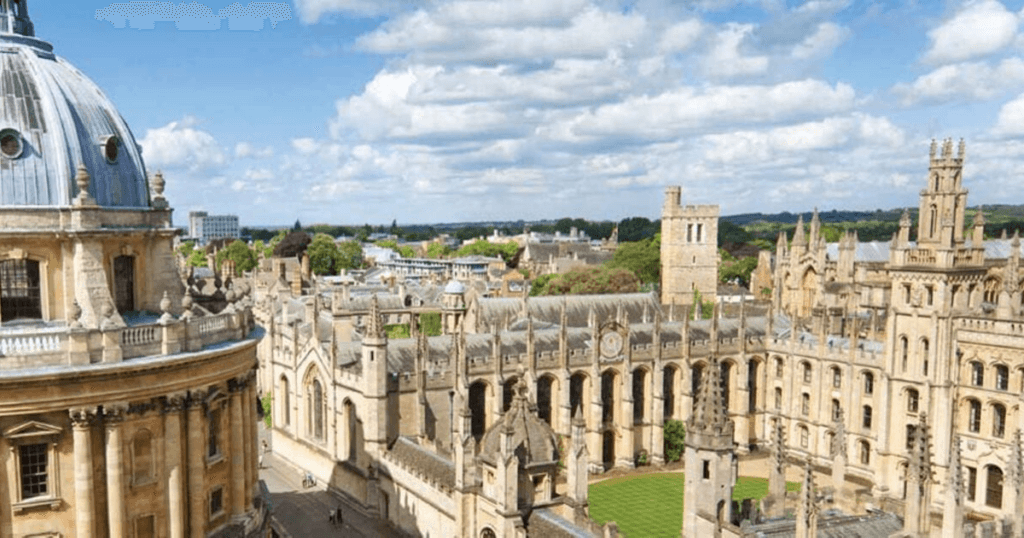 Leeds and the BMAT
Leeds only began using the BMAT in its application process in 2015, making it one of the newest additions to the list of BMAT medical schools. This change was set against the backdrop of a typically fair and holistic application process. In fact, the university website states that, "your application is assessed against academic criteria and considers both your past and predicted grades, including that of your BMAT".
Leeds does not use any official cut-off nor do they have any additional BMAT grade requirements. This means that stellar academic or extra-curricular portfolios may make up for weaker BMAT performances.
How does Leeds use the BMAT?
As previously stated, Leeds does not have a minimum cut-off for BMAT scores. Rather, they are used in conjunction with the other parts of your application to assess your suitability for an interview invite.
According to a 'Freedom of Information' (FOI) Request submitted to Leeds University, applicants are given a mark based on their BMAT performance. This mark is dependent on where each student ranks amongst their cohort of applicants. The top 20% of scorers will receive the top mark allocated to the BMAT portion of the application while the bottom 20% will receive the lowest mark. A combined score of at least 14.3 will typically ensure the top mark. Applicants are then scored for their previous academic performance and predicted grades.
It is important to note, however, that many applicants will receive top marks for their academic performance as Medicine typically attracts academically strong individuals. Therefore, the BMAT score can be the sole determinant in your application. Consequently, aiming for above average scores – >4.5 in Sections 1 and 2 and 3.5A in Section 3 – is vital to increase your chances of success.
Once ranked on the 3 aforementioned categories, the top 1000 applicants then move onto the next stage of processing – personal statements. Statements are marked by two independent assessors. Only following this are interview invites made.
The defining difference with Leeds, therefore, is the irrelevance of the personal statement compared to the BMAT in initial rounds of application processing. To make it to the statement review stage, you need to have stellar academic and BMAT grades and therefore, a strong personal statement will not make up for weaker BMAT grades.
Consequently, to ensure success in applying to Leeds for Medicine, ensure you have a consistently strong academic record and prepare well for the BMAT as these are the main factors in their application process.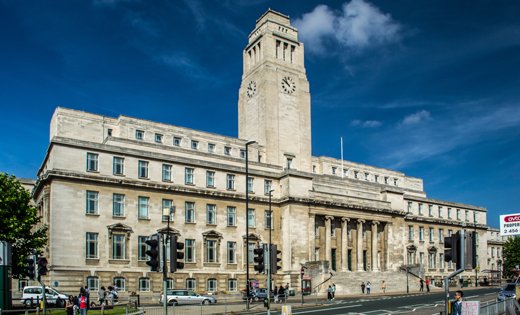 Imperial and the BMAT
How does Imperial use the BMAT?
Imperial, unlike other universities, do have a cut-off score for the BMAT. Indeed they have a cut-off for every section of the BMAT and falling short in any one section will cause you to be rejected pre-interview; this applies even if you score above the threshold in the other sections.
The use of a specific cut-off has it's advantages and disadvantages. On one hand, using a specific cut-off gives you a quantitative aim during exam preparation. On the other hand, since you will be applying prior to knowing your BMAT score, there is a chance that upon receiving said results, you will no longer be eligible to further qualify for the Imperial admissions process. This is because at Imperial, no other aspect of your application can make up for a poorer performance in the BMAT.
The exact minimum threshold changes every year but for 2020, the cut-off was as stated below. While scores don't change massively every year, it is expected to increase in 2021 for a variety of reasons.
Imperial BMAT Section 1 Cut-Off: 3.5
Imperial BMAT Section 2 Cut-Off: 3.5
Imperial BMAT Section 3 Cut-Off: 2.5C
Imperial BMAT Section 1 + Section 2 Sum Score Cut-Off: 10.9
What happens if you meet the minimum required Imperial BMAT scores?
For those who have met the cut-off for all 3 sections, Imperial will then group students based on their BMAT grades. This means that those who scored just above the cut-off will be in a lower priority group than those who scored far above the cut-off grades. Applicants are then invited to interviews based on their priority groups and the remainder of their application.
In conclusion, the BMAT has a much heavier weightage in Imperial applications and is used solely to distinguish between candidates in the preliminary stages of application processing. Therefore, if you're quite confident about your performance in the BMAT, Imperial will be the right fit for you!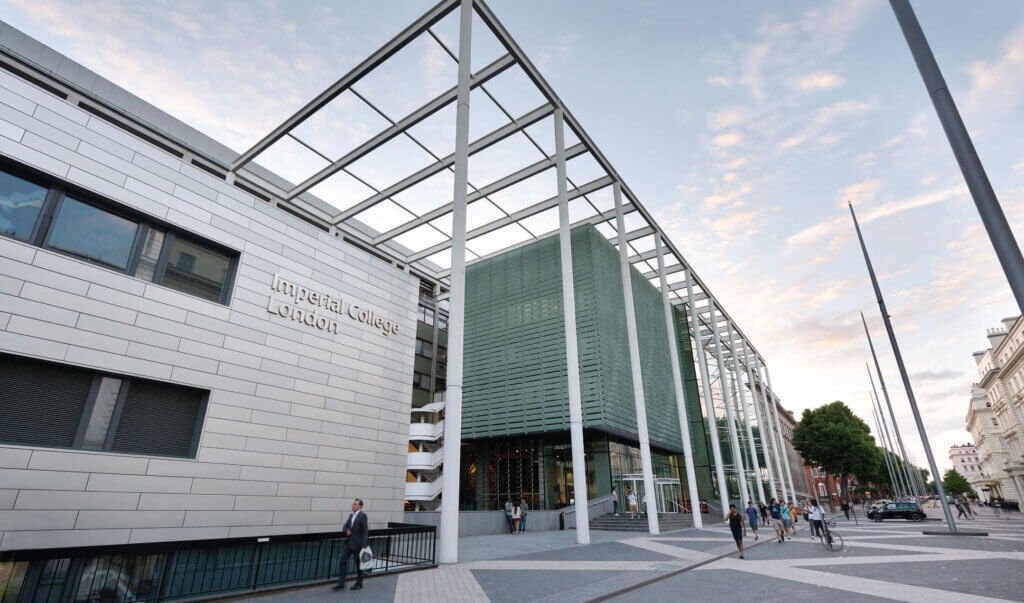 Cambridge and the BMAT
The University of Cambridge uses the Biomedical Admissions Test (BMAT) as it's entrance exam of choice for those applying to their Medicine course.
Applications to Cambridge's Medical programs are typically of a very high standard. Additionally, medical school applications are typically fairly qualitative with a large focus on personal statements and interview performances. Therefore, most medical schools in the UK will use one of two entrance exams – the UCAT or the BMAT – to quantitatively distinguish between candidates.
How does Cambridge use the BMAT?
The BMAT has 3 annual testing periods – February, September and October-November. However, like most UK medical schools, Cambridge only accepts the October-November sitting. This might have changed due to the unforeseen challenges of the COVID-19 pandemic so it is worth checking with the university themselves. Historically, though, only one annual sitting of the BMAT is accepted by British medical schools.
As stated on the university's website, "Students who achieve higher BMAT results are more likely to be invited to interview but there isn't a 'pass' mark for the BMAT at Cambridge". It is important to note, however, that Cambridge typically invites 90% of their applicants to attend an interview. Therefore, your BMAT score is usually not as relevant prior to the interview stage. It is far more important after the interview as it is notably used in conjunction with academic and interview performance to distinguish between candidates. Having said this, successful applicants to Medicine at the University of Cambridge do typically have high BMAT scores.
It is also important to note that the various colleges at Cambridge use the BMAT differently and therefore, it is best to check with the individual college as to how they would consider the score.
Average BMAT Scores of Cambridge Applicants
In 2019, average BMAT scores for successful Cambridge candidates were 4.6 for Section 1, 5.9 for Section 2 and 3.2 for Section 3. While these averages mirror the global averages for Section 1 and 3, trends show that successful applicants to Cambridge score higher than average in Section 2. Each section of the BMAT is weighed differently and these weightings may differ each year.
All in all, it is nearly impossible to predict what your score will be or how it will fare compared to the average of those who have sat the exam in the same sitting. However, aiming for the aforementioned scores will put keen applicants on the right path towards Medicine at Cambridge.
Remember, however, that there is no official cut-off and that good exam performance is reliant on a multitude of factors. Don't let a subpar BMAT score put you off; with the right dedication and attitude, you can and will get into Medical school!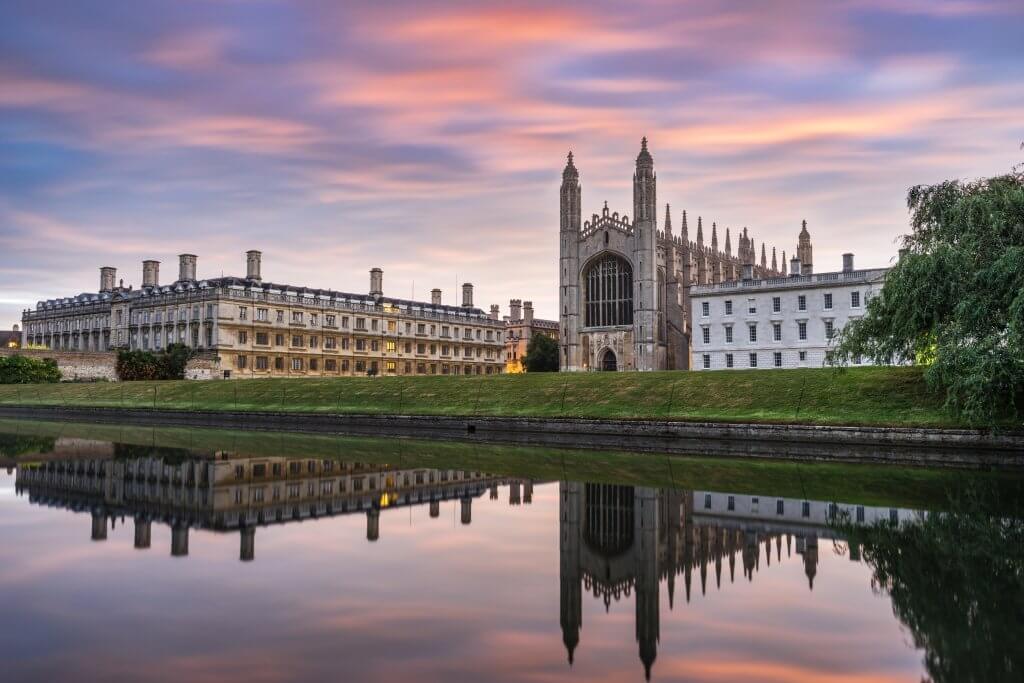 Lancaster and the BMAT
Lancaster University uses the Biomedical Admissions test, or BMAT, in its 4-stage admissions process to serve as an academic and quantitative measure of candidature. Therefore, if you are interested in applying to Lancaster Medical School, sitting the BMAT is a must.
Like it's counterparts, Lancaster University only accepts applicants who will sit the November sitting of the exam. This means that those who apply here will be applying "blind"; i.e.; you will not know your BMAT score upon application. Therefore, understanding Lancaster's application process and its usage of the BMAT is vital to making an informed choice.
Lancaster's 4-stage Application Process
As aforementioned, Lancaster's medical application processing is split into 4 stages – academic achievement, BMAT, Interview and Fitness to Practice. According to their website, applicants are first judged based off of their academic performance. Only if an applicant meets their minimum academic requirement do they pass on to Stage 2.
Stage 2 involves using a candidate's BMAT scores to further assess their application. This is further delved into below.
Applicants who pass stages 1 and 2 are invited to a MMI-style in-person interview between January and February. If successful, candidates will then go on to have a 'Fitness to Practice' assessment as mandated by the General Medical Council.
How does Lancaster use the BMAT?
While Lancaster University does not have an official minimum BMAT requirement, applicants will be ranked based on their scores; top-ranking applicants will be invited to interview. Therefore, while a low BMAT score will not be sole grounds for a rejection, lower scores will mean a reduced chance of gaining an interview invite.
Applicant's BMAT scores are ranked by a sum total of the 3 sections. Lancaster, unlike other BMAT universities, does not take the English score (graded A to E) in Section 3 into consideration. Of a possible total of 28 points, successful candidates to Lancaster have scored a minimum of 9.8 total in the past. However, across the last few years, this minimum BMAT score has ranged from 9.7 to 12.
Consequently, if you have your heart set on attending Lancaster Medical School, academic achievement is of top priority. In particular, aiming for above average BMAT scores that sum up to at least 10 points, if not more, will increase your chances of being invited to interview. However, as mentioned before, low scores do not automatically disqualify you from consideration! Rather, doing your best and conveying passion and dedication to the career will ultimately make or break your application.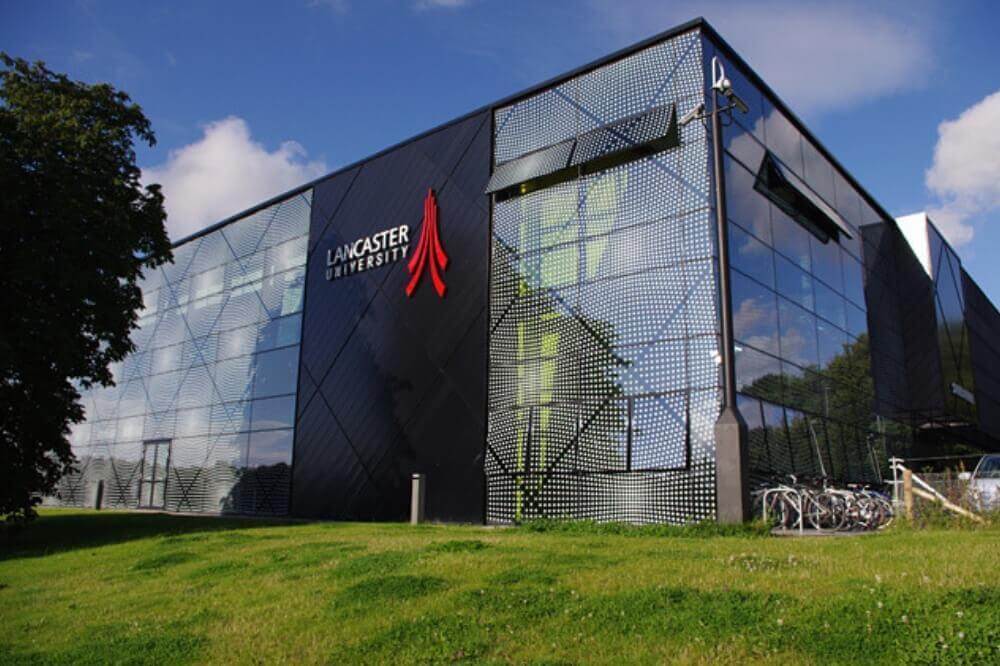 Brighton Sussex Medical School and the BMAT
Brighton and Sussex Medical School is yet another institution that has opted to use the BMAT, over the UCAT, to quantitatively assess it's applicants. BSMS is a relatively new BMAT institution, as they've only begun using it in their admission process since 2015. However, the amalgamation of aptitude skills and knowledge required to ace the BMAT are qualities that are vital to BSMS students, as evidenced in their prospectus.
How do BSMS use the BMAT?
BSMS has a minimum cut-off for the BMAT. According to their website, this stands at scores of 3 or higher for Sections 1 and 2 and at least 2.5C in Section 3. Applicants with scores below this will receive rejections on this criteria alone. For students whose scores surpass this minimum, BSMS then allocates points, totalling to 28, for each section. Applicants are then ranked in ascending order with interview invites being sent out based on ranking.
For 2021 entry, the minimum points required to gain an interview invite stood at 17.8 for local applicants and 18 for international applicants. However, it's vital to note that in 2020, these minimum scores sat at around 14.7 and 15.8 for local and international applicants respectively. Therefore, it is likely that the minimum BMAT scores required by BSMS are variable.
It is nearly impossible to predict what the cut-off will be for following application cycles as this is dependent on multiple factors, including average scores of the applicant cohort. Therefore, if BSMS is your dream school, you should aim to exceed the cut-off scores mentioned above. This will, at the very least, guarantee that your application will pass the first stage of processing. Higher your score, the more likely you are to be invited to an interview.
What about other parts of the application?
BSMS ranks applicants separately based on their personal statements, academic performance and recommendations. It is not entirely clear how these rankings are used in conjunction with the BMAT rankings. However, it is clear that they do influence the application process.
Consequently, aiming for above average BMAT scores is essential for hopeful BSMS candidates. However, this in no way should convey a relative disregard of the other aspects of the application process. All in all, consistently strong academic performances across schooling and the BMAT combined with a good personal statement should hold you in good stead in your BSMS applications.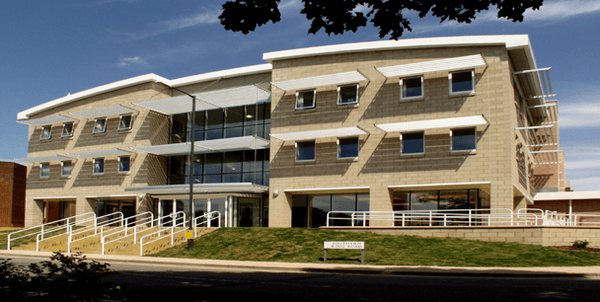 International BMAT Universities
Many international medical schools also use BMAT. In Europe this comprises of the following BMAT Universities:
Medical University of Warsaw DM Doctor of Medicine
Pirogov Russian National Research University General Medicine
Universidad de Navarra Medicine
University of Pécs
University of Rijeka
University of Zagreb
Summary of 2021 BMAT University Scores Needed
| Name of BMAT University | BMAT Score Required in 2021 |
| --- | --- |
| Brighton and Sussex Medical School | As of 2021, candidates in the UK who scored 17.8 and above were invited for an interview |
| Imperial Medical School | As of 2021, a score of 3.5 in BMAT Section 1 and 2 was the cut-off and the sum of these two sections had to be 10.9. There also had to be a minimum of 2.5C in Section 3 |
| Lancaster University | As of 2021, a score of 10.5 and above was enough |
| UCL Medical School | As of 2021, for UK students there was no cut-off however the average score of those interviewed was 5.7 in Section A, 5.8 in Section 2, 3.4A in Section 3 |
| Leeds Medical School | As of 2021, there is no advertised cut-off score |
| Cambridge Medical School | As of 2021, there is no advertised cut-off score |
| Oxford Medical School | As of 2021, they suggest the typical average should be 6 in Section 1 and 2 and there is greater weight towards BMAT Section 1 and 2 |