>
X
Loading...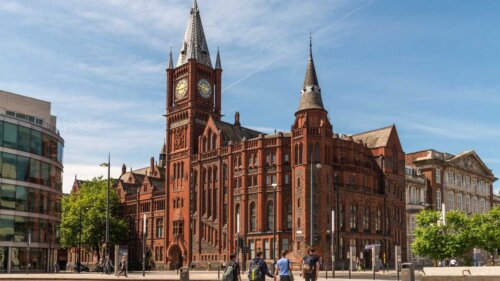 Liverpool University Medicine Interview Questions
Note: This interview Q&A is based on pre-Covid in person interviews (from 2019 and before). All university interviews changed in 2020-2021 to an online format due to the Covid-19 pandemic. This article has been updated in November 2021 with further updated information, and we will regularly update it!
University of Liverpool Medical School interviewed 2051 candidates in 2020/2021, and offered a place to 475 candidates. This means that 1 in 4.3 people interviewed received an offer!
For 2021/22 entry Liverpool Medical School will be running online semi-structured interviews from December 2021 to February 2022. In this guide we provide an expert insight into past University of Liverpool MMI stations, the University of Liverpool interview day and tips for converting your University of Liverpool medicine interview into an offer!

2021/2022 University of Liverpool Medicine Interview in a Nutshell
What is the Liverpool University interview style?
For 2021/22 The Liverpool School of Medicine has stated that the 2021 entry interviews will continue to be online and semi-structured but the content and format of these interviews haven't been released. It is possible that it shall stay as a multiple-mini interview (MMI). The number of stations and time allocated to each station hasn't been released yet, but likely to be 4 stations consisting of 2 questions each with 2 interviewers.
When are Liverpool medicine interviews?
These are the current dates planned from December 2021 to February 2022 for the 2021/22 application cycle that have been released, which are:
– 9th, 10th, 13th,14th and 15th December 2021
– 10th January 2022 to 11th February 2022
What are common medicine interview topics at Liverpool University?
Applicants core values and attributes (using applicant's personal statements)
Teamwork
Communication skills
Ethical views
Learning from work experience and caring contribution
Health-care awareness and insight to current affairs
Numeracy
How many applications were received in 2020/21 for University of Liverpool?
In 2020/21 Liverpool received 3720 applications, of which 2051 resulted in interviews.
How many offers does the University of Liverpool give out for medicine?
Of the 2051 applicants interviewed, 475 received offers. This means the offer to applicant ratio was 1 in 7.8, whilst the offers per interview were 1 in 4.3. There was a reduced number of offers for entry 2020/21 but the number of offers for 2021/22 is likely to be significantly increased.
At Medic Mind we've helped many students secure offers from Liverpool and other medical schools. If you're applying to Liverpool, we can do a high quality 1-1 mock with you with an Liverpool tutor and realistic stations uniquely for Liverpool.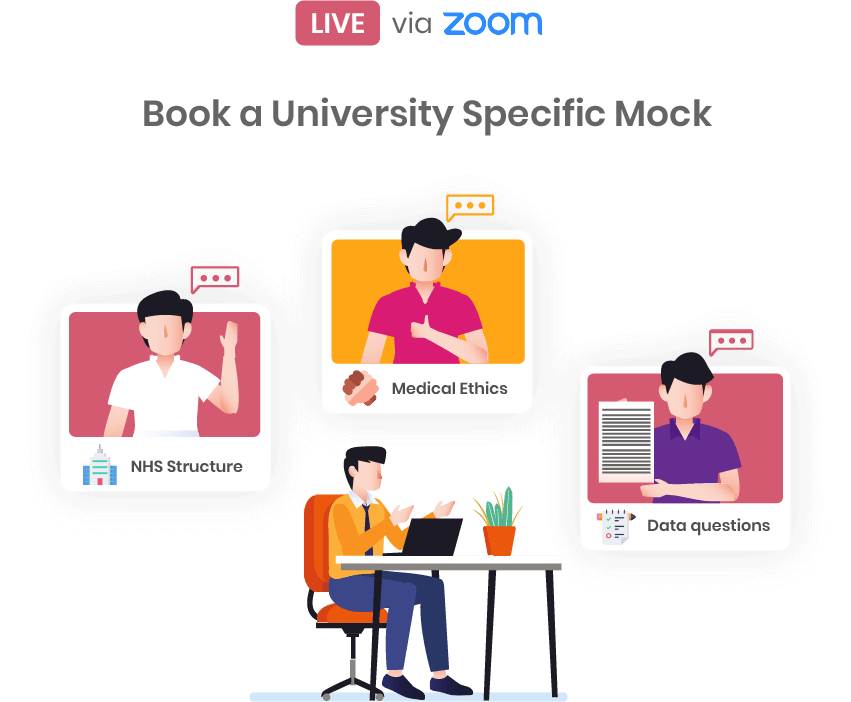 List of Recent University of Liverpool Medicine Interview Topics
Theme
Liverpool Example Questions
Motivation for Medicine
Why do you want to study Medicine?
Why not any other healthcare profession?
What are the values needed to be a doctor?
Work Experience
Examples of demonstrating various qualities such as teamwork
Reflection
Communication & Role-Play
Responding to colleague's mistakes
NHS Hot Topics
Current affairs in Medicine
Coping with pressures on system (e.g. flu season)
Medical Ethics
Organ Donation
Funding treatments for conditions such as obesity and smoking
Personal Statement
General discussion of personal statement and previous experiences
If you would like to practice for the Liverpool Medicine Interview, have a go at the following questions and check out our video on approaching role plays here:
Give me an example of when you have shown empathy
You are on your first clinical placement, the nurses are extremely busy and have asked you to help. What do you do?
A patient is prescribed 50mg, tablets are 12.5mg each: how many tablets will you give?
A drug is available as 20mg/5ml: your patient's prescription is for 40mg, how many ml will be given?
Why do you want to attend the University of Liverpool Medical School? We have University specific interview lessons which could help you with a question like this, check out more information here: Medicine Interview Tutors
How would you tackle current public health issues such as obesity?
An Liverpool Medical Student's Perspective
Name 3 Reasons why you picked Liverpool
Reason 1 – Explanation
The University of Liverpool was one of the first (and last) universities I visited on open day, and I was very quickly in love with the place. The campus is incredibly beautiful, bustling with life, and full of some of the kindest, most genuine people I will ever meet. Truly, everyone is always happy to lend a helping hand and it's a very inclusive and welcoming environment to study and live in. Being a very central campus, it feels safe and secluded in many ways, yet just a 10-minute walk into the city centre with a wide variety of activities and attractions to suit everyone's taste. Not to mention, Liverpool has some of the UK's best specialist hospitals – including Alder Hey, Liverpool Women's, Liverpool Heart and Chest, and the new Royal Liverpool – all within very close proximity, meaning your experience and teaching quality is from some of the best in their fields. It is an incredibly hard place to leave once you're here!

Reason 2 – Explanation
Early clinical exposure is what really appealed to me here at Liverpool. It is gradually built up over years 1 and 2, accompanied by a huge variety of lectures, our incredible Human Anatomy Resource Centre sessions for learning anatomy on cadavers, essential clinical skills, and 'Good Doctor' themed topics, which are unique to Liverpool Medical School. We learn about how to be professionals, about the psychology of how patients perceive and view their illnesses, and global epidemiological issues too. By year 3, extensive clinical exposure at a wide range of clinical placement rotations allows you to develop your capabilities very quickly, with some great support systems in place. The result is the production of some absolutely excellent junior doctors, whom I've had the pleasure of working alongside on placement thus far.

Reason 3 – Explanation
The opportunity to really delve into where your passions lie is something I've always loved about Liverpool. Having studied here for both my undergraduate and Master's degree too, I can say this extends throughout the whole university and medical school. Whether you want to be involved in research, are a budding surgeon, or want to continue or even take up some new extracurricular activities such as orchestra, activism or drama, there really is something for everybody. Our medical school society, LMSS, organises some excellent events for all year groups (including some great balls and dinners!), making it an incredibly inclusive, fun and supportive environment to study in.
What makes Liverpool unique to other medical schools?
Our 'Good Doctor' supratheme throughout years 1-5 at Liverpool is entirely unique to us. We have teaching on epidemiology and significant health issues across the globe which are taught by leaders in the field and affiliated with the first tropical school of medicine in the world, LSTM, psychology teaching to understand health beliefs in society and how these may alter between different locations, age groups, ethnicities etc., and how to conduct ourselves as professionals. In my opinion, this really gives Liverpool graduates a somewhat polished edge to them. Furthermore, the vast range of specialist hospitals within the Merseyside region is second to none. I can say from experience, that I've had the opportunity to work with some absolutely incredibly healthcare professionals thus far, who are so keen to teach Liverpool student doctors and really do let you get stuck in!
Insider Guide: University of Liverpool Medicine Interview Day
How did the University of Liverpool Medicine Interview day work?
There were 4 stations with 2 questions asked at each station by 2 interviewers.
What is the dress code for the University of Liverpool Medicine Interview?
It's always best to present yourself as a junior doctor would dress, something smart yet comfortable.
What were the University of Liverpool medicine interviewers like?
Most examiners were quite cold, a few were friendly but the others seemed quite uninterested and bored. They were perhaps told to do this, but it can make you feel more anxious and nervous about the whole interview. Try practicing with people who can act neutral during your answers.
Did the University of Liverpool medicine interviewers ask a lot of follow up questions?
Most examiners didn't ask any follow up questions. There were 2 main questions per station and candidates spoke for about 1.5 minutes on those so they didn't ask any follow ups. One examiner did ask follow-ups but it was about personal statements, so it was almost like a conversation style station.
How long is the actual University of Liverpool Medicine Interview?
The timings for the interviews haven't yet been released for 2021/22 entry.
How long did it take you to hear back after your Liverpool Medicine interview?
Usually within a few weeks, for example a Medic Mind student's interview on the 4th February 2020 resulted in an offer on the 21st March 2020.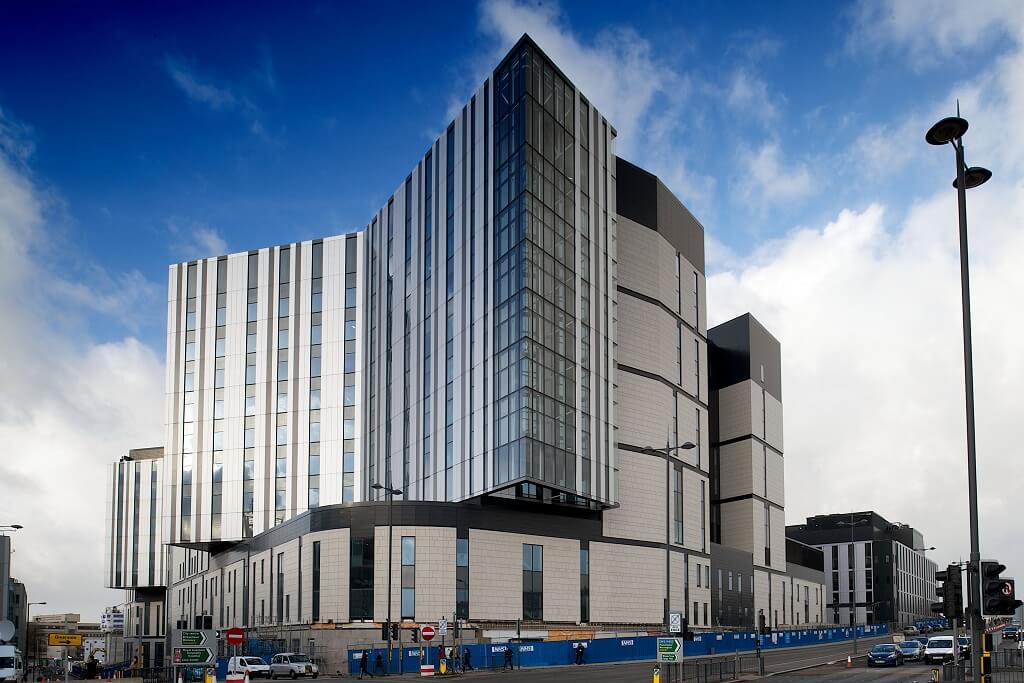 Top Tips for University of Liverpool Medicine Interview
Read the guidance on Covid-19 – the University of Liverpool Medical School has released 'Guidance on gaining relevant work experience to study medicine during the pandemic', available on their website.
Plan out your answer in your head – instructions ask for a specific number of examples or reasons for certain discussion topics.
Don't be put off by their neutral facial expressions – try not to overthink it too much during your interview and don't let it bog you down as they were probably told to not react.
Be yourself – the personal statement station is about you so just talk about examples you've spoken about in there and elaborate on them, tying it in with your work experience/extra curricular activities.
Don't worry too much if one station didn't go as well as the others – since it's an MMI you have a new chance to make a first impression at each station so try to put any bad stations behind you, keep calm and carry on.
Be yourself. I can't emphasise this enough. Coming from someone who has applied twice and as a graduate-entry student, trying your upmost to relax and let your true self shine through is so important. Liverpool put a great emphasis on you as a person, not just your grades or your experiences. They want to ensure that whoever they are bringing into their medical community is a respectful, hardworking, dedicated and comitted person. Trying to shape yourself or make yourself sound like someone you are not at interview will be obvious to the examiners, so try to just enjoy the experience!
Really reflect on your work experience. At Liverpool (and only speaking as a graduate applicant here), they really like to know WHAT you learnt from your experiences that led you to this point. This doesn't necessarily need to be to be medical-related; for example, I volunteered as a helper for Riding for the Disabled for several years prior to medical school. Whilst this wasn't in a healthcare setting, it taught me so much about patience, reasoning, flexibility and communicating with various members of society. I recommend spending some time writing down things you learnt about yourself from your experiences, and how this will make you a great doctor.
Treat each station as a new beginning. Liverpool follow a MMI (multiple mini interview) structure, meaning you will navigate through several stations, each lasting around 7-8 minutes. If you don't feel you have performed as well as you would have liked in one, remember you can really make up for It in the next one!