>
X
Loading...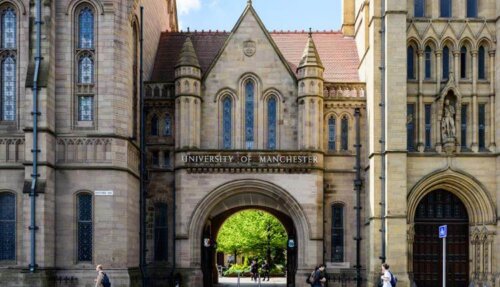 Manchester Dentistry Interview Questions
Note: This interview Q&A is based on pre-Covid in person interviews (from 2019 and before). All university interviews changed in 2020-2021 to an online format due to the Covid-19 pandemic. This article has been updated in November 2021 with further updated information, and we will regularly update it!
The University of Manchester Dental School interviewed 369 applicants in 2020/2021. In 2019/2020, 554 applicants were interviewed and 219 received offers. This means you have a 1 in 2.5 chance of receiving an offer after your Manchester Dentistry interview.
For more general information about the Manchester Dental School, check out this page: Manchester Dental School
The University of Manchester Dentistry interview has an MMI set up, with 7 stations and breaks between each station. In this guide we provide an expert insight into past Manchester interview stations, the Manchester MMI day and tips for converting your Manchester Dentistry interview into an offer!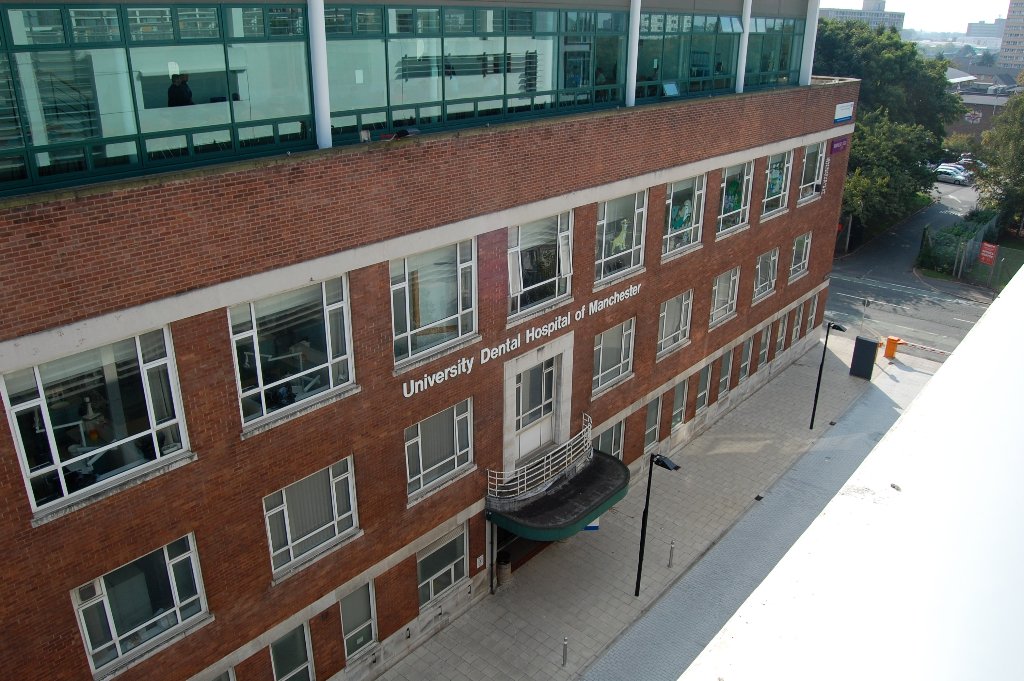 2021/2022 Manchester Dentistry Interview in a Nutshell
What is the Manchester Interview style?
University of Manchester hasn't updated their website for 2022 entry yet so it's unknown whether interviews will be held online or in-person. Interviews for 2021 entry were held online. The online MMI interviews involved 5 stations, each lasting 7 minutes long with a 2 minute gap between stations. The in-person interviews usually involve 7 MMI stations. You are given 7 minutes to answer each question, with a 2 minute (or longer) break between stations.
What are the Manchester MMI Dates?
January and February 2022. Exact dates haven't yet been released for 2021/22 entry interviews.
What are the common topics covered at the Manchester Dentistry Interview?
Motivation for Dentistry
Work experience
Ethics
Effective communication skills
At Medic Mind we've helped many students secure offers from UoM and other Dental schools. If you're applying to UoM, we can do a high quality 1-1 mock with you with a UoM tutor and realistic stations uniquely for UoM.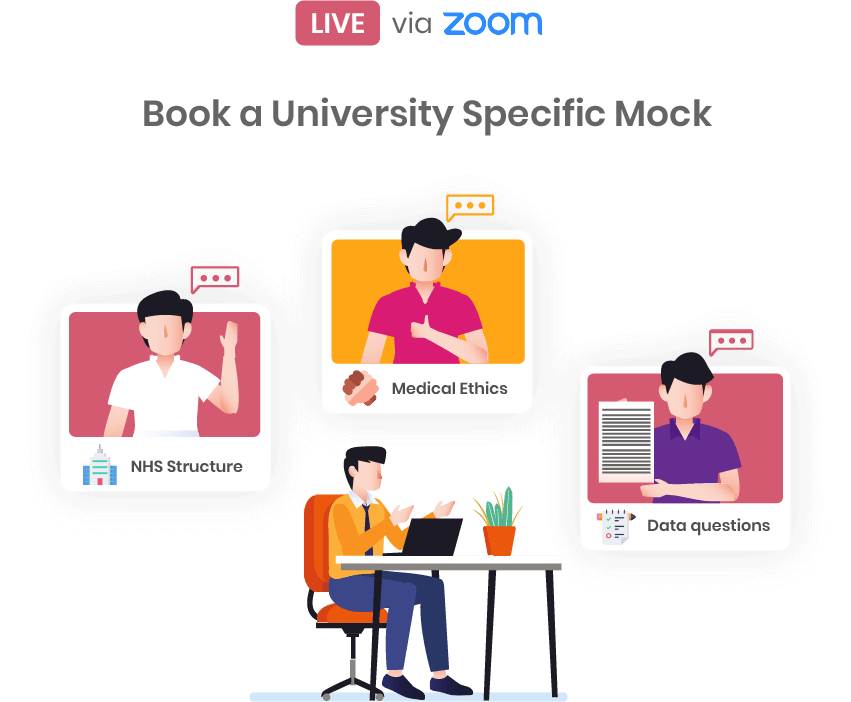 List of Recent Manchester Dentistry Interview Topics
Theme
Manchester Example Questions
Motivation for Dentistry
Why Dentistry?
Work Experience
Describe experiences
Reflection
Communication & Role-Play
Assess communication skills in normal setting (e.g. situation is not necessarily related to Dentistry)
Making conversation
Behaviour in difficult situations
Personality & Skills
Ability to deal with difficult situations
Teamwork skills
Leadership skills
Empathy
Ability to handle stress as a dental student
Hobbies and interests
NHS Hot Topics
Opinions on recent dental news
Impact of COVID-19 on dentistry
Medical Ethics
GDC guidelines
4 pillars
Dealing with mistakes
Responding to ethical scenarios
If you wish to practice Manchester MMI mocks, here are some sample questions:
How are you motivated for this course?
What was the most memorable thing you experienced at a work placement?
Have a chat with the mother in the waiting room.
You see your colleague being rude to a patient.
How do you respond to the situation?
The receptionist is overwhelmed with frustrated patients and storms out.
What do you do?
When have you shown good teamwork skills, outside of your academic life?
How do you relax in your spare time?
What do you think about the increasing cavities occurring in children in the UK?
Why is this GDC guideline important?
Discuss your opinions on a piece of relevant, recent dental news of your choice.
Check out the official Manchester School of Dental Sciences course page here, so that you know what to expect from this course: Official Couse Page
Insider Guide: Manchester Dentistry Interview Day
How did the Manchester Interview day work?
You have to sign in when you first arrive and your ID and required documents will be checked. This will be to verify your identity and check your interview time slot.
You will then be asked to wait in a large meeting room with all the other applicants. This is where you will be briefed on the MMI process and you will be given a sticker that has the letter/number of the MMI circuit and station you will start on. After completing your MMI, you will be given the opportunity to go on an optional tour of the campus.
What do you have to bring for the Manchester Dentistry Interview?
You will need to bring an acceptable form of ID and any required documents that the University of Manchester asks you to prior to the Manchester interview.
You should try your best to dress smartly but also remember to dress appropriately for the weather and make sure you are comfortable with what you are wearing.
What is the setting for the Manchester MMI?
My MMI took place in the university's big hall. Within the hall, there were multiple MMI circuits so there were a lot of applicants being interviewed at one time. Each station within your circuit has its own wall dividers so when you are speaking, it is a private space.
How do you receive information for the Manchester MMI questions?
Outside each station, there is an instruction sheet on the station divider which you will have to read during your 2 minutes of reading time. The instructions for each station are very clear and you will have plenty of time to read everything that is written on the sheet.
My advice for your reading time is to read the instructions slowly to make sure you understand everything about this station and try to block out any background noise. Also use this time to think of possible topics to cover in the upcoming station.
What were the Manchester MMI interviewers like?
All the examiners at Manchester were very friendly and encouraging. Some of them would nod or smile after you had spoken which is very reassuring as you know that you have answered a question with a good response.
However, you may encounter an examiner who has a blank or cold expression on their face so it is important to not be phased by this and continue to answer the questions as you would normally. Remember to speak confidently and passionately about your answers, and don't let anything put you off.
Did the Manchester MMI interviewers ask a lot of follow up questions?
The examiners asked the exact questions that were displayed on the instruction sheet that you read during your reading time. Once you have answered all the questions they don't ask you any follow up questions and so try your best to fill up the 7 minutes of speaking time with your responses.
In some of my stations, I finished answering the questions before the 7 minutes was up so I made small talk with the examiners for the remaining time. I chose to talk about the University or the City of Manchester.
How long is the actual Manchester interview?
Overall your MMI will take around an hour.
There are 7 stations in total with one of them being a rest station. For every station you have 2 minutes reading time and 7 minutes speaking time.
What do you advise for the day? (Accommodation, Travelling)
It's good to have a water bottle to take in with you for your interview as your throat may get dry due to nerves and speaking for a long time.
I suggest staying overnight in Manchester before your interview so you can avoid being late due to traffic or train delays if you are travelling from further afield. Also, different interview dates at Manchester have different venues so make sure to check the location at which your MMI will take place before your interview day.
How long did it take you to hear back after your Manchester interview?
I heard back after about 3 weeks, but this varies between candidates.
Have a look at the official application page for Dentistry at Manchester, to get some more ideas of what to expect on interview day: Official Application Page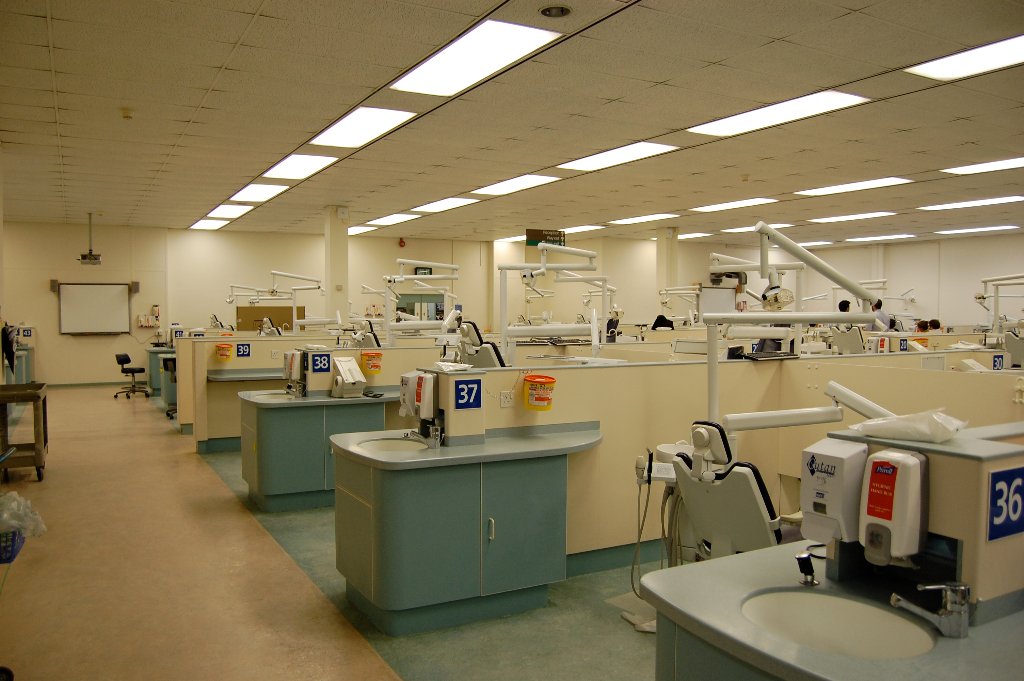 Top Tips for the Manchester Dentistry Interview
1. Revise medical/dental ethics.
This includes the 4 pillars and the 9 GDC principles. They will expect you to have sufficient knowledge of these things and you will need to bring them into your answers. Just read up on these topics as much as possible before the interview and you should be good to go.
2. Practise role play with family and friends.
This is probably a skill that you are not used to, because it's not something we do in daily life. It will really help you become more comfortable and confident for your interview if you do some practise beforehand.
3. Think about your skills.
Prior to the interview, try to think of a list of times where you have shown leadership, teamwork, integrity, resilience and any other skills you would be expected to have as a dental student. This will help you be more prepared for these types of questions in the interview.
4. Know about common, relevant dental topics.
These include topics such as tooth decay, sugar intake and fluoridation of water supply. Make sure you know their appearance in recent news as well, and be able to discuss your own opinions.
5. Have a solid answer for 'Why Dentistry?'.
Make sure you let your personality come through with your answer, and bear in mind they could focus on 'Why Manchester?' as well.