>
X
Loading...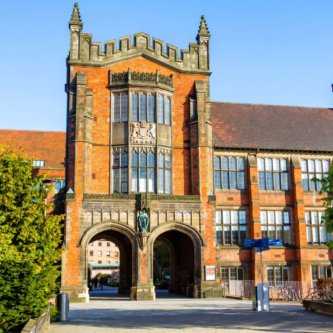 Newcastle Dentistry Interview Questions
Note: This interview Q&A is based on pre-Covid in-person interviews (from 2019 and before). All university interviews changed in 2020-2021 to an online format due to the Covid-19 pandemic. This article has been updated in November 2021 with further updated information, and we will regularly update it!
Newcastle University School of Dental Sciences interviewed 277 candidates in 2020/2021, and gave out approximately 142 offers. This means that about 1 in 2 people who took the Newcastle Dentistry interview received an offer.
For more information about Dentistry at Newcastle, have a look at this page: Dentistry at Newcastle
The Newcastle University interview is a panel interview, with 2 examiners, which lasts for about 20 minutes. In this guide we provide an expert insight into past Newcastle interview stations, the Newcastle panel interview day and tips for converting your Newcastle Dentistry interview into an offer!
2021/2022 Newcastle Dentistry Interview in a Nutshell
What is the Newcastle Interview style?
For 2021/22 entry, Newcastle hasn't revealed whether their interviews will be online or in-person. For 2020/2021 entry interviews were online. This involved a panel interview via Zoom with 2 examiners. The interview lasts for around 20 minutes.
What are the Newcastle panel interview dates?
Normally these take place from January to March. The exact dates for 2021/22 entry haven't yet been released.
What are the common topics covered at the Newcastle University Dentistry interview?
Commitment to Dentistry
Work experience
Problem solving
Team working
Personal qualities/resilience
Interpersonal and communication skills
Empathy and integrity
How many people were interviewed in 2020/21 at Newcastle?
277 candidates.
How many interviewed applicants received an offer from Newcastle?
142 offers were given out, out of 277 people interviewed, so around 1 in 2 people interviewed received an offer.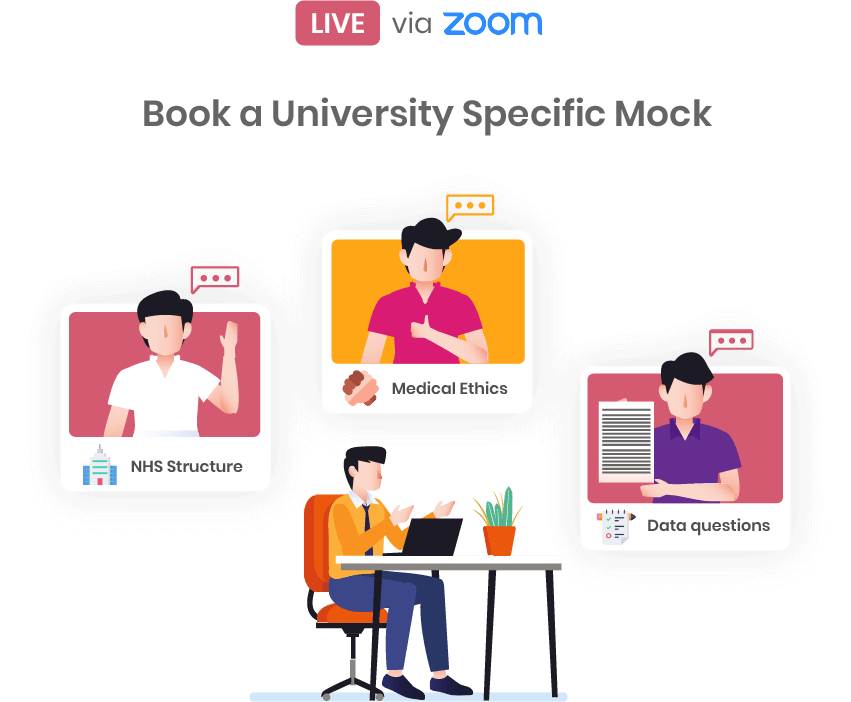 List of Recent Newcastle Dentistry Interview Topics
Theme
Newcastle Example Questions
Motivation for Dentistry
Why are you motivated?
Work Experience
Be able to discuss what you learned from it
Why did this solidify your want to be a dentist?
Personality & Skills
Teamwork experiences
Show that you are a well rounded person by talking about hobbies whenever possible
What are your personal strengths and weaknesses?
When have you showed empathy?
NHS Hot Topics
Understanding of NHS policies and systems
Effects of national/global events on Dentistry
Medical Ethics
Extensive knowledge not needed
– you are expected to be able to have a well informed discussion
Personal Statement
Reflection on experiences mentioned, e.g. learning points from DofE
Other
Why this university?
If you wish to practice Newcastle panel interview mocks, here are some sample questions:
What are your opinions on Dentistry in the NHS?
From your personal statement, I can see that you did work experience at (insert place). What was the most important thing you learned from this?
What skills have you developed by doing (insert hobby mentioned in personal statement)?
Will COVID19 have an impact on Dentistry as a profession and how?
Why do you want to live and study in Newcastle?
Which parts of our course are you most excited about?
How/why have you remained motivated to study Dentistry?
When have you displayed teamwork skills?
Which skills/qualities of yours would you like to improve? How and why would you do this?
To find out more about the Newcastle Dental School, check out the official course page: Official Page
Insider Guide: Newcastle Dentistry Interview Day
How did the Newcastle interview day work?
Upon arrival, you sit in the Dental School reception. This is a good chance to find your bearings and chat to some other applicants.
Then, one of the admissions team comes to meet you to chat with you about the day. After a quick introduction, either a current BDS student or another member of staff will give you a tour of the Dental School (including the bar, lecture halls, anatomy room, and other key places).
After the tour, you're split into two groups; one will wait upstairs in a computer room, and the other will sit downstairs in the reception area.
In each group you're given an approximate interview time, and you wait in your room for your interview. (They generally do it based on who lives farthest away i.e. if you live closer, you'll be the last interviewed, so be prepared to wait for a while.) You're allowed to leave and come back, as long as you come back at least 30 minutes before your interview slot. You can chat to other applicants in the waiting room if you choose to stay in the university.
Once your interview slot arrives, you'll be invited into the interview room by one of the panel members. Then you have your interview, and you are allowed to leave straight after it.
What do you have to bring for the Newcastle University interview?
The dress code is smart (skirt/suit and tie/pant suit etc).
Bring a pen to sign anything you might need to. You could also take your NCL email screenshot confirming my interview date (just in case!), and your UCAS number so they can log you into the system when you arrive.
It's also a good idea to bring food or money so you can grab a drink or snack if needed.
What is the setting for the Newcastle University Dentistry interview?
The interview can be in one of two rooms.
I had 3 interviewers; the interviewers are on one side of the table, with your personal statement in front of them. You sit on the opposite side of the table. You stay in that room for the entire time (approximately 15-20 minutes), and chat to the panel.
How do you receive information for the Newcastle University panel questions?
You were asked questions based on your personal statement, follow up questions, and other generic questions.
You are not given the questions beforehand but you can ask for thinking time if needed, so you can give a clear and well developed answer.
For more information about applying to the course and what the application entails, read through Newcastle's Official Page
What were the Newcastle panel interviewers like?
The examiners were extremely friendly, and very inviting.
When I needed to pause, they were understanding and let me have thinking time.
The interview felt very relaxed and, although it was stressful as a lot was riding on this one interview, I felt calm and clear minded as the examiners were very kind.
They don't rush you for an answer or cut you off if you're speaking a lot.
Did the Newcastle University panel interviewers ask a lot of follow up questions?
If you don't develop an answer very much, they'll nudge you in a direction with some follow-up questions so they can get a better understanding of you. If you do develop a question and they hear everything they want to, they'll say encouraging things along the way and let you finish.
They will usually try to follow up from what you have said, but it will all link in some way to what they want to know about you.
How long is the actual Newcastle interview?
15 to 20 minutes for the interview itself.
What do you advise for the day? (Accommodation, Travelling)
If you're travelling a long distance, try to get there the night before and stay in a hotel so that you definitely don't miss your interview.
How long did it take you to hear back after your Newcastle University Dentistry interview?
About 6 weeks, but this can vary between candidates. All offers should be made by April.
Top Tips for the Newcastle Dentistry Interview
1. Have good knowledge about the city of Newcastle. The examiners want to see that you are truly excited to live and study in their school and city, so make sure that you can get your excitement across.
2. Know the structure and teaching styles used in the course. You should think about why this course suits you and why you've chosen it. It could also be worth thinking about which parts of the course you're excited for, and which parts could challenge you.
3. Look at which societies you might be interested in at Newcastle beforehand, because the assessors want to see that you have interests outside of your studies.
They want to learn more about you as a whole person.
4. Be charismatic and smile a lot, as the interviewers will appreciate this a lot. The examiners at Newcastle seemed to give high importance to personality and character, so make sure you get yours across!
5. Learn relevant NHS topics – COVID19 could be particularly discussed for this year!
For some of our example answers to NHS questions, check out this blog post: NHS Topics