>
X
Loading...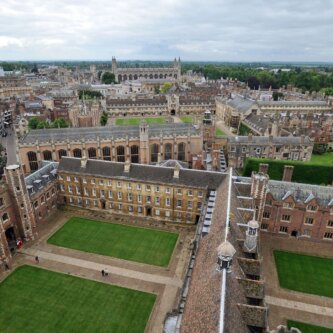 University of Cambridge Medicine Interview Questions
Note: This interview Q&A is based on pre-COVID in-person interviews (from 2019 and before). All university interviews changed in 2020-2021 to an online format due to the COVID-19 pandemic. This article has been updated in November 2021 with the latest information, and we will continue to regularly update it!
University of Cambridge Medical School had 1817 applicants for 306 places in 2020/2021. This means that 1 in 6 applicants received an offer. Unfortunately, their interview statistics have not been made available. Further statistics for the University of Cambridge Medical School are available here: University of Cambridge .
For more statistics and general information about Cambridge Medical School, click here: Cambridge Medical School
The University of Cambridge Medicine interviews consist of two panel interviews, and each lasts 20-45 minutes. In this guide we provide an expert insight into past University of Cambridge panel interviews, the University of Cambridge interview day and tips for converting your University of Cambridge interview into an offer!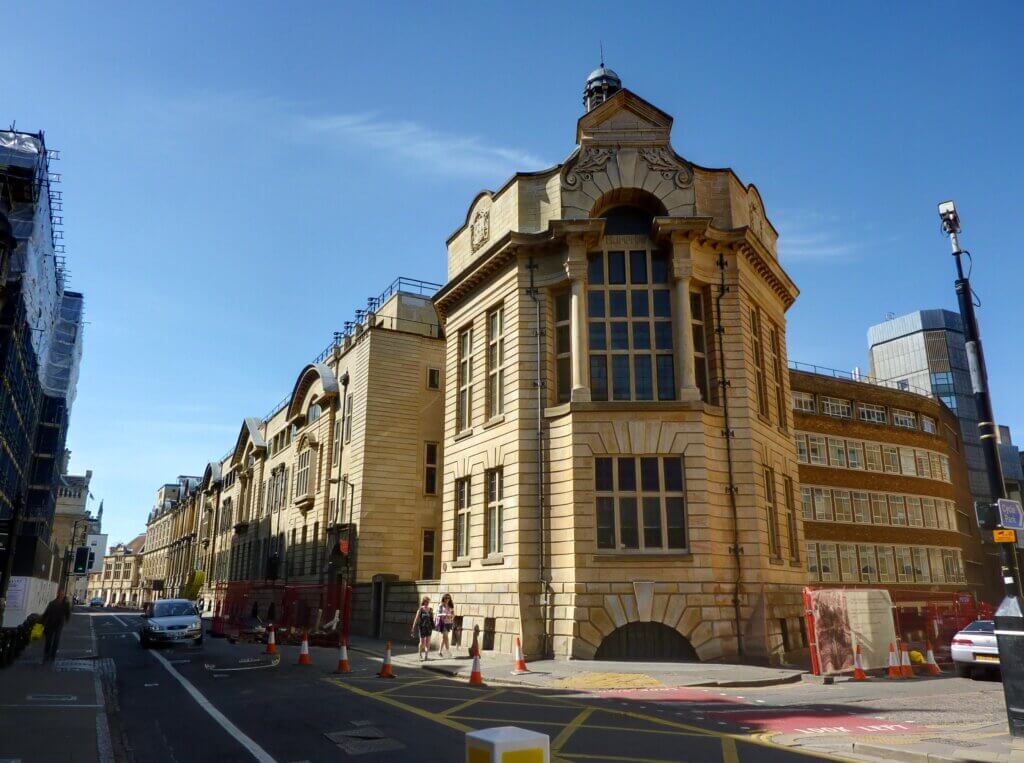 Download Free Medicine Interview Notes
University of Cambridge Panel Interviews in a Nutshell
What is the University of Cambridge interview style?
All Cambridge applicants will sit at least two panel interviews, typically lasting 20-45 minutes each, and assessed by at least one current clinical practitioner. For 2021-22 entry, interviews will be held virtually, either via Zoom or Whereby.
What are the University of Cambridge interview Dates?
Cambridge Interviews usually take place over the first three weeks of December, however, candidates have attended interviews up until January. This year, interviews will be held virtually.
What are the common topics covered at the University of Cambridge MMI?
The Cambridge Medicine Panel Interview is an intensive assessment tool designed to assess scientific, professional and skills-based competencies of their candidates. This includes (but is not limited to);
Ability to hypothesize and apply basic scientific concepts to medical problems
Communication skills, specifically listening and professional interaction
Ability to cope with stressful situations
Appreciation and application of ethical, legal and social concepts to medicine
Personal qualities of good medical practice
Awareness of key issues in the NHS
Understanding of the realities and challenges of a career in medicine
How many interviewed applicants received an offer from University of Cambridge in 2020-21?
In 2020/21, 306 offers were given. Applicants had a 1 in 5.9 success rate. These statistics look at the success rate of the overall candidate pool as individual interview rates are not publicly available.
At Medic Mind we've helped many students secure offers from Cambridge and other medical schools. If you're applying to Cambridge, we can do a high quality 1-1 mock with you with a Cambridge tutor and realistic panel questions uniquely for Cambridge.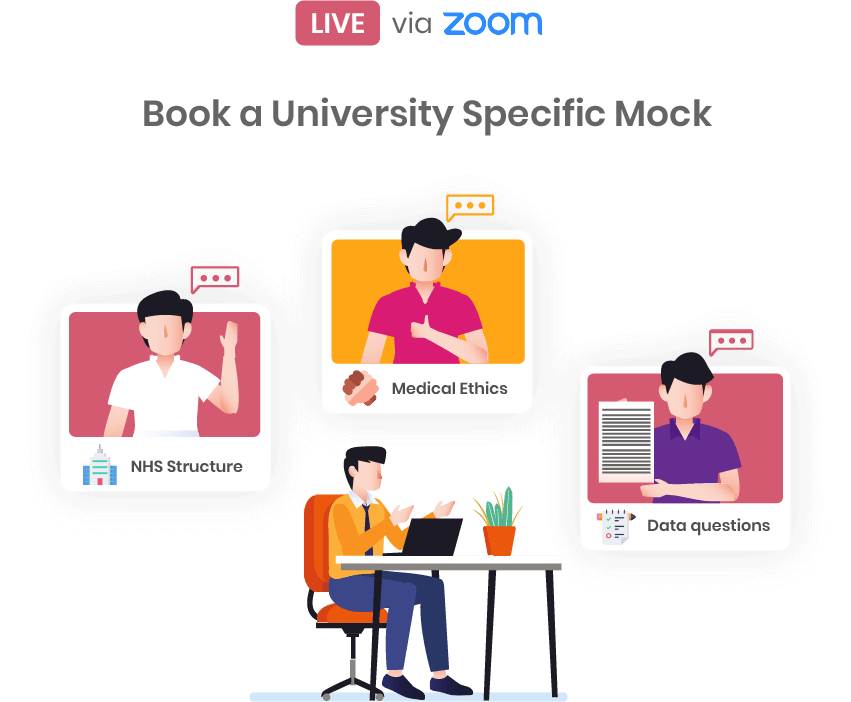 List of Recent University of Cambridge Interviews Panel Stations
Theme
Cambridge Example Questions
Motivation for Medicine
Suitability for the course
Work Experience
Professional qualities observed
Personality & Skills
Interpreting data
Qualities of a good doctor
Resilience
Extracurriculars
Scientific aptitude
NHS Hot Topics
Healthcare expenditure
Resource allocation
Medical Ethics
Gene editing
Personal Statement
Discussion of diseases mentioned in PS
Other
Limitations of the Cambridge course
If you wish to practice Cambridge Medicine Panel mocks, here are some sample questions:
What are some of the ethical issues surrounding gene editing?
What is something you dislike about the Cambridge Medicine course?
What would you consider the most important quality of a doctor? Why?
Why are you suited to the Cambridge course?
What have you recently read (relating to medicine/science) that you found interesting?
What are your biggest strengths and weaknesses?
What are the ethical issues of a patient refusing life-saving treatment?
Tell me about something you saw during work experience that confirmed that you wanted to study medicine?
A 13 year old patient comes to see you and asks for the contraceptive pill. What do you do?
Why is confidentiality important?
A Cambridge Medical Student's Perspective
Name 3 Reasons why you picked Cambridge
Reason 1 – The traditional course structure of Cambridge means the first three years give you an excellent foundation in the basic clinical sciences. As a consequence, when you move to the clinical years you are able to problem solve from scientific principles. This gives strong basis on which to build your clinical skills and diagnostic reasoning.

Reason 2 – The collegiate system. Your college not only organizes your supervisions but is a community and a home away from home. This special environment is a key part of the Cambridge experience. It means even though you are in a year of several hundred medical students within this you belong to a smaller college group who are able to support each other through the highs and lows of the course.

Reason 3 – Cambridge is a center of research excellence. There are lab groups which are making huge advances in areas ranging from genetics to Dementia research. As a student not only are you lectured and supervised by these scientists but there are also a huge number of opportunities to get involved. This means you are able to contribute to the research and advances in medicine.
What makes Cambridge unique to other medical schools?
Not only are you studying at a university which is making significant contributions to advancing medical science, but you are also surrounded by people on other courses who are at the top of their respective field's. This creates an amazing environment of likeminded people with a huge range of interests making the city a very exciting place to live and work.
Insider Guide: University of Cambridge Interview Day
How does the University of Cambridge Medicine Interview day work?
Traditionally, both interviews are conducted on the same day with a short break in between. This is followed by an unguided tour of the campus. For the 2021-22 intake, interviews will be held virtually. Very little information has been released by the university as of November 2021 but it is expected to take place via Zoom or Whereby.
What do you have to bring for the University of Cambridge Medicine Interview?
As with all interviews, the dress code is very smart. Additionally, a strong wifi connection, working webcam and microphone and photo ID is a minimum requirement given the format of the interview.
Is any pre-reading required for the Cambridge Medicine Interview?
Cambridge recommends reading the Medical Schools Council's Consensus Statement on the role of the doctor (Consensus Statement on the Role of the Doctor), as well as Guiding Principles for the Admission of Medical Students (Guiding Principles for the Admission of Medical Students) to help candidates prepare.
Additionally, a strong grasp of Chemistry, Biology, Maths and Physics at a sixth form level is required. Finally, a thorough understanding of key issues in the NHS as well as recent medical advancements, social determinants of healthcare and medical ethics will hold candidates in good stead.
How do you receive information for each University of Cambridge Panel Interview?
Some information will be sent to students in the weeks leading up to the Cambridge interviews, and the rest is typically given verbally during the course of the interviews.
What were the University of Cambridge Panel examiners like?
Typically, the panel examiners are extremely friendly and appreciate students who show originality of thought, regardless of the accuracy of their answers.
Did the University of Cambridge Medicine interviewers ask a lot of follow up questions?
The Cambridge interviewers ask lots of follow-up questions based on the answers that they are given in an effort to gain a deeper insight into one's candidature. There is no generic, predetermined list. Follow-ups can be a very good thing as they show that something you've said has caught their attention!
How long are the actual University of Cambridge Medicine Interviews?
Each of the two Cambridge interviews are typically around 25 minutes long, but they can be anywhere from 20 to 45 minutes long. As panel interviews are not as time pressured as multiple mini interviews, candidates are given ample time to finish their responses.
Logistical advice for the day?
For virtual interviews, ensure you have a quiet and bright space with a strong wifi connection and working camera and microphone. Ensure you will not be disturbed during your interview and avoid sitting in front of a bright light or window to prevent glare. Ideally, set up your interview space prior to the day and practice in that setting a few times to ensure comfort and logistical ease. If the university allows, it is helpful to have water to sip on throughout the interview.
How long does it take to hear back after your interviews at the University of Cambridge?
All Cambridge interview candidates for all courses are typically given decisions on the 15th of January.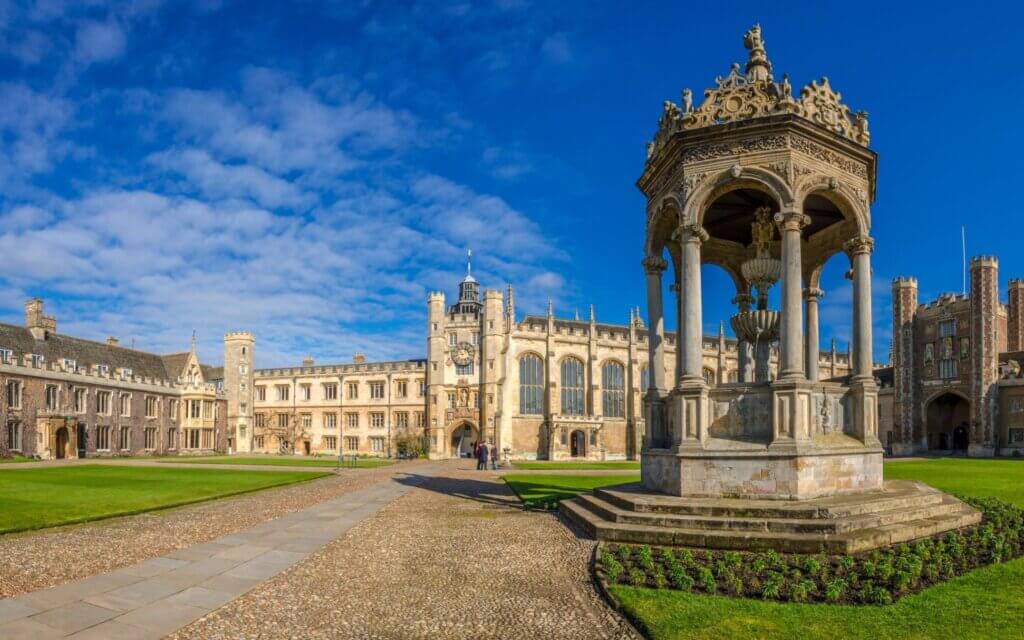 Top Tips for University of Cambridge Medicine Panel Interview
1. Prepare for scientific questions. Cover all of the main A-Level Biology human content, and learn some content beyond the A-Level syllabus – the interview is very science-based and mirrors the traditional approach of the course. Learn how to hypothesize and apply concepts to real-world problems!
2. Practice problem solving scenarios. Practice doing problem-solving questions based on scientific topics or illnesses – push yourself to research more on topics you are not as confident on. Furthermore, reading up on latest advancements in fields such as genomic medicine or digital healthcare can further strengthen your responses.
3. Know your Personal Statement well. Review your personal statement and make sure you know the scientific basis' of the illnesses that you have discussed in your PS. When discussing these, focus on communicating a thorough understanding of the bio-psycho-social aspects of the disease to show a penchant for holistic care provision. For example, when discussing chronic illnesses (Cystic Fibrosis, for example), focus on the biology of the pathophysiology and therapeutic options as well as the psychological and social impacts of the disease.
4. Read our 10 tips for panel interviews! Medicine Guideline . We also have a very useful video for Oxbridge medicine interviews! .
5. Review your work experience notes. Review your work experience notes and make sure you know examples of where key skills were being shown by the doctors during your placement. Self-reflection is key and is a skill tested for by the assessors at Cambridge. Learn to reflect on the things you see during work experience and relate them to your own experiences and personal and professional development.
6. If you have an area medical science you are interested prepare to speak about it with confidence. If you are asked about it this will means you are able to make the most of the opportunity to take the interview in a direction that you are comfortable with. The Cambridge course has strong scientific foundations, the interviewers want to find students who will do well in this environment and enjoy the process. The ability to discuss an area of interest with confidence allows you to demonstrate this.
7. Don't panic if you are questioned about an area of science you are unsure about. Be honest that this something you are not confident in. Then use what you do understand and use this as a basis to work out a possible solution to the question. Doing this and showing your thought process may be more important to the interviewer than if you give the correct answer.
8. Enjoy it! This may sound strange, but the interview can be a lot of fun. The questions are designed to push you, to get you to think and give you the opportunity to demonstrate what you are capable of. They simulate the environment of the small group supervisions you get over the following years so if you enjoy it you are likely to also get on well with the style of teaching Cambridge offers
Covid – 2021 Changes
Is the University of Cambridge Panel Interview different this year?
The University of Cambridge has stated that they are making plans to interview applicants this year without requiring them to travel to Cambridge in December. This page will be updated with more information: Interviews
Download Free Medicine Interview Notes