>
X
Loading...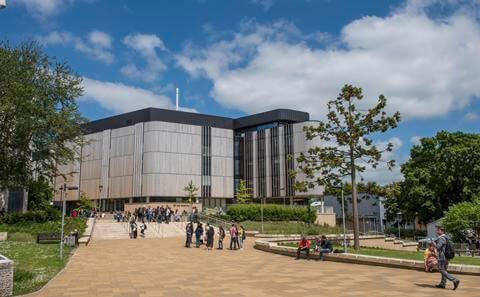 University of Southampton Medicine Interview Questions
Note: This interview Q&A is based on pre-COVID in-person interviews (from 2019 and before). All university interviews changed in 2020-2021 to an online format due to the COVID-19 pandemic. This article has been updated in November 2021 with the latest information, and we will continue to regularly update it!
The University of Southampton has a panel and group interview as part of its selection process. For the 2021 entry, Southampton will be holding their selection days online and details will be updated on the university website. In this guide we provide an expert insight into past University of Southampton questions, the University of Southampton interview day and tips for converting your University of Southampton interview into an offer!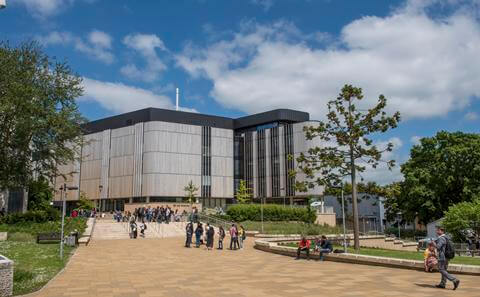 University of Southampton Medicine Interview in a Nutshell
What is the University of Southampton interview style for medicine?
Southampton hosts a dual interview format, involving a 20-minute panel interview with 2 assessors and a separate 30-minute group task where a group of candidates are brought together to discuss a given topic in front of assessors. The latter task has 5 minutes of preparation time as well.
Download Free Medicine Interview Notes
When are the Southampton medicine interviews?
For 2021-22, selection days will take place virtually between January and February 2022. Candidates will not be allowed to select their interview date and must be available on the dates given by the university. The dates for 2022 are as follows:
Medicine BM4: 26-27 January 2022
Medicine BM5 Graduates/Mature Students: 28 January 2022
Medicine BM5: 2-3, 9-11, 16-17 & 23 February 2022
Medicine BM6: 24-25 February 2022
What are the common University of Southampton panel interview topics?
Southampton Panel Interviews make use of your personal statement to assess various non-academic criteria including;
Self-motivation and resilience
Self-reflection (on personal skill set and work experiences)
Communication skills
Interpersonal relations
Understanding of the NHS Constitution
How many students were invited to interview in 2020/21?
These statistics have not yet been released but in 2019-20, 648 applicants were interviewed out of 1570, lending an invite rate of roughly 41%.
How many applicants received offers from Southampton in 2020/21?
Unfortunately, the latest statistics are not yet available but in 2019-20, 515 offers were made following 648 interviews and 1570 applications in total. This means that 1 in every 3 applicants and 1 in 1.3 interviewees received an offer.
At Medic Mind we've helped many students secure offers from Southampton and other medical schools. If you're applying to Southampton, we can do a high quality 1-1 mock with you with a Southampton tutor and realistic panel questions uniquely for Southampton.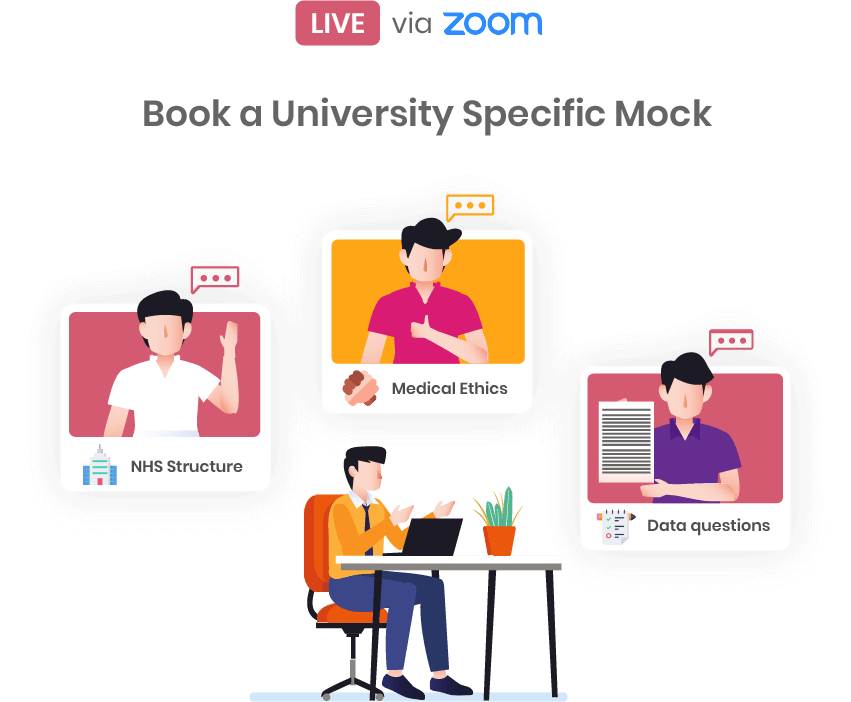 List of Recent University of Southampton Medicine Interview Topics
Theme
Southampton Example Questions
Motivation for Medicine
Why medicine?
Motivations for applying to Southampton specifically
Advantages and challenges of a medical career
Work Experience
Empathy – its definition and application
Importance of teamwork
Reflection
Reflecting on personal skill-set; e.g.; making a mistake
Personality & Skills
Lessons learnt from clinical work experience
Showcasing leadership
NHS
Core values of the NHS
Problems currently faced by the healthcare system
Medical Ethics
Ethical issues involved in euthanasia
Read an article on an ethical dilemma and discuss it with your peers
If you would like to practice for the Southampton Medicine Interview, have a go at the following questions and check out our video for interview questions on medical ethics here:
Talk about an occasion when you could have done better, and how you would approach the situation differently if you could do it again.
A child's ultrasound has been postponed due to faulty equipment, the mother of the patient threatens you and says that if anything happens to her child in the meantime, she will blame you. As a junior doctor, how do you respond?
Discuss the ethical issues involved in abortion
Why is patient autonomy important?
A Southampton Medical Student's Perspective
Name 3 Reasons why you picked Newcastle
Reason 1 – Explanation
There are 4 medicine courses at Southampton – school leavers, graduates and students on the international programmes from Malaysia and Germany. This means Southampton's medical student community is incredibly diverse. This is a great opportunity to meet and learn with people from all walks of life, which not only spices up med school but also gets you ready for the real world!

Reason 2 – Explanation
Studying Medicine at Southampton is unique – you get two degrees for the price of 1! The integrated BMedSc gives you a good taste of research and loads of experiences with conferences and publications, putting you one step of other graduates in the UK. This can be undertaken with world-leading researchers in Southampton or further afield nationally or internationally. There are only a few other medical schools that do this, so it definitely is a reason to choose Southampton.

Reason 3 – Explanation
Southampton is an up and coming city which has loads of green space (and cycle routes), access to the sea and is still cheap to live in! Not only that, its location in the south of England makes it so easy to explore beaches, picturesque villages, the New Forest and London which are all nearby. There is also an international airport and ferries heading overseas if you want to take an exotic break from medicine. The location of the medical school also means that clinical placements are close-by such as Winchester or Portsmouth but also further afield like the Isle of Wight or Jersey, so there loads of options to mix it up if you want throughout your degree.
What makes Newcastle unique to other medical schools?
Every university has something different to offer but what I think makes Southampton unique is definitely its research opportunities.
Being linked to a high level teaching and research hospital, the third year project really gives students a career advantage early on in their medical training. The skills you develop and the opportunities for conferences and publications (although may be a lot of work at the time…) really enhance your CV which can even be used when applying for consultant posts in your future !
Insider Guide: University of Southampton Medicine Interview Day
How does the University of Southampton Medicine Interview day work?
The Southampton interview has 2 parts, both of which will be done virtually for the 2021/22 entry. First, there is a panel interview with 2 assessors that will delve into your candidature in line with the values set out by the NHS constitution. This is followed by a group task wherein candidates are brought together to discuss a given topic whilst examined by the assessors for communication, rapport building, teamwork and ability to effectively present ideas. Both parts take anywhere from 20-30 minutes.
For 2021/22, this will take place virtually with further information sent out to invited applicants 2 weeks prior to the interview date.
How do you receive information for the medicine interviews at University of Southampton?
Initially, candidates receive instructions as to how the interviews would run verbally. And for the panel itself, examiners explain and ask questions as it progresses. For ideas on how a model candidate would perform for a panel interview, check out this video
In the group interview, candidates receive a passage to read, typically about an ethical scenario. They then have five minutes to read the passage and prepare arguments they could refer to later in the discussion.
What were the University of Southampton panel interviewers like? Did the University of Southampton interviewers ask a lot of follow up questions?
The examiners are typically friendly. They encourage candidates to talk freely and conversationally. It is atypical for follow-up questions to be asked in the interview but if done so, it is typically in the panel interview as something said has caught the attention of the assessors. Assessors do have a predetermined list of follow-up questions as well.
How long is the actual University of Southampton medicine interview?
Each section (the panel and group task) takes about 30 minutes, so an hour overall.
How was timing managed on the University of Southampton medicine interview day?
The examiners provided guidance with the timing and gave a minute warning. At some points, if they thought they had heard enough about a topic, they cut candidates off and moved on to the next question.
Logistical advice for the interview?
For virtual interviews, ensure you have a quiet and bright space with a strong wifi connection and working camera and microphone. Ensure you will not be disturbed during your interview and avoid sitting in front of a bright light or window to prevent glare. Ideally, set up your interview space prior to the day and practice in that setting a few times to ensure comfort and logistical ease. If the university allows, it is helpful to have water to sip on throughout the interview.
Despite it being a virtual interview, you must still dress formally.
How long did it take you to hear back after your Southampton Medicine interview?
It takes a few weeks to hear back following the interview but delays are to be expected due to the pandemic.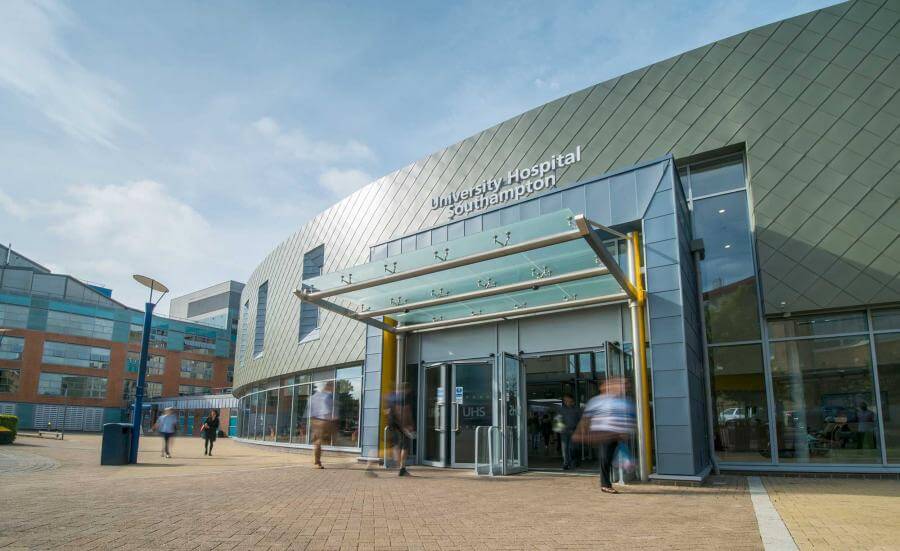 Top Tips for University of Southampton Medicine Panel/Group Interview
Practice the interview styles – try to have a mock panel interview and group interview so that you can familiarise yourself with what you will face on the day of your interview. For the group activity, have a friend find an ethical article that you can then analyse alongside fellow medical school aspirants.
Keep up to date with health and medicine related news – it would be best if you got into the habit of spending a little time every day doing this, rather than cramming right before your interview. Also spend time researching topics such as the NHS, medical ethics and GMC guidelines. Ensure you use verified sources, such as BMJ Student, rather than Wikipedia or blog articles.
Be prepared – draw up a list of all the skills and qualities a doctor should have and link one personal example with each. Reflecting upon your experiences before you get to your interview will help you answer the questions and not get stuck on the spot.
Be enthusiastic – as you practice, make sure you come across as an enthusiastic student by working on your body language and how you communicate in an interview environment.
Self-reflection – throughout your time preparing, you should be evaluating how you are doing and focusing on working on your weaker areas. Also, at the group interview, you might get asked to reflect upon how you did in the discussion, and this is your chance to show that you are self-aware, resilient and open-minded. You should not say that you performed perfectly because there is always something you can improve on and saying otherwise might come across as arrogant.
Learn to analyse ethical debates – This is a key skill for the group interview. Learn how to actively analyse both sides of common ethical debates as well as how to best bolster debatable arguments in a clear and concise way.
Southampton like to interview you as a whole person, not just a potential medical student. Make sure that you prepare answers to questions that show your wider interests outside medicine. Whether it's baking, skydiving, reading or tiktoking, make sure you've got examples of your hobbies and the skills they've given you.
Even better if you can find out whether Southampton has any dedicated facilities or societies that fit your interest. If they do, definitely mention that in the interview – it'll make you look extra keen!
The Southampton interviews consist of a panel interview and a group task, which is different to other universities. My top tip for the panel interview is to know your personal statement. It sounds silly, but most of the panel questions are based on this, so be ready to elaborate.
The group task can often scare people (especially online), but all they want to see is how you interact with others. Try not to speak over everyone, contribute and be able to reflect and you stand a great chance!
It can be hard online but always remember to smile! Other than looking professional (obviously no pj bottoms under your smart shirt), it's so important to have open, positive body language. Southampton are known for having doctors with strong communication skills, so they will be looking at your non-verbal communication. If you're able to look calm (despite the nerves), speak clearly and smile frequently, you'll stand out as a strong candidate.
Download Free Medicine Interview Notes